Hello my friends!
You know how much I love appetizers! Every Friday dinner is just a huge combo of appetizers that I share with my family. Today's recipe is one of them.
Easy, quick and fun to make, here are my salmon and avocado crunchy bites…
Let's see the recipe, Chef!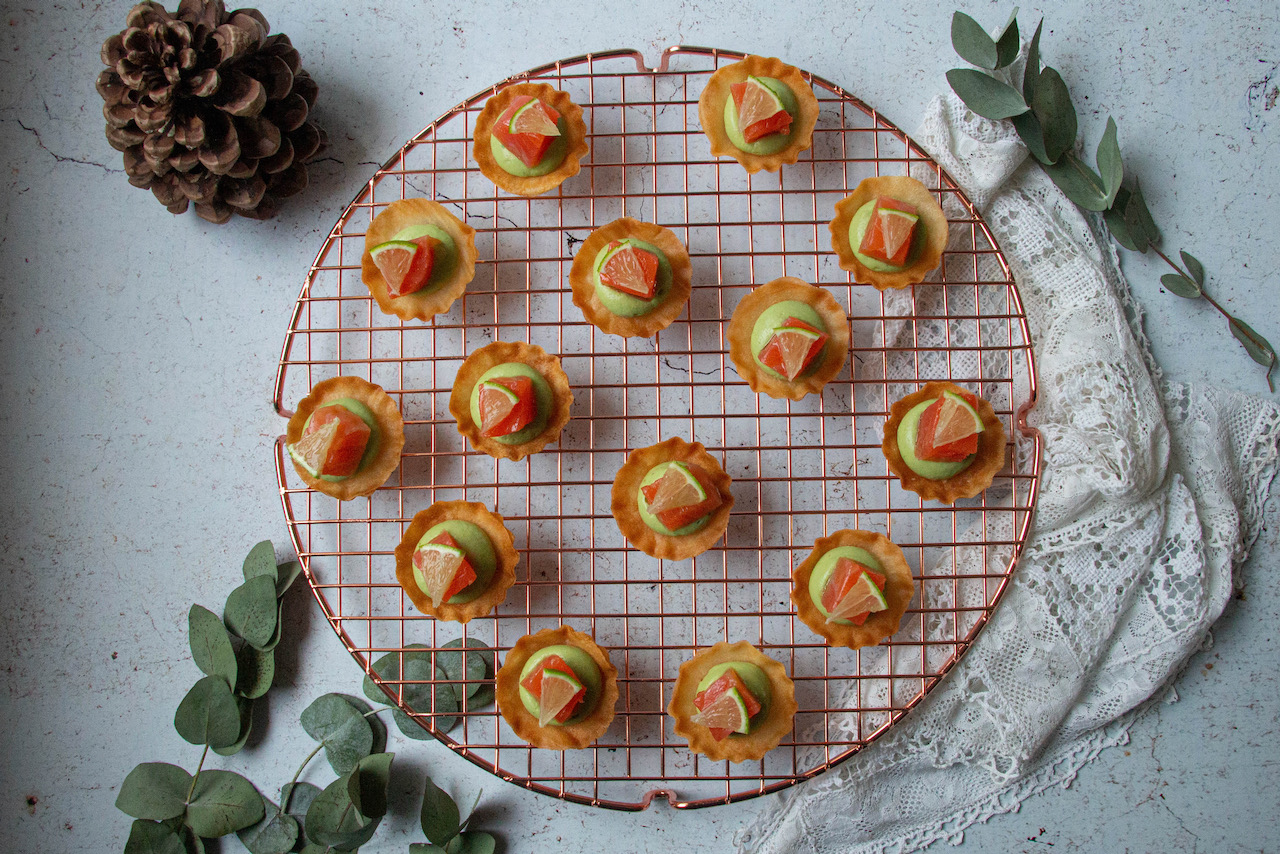 Print Recipe
Salmon and Avocado Crunchy Bites
Ingredients
30 g butter

1 tbsp honey

4 filo pastry sheets

150 g thick smoked salmon

1/2 avocado

1/2 tsp guacamole spice

1 tsp mascarpone (or thick cream cheese)

2 slices lime
Instructions
1
Preheat your oven at 200 C / 390 F degrees.
2
Melt the butter and honey in a sauce pan.
3
Place a filo pastry sheet on a baking mat. Brush some of the melted butter and honey all over the surface.
4
Place a second pastry on top. Brush butter and honey.
5
Start over with the two remaining pastry sheets and butter/honey.
6
Set aside in your freezer for 5 minutes.
7
Cut discs with a pastry cutter. Remove the exceeding pastry.
8
Cover with another baking mat. (you can also put your pastry discs in muffin molds)
10
Remove from the oven and set aside on a cooling rack.
12
Combine the avocado, spices and mascarpone until smooth.
13
Pipe this avocado mixture on each pastry.
14
Place a salmon cube on top.
15
Cut your lime slice in small quarters and place on each crunchy bite.