Hello my friends!
Today, I'm suggesting a trip where there's sunshine, maybe a beach nearby… I wanted to cook cod in an unexpected way.
Here are my exotic cod skewers. Healthy and super yummy!
Let's see the recipe, Chef!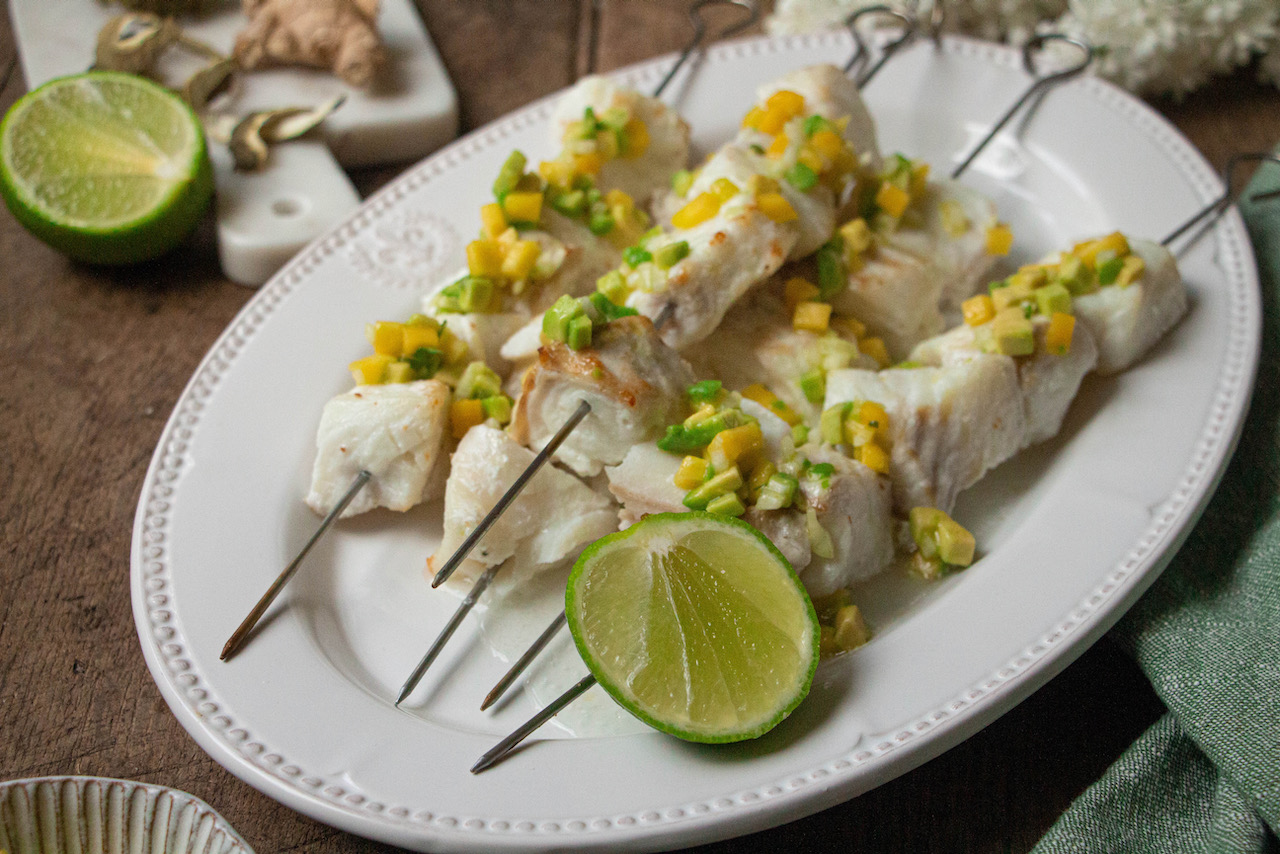 Print Recipe
Ingredients
Marinade

20 cl coconut milk

3 dried kafir lime peels

2 cm ginger root

600 g cod

Salsa

1/2 avocat

1/4 mango

1 chive

12 coriander leaves

2 tbsp olive oil

1/2 tsp ground ginger

Salt

Pepper
Instructions
1
Heat the coconut milk with the fakir lime peels and ginger root cut in slices.
2
Remove from the stove just before boiling.
4
Cut the cod in large cubes and add them to the coconut milk.
5
Set aside in your fridge for 1 to 2 hours.
6
Cut the mango and avocado in very small cubes.
7
Add the chopped chive and coriander and the remaining ingredients.
9
Preheat your oven at 220 C / 430 F degrees.
10
Place the cod cubes on your skewers.
11
Place the skewers on a tray covered with parchment paper.
13
Serve right away with the salsa.