Hello my lovelies!
Are you ready to be amazed? Are you ready to fall in love? Are you ready for chocolate decadence?
If the answer is yes, you have to read the following… I'm introducing my fudgy chocolate raspberry brownie.
Let's see the recipe, Chef!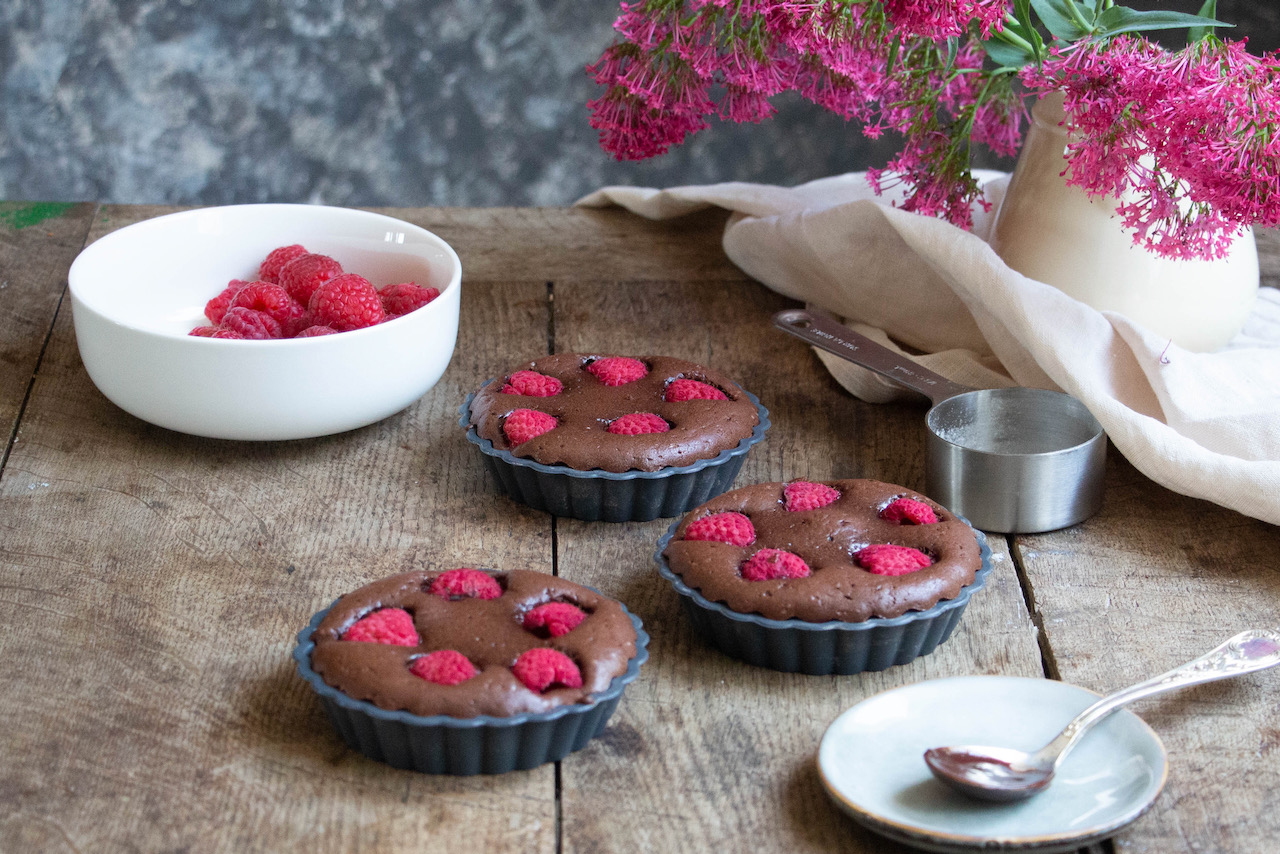 Print Recipe
Fudgy Chocolate Raspberry Brownie
Ingredients
120 g dark chocolate (chopped)

40 g butter

60 g brown sugar

40 g mascarpone

2 eggs

25 g flour

15 raspberries
Instructions
1
Preheat your oven to 150 C / 300 F degrees.
2
Pour the chocolate, butter, sugar and mascarpone in a saucepan over low heat.
3
Stir until melted and smooth.
4
Pour the eggs and flour in a bowl and whisk until well combined.
5
Add in the chocolate mixture until combined.
6
Pour into your cake molds lined.
7
Top each with 5 raspberries.