Hello my friends,
Here's a new addition to the mascarpone cake family! And I'm quite sure you'll be convinced that it's an absolute delight…
And this addition is my upside-down pineapple mascarpone cake…
Let's see the recipe, Chef!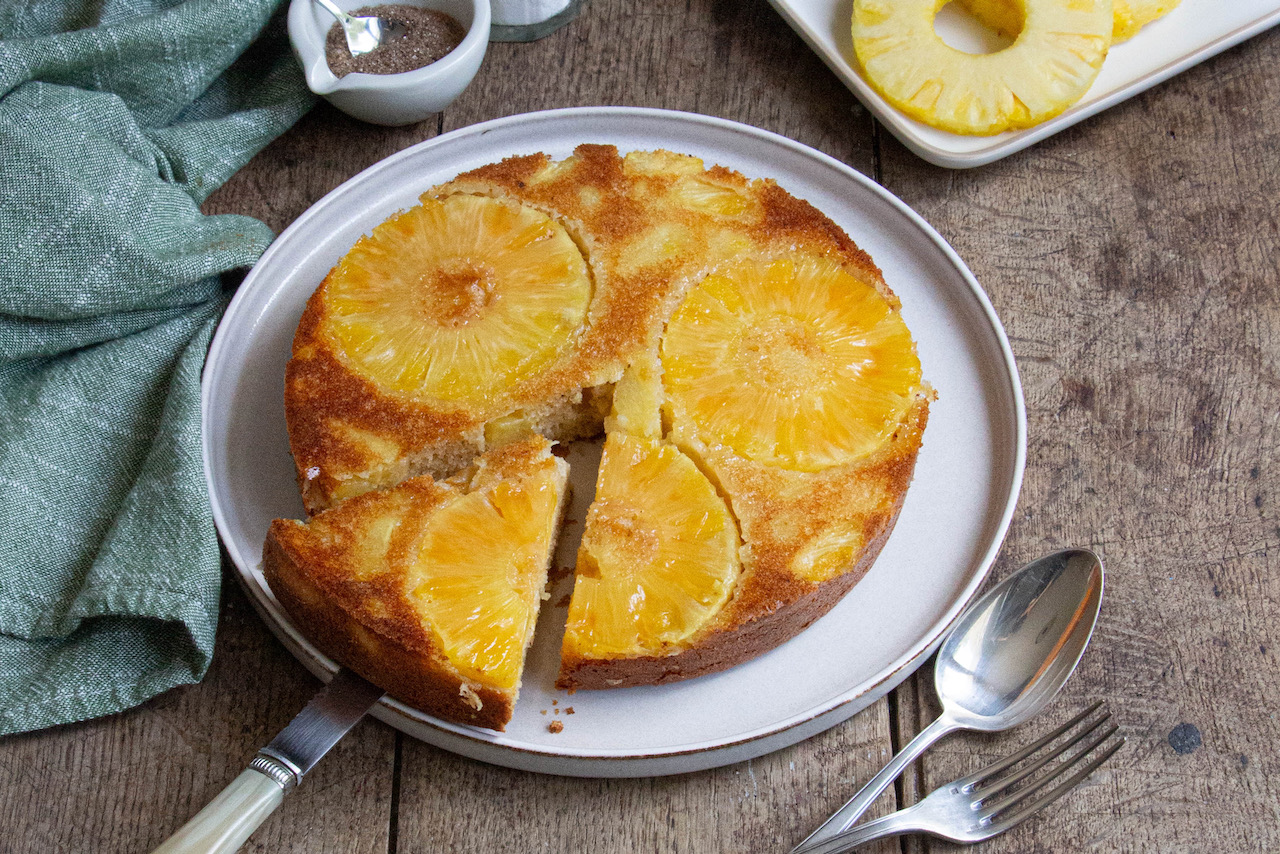 Print Recipe
Upside-down Pineapple Mascarpone Cake
Ingredients
5 pineapple slices

10 g butter

15 g sugar

2 eggs

60 g sugar

15 g vanilla sugar

125 g mascarpone

100 g flour

8 g baking powder

1 pinch flower salt
Instructions
1
Melt the butter in a frying pan and add 15 g sugar.
2
Add 3 whole pineapple slice and the other 2 cut in small pieces. Cook them for 10 minutes at medium heat, Turn upside down after 5 minutes of cooking.
3
Preheat your oven at 170 C / 340 F degrees.
4
Beat the eggs and add the 75 g of both sugars.
5
When the mixture gets foamy, add the mascarpone.
6
Add the flour and baking powder.
7
Finally add the flower salt, mix gently with a spatula.
8
Pour the pineapples cubes in your batter.
9
Place the 3 whole pineapple slices in your buttered mold. Pour the batter on top.
11
Once baked, let cool down 5 minutes and place your cake upside-down on your serving plate.