Isn't it almost happy hour now??? I think, at least somewhere in the world, it must be… 😉
What if we cooked a yummy humus with a well balanced taste of spice? Be carefull, it is so easy to cook and so good, that you might fall for it again and again…
So it's true that very often we suggest Humus with blinis or grilled bread, but the best combination is probably with pita bread and oriental meatballs (beef or lamb and a lot of coriander and fresh mint!!). You can also eat it as the sauce for your veggie dips: carrots, cauliflower, cucumber, radish … Perfect for a healthy, tasty savory snack!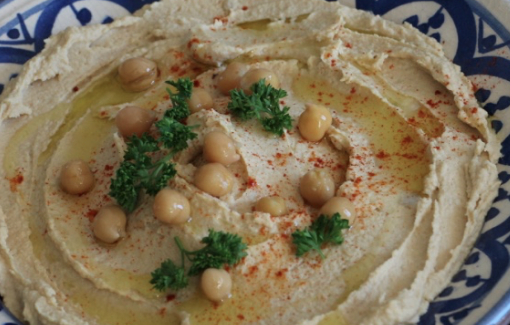 To cook this recipe, you will need a blender or a Thermomix. Also be aware that if you cook dry chick peas, you'll have to start the recipe the day before you plan to eat it.
Now shall we? The recipe, Chef !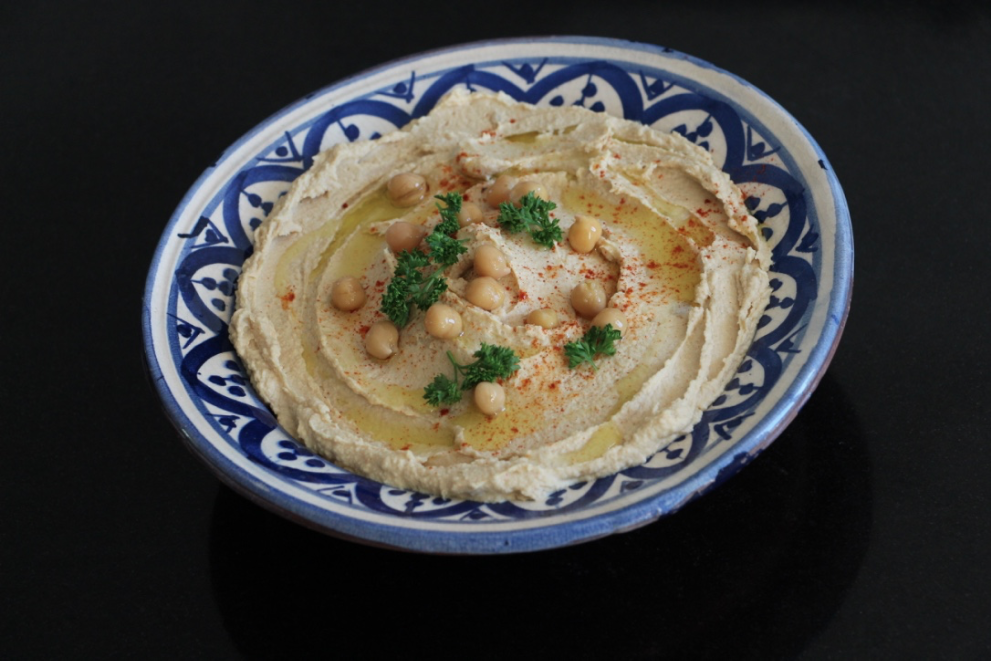 Print Recipe
Ingredients
400 g canned chick peas or 200 g dry chick peas

1 and 1/2 lemon

100 g de Tahini (sesame cream)

2-3 garlic cloves

Olive oil

Paprika

Mild red pepper

Ground cumin
Instructions
1
If you use canned chick peas, go to bullet point 3. Otherwise, the day before, put your dried chick peas in a large bowl with a large volume of cold water.
2
The next day, drain the chick peas and cook them in a large volume of water for 30-40 minutes. They should be very soft.
3
Drain the chick peas and mix.
4
Add the lemon juice, the tahini and garlic cloves.
5
Mix for a few minutes to have a creamy texture.
6
You can add a little bit of olive oil to have a less thick humus.
7
Season with paprika, red mild pepper and ground cumin.
8
Pour olive oil without mixing and embellish as you like.
Notes
Keep a few chick peas on the side, parsley and paprika to embellish your dish. You can also ass pieces of dried tomatoes, sesame seeds, ...
Enregistrer
Enregistrer
Enregistrer
Enregistrer
Enregistrer
Enregistrer
Enregistrer