Hello my friends!
Are you ready to travel with me? Let's go to the Mediterranean sea borders…
Today we'are having loubia, a famous vegetarian dish!
Let's see the recipe, Chef!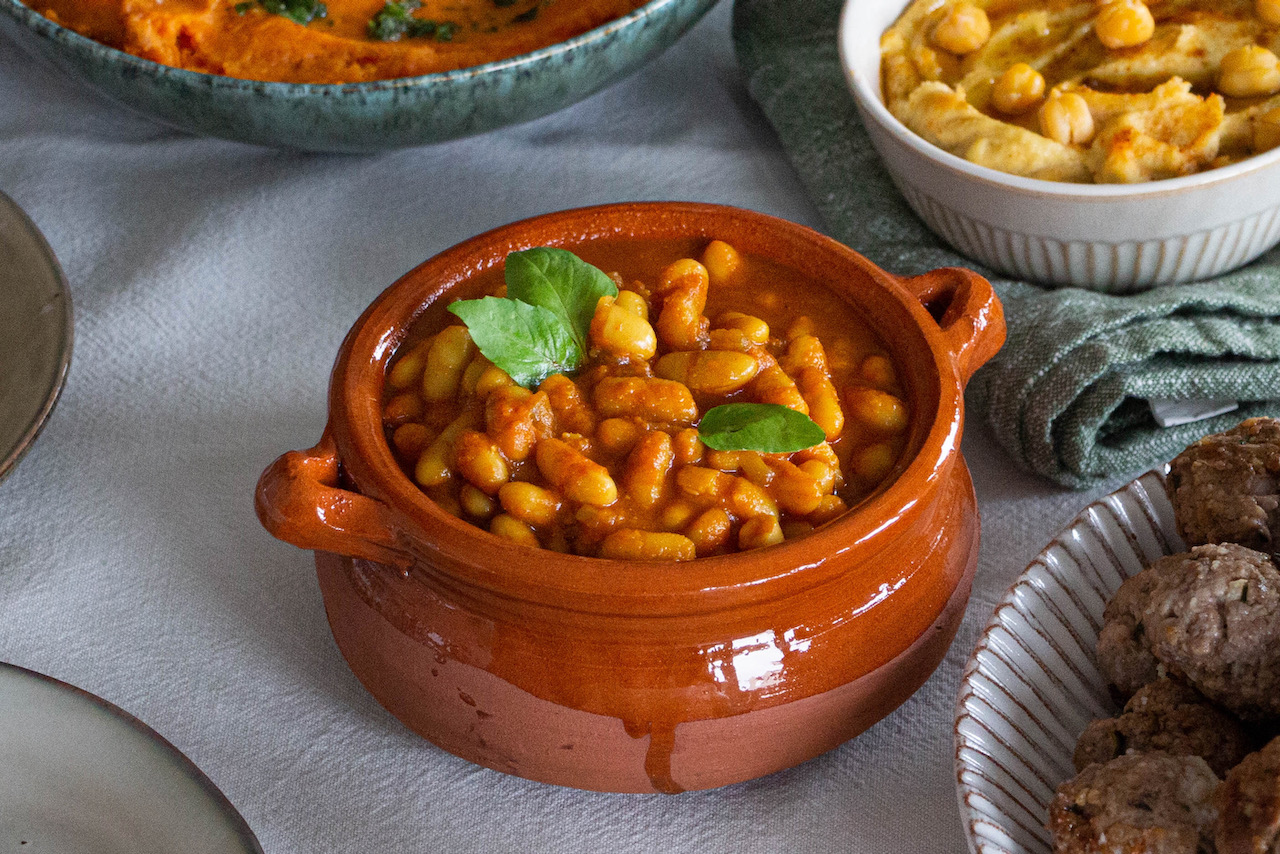 Print Recipe
Ingredients
150 g dry white beans

2 tbsp olive oil

1/2 onion

1 garlic clove

1 tsp ground cumin

1/2 tsp ground curcuma

1/2 tsp paprika

1 celery stalk

200 g tomato pulp

1 glass of water

Salt

Pepper
Instructions
1
The day before, soak the beans into water.
2
The newt day, cook the beans into boiling water for 8 minutes.
4
Stir fry the minced onion, grated garlic with the olive oil in a sauté pan.
6
Cut the celery into small cubes, add them to the pan.
7
Pour the tomato pulp and water, add salt and pepper.
8
When the sauce starts making small bubbles, add the beans.
9
Cook at low/medium heat with lid for 1 hour 30 minutes.
10
At the end of cooking, adjust seasoning.