Hello my friends!
Today, I'm sharing a super easy recipe that can be made when you have last-minute guests or when your favorite bakery is closed.
It's not baguette, though you know I have an express baguette recipe here too, but express pita breads! So delicious!
Let's see the recipe, Chef!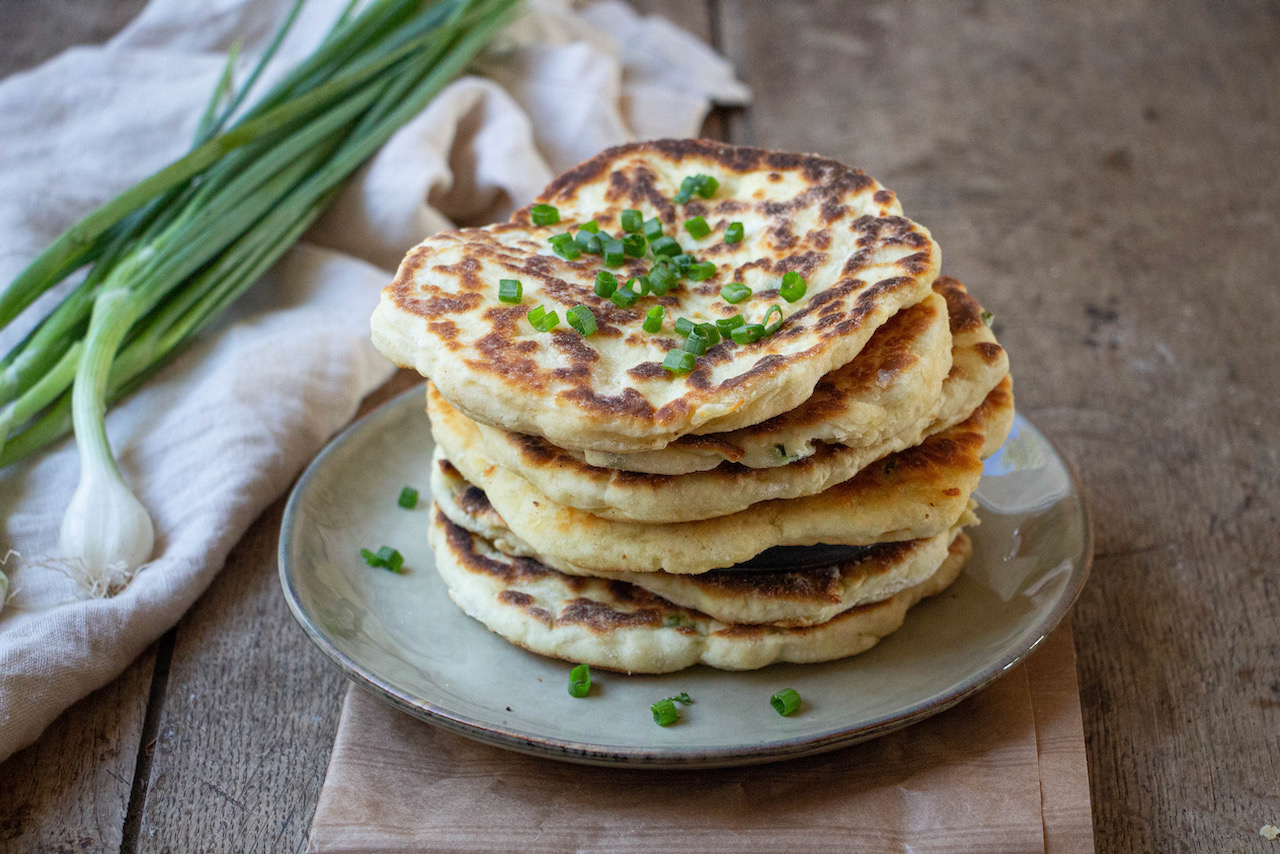 Print Recipe
Ingredients
250 g Greek yogurt

300 g flour

1 tbsp olive oil

1 tsp baking powder

1 tsp salt

Fresh herbs (optional)

Sunflower oil
Instructions
1
Pour the yogurt in a large bowl.
2
Add half of the flour and combine.
3
Add the remaining flour, baking powder, salt, the chopped herbs and the olive oil. Combine until homogeneous.
4
Transfer on your floured working plan.
5
Work the dough by hand adding flour is necessary. You should get a very soft dough.
7
Shape each one in 15 cm diameter discs, add more flour if needed.
8
Heat your frying pan with sunflower oil.
9
Cook each pita bread on both sides.