Hello my friends!
Who doesn't like the pear and chocolate combo? I'm a huge fan and I've already posted almost a dozen of recipes including those two ingredients.
So today, we're making pear and chocolate tartlets…
Let's see the recipe, Chef!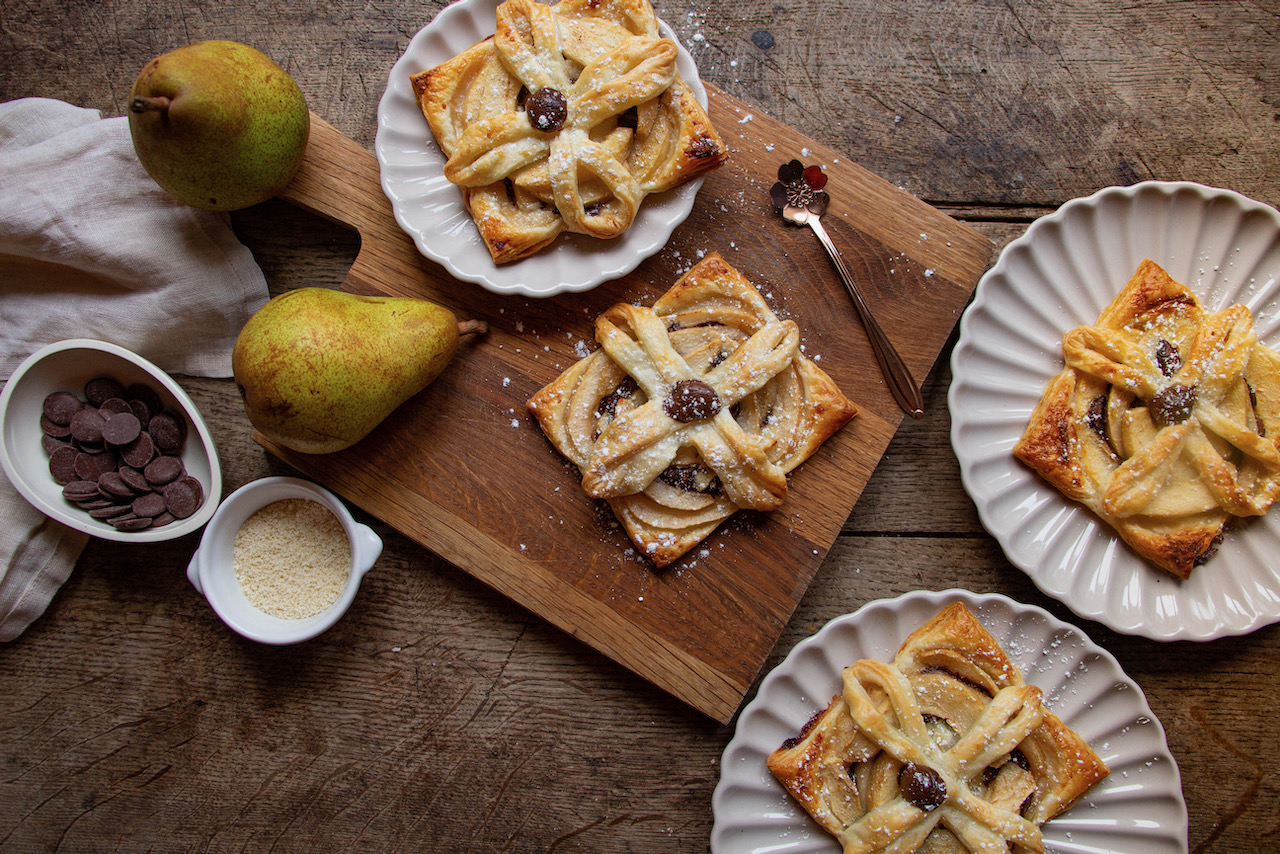 Print Recipe
Pear and Chocolate Tartlets
Ingredients
4 square puff pastries (16-18 cm)

2 pears

4 tsp heavy cream

4 tsp ground almond

52 large chocolate chips

1 egg

1 tsp icing sugar
Instructions
1
Preheat your oven at 190 C / 375 F degrees.
2
Place your square pastries on a baking mat and make cuts in the corners.
3
Peel and cut the pears in slices.
4
Spread a tsp of heavy cream at the center of each pastry. Spread 1 tsp ground almond and 12 pistoles chocolate chips in a crown shape.
5
Place the pear slices on the chocolate chips and fold the pastry corners back to the center.
6
Add a chocolate chip in the center.
7
Brush the pastry with the beaten egg and cook for 25-30 minutes.
8
When serving, spread icing sugar.