Hello my friends!
Do you like cheese? Do you love cheese? Yes? This recipe is just made for you!! Even more if you like potatoes too!!!
Here is the Tartiflette raclette, a famous French dish, easy to make and absolutely drooling…
Let's see the recipe, Chef!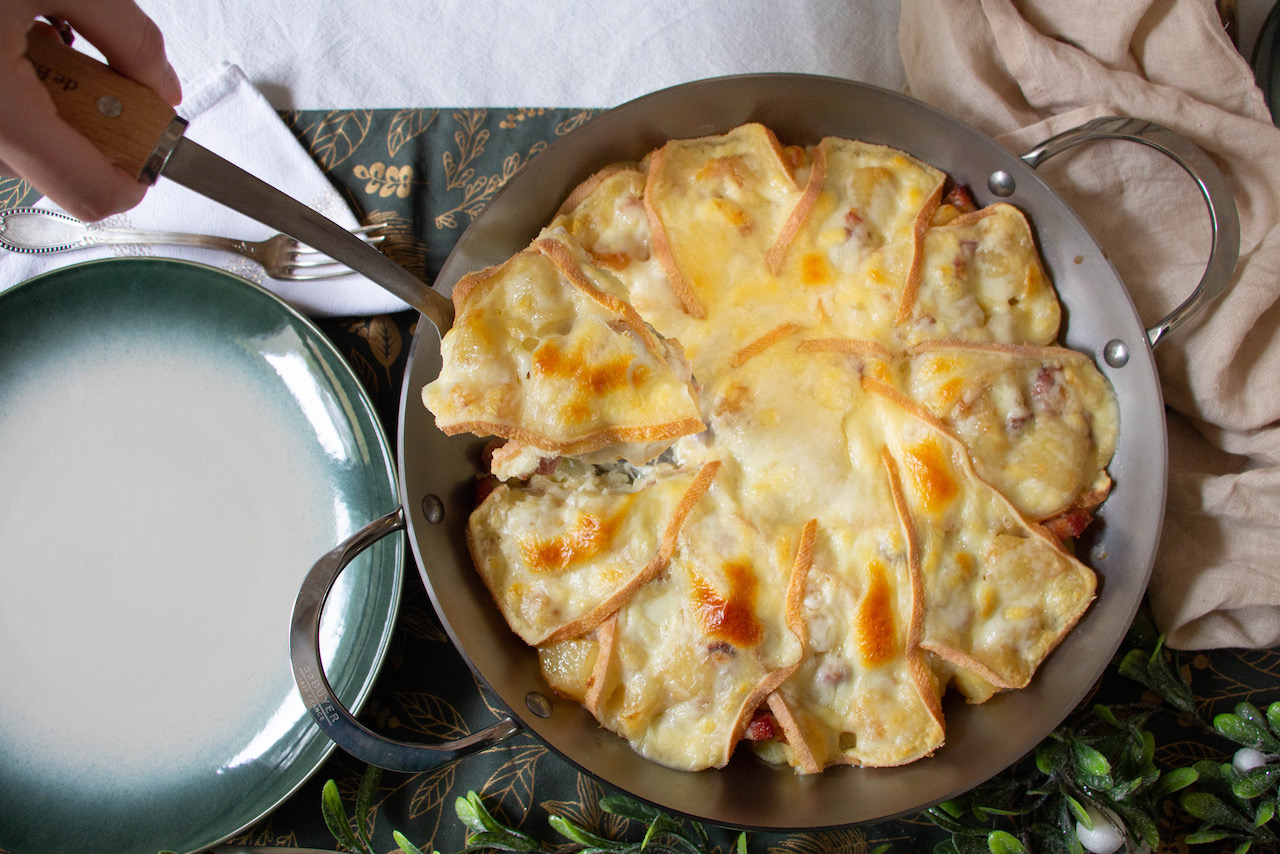 Print Recipe
Ingredients
600 g raclette cheese

1,2 kg potatoes

2 onions

1 tbsp sunflower oil

250 g smoked pork belly

1/2 glass of white wine

Salt

Pepper

Ground nutmeg
Instructions
1
Peel and cut the potatoes into cubes.
3
Stir fry the onions with the oil in your frying pan.
4
Add the smoked pork belly cut into lardons. Cook for 2-3 minutes, the bacon should be golden brown.
5
Add the potatoes and 1/2 tsp of salt.
6
Cook at medium heat with lid for 20 minutes, stirring occasionally with a spatula.
7
Preheat your oven at 200 C / 390 F degrees.
8
Pour the white wine on the potatoes and cook for another 3-4 minutes.
9
Season with pepper and add 1/2 tsp of ground nutmeg. Combine and remove from the stove.
10
Cover the potatoes with the sliced raclette.
11
Bake for 5 minutes then switch to " grill" setting until the raclette is golden brown.