Spoiler alert!!! Decadent sweetness!! Addiction in 3, 2, 1…!!
Did I make enough???
Okay, you guessed, I'm introducing my macadamia nut and vanilla ice cream!!!!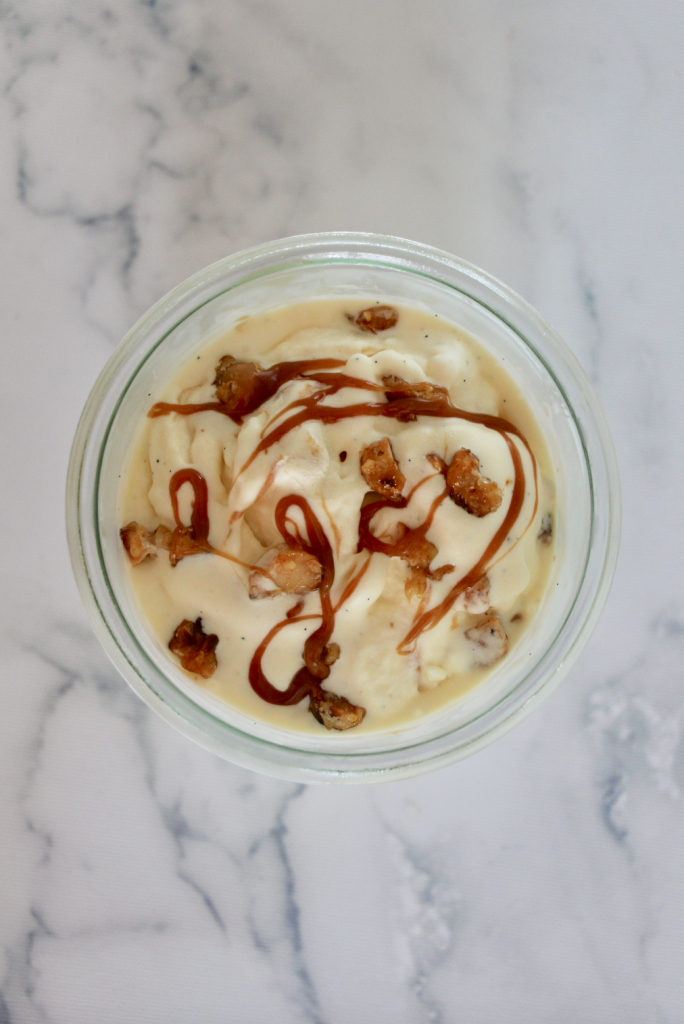 So this ice cream rings a bell, doesn't it? Yes!! I have at home addicts of this brand which name starts with an H…
I started counting the quantities I have to buy during summer time and I thought it wouldn't be such a bad idea to make my own version. I did it, my expert committee qualified it!!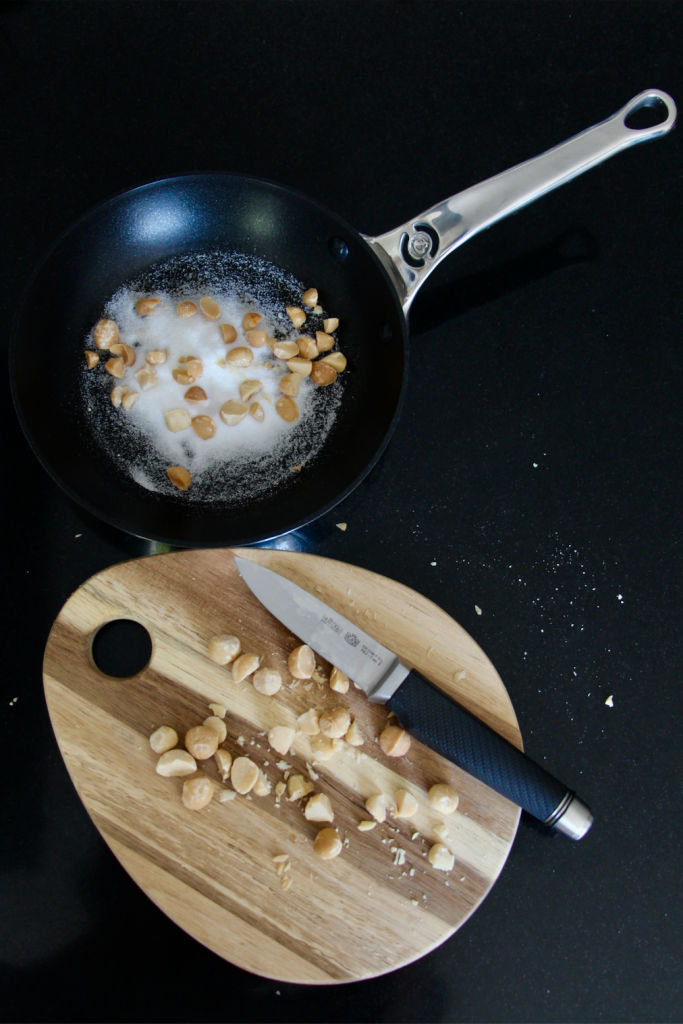 If you follow my advice and make your macadamia nut and vanilla ice cream, you will discover that besides being delicious, it is made with ingredients that you already have at home, nothing chemical!! I agree that there is quite an amount of sugar in this recipe, but at least you know what you're eating!!!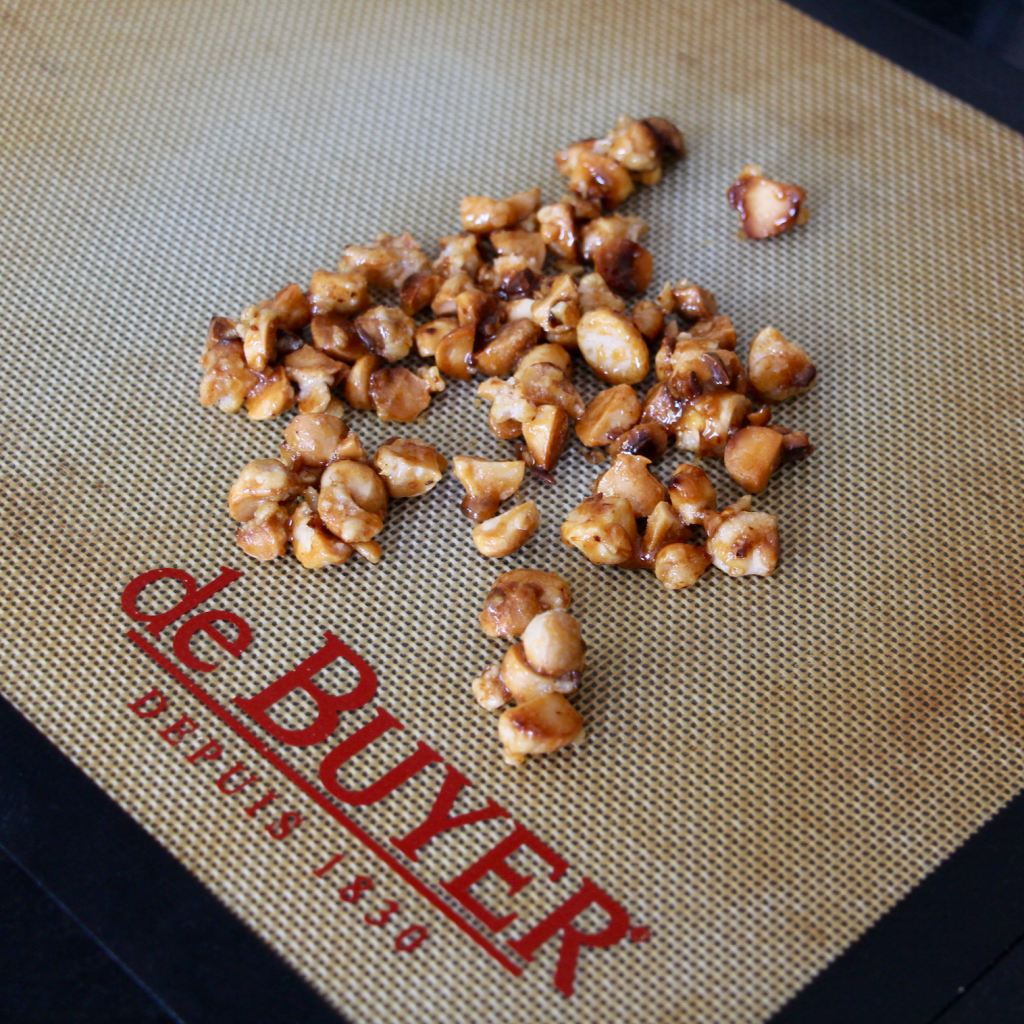 But first a little Wikipedia status about macadamia nut…
The macadamia nut is the fruit of a tree that first came from the east coast of Australia. There is more than one kind of Macadamia tree. Only one kind is grown for food.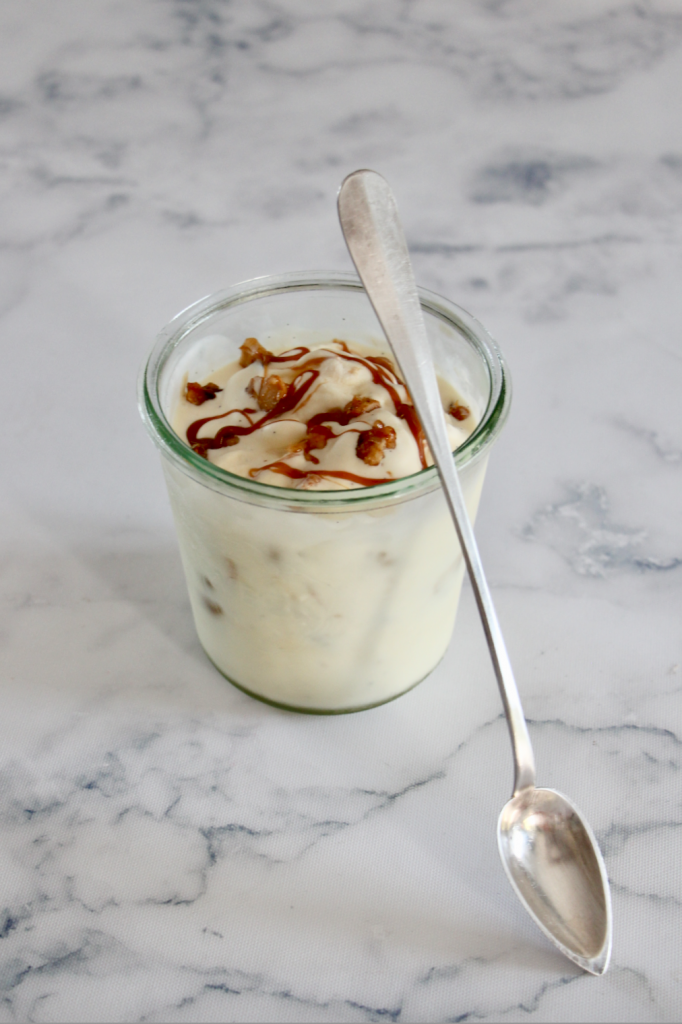 The macadamia nut was discovered 5 000 years ago by Aborigenes, and re-discovered, in 1858, by two English botanists who were in the North-East part of Australia for research.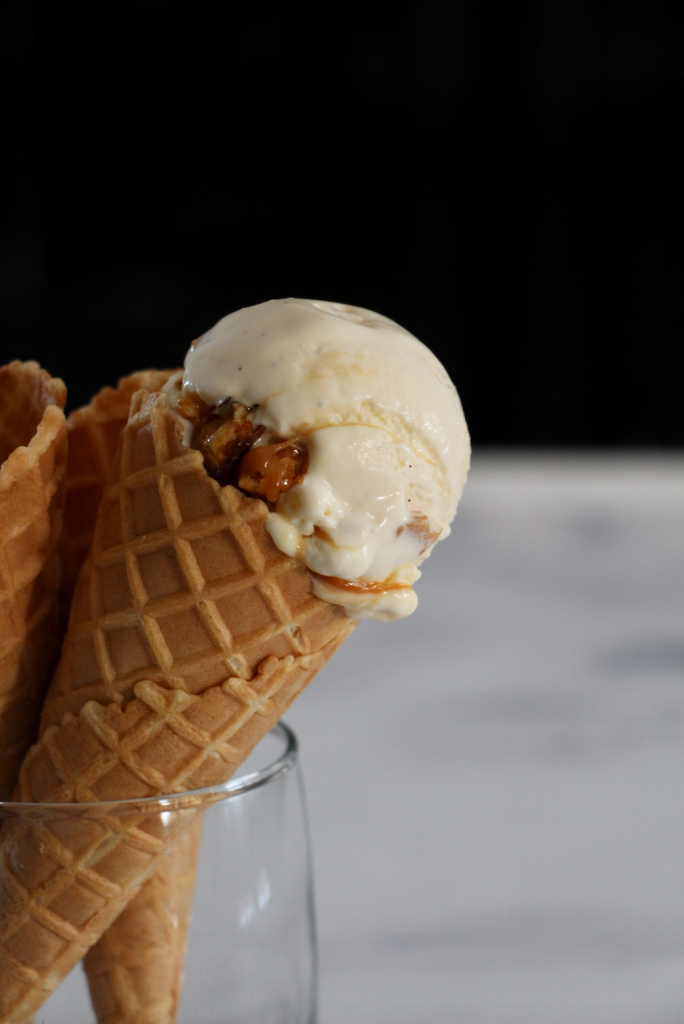 Macadamia is an evergreen genus that grows 2–12 m (7–40 ft) tall.
The flowers are produced in a long, slender, simple raceme 50–300 mm (2–10 in) long, the individual flowers 10–15 mm (0.4–0.6 in) long, white to pink or purple, with four tepals. The fruit is a hard, woody, globose follicle with a pointed apex, containing one or two seeds. The nut shell ("coat") is particularly tough, and requires around 2000 N to crack.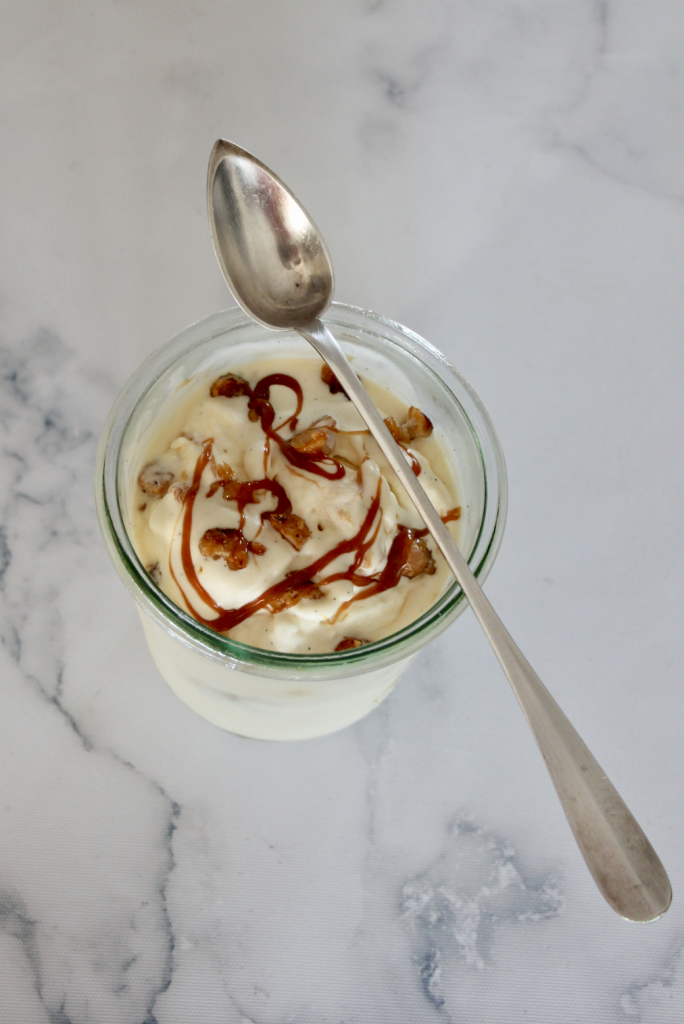 The macadamia nut can be eaten raw, cooked, sweet or savory.
And talking about sweet macadamia, let's get back to our macadamia nut and vanilla ice cream…
You are going to make a delicious vanilla ice cream, then you will coat your macadamia nuts with caramel and you will make a salted butter caramel. You will have leftovers of your salted butter caramel, but I'm sure you'll find a good idea to use the rest… Keep in mind that you can preserve it a few weeks…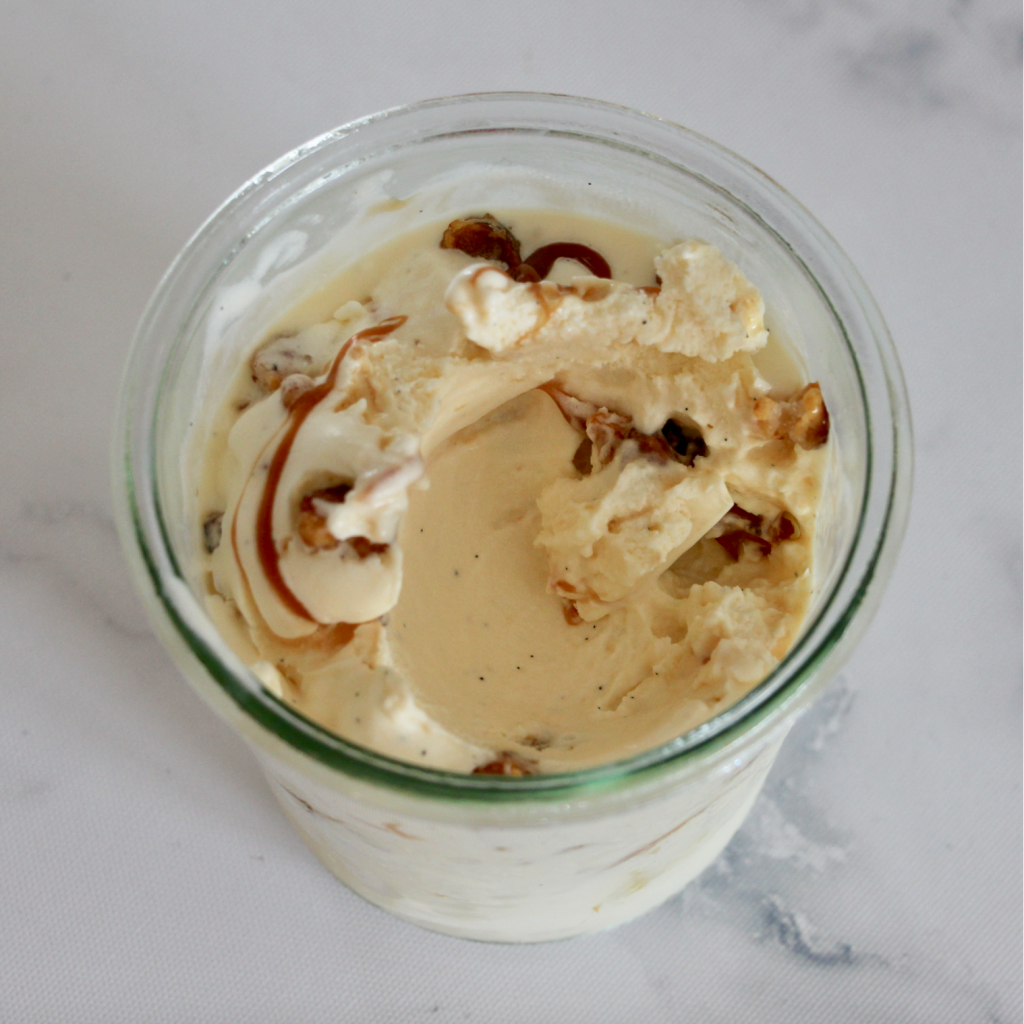 The utensils:
A sauce pan with a thick bottom (my Affinity by De Buyer),
A good whisk,
A small frying pan (Affinity again…),
And an ice cream maker.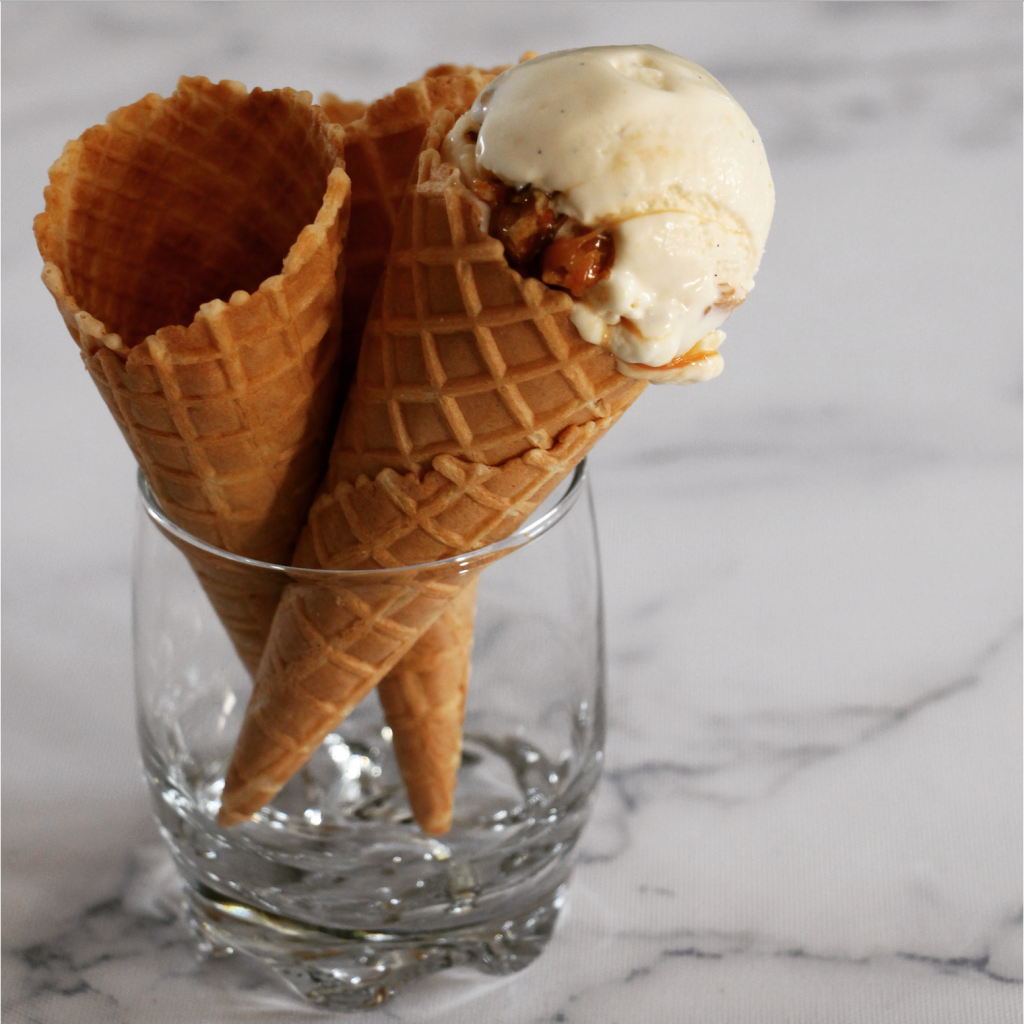 Are you ready? Be carefull… once you taste it there's no going back…
The recipe, Chef!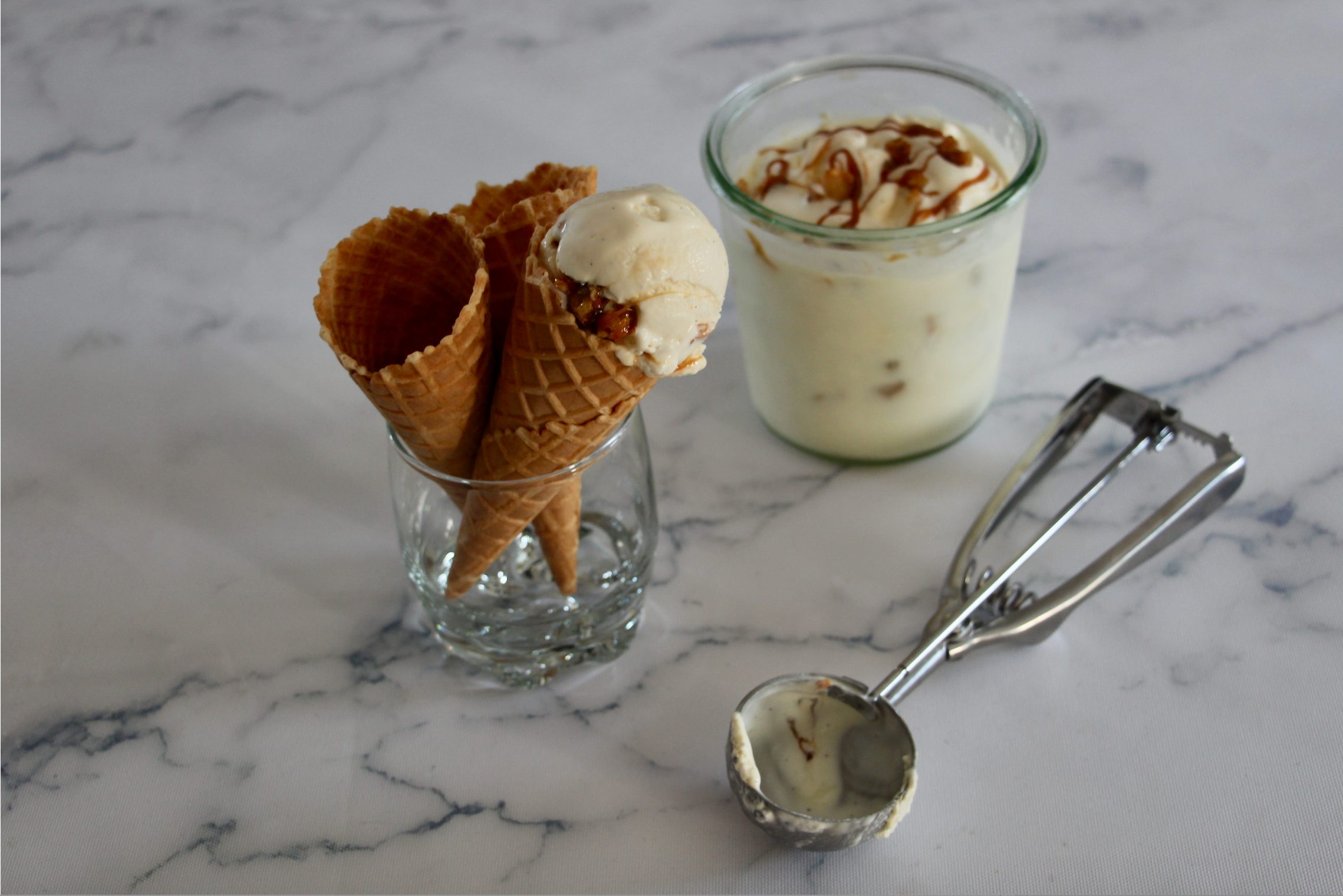 Print Recipe
Macadamia Nut and Vanilla Ice Cream
Ingredients
4 egg yolks

35 g sugar

35 g glucose syrup

335 g milk

165 g liquid cream

1 vanilla pod

2 tablespoons salted butter caramel

30 g macadamia nuts

20 g sugar
Instructions
1
Pour the milk and cream in a sauce pan, add the vanilla pod cut in 2 and set to boil.
2
Remove form the heat and leave the vanilla for 10 minutes. Then rub all the grains and put them back in the milk/cream.
3
In a bowl, mix the egg yolks, the glucose syrup and the 35 g of sugar until it gets white.
4
Add slowly the milk/cream until you get an homogeneous mixture.
5
Heat gently and keep whisking until it gets thicker.
7
Remove from the heat and keep whisking a little bit.
8
Set aside in your fridge with a cling film on the surface.
9
When it's cold, place in your ice cream maker.
10
In the meantime melt the 20 g of sugar in a small frying pan and add the roughly chopped macadamia.
11
Remove from the stove when the nuts are coated with caramel and pour on a baking mat.
12
When the nuts are cold, seprate them with a knife.
13
Now your vanilla ice cream is ready. Pour half of it in your ice cream bucket. Spread half of the nuts and one tablespoon of caramel.
14
Cover with the rest of the ice cream, the nuts and the last tablespoon of caramel.
15
Serve immediately or put back in your freezer until serving.