Hello food lovers!
I think you're getting it now: mascarpone is my best Italian friend! I could add it in almost any kind of dish or dessert that I make!
So why not with chocolate? Hell yay! Here is my chocolate and mascarpone cake!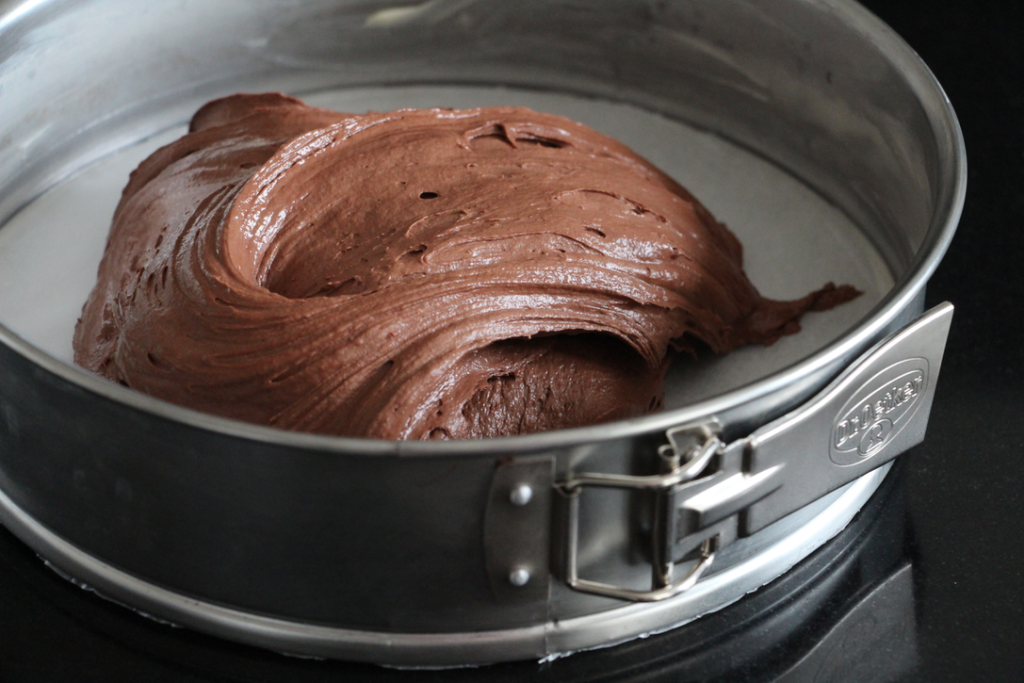 You have warmly plebiscited the apple and mascarpone cake, it's the most frequently read recipe on the blog, far ahead any other.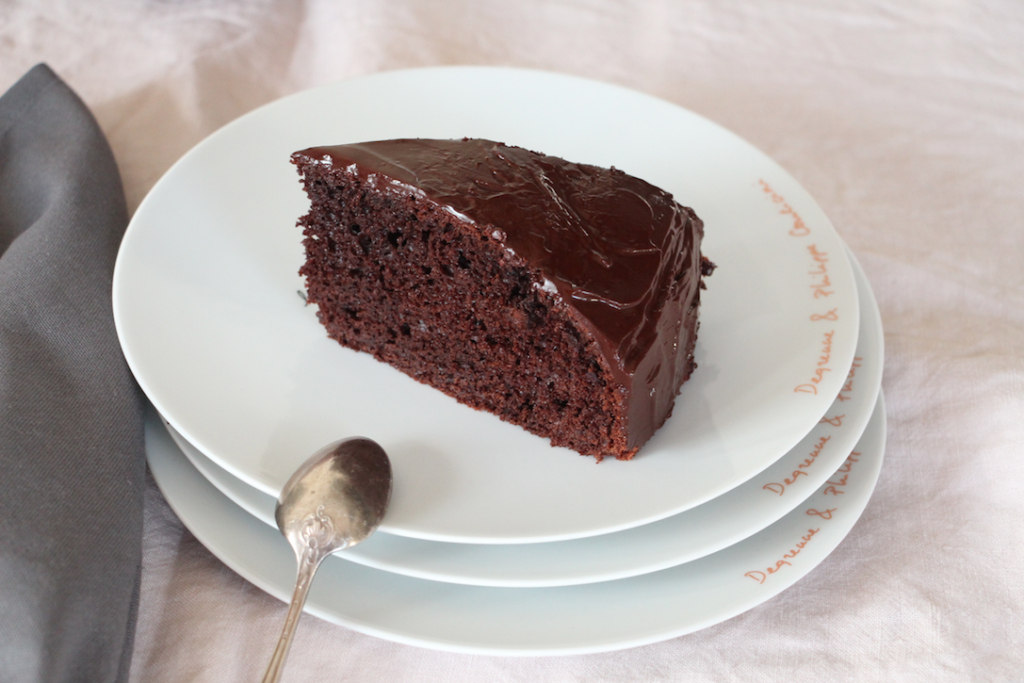 A while ago I told myself that this recipe was so good that making a variation of it couldn't be a bad idea…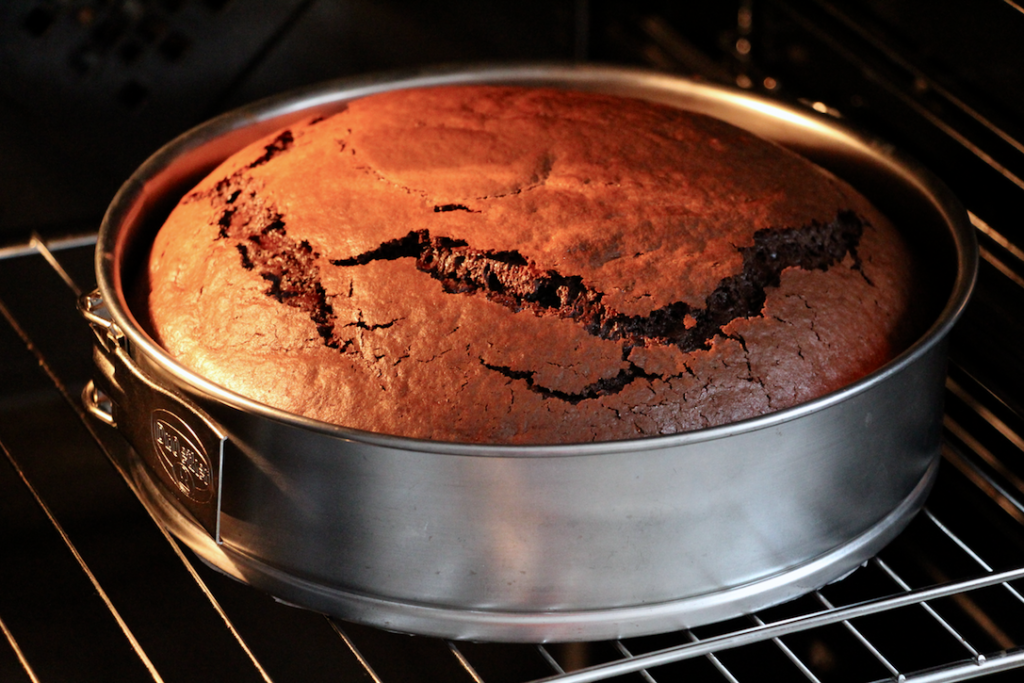 I just had to define the variation… Honestly, I didn't think about it very long… I really really really love chocolate… So I created the little brother (or little sister if you prefer) of my apple and mascarpone cake.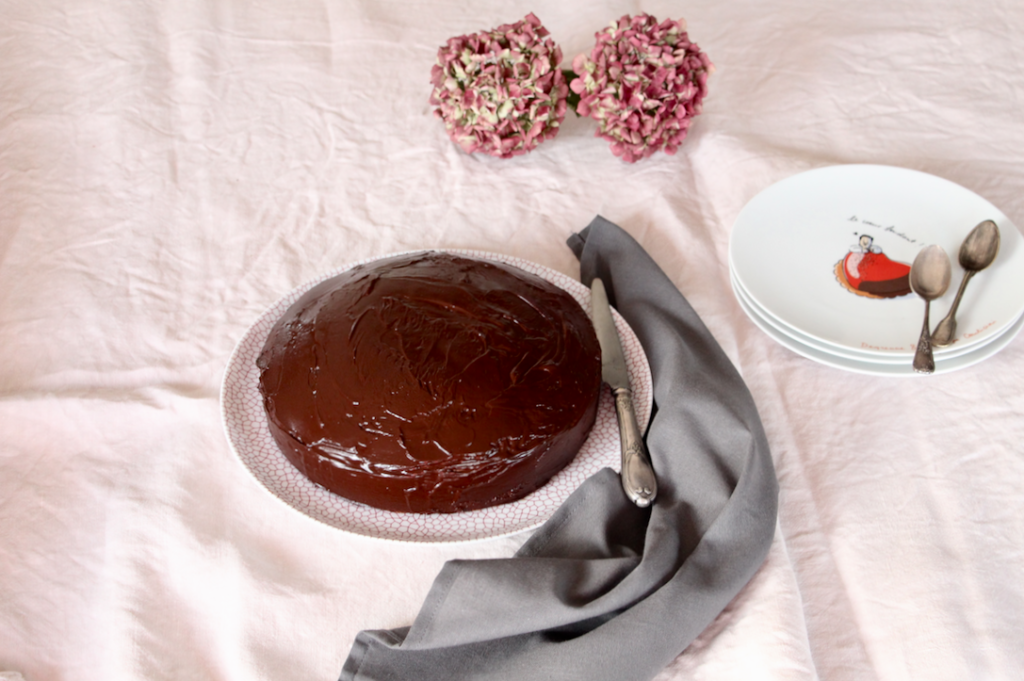 My expectations were very high while making this recipe. Will the cake be as soft and moist than the initial one? Will I be able to keep it a few days and still enjoy it as if it was freshly baked? Will I have a smile on my face when eating it? Yes, yes and yes again…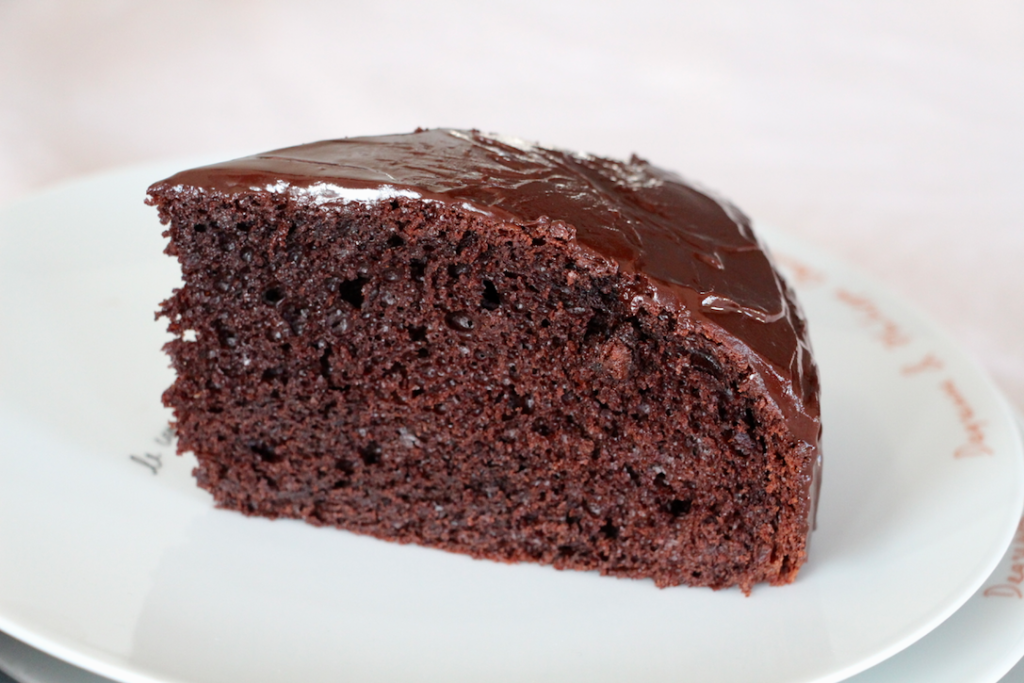 Huge success!!
Verdict from the kids (my most ferocious critics 😉 ) : mmm… so delish!
So, I just had to write the recipe down and suggest it to you. Now, I just have to wait for your feedback!!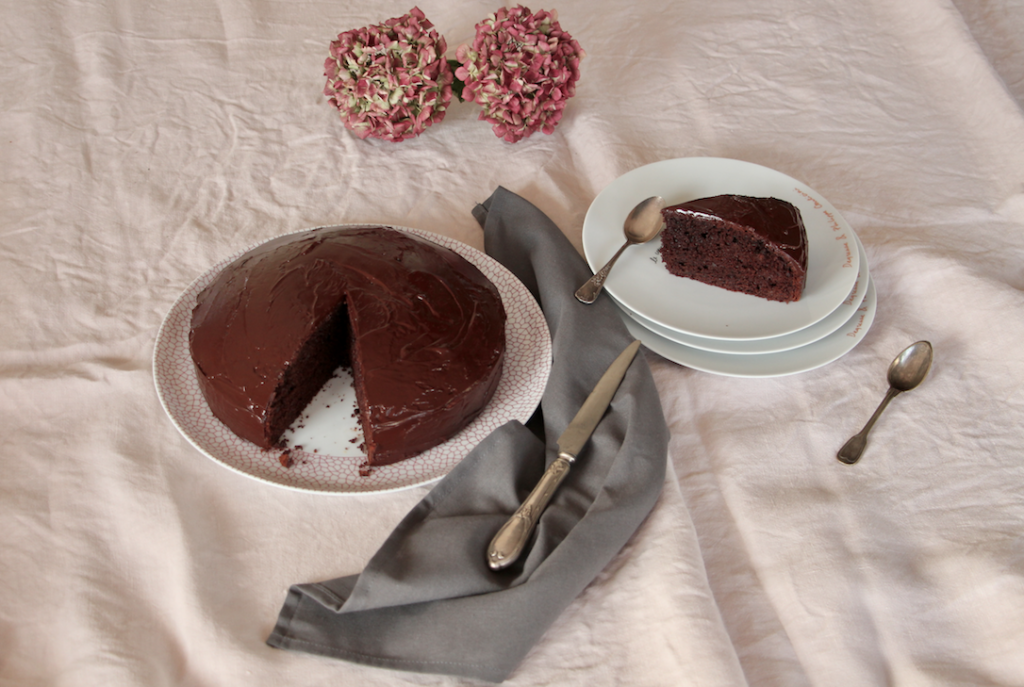 No specific ingredient for this recipe. I took my Gruau d'Or flour as always… Let me just make a comment at this point : having a flour with baking powder inside isn't a good idea here. This recipe requires more baking powder than your usual cake recipes.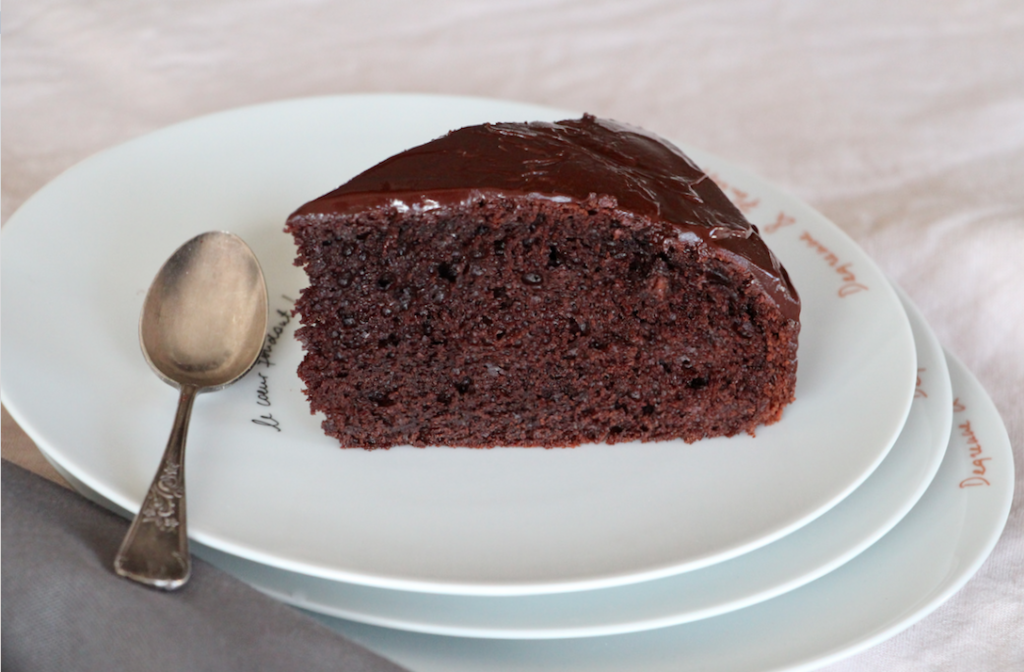 The utensils:
My Zenker large mixing bowl by Fackelmann France and my professional whisk by De Buyer
Or my kMix by Kenwood
My 26 cm diameter Dr Oetker cake mold by Fackelmann.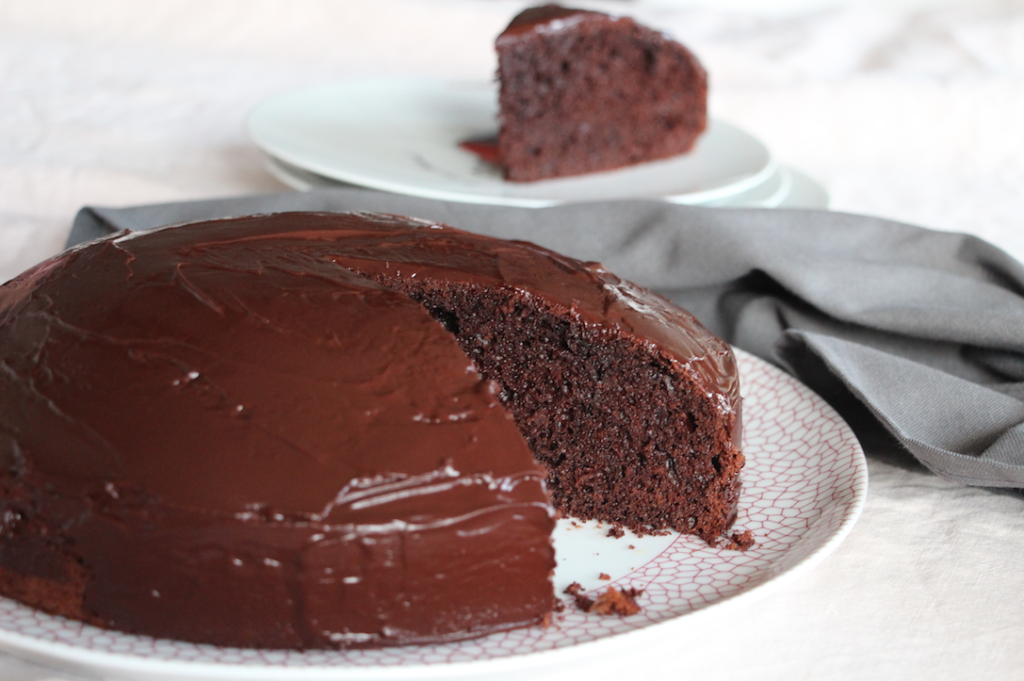 (Presentation: Fragment Color tart plate by Degrenne, dessert plates Degrenne x Conticini)
Let's do this!
The recipe, Chef!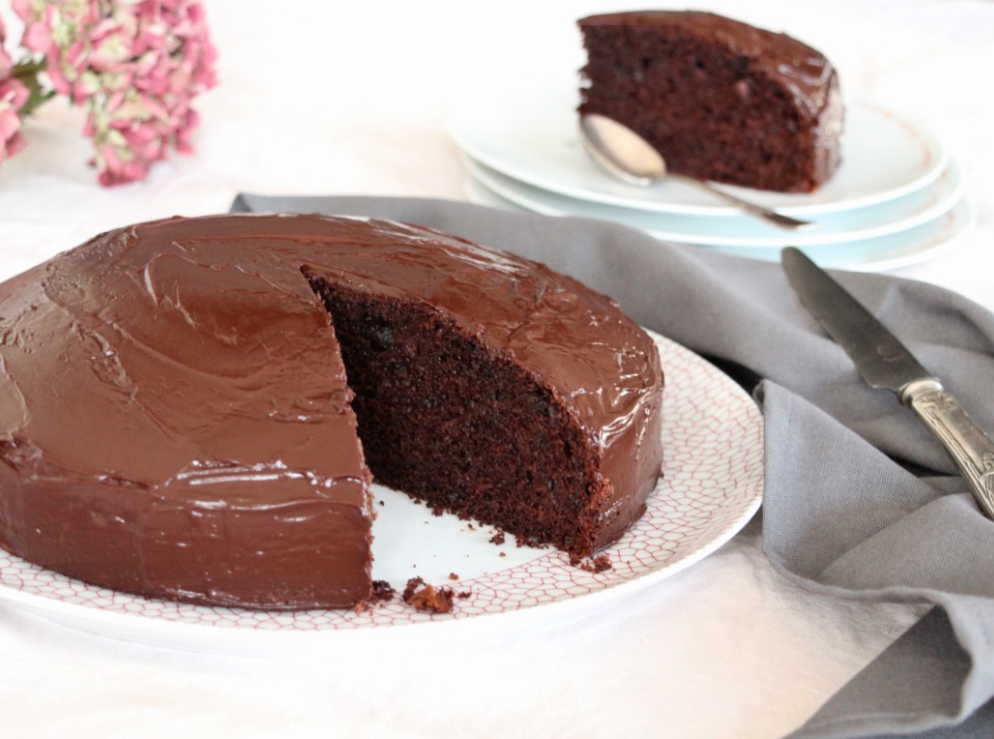 Print Recipe
Chocolate and Mascarpone Cake
Ingredients
4 eggs

150 g sugar

250 g mascarpone

200 g chocolate

2 tablespoons or 16 g of cocoa powder

200 g flour

16 g baking powder

Butter for the mold

50 g butter (for the icing)

100 g chocolate (for the icing)
Instructions
1
Preheat your oven at 170 degrees.
2
Melt the 200 g of chocolate with a double boiler.
3
Beat the eggs and add 150 g sugar.
4
When the mixture gets foamy, add the mascarpone.
5
Add the flour, the cocoa powder and baking powder.
6
Finally add the melted chocolate.
7
Pour the whole mixture in your buttered mold.
9
Once baked, place on a grid.
10
Melt the 100 g of chocolate and butter with a double boiler.
11
Once it's melted, wait 10 minutes before icing your cake (otherwise it will be too liquid).
Notes
You can add 2 pinches of flower salt to your icing or chopped almonds and hazelnuts.