Hello my lovelies!
I already gave you a few whipped ganache recipes here, like the vanilla whipped ganache or the dark chocolate one (one of the blog's best of !!). Today, it's a super sweet and smooth version that I will share with you.
Here is my caramel whipped ganache.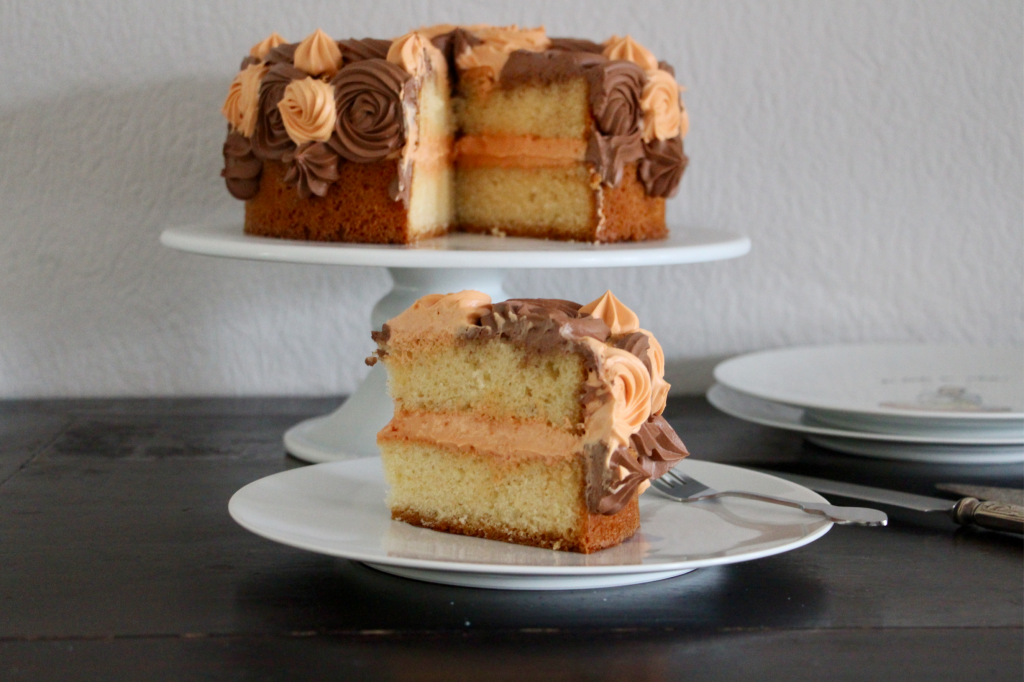 (Don't you worry! I will post the recipe of this layer cake very soon!! 😉 )
This recipe, which is to be included in the basics of French pastry, can be used in several preparations:
– Macarons
– Cupcakes
– Apple or pear tarts
– Layer cakes
– Or simply with shortbread biscuits.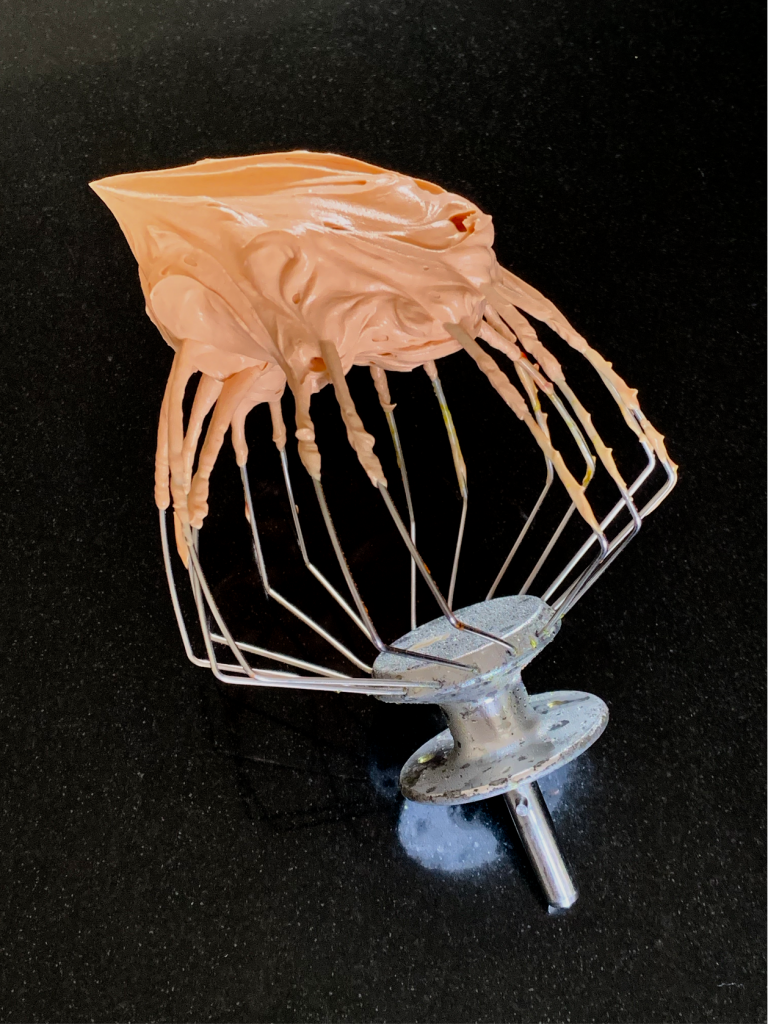 You won't need to have specific pastry knowhow to bake this caramel whipped ganache, just make sure to keep everything at the right temperature and to leave to rest as required.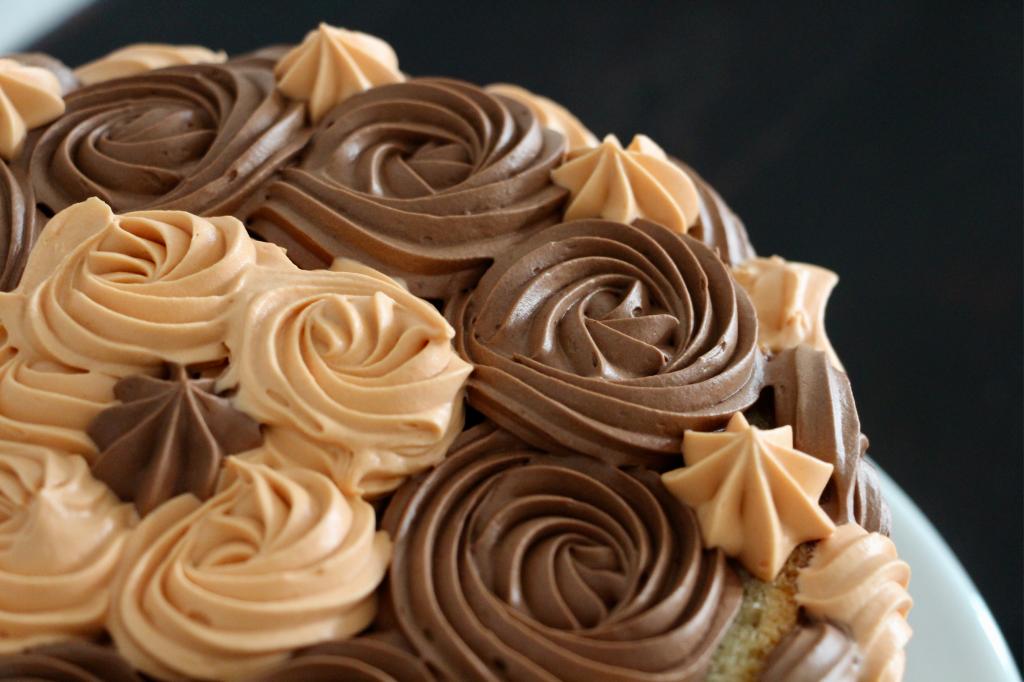 The quality of your ingredients is crucial, especially when they are at the center of the recipe. Do not take low fat cream, you need at least 30% fat. With light cream you won't get the same result at all. As far as the salted butter caramel is concerned,  I recommed to take the one from the blog. This caramel can be stored for weeks and weeks, so no problem with the leftovers…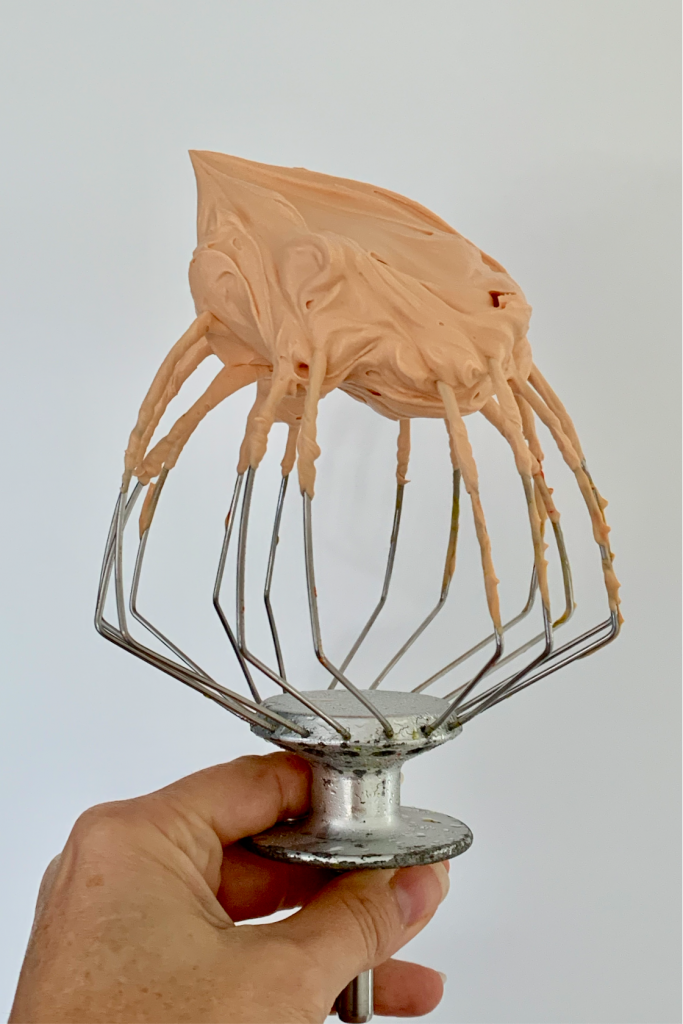 The white chocolate you are going to use is very important too: I take the Zephyr White Chocolate by Cacao Barry. It has a rather low sugar rate and it is much more digest.
You know everything now. Shall we? The recipe, Chef!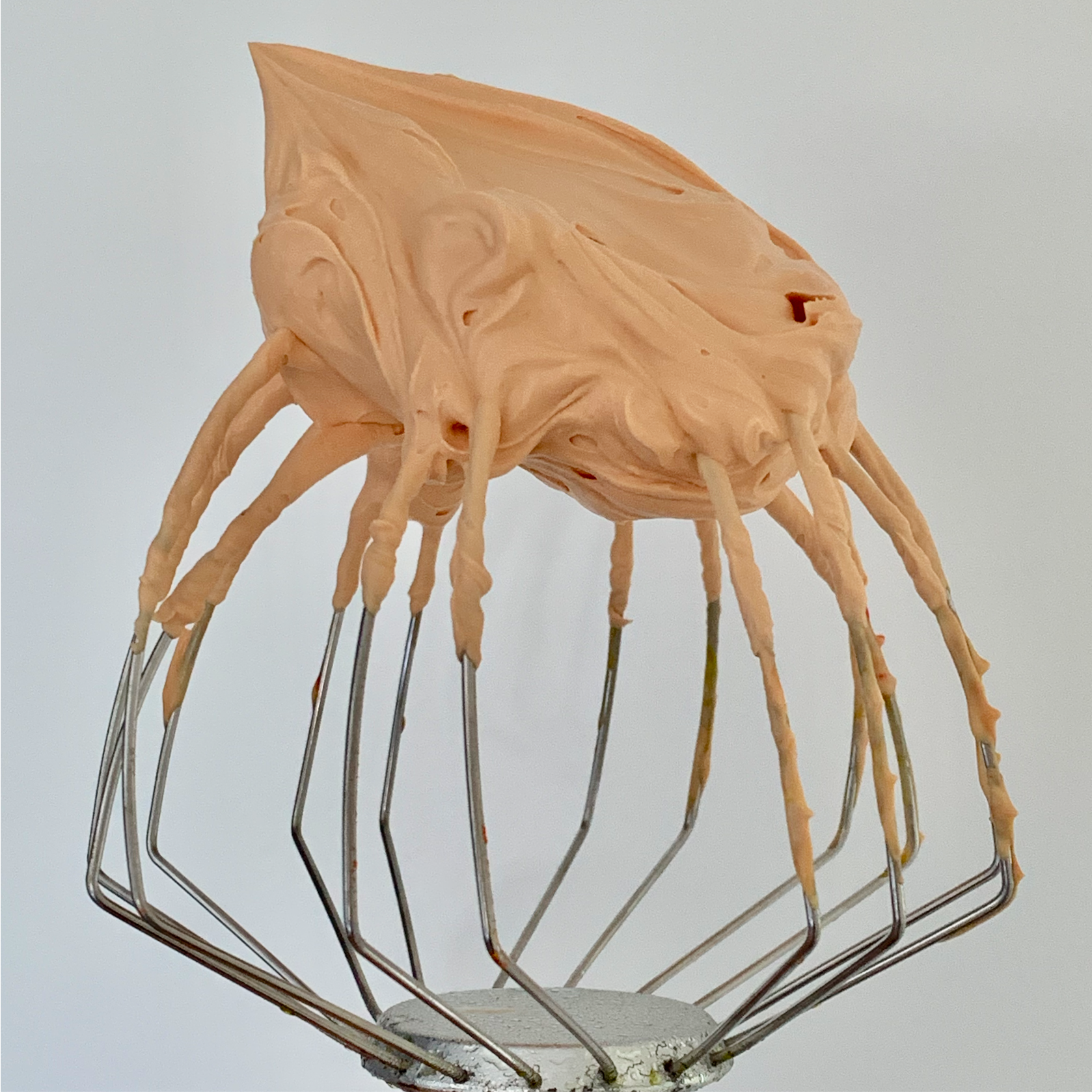 Print Recipe
Ingredients
80 g white chocolate

50 g + 150 g cream

100 g salted butter caramel
Instructions
1
Pour 50 g of cream in a saucepan.
2
Heat until it boils. Stop heating immediately.
3
Add the white chocolate and caramel.
5
Add the 150 g of cream, mix.
6
Place a clingfilm directly on the mixture so that there's no air remaining.
7
Set aside in your fridge for at least 4 hours.
8
Place the bowl and whisk in your freezer for a few minutes.
9
When the bowl is cold, pour the cream inside and whisk for a few minutes. You should get a firm and compact ganache.
10
Garnish immediately your cake, cupcake, ...