Making a dream come true…
Filling my eyes with stars…
Enjoying food like I never did…
Having a week-end at Georges Blanc.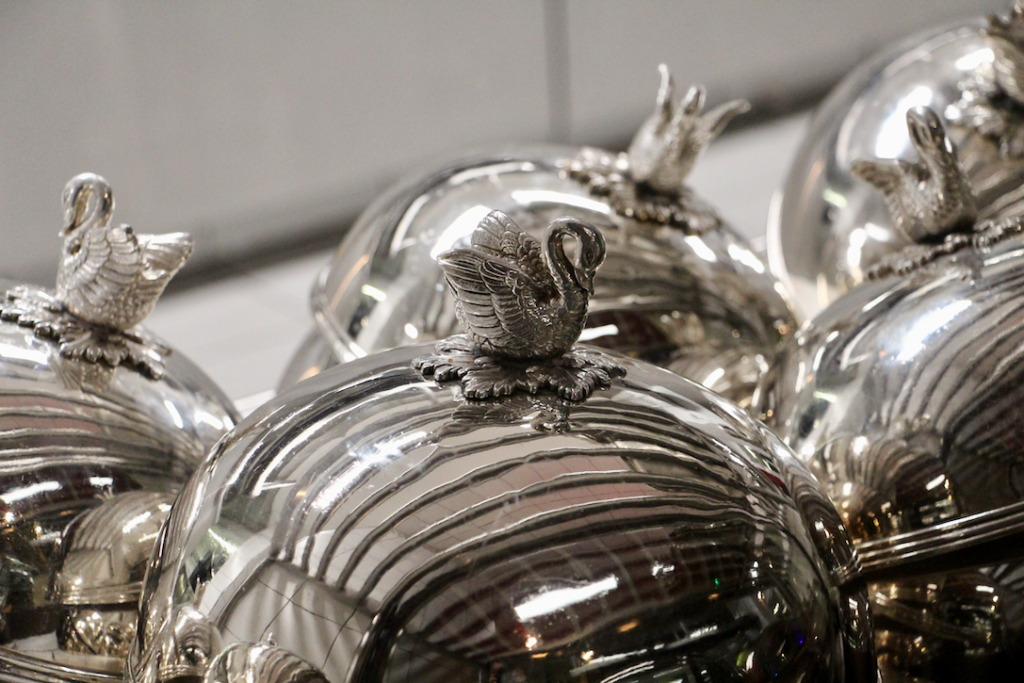 I just spent an amazing 48 hours, a week-end that will be engraved in my memory for long.
I spent a week-end in Burgundy, discovering quite a few of Georges Blanc restaurants. It was magical!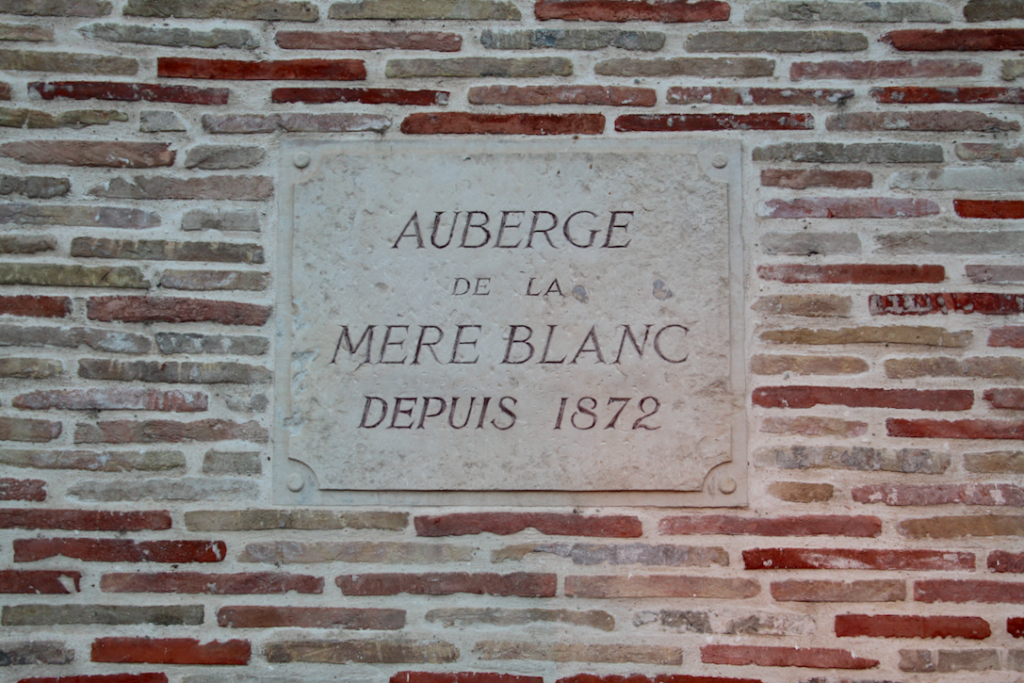 So I won't tell you all about my life, I will make it simple and just share with you, one meal after the other, my "Georges Blanc" experience.
Let's begin with "Le Saint Laurent" in Macon.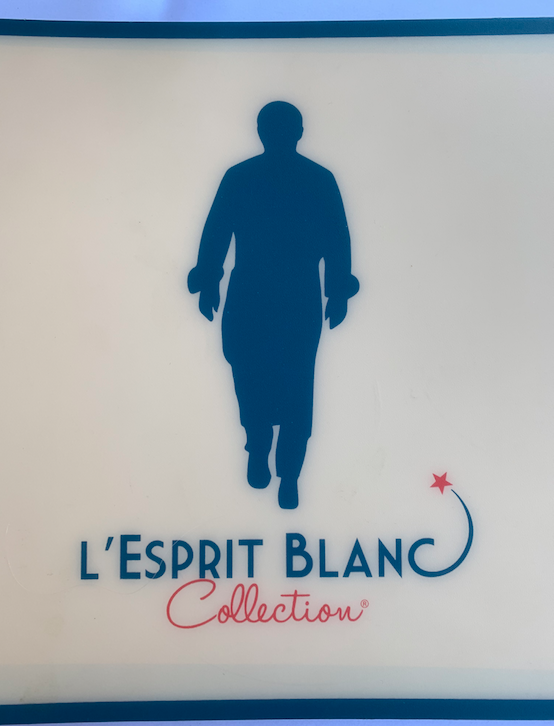 A restaurant "brasserie", on the boarder of the Saone river. You can enjoy traditional French cuisine: snails, andouillettes, Bresse chicken, lamb stew, etc … Good, generously served, super tasty!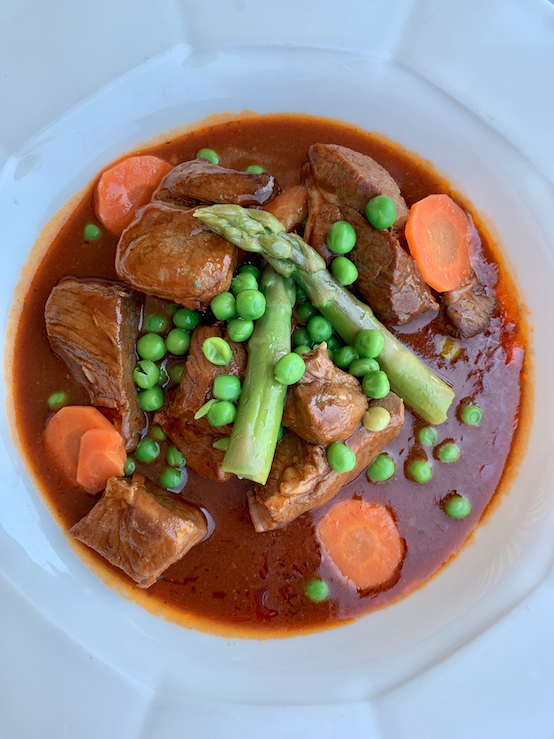 And huge desserts!!!!!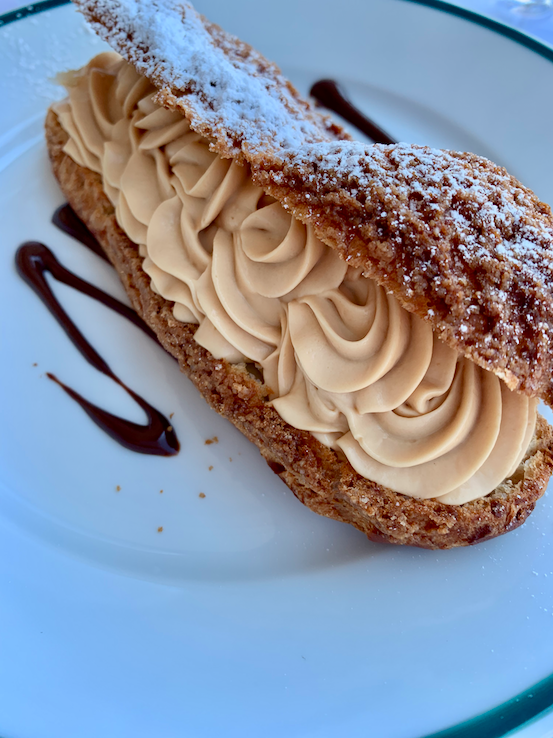 Cherry on the cake, the weekend was warm and sunny, the terrace was really nice!! Do you like the view?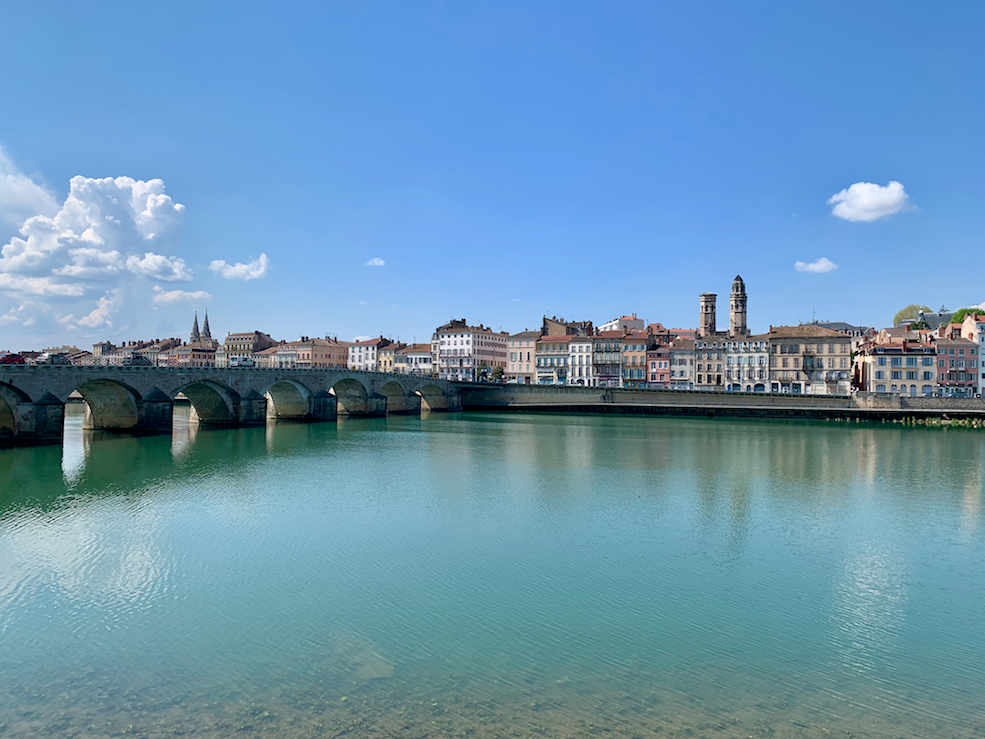 Now, let's go to Vonnas ! The heart of Georges Blanc spirit!!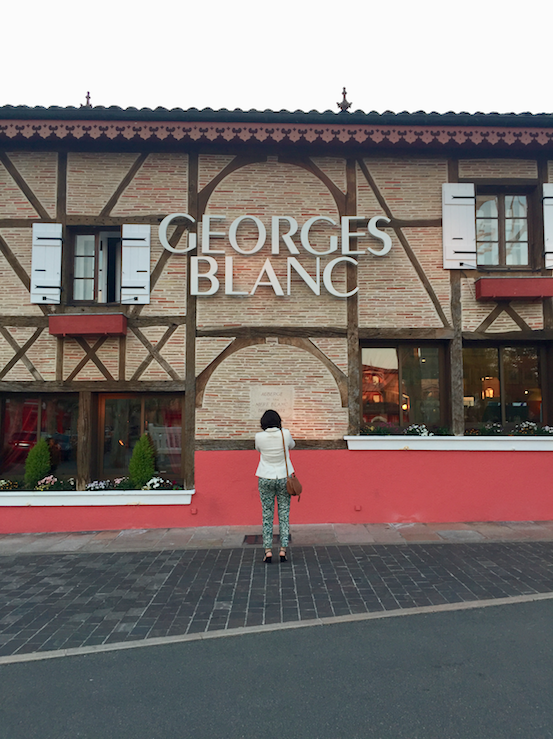 3 hotels, one is a 5 star, 3 restaurants, one is the famous 3 star, the whole thing in a 3000 inhabitants village. The village is called "gastronomic", it has flowers everywhere, charming as it can be, the perfect place to spend a weekend! Most of the Georges Blanc establishments are located on the "Place du Marche" (the "market square"). You can enjoy a nice drink at the Ancienne Auberge terrace and admire the coming and going of the "ratatouilles" … Sorry for this joke about the movie, but you will see cooks and kitchen clerks from Georges Blanc restaurants crossing the square all day long, going from one restaurant to another!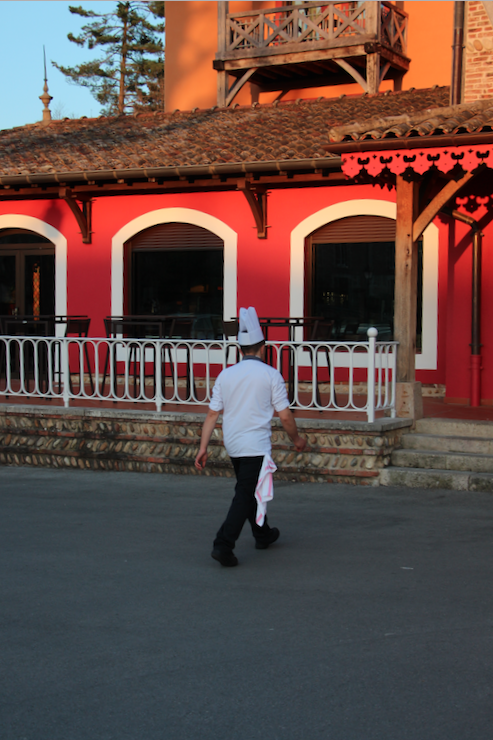 When the evening came, I switched my pair of jeans and my Stan Smith for high heels and a little bit more dressed up outfit (Prada and Louboutin are not mandatory though ! 😉 ). Let's enjoy an amazing dinner at restaurant Georges Blanc, 3 star Michelin since 1981!!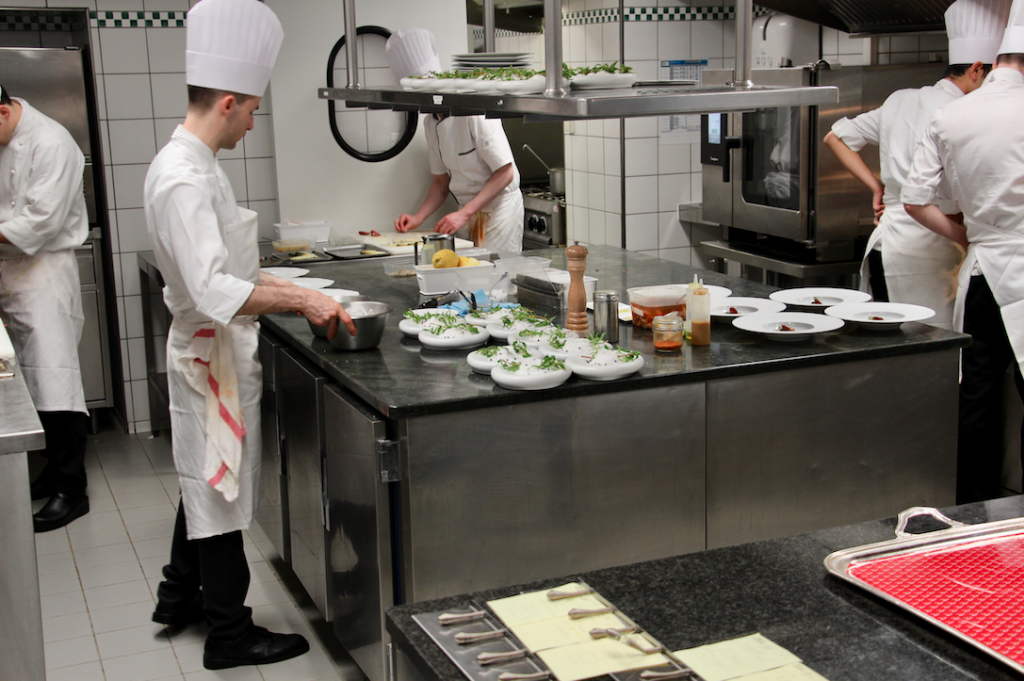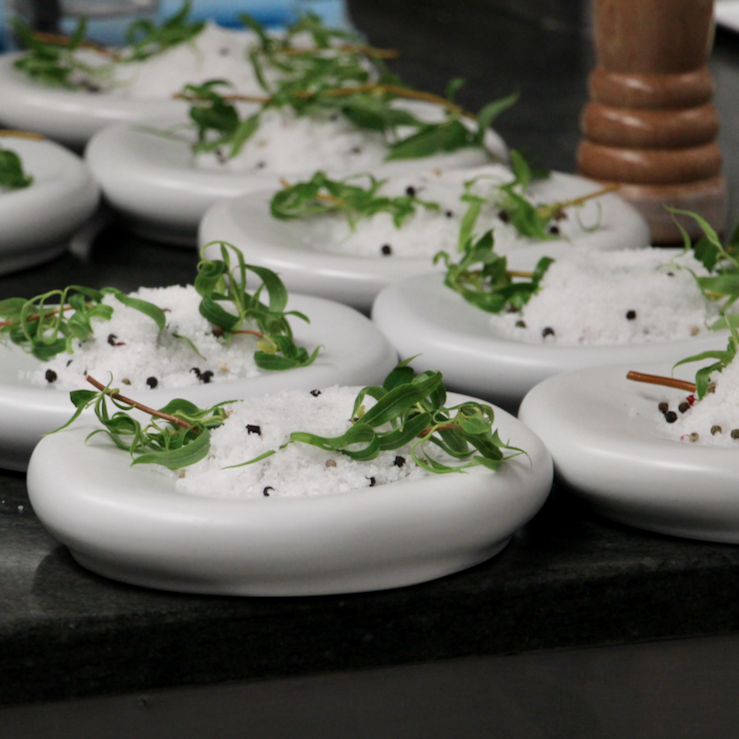 I ask if we can go through the kitchens when reaching our table. Yes we can! Heavenly!! I love to see the works of the chefs in a rythm, as if in a ballet!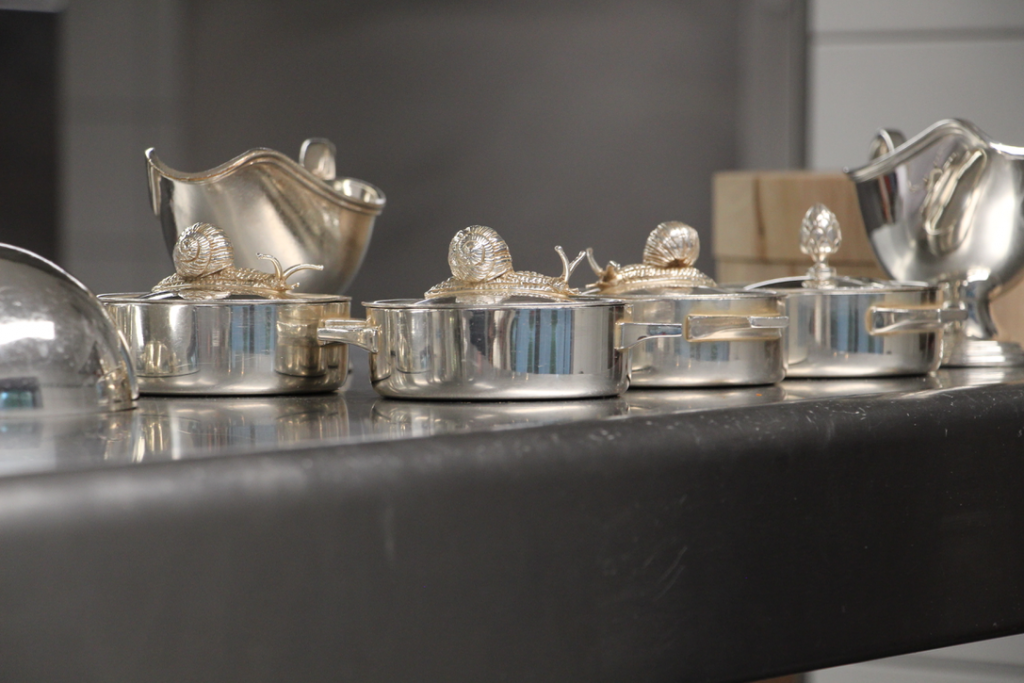 The choice won't be hard: the 5 dish menu! You don't visit Georges Blanc every other day! (kids menu available if you come with your family).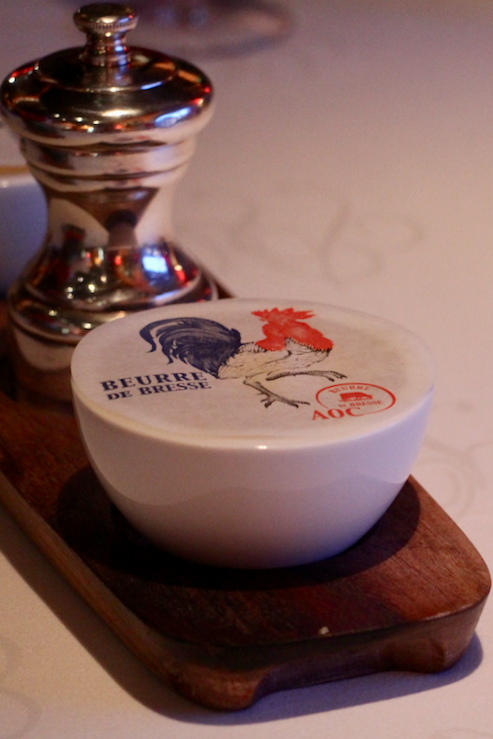 Let's start with appetizers: frog legs, snails and poultry liver. So French!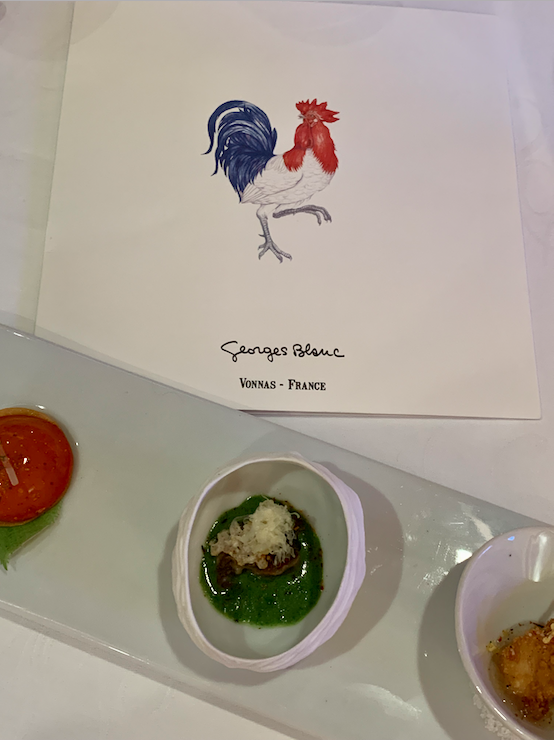 Then I tasted the Norway lobster. So delicate…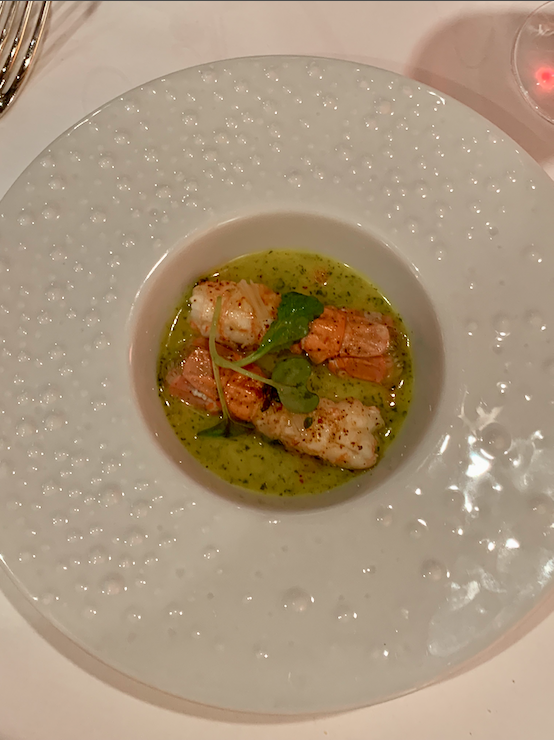 Red mullet and fennel to continue with. OMG!!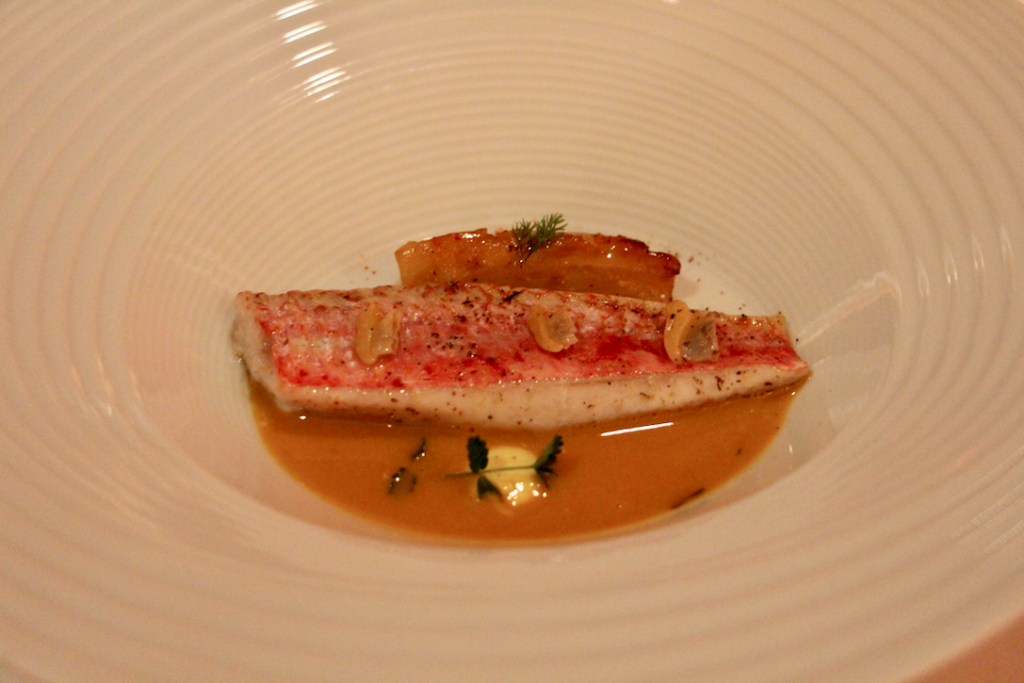 Then blue lobster. My absolute favorite!! Flavors are stunning! Cooking is just perfect!!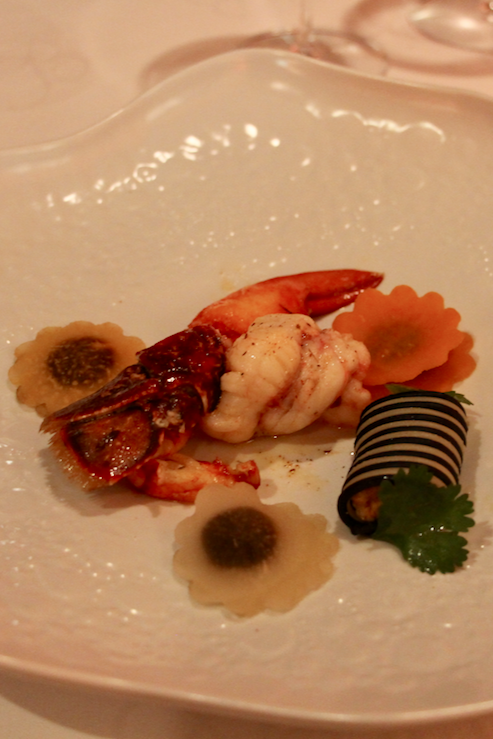 Next comes the famous Bresse chicken. Georges Blanc's signature dish!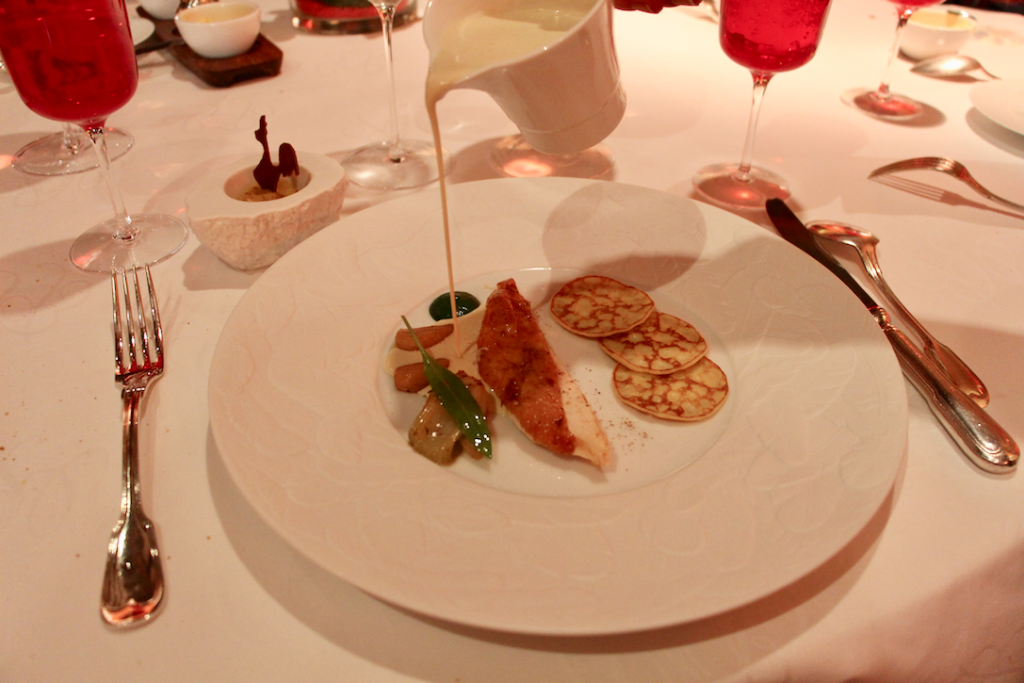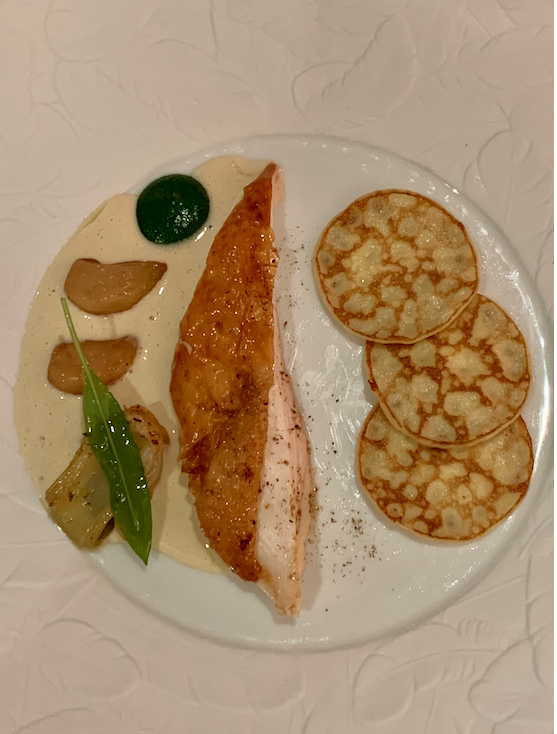 And chocolate for dessert of course. A subtle balance, not too much sugar, that's what I love!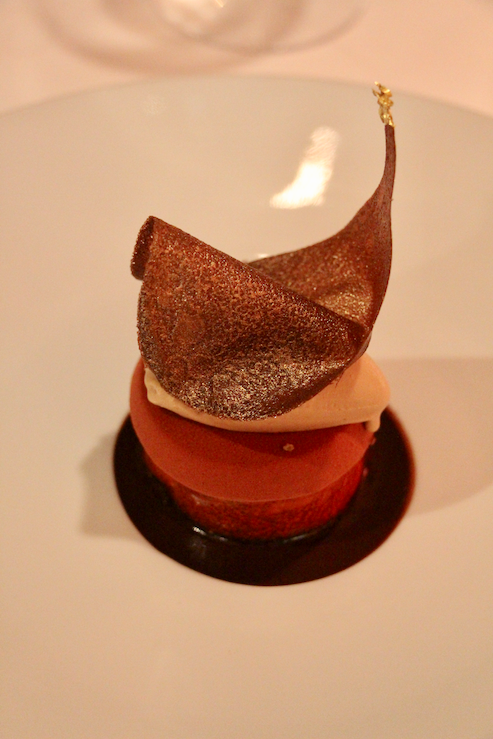 The end of the evening will be spent in the saloon with coffee and many sweets!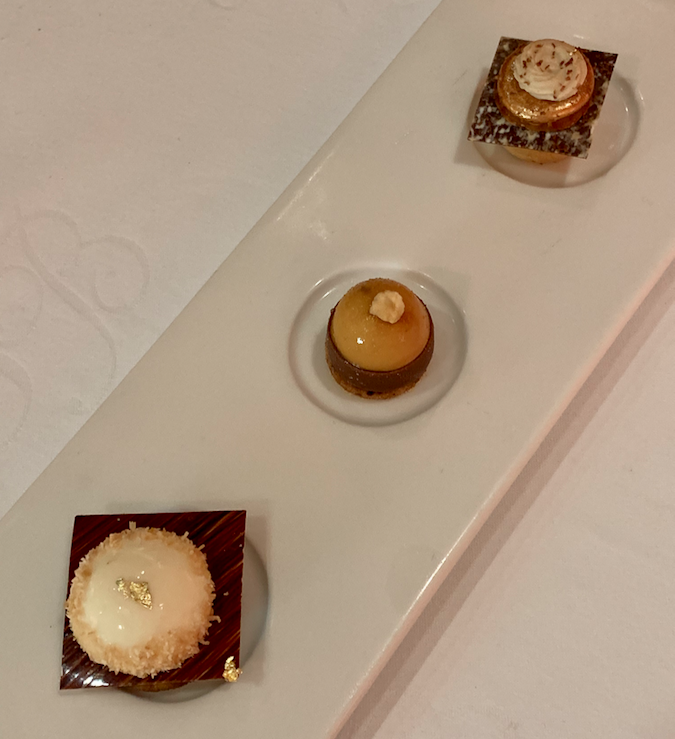 Dishes are enhanced by excellent wines. The restaurant wine cellar is one of the largest in the world: 146.000 bottles. This was so wonderful!!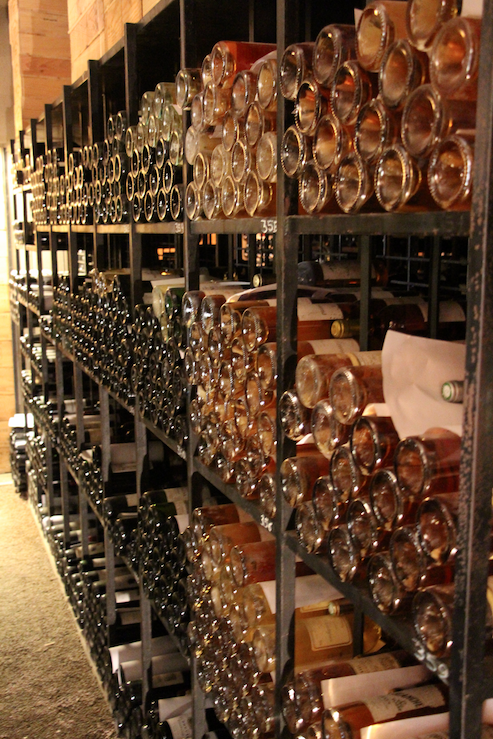 But that's not all! Georges Blanc (himself!!!) is here. I have seen him actually several times during my stay. And I was lucky enough to share a discussion with him and get quite a few pics…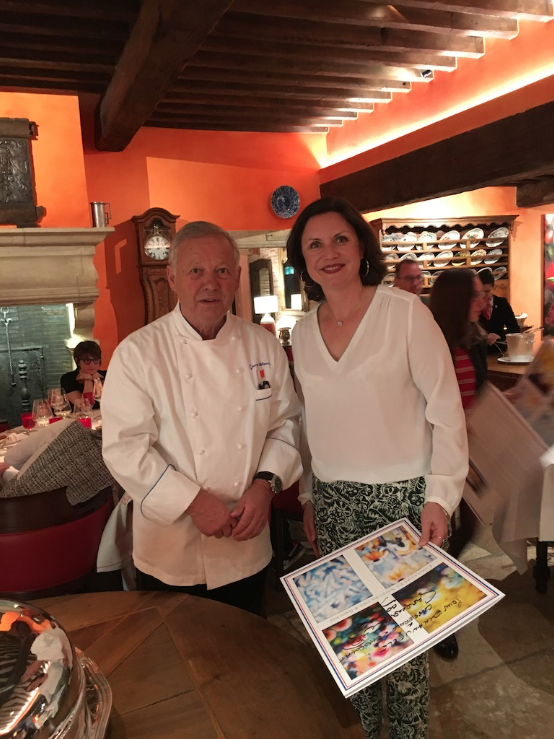 My own menu was signed "To Emmanuelle, Casserole&Chocolat(e)". Could I ask for more??? It was such a magical night!!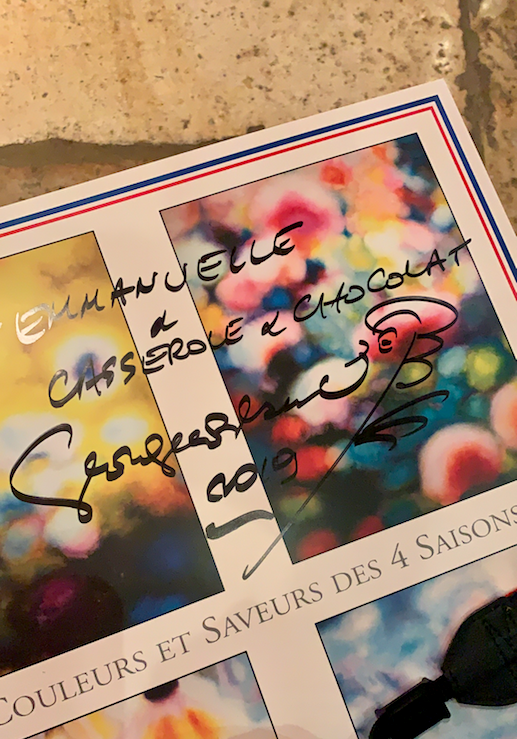 The next day I had a brunch at  the hotel du Bois Blanc. I love the decoration!! Countryside style…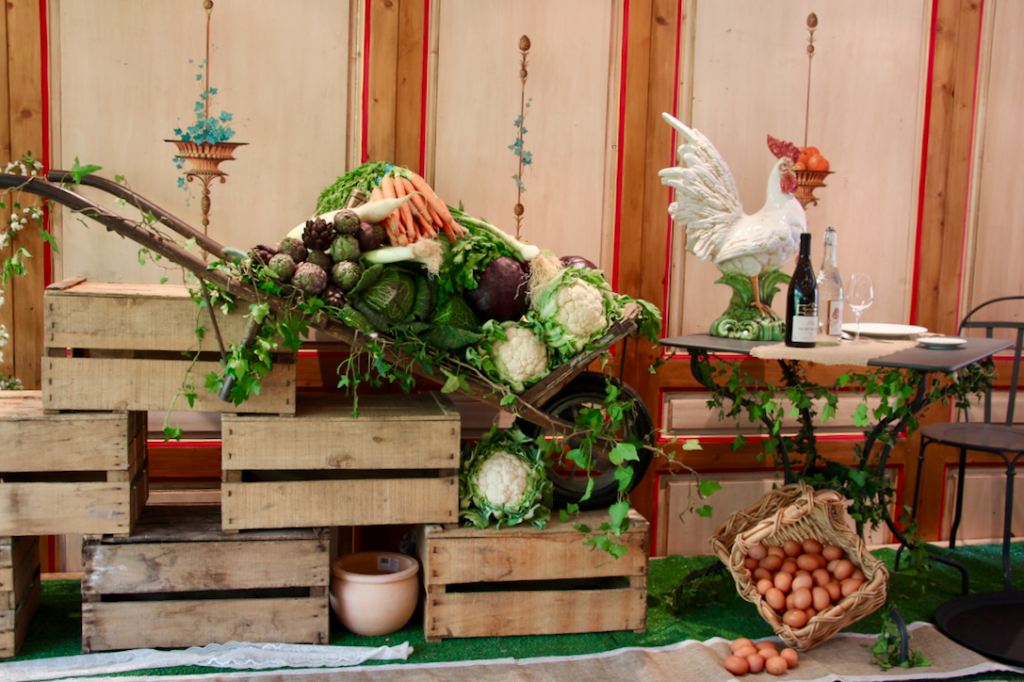 Did anybody say food? Lots of food??? And delicious! Hi again Mr Blanc …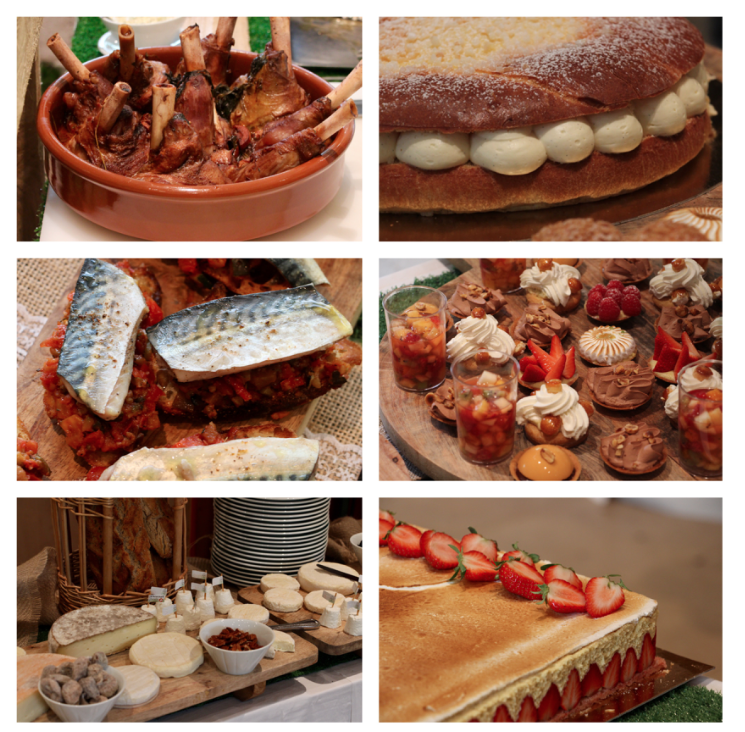 See the chocolate foutain… I love it…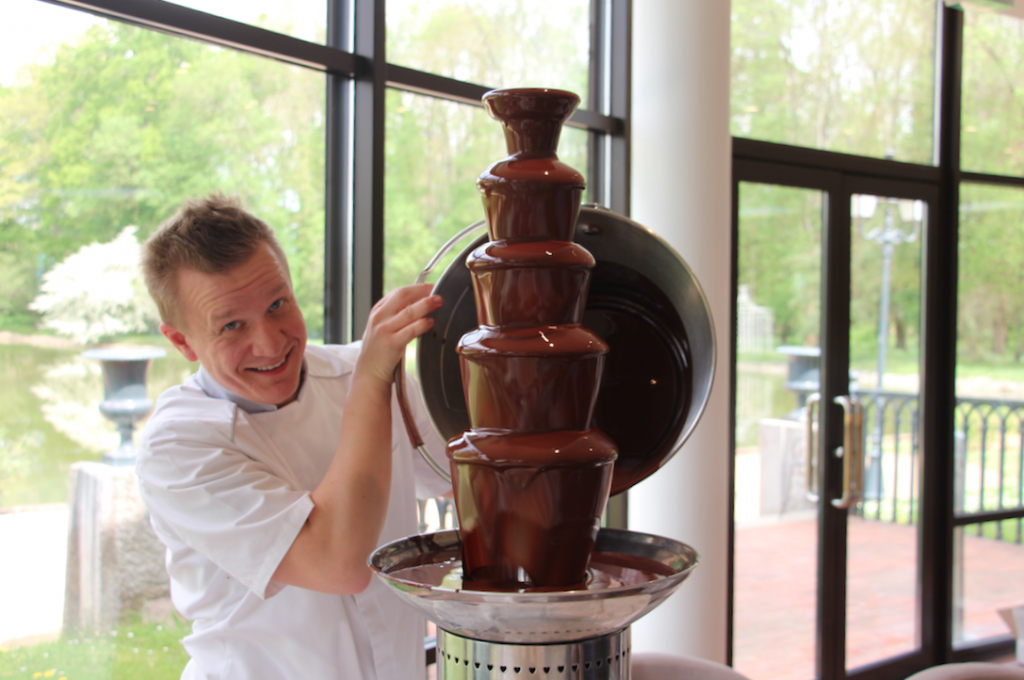 Finally, dinner will take place at the Ancienne Auberge.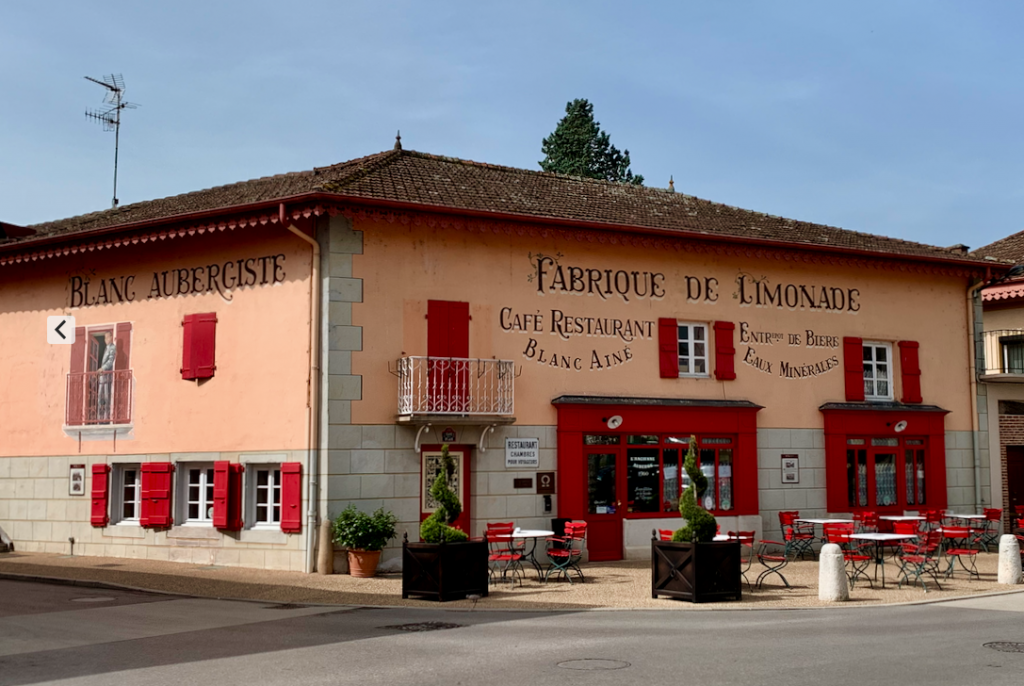 Foie gras and Black Angus steak.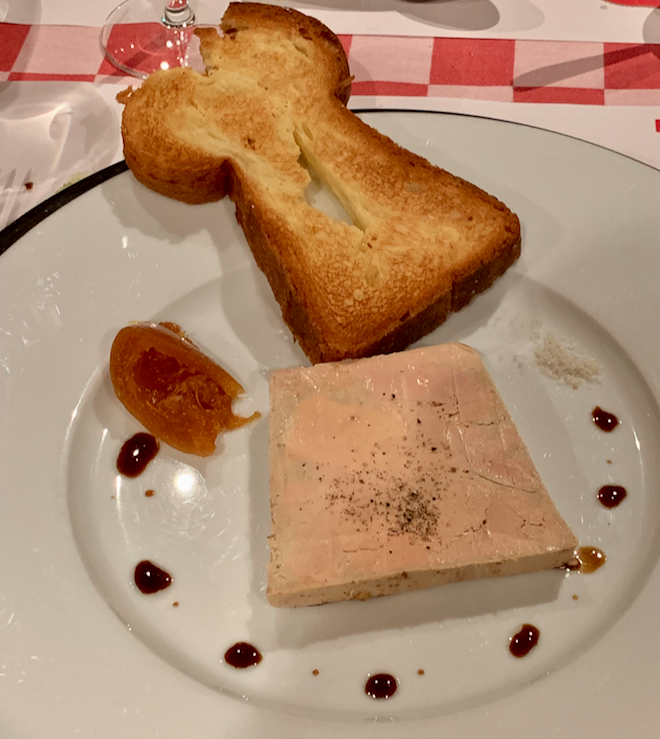 Great choice of wines again, a white Condrieu was highly appreciated…
There you go! You know it all! Something you probably do just once, but you will enjoy every minute of it!
Give me your opinion if you know the place! Or at least I hope you want to now… 😉