I am so weak … I don't need more than a nice picture on Instagram, a bit of chocolate and there I go for a new recipe!!
I should probably see a doctor… Maybe there's a treatment for that 😉
Anyway, here come the chocolate rice krispies!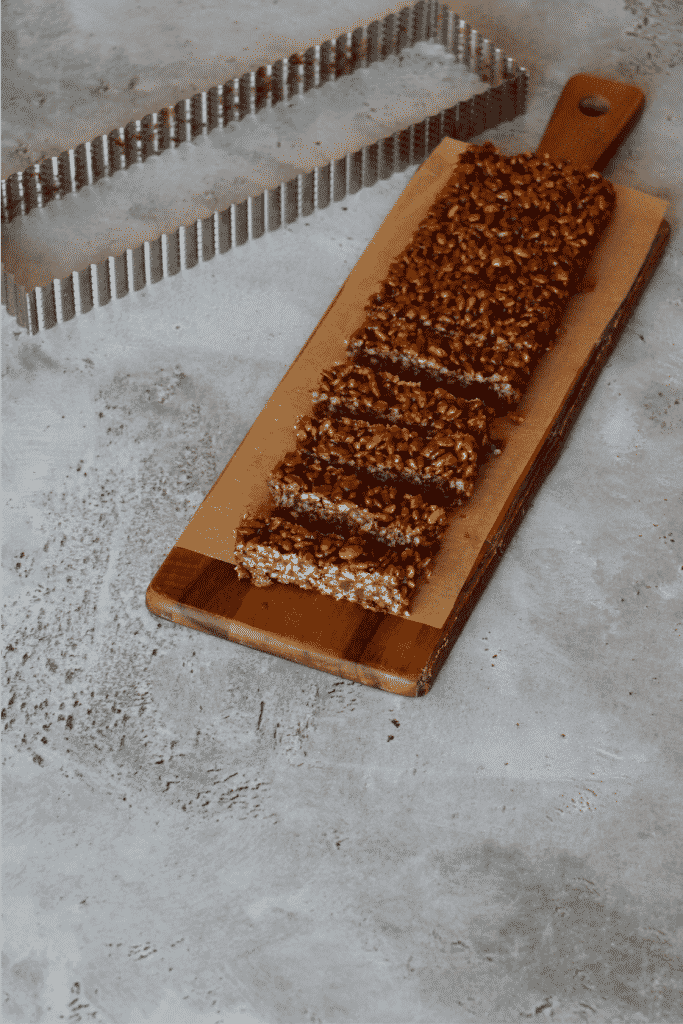 So, I was saying that it's on Kamilla's Instagram account, @thesnacksociety, that I had my crush!! It's her recipe I'm sharing here…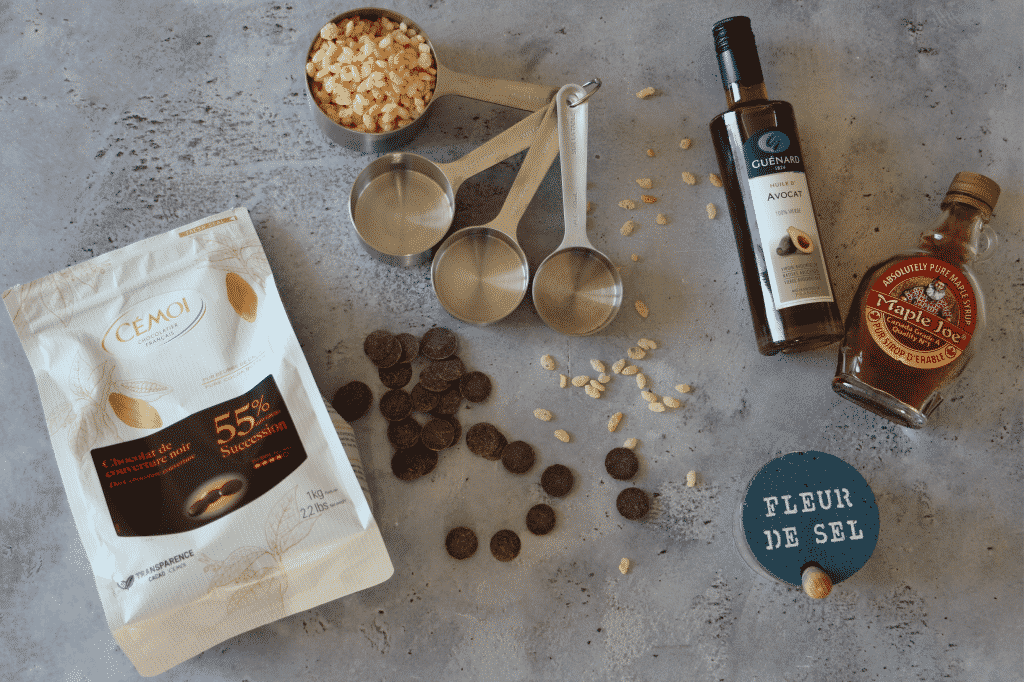 I just chose to go for avocado oil by Huiles Guénard, instead of the coconut oil that was mentionned in Kamilla's recipe. You can take one or the other. The important point is to take a vegetal oil, and you'll get an amazing and delicious snack, a vegan one for those you want!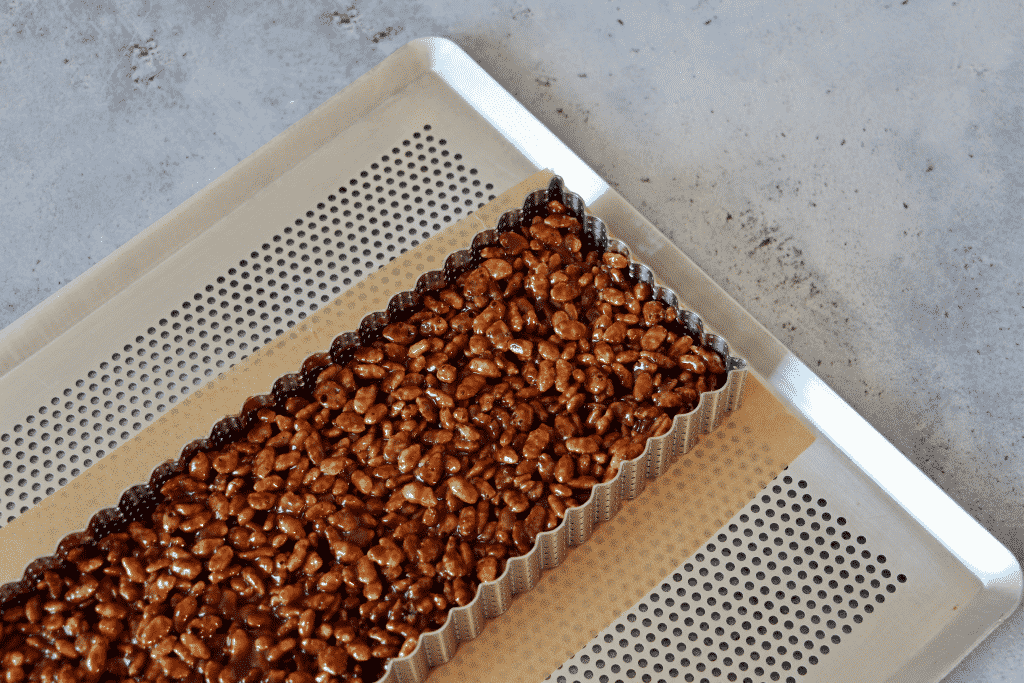 It's also a no-bake recipe, super easy to make, you get it! Perfect when you want to enjoy a yummy snack and that you don't have much time ahead of you!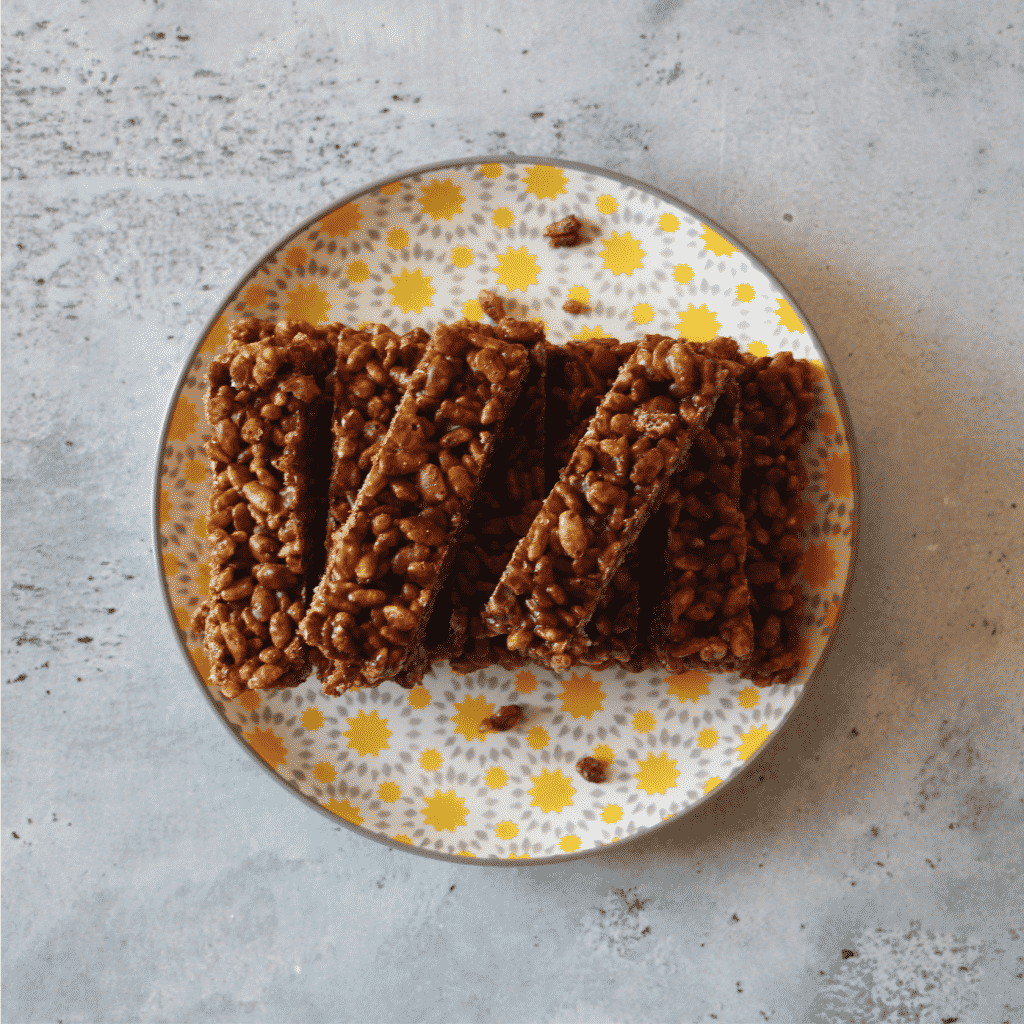 I must say that this inspiration came right on time since my girls had me buy puffed rice in order to make typical American Rice Krispies (with melted Marshmallows)… Needless to say that the smell of melted Marshmallows, with I don't know what kind of weird ingredients, made my stomac feel sick… That's not what I'm going to share here!!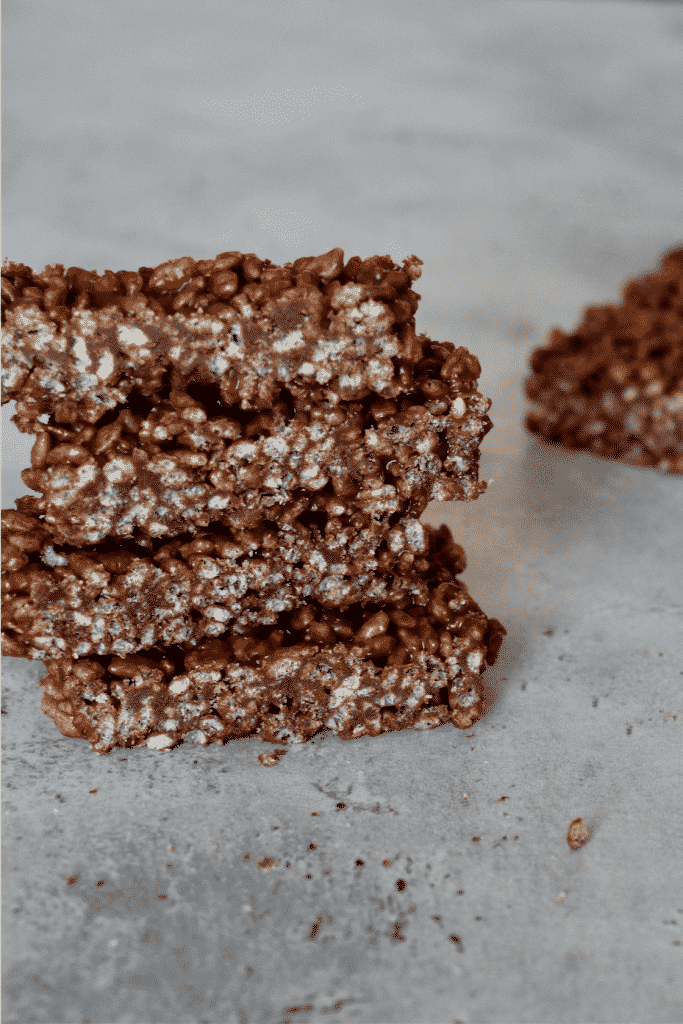 But since I had puffed rice, I jumped on the occasion to make a good recipe with good ingredients… So it's not really a diet recipe, but it's really really good!!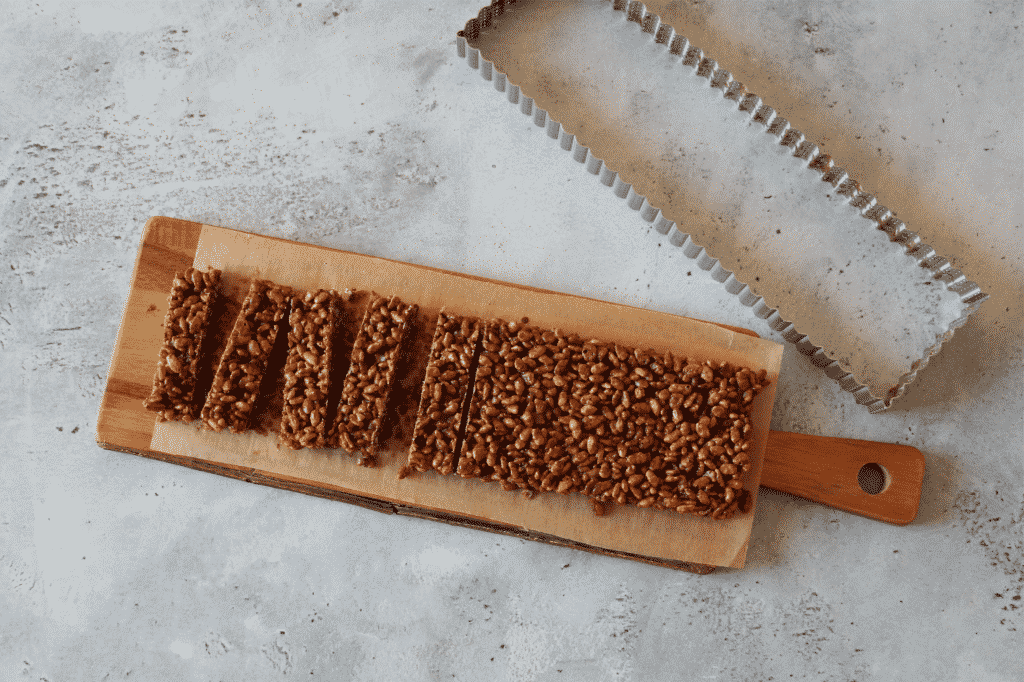 The utensils:
A sauce pan with thick bottom,
A bowl,
A spatula
And a pastry ring (here my rectangular pastry ring by De Buyer).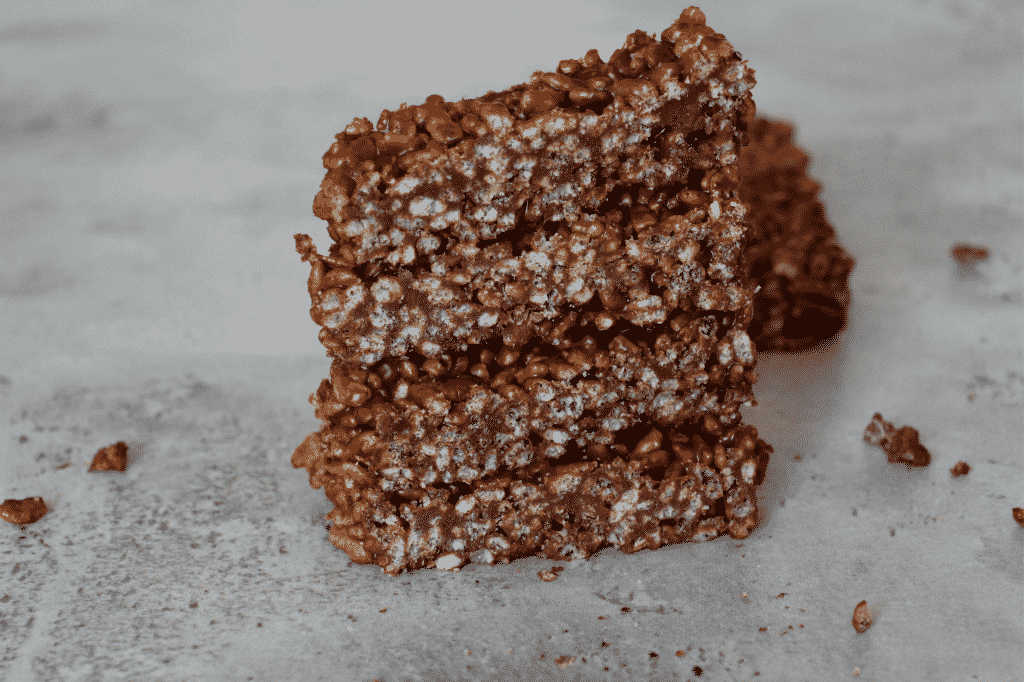 Does this sound good to you? Shall we?
The recipe, Chef!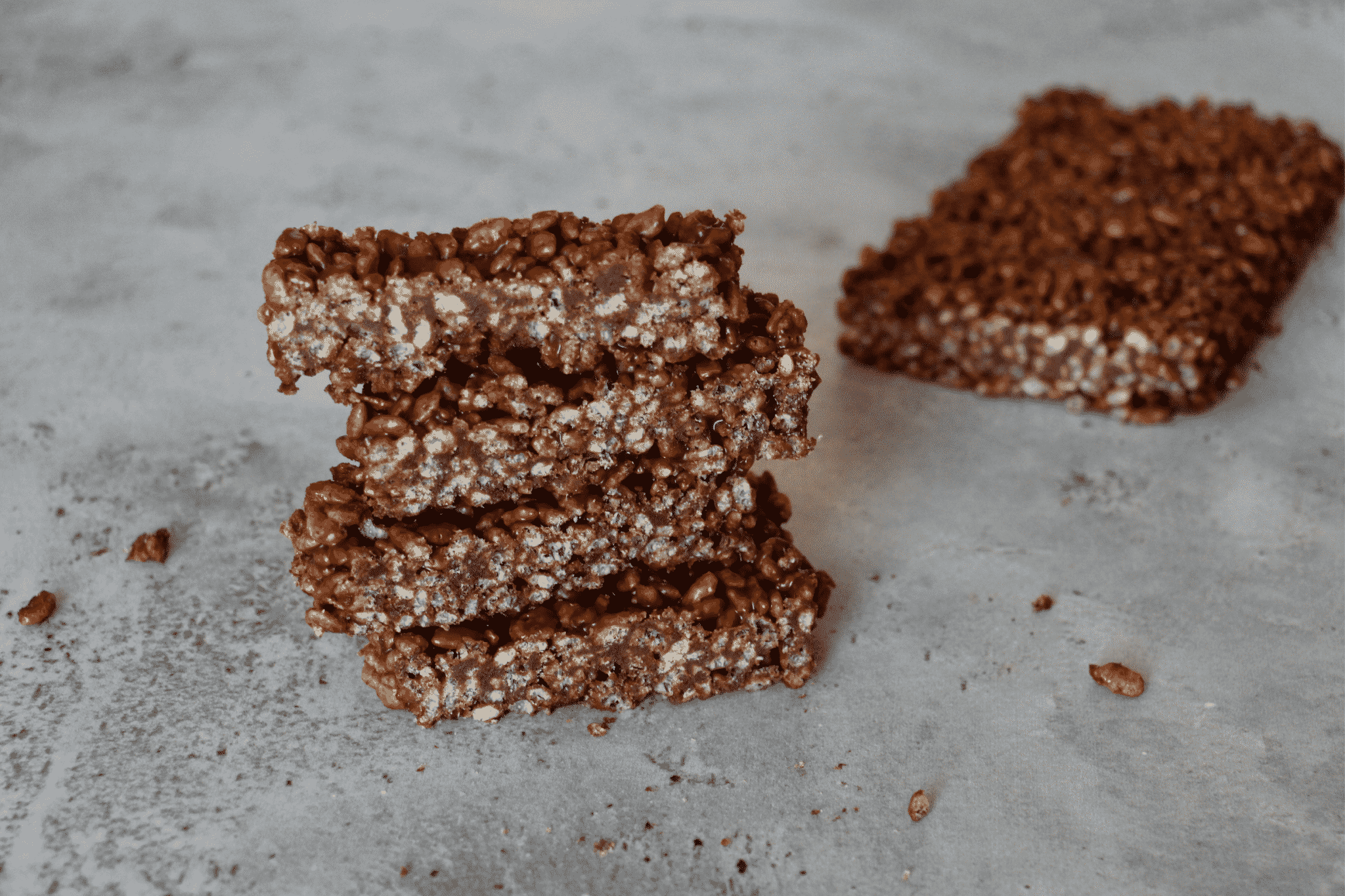 Print Recipe
Ingredients
3 cups puffed rice (720 ml)
1/3 cup avocado or coconut oil (80 ml)
1/3 cup maple syrup (80 ml)
100 g chocolate
2 pinches of flower salt
Instructions
1
Melt gently the chocolate (you can use a double boiler).
2
Mix the oil and maple syrup in your bowl.
3
Add the melted chocolate, mix well. Add the flower salt.
4
Pour the puffed rice in 3 times, mix well each time.
5
Pour in your pastry ring and set aside in your fridge for at least 30 to 45 minutes.