There is often a debate in France about the gratin dauphinois. Yes, we have serious issues here from time to time! But I'm not afraid, I can face the fearless, I can face those who will disagree with my recipe, though it is the original one. And you wanna know why? Just because this gratin dauphinois is soooo good, that everybody will just shut up and enjoy!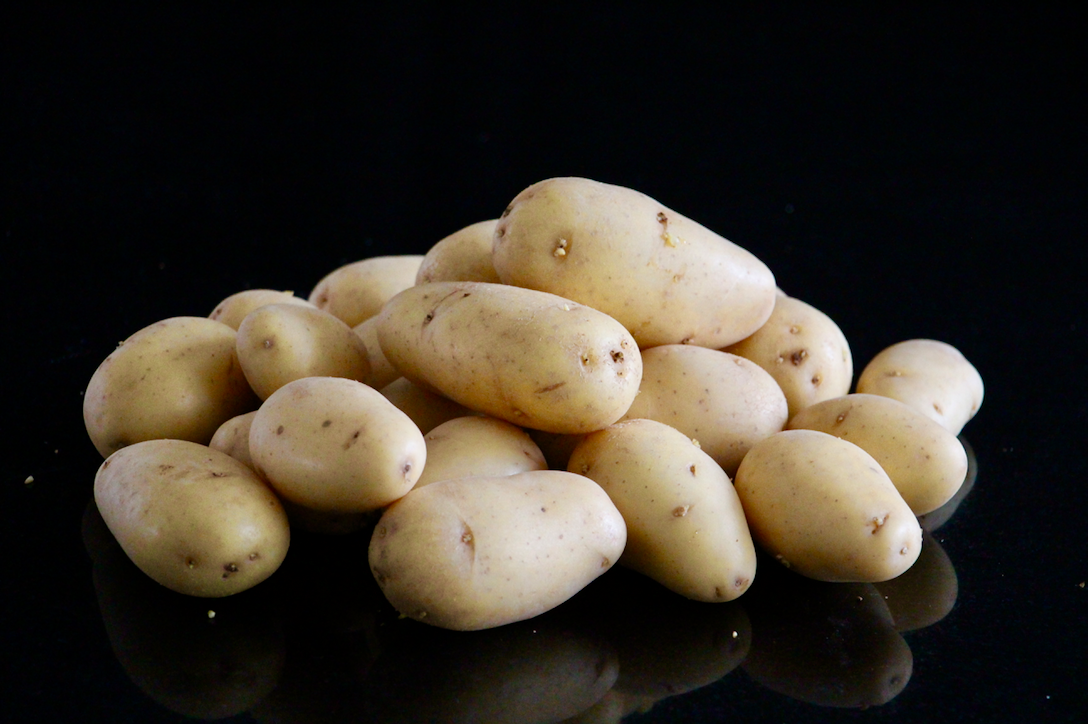 And the most amazing point here (get ready to read something unbelievable), the recipe only requires 2 ingredients!!! Plus seasoning. That's all. End of discussion.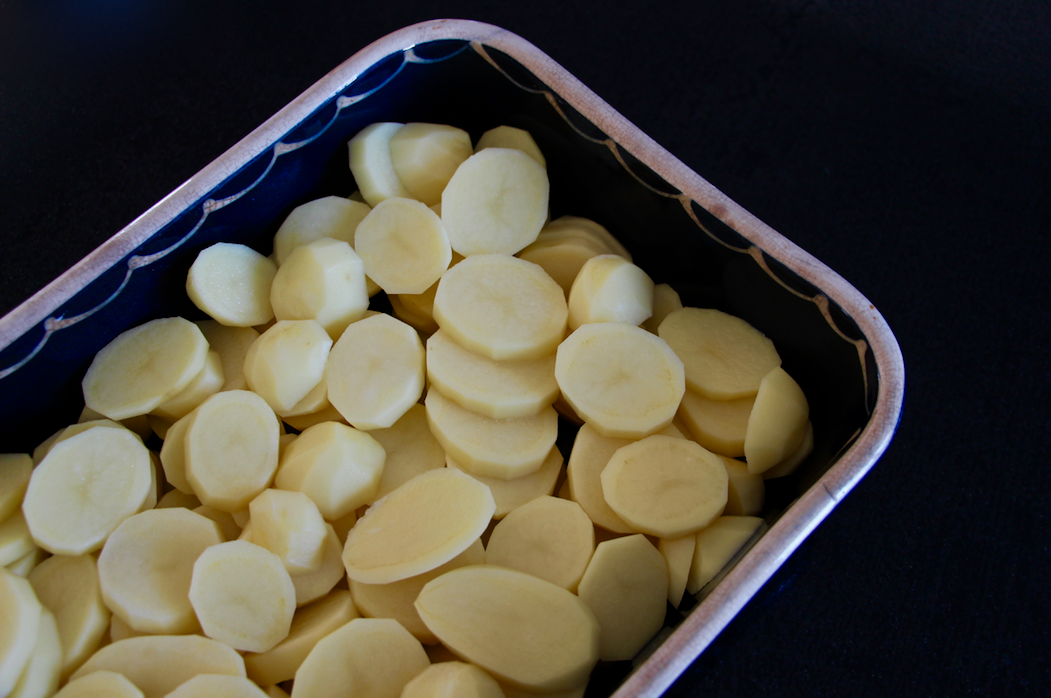 The gratin dauphinois is made with potatoes and cream! And if you want to add butter in your plate, why not but the cream will bring enough fat. You want to add milk. Okay, I won't argue… You want to add garlic, well now you're starting to play with my nerves, but I respect… Your cooking, your decision… But if you add grated cheese, I shall give my apron back. Enough is enough!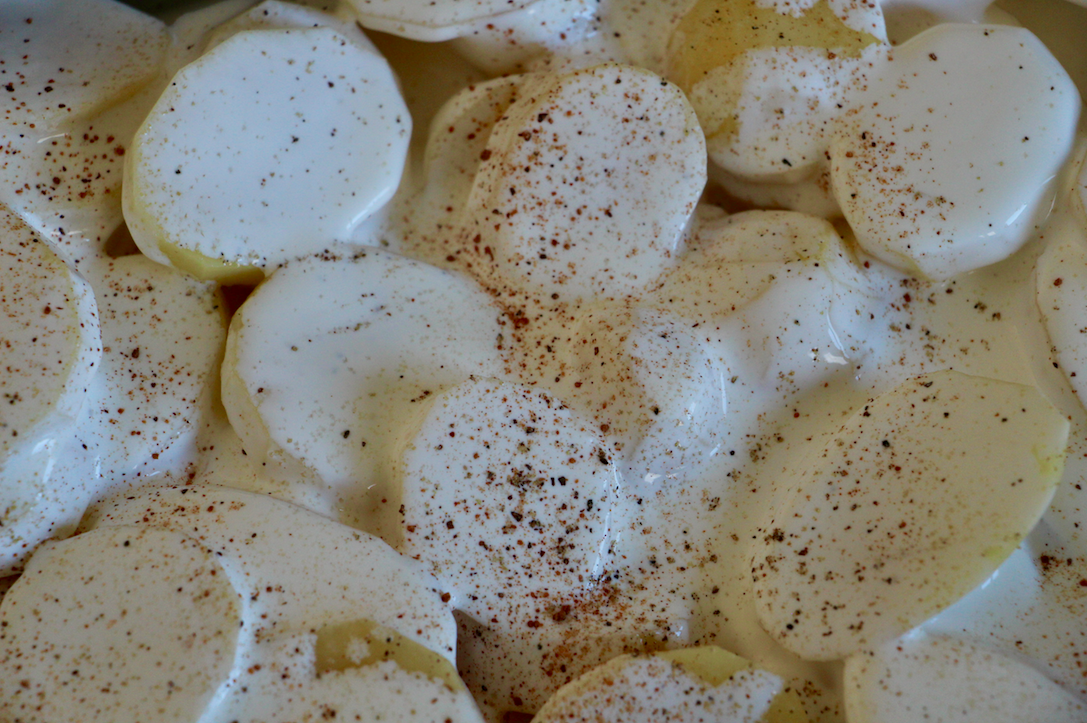 Let's say it again: potatoes and cream!! Potatoes and cream!!
Well, we shouldn't get mad… the recipe, Chef!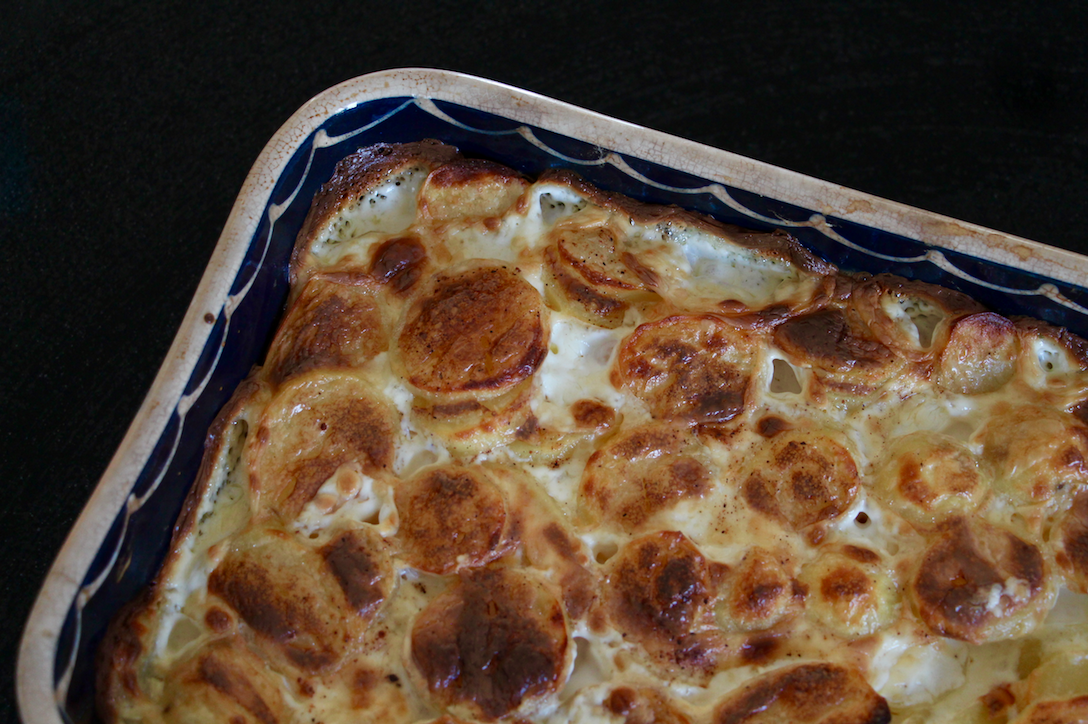 Print Recipe
Ingredients
12 potatoes

50 cl cream

Salt

Pepper

Nutmeg
Instructions
1
Preheat your oven at 200 degrees.
2
Peel and cut the potatoes in 3 mm thickness slices.
3
Place them in an oven dish.
4
Cover with cream (depending on your oven dish you might have to adjust the cream quantity).
5
Add salt, pepper and nutmeg.
6
Cook for 1 hour approximately (check with a knife if your potatoes are well cooked).
Notes
I use a mandoline to get regular slices of potato. Make sure you choose the right potato variety for this dish.