Hello my lovelies ! TGIF !! And you what this means ??? Drinks and happy hour !! It's a first for me, but today I'm going to share a cocktail recipe to share, with moderation of course, with your family, friends or with your better half : the Spritz !
I was not immediatly a fan of this cocktail because the ones I tasted were always too bitter for me. When I had the choice, I would always go for something else. Until an invitation by friends who gave a theme to their party : Italy. Spritz for everyone !! No choice for me this time and bam ! surprise ! I loved it ! No bitterness, a light taste of orange, a colorfull drink that rimes with sunshine and happiness. It was the begginning ….
Since then … well you got that part !! 🙂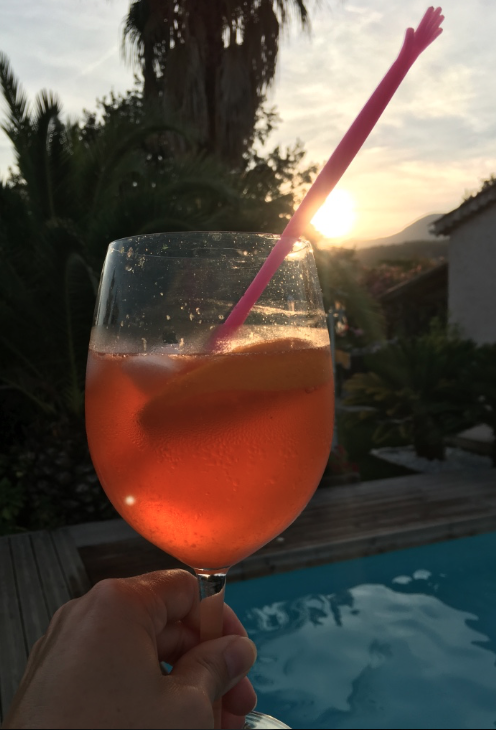 Several recipes can be found, but I chose the one with Aperol (sweeter), you can also prepare it with Campari (much more bitter according to me). Don't forget Prosecco that will also contribute to the special taste of Spritz. This sparkling Italian wine can be easily found at the supermarket or at your usual wine shop.
I always need to eat a little when I drink, you can find a few ideas here.
Don't forget … Drink with moderation …
No more talking now, cheers my lovelies !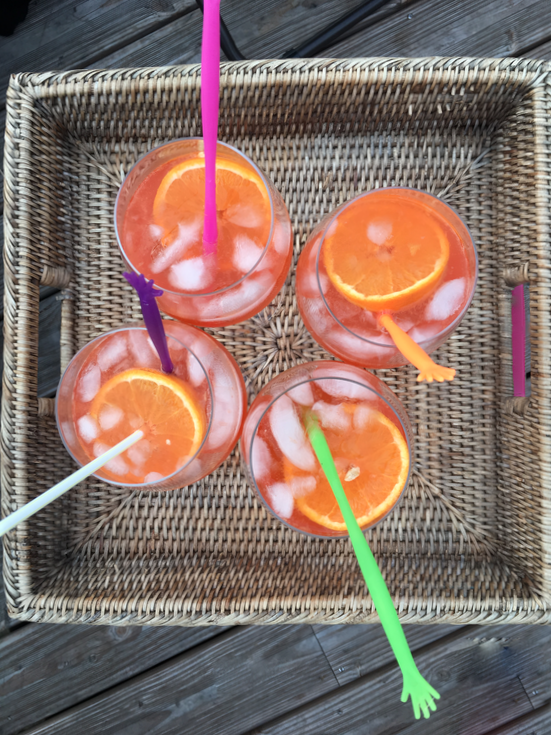 Print Recipe
Ingredients
3 parts Prosecco

2 parts Aperol

1 dash of sparkling water

1 slice of orange

5 ice cubes
Instructions
1
Take a large glass and put the ice cubes in it.
2
Add the Prosecco, then the Aperol.
3
Add a dash of sparkling water.
4
Finalize with a slice of orange.
Notes
This way of preparing your cocktail prevents the Aperol to stick to the bottom of your glass.
Enregistrer
Enregistrer
Enregistrer
Enregistrer
Enregistrer
Enregistrer