Who wants a yummy milk chocolate and passion fruit mousse?? You do of course!!
Hopefully, this is where I'm useful. 😉
Let's see the recipe, Chef!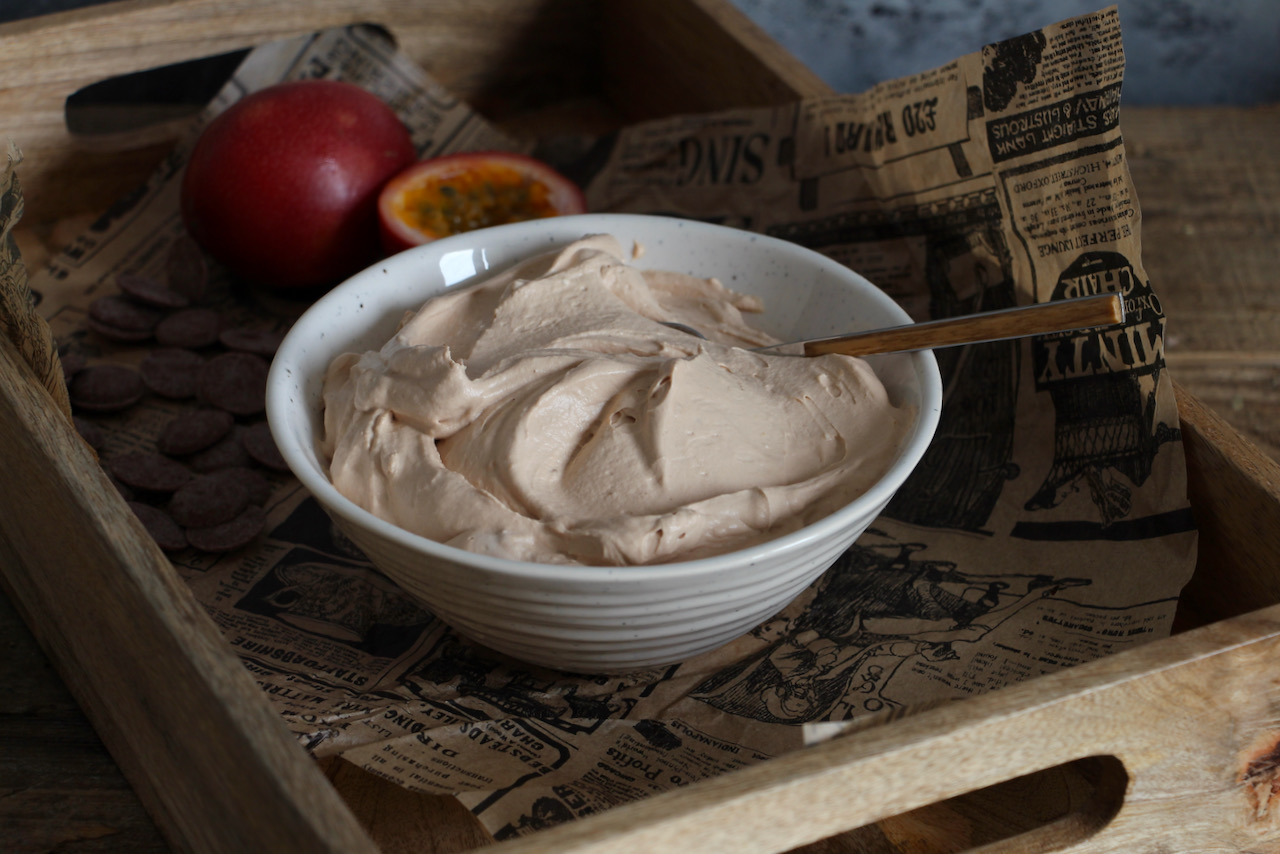 Print Recipe
Milk Chocolate and Passion Fruit Mousse
Ingredients
3 passion fruits

1 egg

25 g brown sugar

150 g milk chocolat

250 g liquid cream 30% fat

125 g mascarpone
Instructions
1
Cut the passion fruits in half. Remove the pulp.
3
Pour the juice, the egg and brown sugar in a double boiler.
4
Leave in the double boiler for 5 minutes while whisking.
5
Melt the milk chocolate and add it to the batter.
7
When it's cooled down, whisk the cream into chantilly.
8
When the cream starts thickening, add the mascarpone and keep whisking until firm.
9
Add gently the chantilly to the chocolate batter with a spatula.
10
Set aside in your fridge until serving.