Hello my lovelies!
I will introduce today a new basic French pastry recipe: the almond and chocolate shortcrust pastry.
Something that will change from the usual pastries you use for tarts!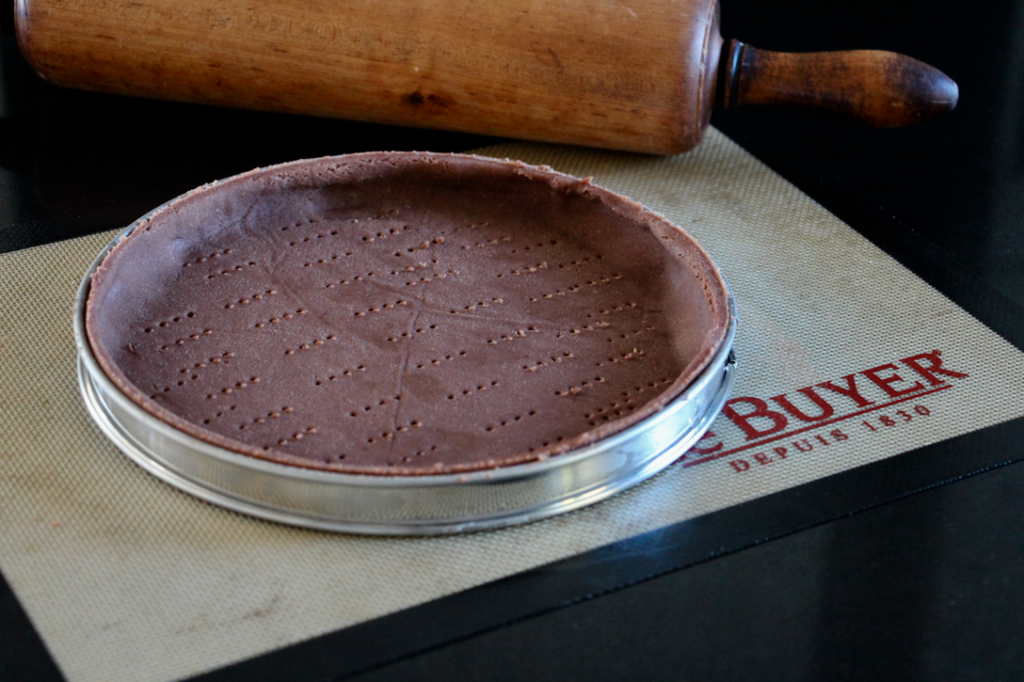 First you will love it because of its look . We are getting into Fall season and the fruits aren't so colorfull as they can be in summertime . So it can be fun to make a visual contrast between the pastry and the topping.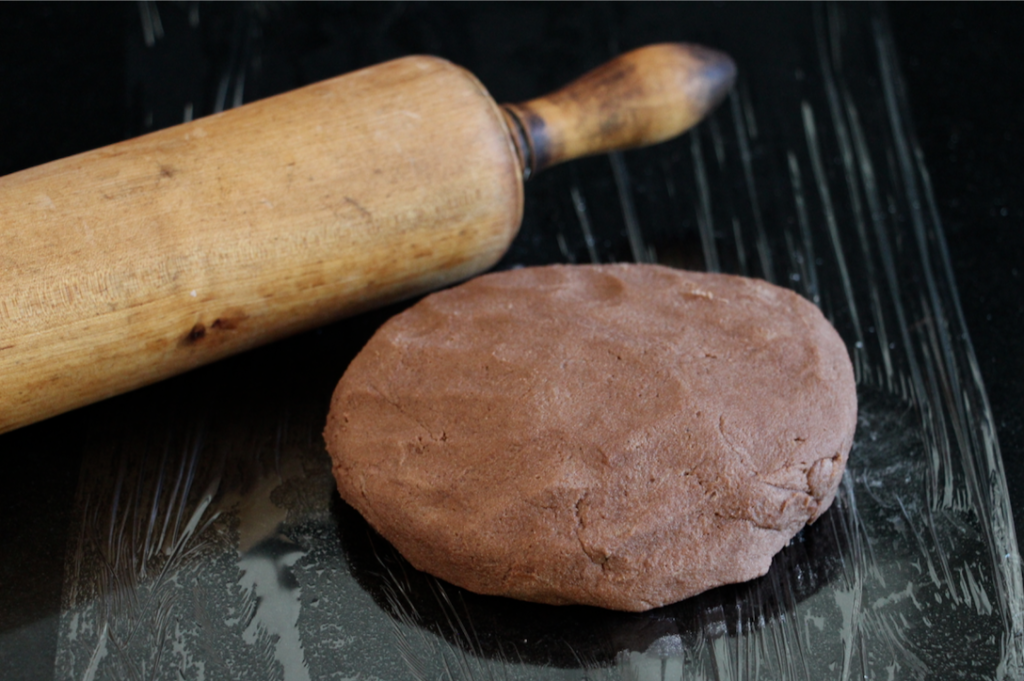 Besides, the cocoa powder and almond powder give a subtle taste that will be even better in combination with apples or pears for instance.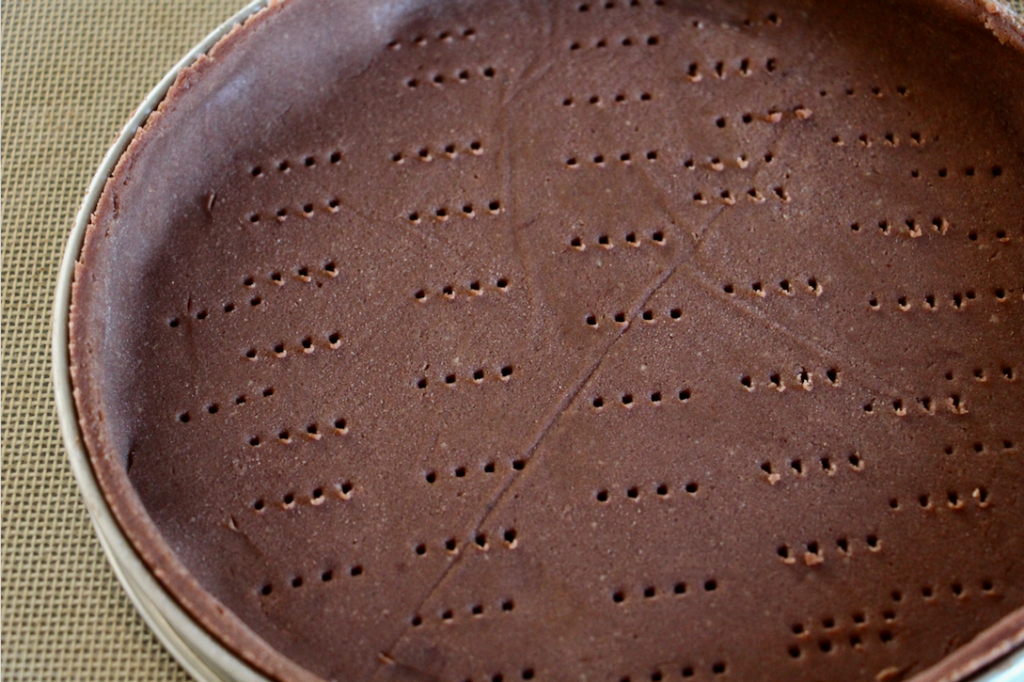 That being said, in Spring or Summer, garnish your pastry with a firm mascarpone chantilly cream and add red fruits on top. You will get a goodlooking and delicious dessert!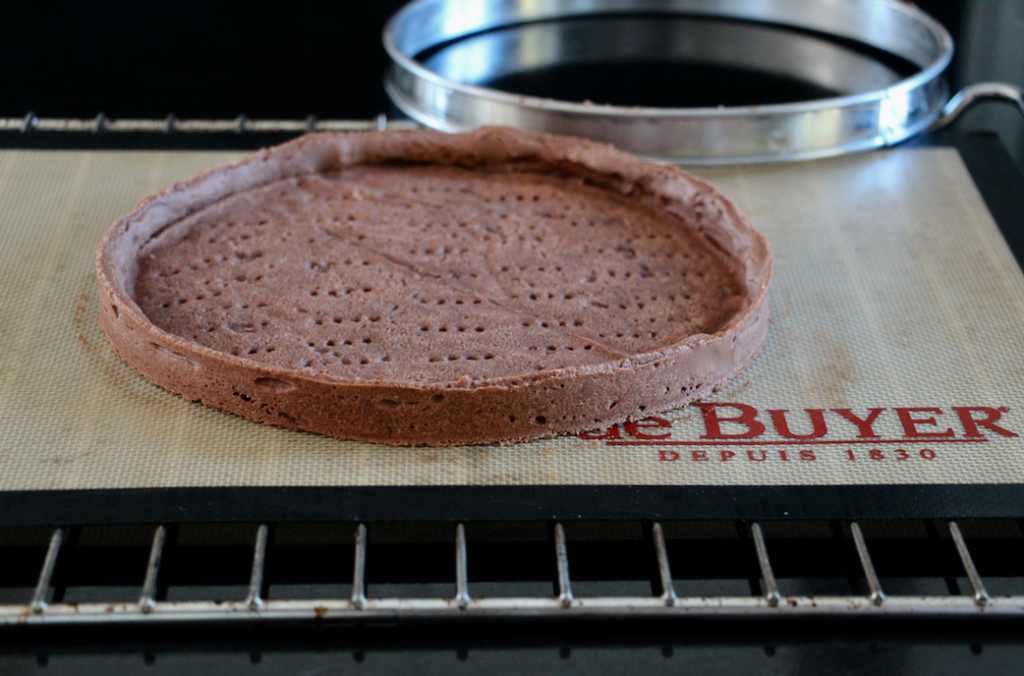 You get it, this almond and chocolate shortcrust pastry will be perfect when cooked seperately from its topping or cooked with any topping just like any other pastry such as the regular shortcrust pastry or shortbread pastry.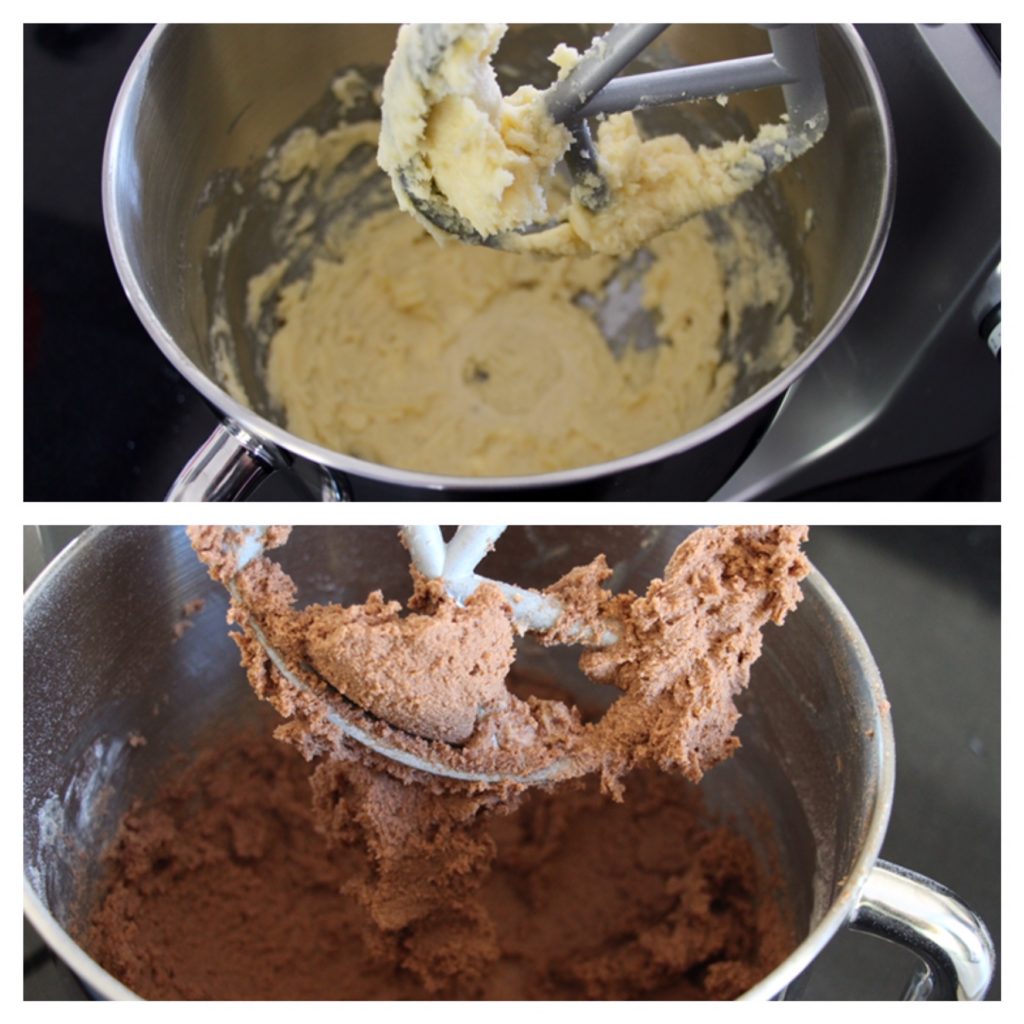 The utensils:
My kMix by Kenwood or my Thermomix (or even a large bowl with a spatula)
My pastry ring by De Buyer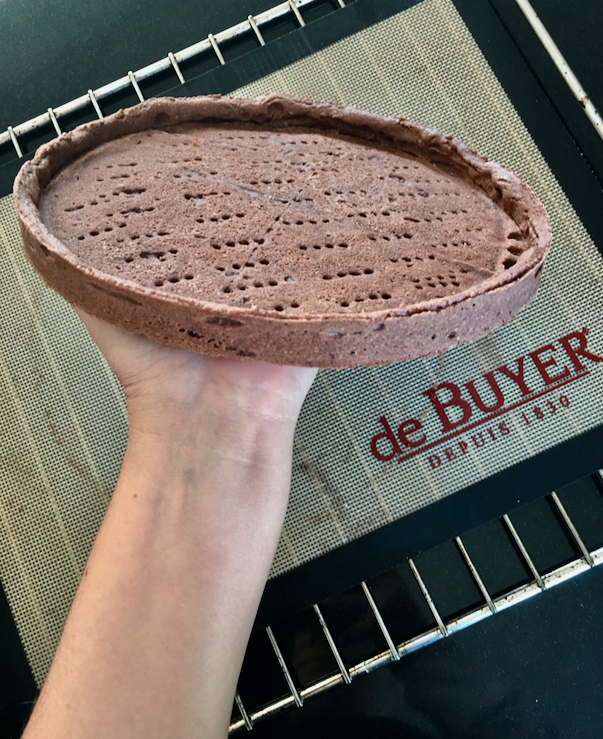 No need to add more detail…
The recipe, Chef!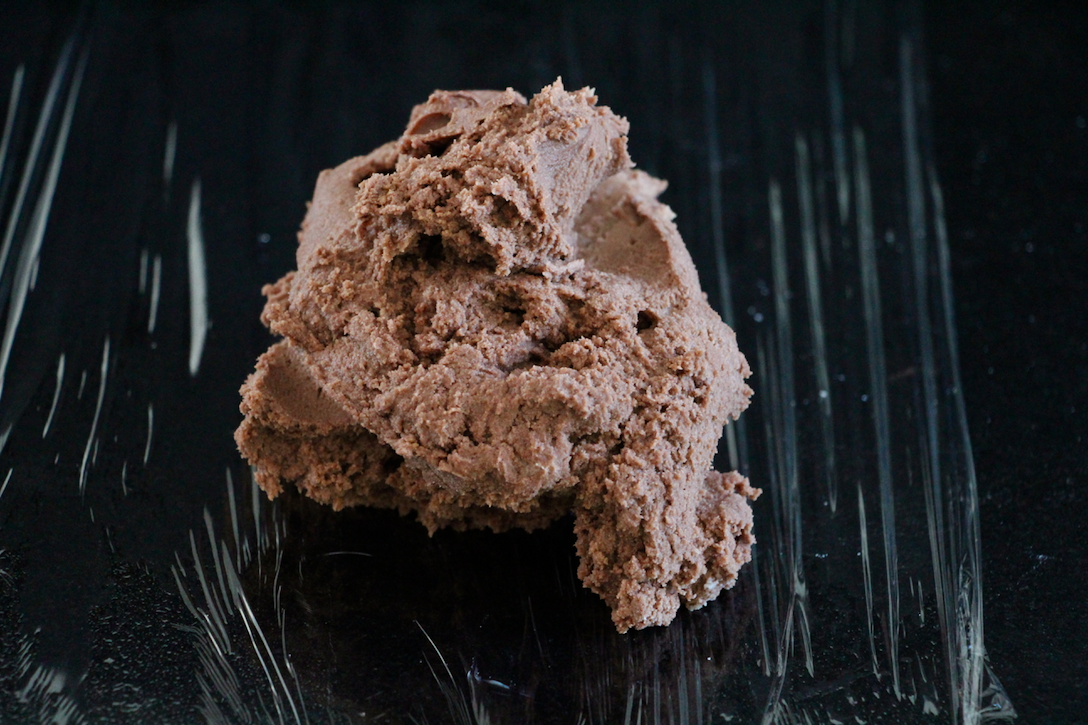 Print Recipe
Almond and Chocolate Shortcrust Pastry
Ingredients
90 g icing sugar
30 almond powder
225 g flour
1 egg
1 pinch of salt
150 g butter at room temperature
1 pinch of vanilla powder
15 g cocoa (1 large tablespoon)
Instructions
1
Place the icing sugar, almond powder, pinch of salt and vanilla, the soft butter in you food processor. Mix until you get an homogeneous mixture.
3
Sift the flour and cocoa and mix some more.
4
Place your pastry in a cling film and set aside in your fridge for at least 2 hours.
5
For the baking (without additional topping), spread the pastry with a 2 mm thickness.
6
Place the pastry in your mold, make fork marks. Cover with baking paper and place ceramic balls.
7
Bake 17 minutes at 170 degrees.