For those who know me pretty well now or those who follow on social networks (Instagram, Facebook, Pinterest … yes ! I'm on Pinterest too now !!), you do know that I love the brand De Buyer. And I follow what they do carefully …
A few weeks ago, I found a video showing how to dispose a shortcrust pastry in a mold.
My recipe is good but I often have issues of structure, putting the pastry in the mold is often a nightmare. So I contacted them for advice and they were kind enough to send me their own recipe. So thank you De Buyer, I can now share it with you guys !
Besides, the huge advantage is that you can easily make it with your traditional food processor like Kitchen Aid or kMix (that's the one I have) or simply with your own hands !
This pastry has a delicious butter taste (I'm not going to lie, there is quite a nice amount of it …) and give a crunchy structure to any tart whether it is sweet or savory. Do try it, it really makes a huge difference.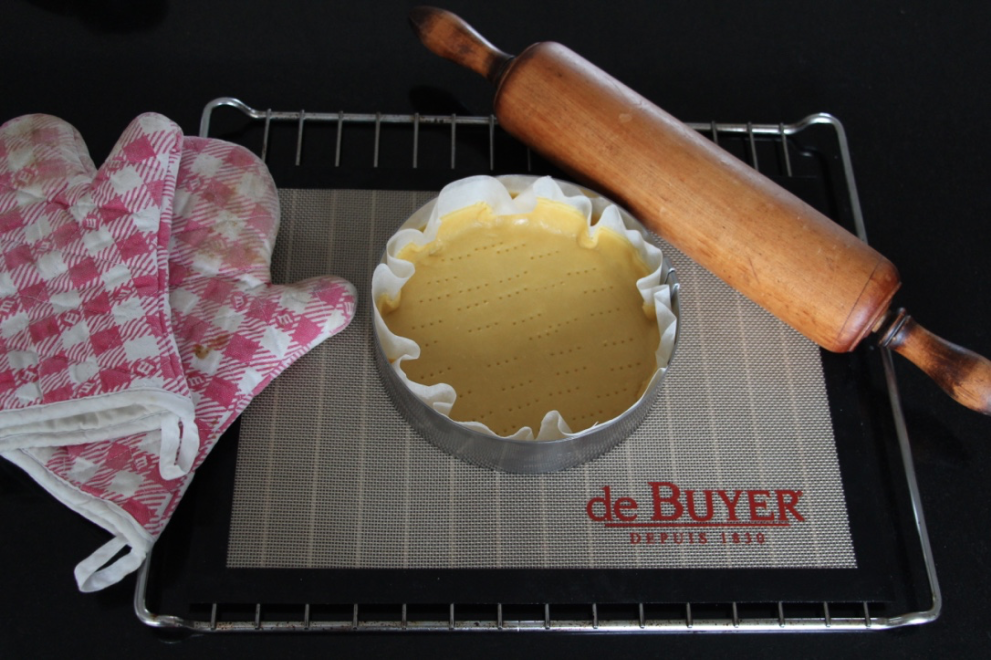 Plus, it is prepared in 3 seconds … It's not as if you were making a puff pastry … I admit, I'm always tired even before starting to make puff pastries !! I'm too impatient maybe …
The ingredient quantities enable you to have 2 to 3 pastries and you can easily freeze the remaining ones …
So it is tart or quiche season, let's make shortcrust pastry !!
Chef ! The recipe please ! !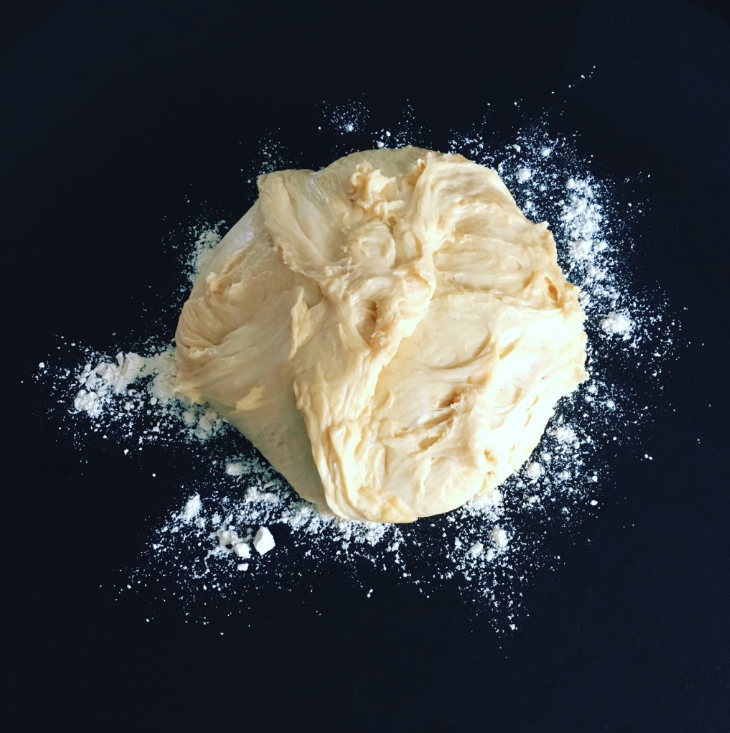 Print Recipe
Ingredients
500 g flour

380 g butter at room temperature

1 egg yolk

32 g sugar

4 g salt (1 generous teaspoon)

100 g milk
Instructions
1
Mix the flour, salt, sugar and soft butter until you get a sandy structure.
3
Finish with adding the milk.
4
Use immediatly or spread between 2 baking paper sheets and keep in your fridge.
Notes
I often add 50 g flour at the end, depending on the pastry consistency. If you want a savory pastry, just skip the sugar.
Enregistrer
Enregistrer
Enregistrer
Enregistrer
Enregistrer
Enregistrer
Enregistrer