Hello my lovelies !
This weekend we had a great barbecue with friends. And when you say barbecue, you also say salad. I already introduced my yummy Alsatian potato salad and my cucumber salad. Today, let's change a little bit the subject and go for spices and super healthy: my zesty quinoa salad.
An amazing mix of flavors with no guilt !!
I found my inspiration on Allrecipes website, it's the perfect match for your grilled meat or fish. It's great for a nice lunch in the shade of a parasol !! This salad is super light and tasty. The only fat comes from the olive oil and it's couterbalanced by the lime. Chopped onions and fresh coriander will bring the final touch to this meal for your greatest pleasure !!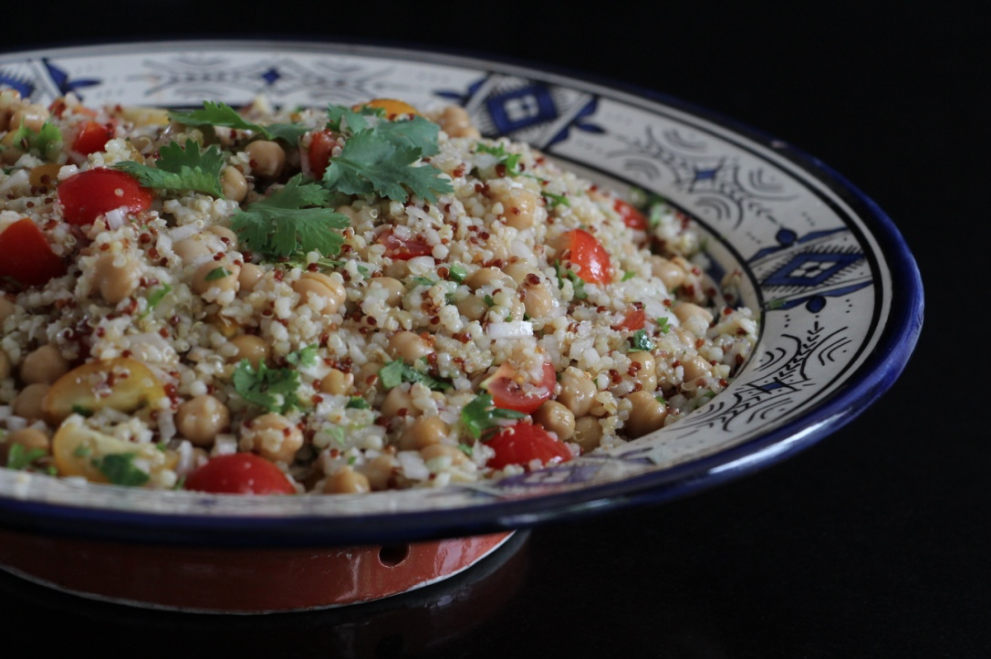 Try it, it's just simple and fantastic !!
Shall we ?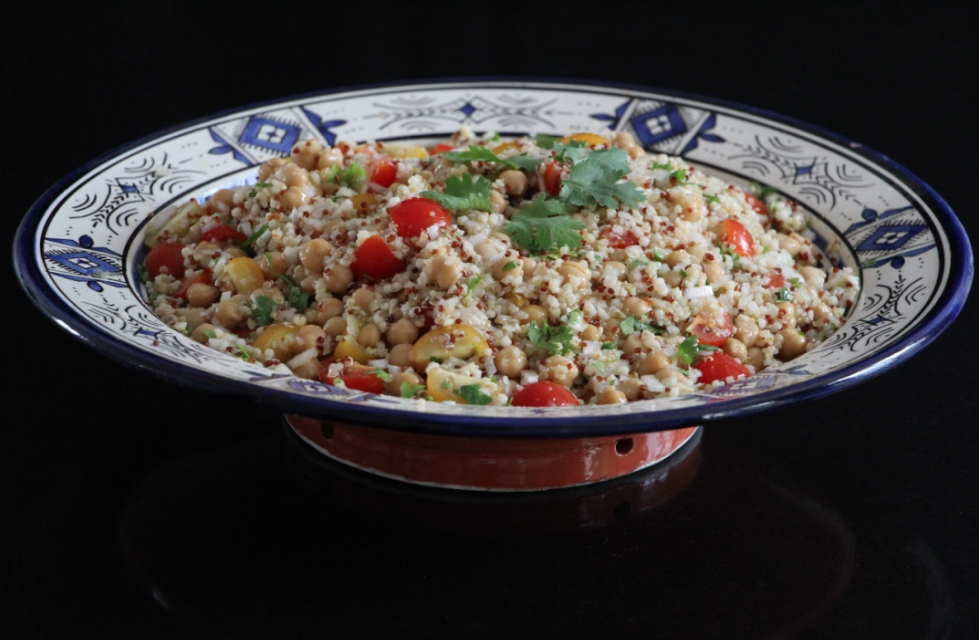 Print Recipe
Ingredients
200 g quinoa
1/4 cup extra-virgin olive oil
Juice of 2 limes (2 tbsp)
2 tsp ground cumin
1 tsp salt
1/2 tsp red pepper flakes (or more)
1/4 tsp "Piment d'Espelette"
20 cherry tomatoes (I take both yellow and red ones)
400g can chickpeas
5 green onions, finely chopped
1/4 cup chopped fresh coriander
salt and pepper
Instructions
1
Cook the quinoa in a large volume of salted boiling water.
2
Combine quinoa, tomatoes, chick peas and green onions together in a bowl.
3
Whisk the olive oil, lime juice, cumin, 1 tsp salt, red pepper flakes and "Piment d'Espelette".
4
Add it in your salad bowl.
6
Season with salt and pepper if necessary.
Notes
Spice is always a tricky matter. Tastes vary a lot. It's up to you to adjust according to your own tastes. For those who are not quinoa fans, you can take bulgur wheat instead, even though I think that quinoa really adds something to this dish ! Another idea : replace the chick peas by red beans.
Enregistrer
Enregistrer
Enregistrer
Enregistrer