Hello food lovers!!
Today I'm glad to share with you a simple recipe that I brought back from my trip to Bali: chicken satays with peanuts sauce, balinese style.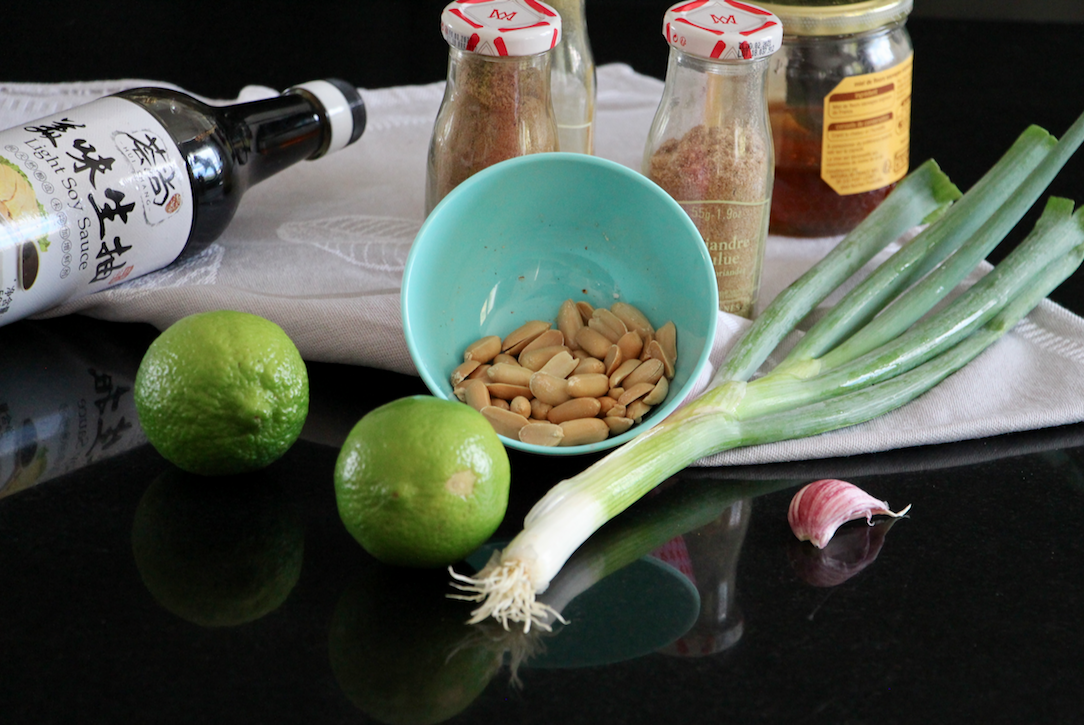 You will find those satays in several Asian countries: Thailand, Vietnam, Cambodia… You can also have them with beef if you like it better.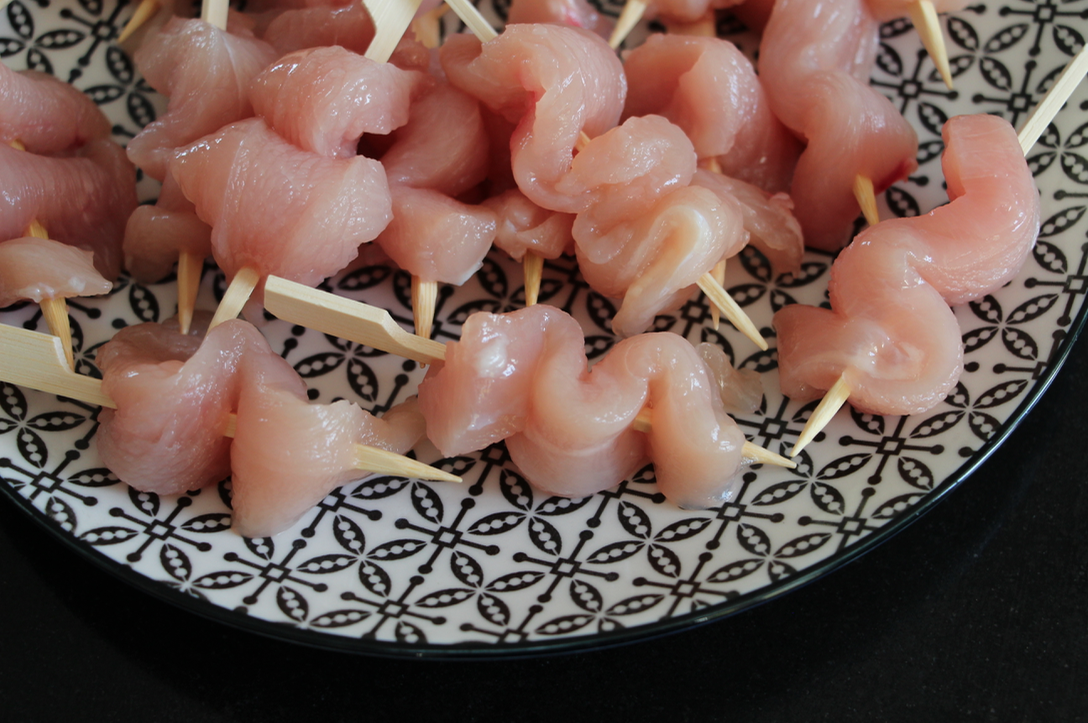 To make this recipe, the best cooking way is to use your barbecue. I didn't take that option (it's my husband's job to deal with the barbecue, he wasn't there, and I feel much more at ease with my regular cooking hob!!) and it was still delicious.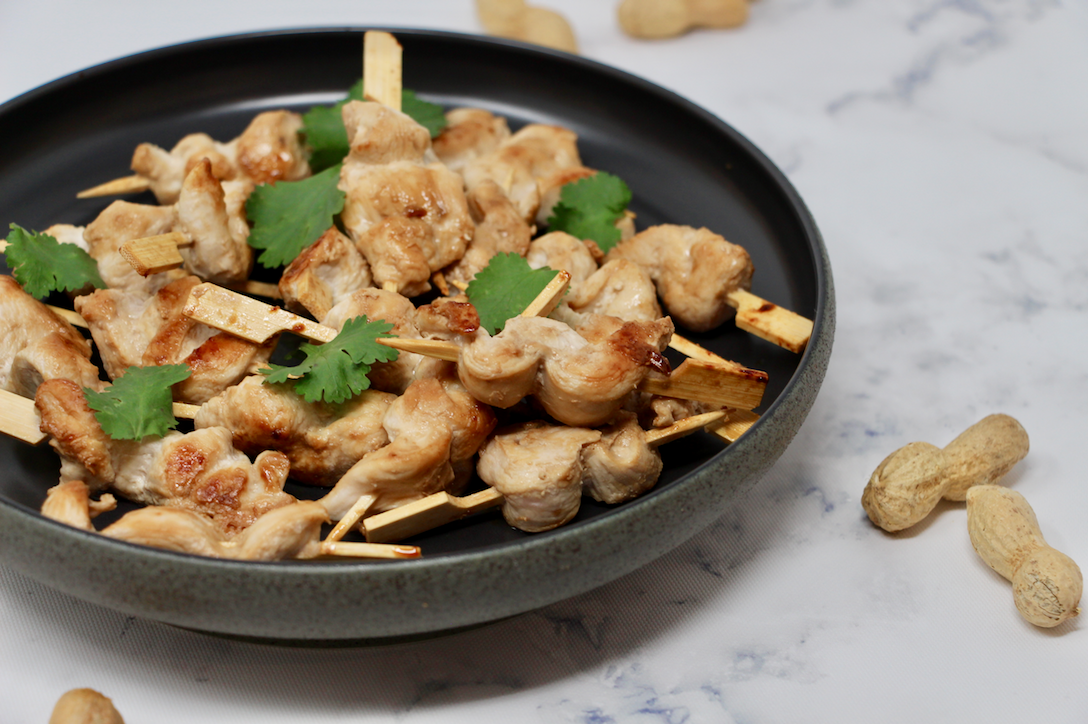 You can easily understand that the key point of the recipe is the quality of the ingredients, and especially of the chicken itself. Make sure to buy good meat.
As far as spices are concerned, I took the ones from Albert Ménès.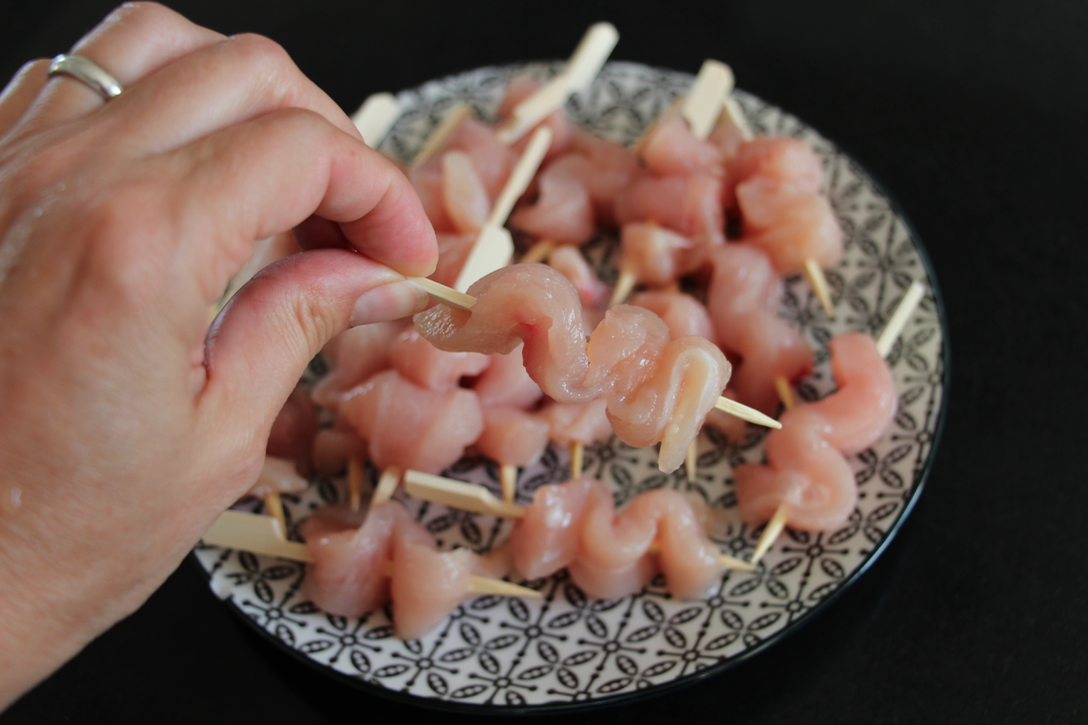 Those satays are really good for a nice starter with the peanut sauce or for a nice lunch or dinner, served with basmati rice in that case.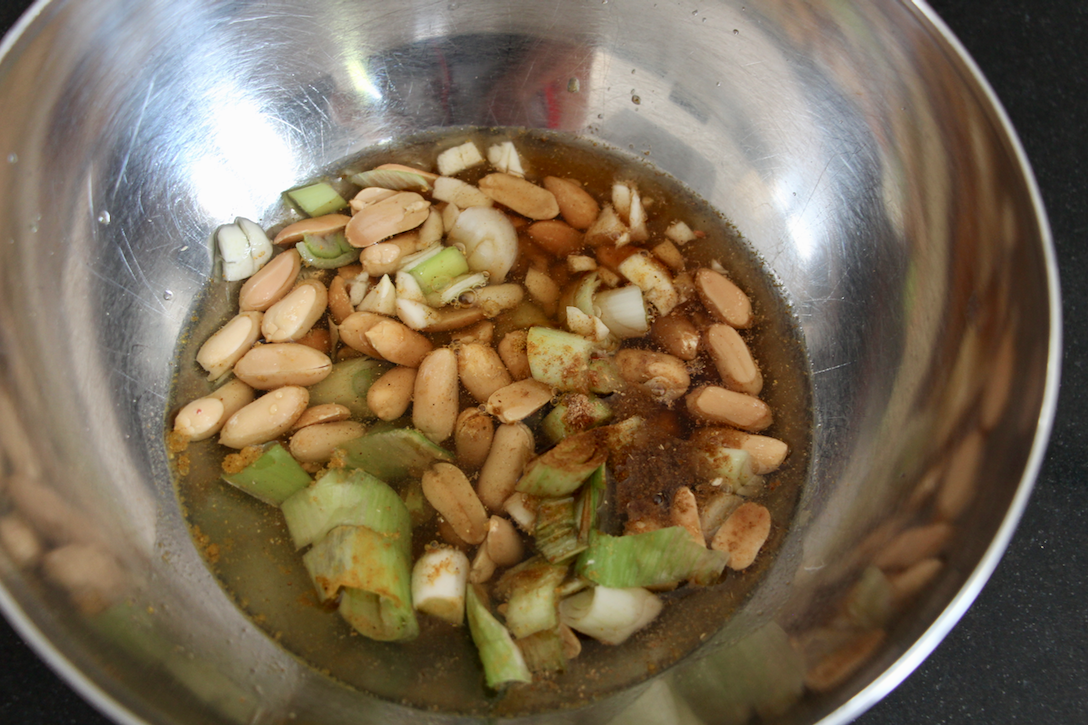 The utensils:
My Santoku knife (you need it sharp for the chicken fillets)
My hand mixer by Kenwood (to blend the peanuts)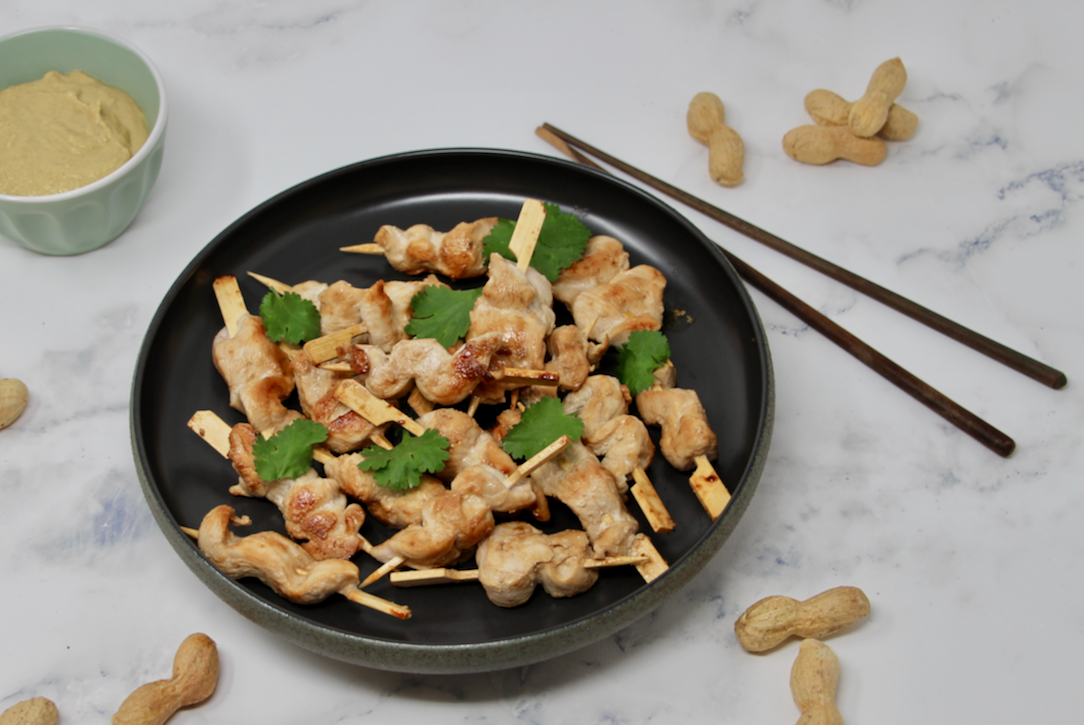 Are you ready to fly to Bali??
The recipe, Chef!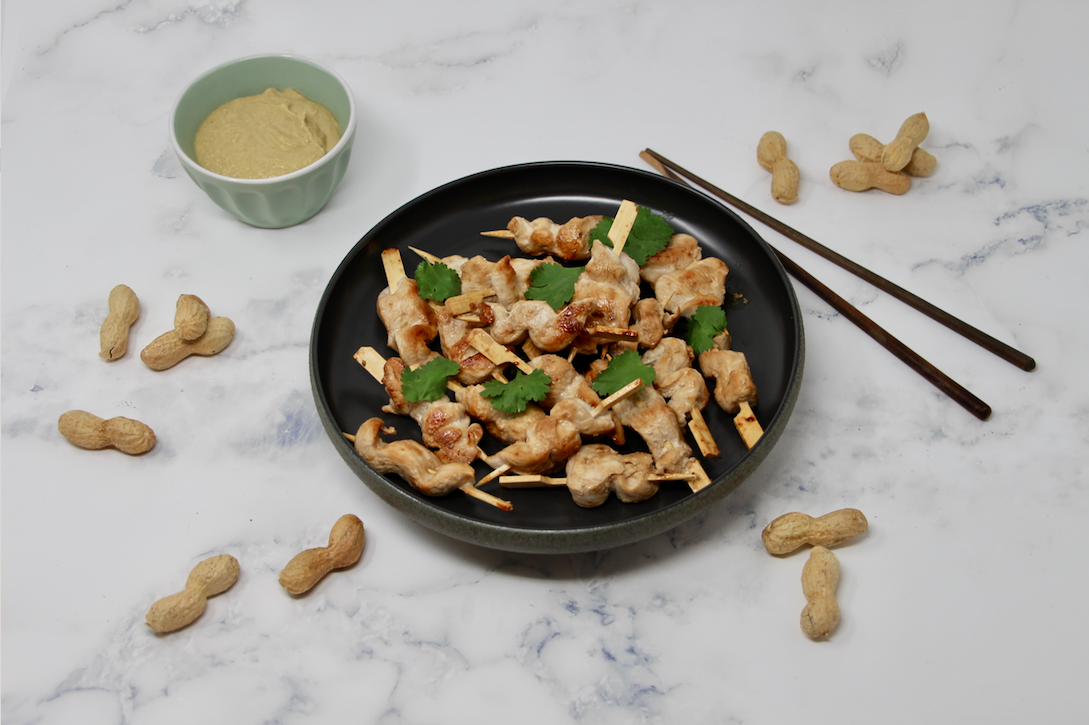 Print Recipe
Ingredients
4 chicken fillets

2 tablespoons of Light Soy Sauce

2 teaspoons of lime juice

2 teaspoons of sesame oil

50 g roasted unsalted peanuts

1 scallion

1 garlic clove

1/2 teaspoon curry powder

1/2 teaspoon ground cumin

1/4 teaspoon ground coriander

1/2 tablespoon honey

1 tablespoon Light Soy Sauce

120 g water
Instructions
1
Cut each chicken fillet into 8 long thin strips.
2
Thread onto skewers in a weaving way.
3
Mix the 2 tablespoons of Light Soy Sauce, the 2 teaspoons of lime juice and the 2 teaspoons of sesame oil. Srt this juice aside.
4
In a bowl, put the peanuts, the chopped scallion and garlic clove, the curry powder, ground cumin, ground coriander, honey, the tablespoon of Light Soy Sauce and the water. Mix with your hand mixer until smooth.
5
Pour this mixture in a sauce pan and cook 3 to 4 minutes at medium heat, your sauce should thicken. Set aside.
6
Heat a frying pan, place the skewers and brush them with the combined soy sauce, lime juice and sesame oil (use all the juice). Cook approximately 3 minutes on each side.
7
Serve immediately with the warm peanut sauce.
Notes
For a meal, those quantities will be perfect for 4 people.