Hello food lovers! Here is today a recipe that you are going to love, in summer or in winter…
My red pepper, cream cheese and savory crumble jars!!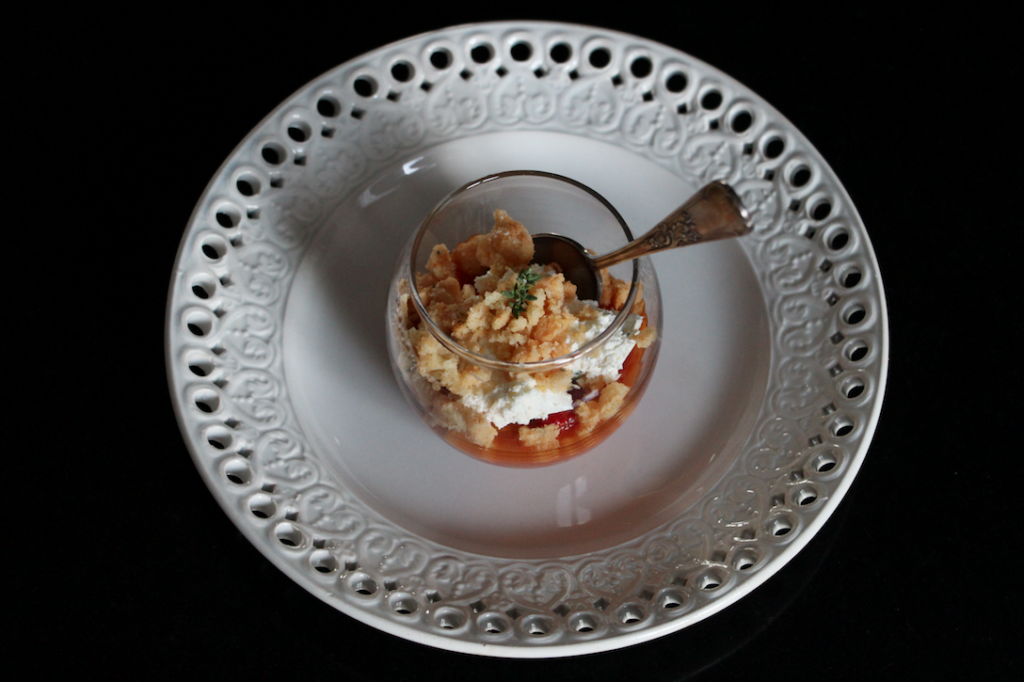 The recipe is quite easy to make, you just need a little time ahead of you. You will prepare a mechouia salad which will have to cool down (I recommend to make it in advance, you can keep it a few days in your fridge) and that takes time…
This said, the rest of it is really simple!! You're are going to fall for it, that's for sure!!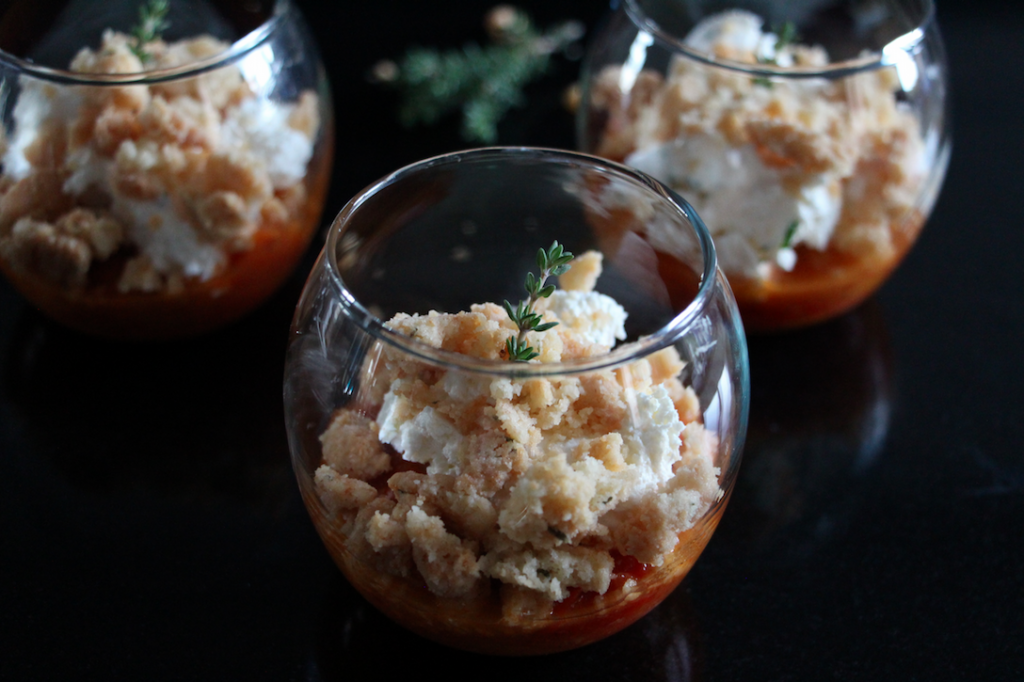 Those jars can be served  as an appetizer or as a starter (in this case, I increase a little bit the quantities and add a nice slice of bread…).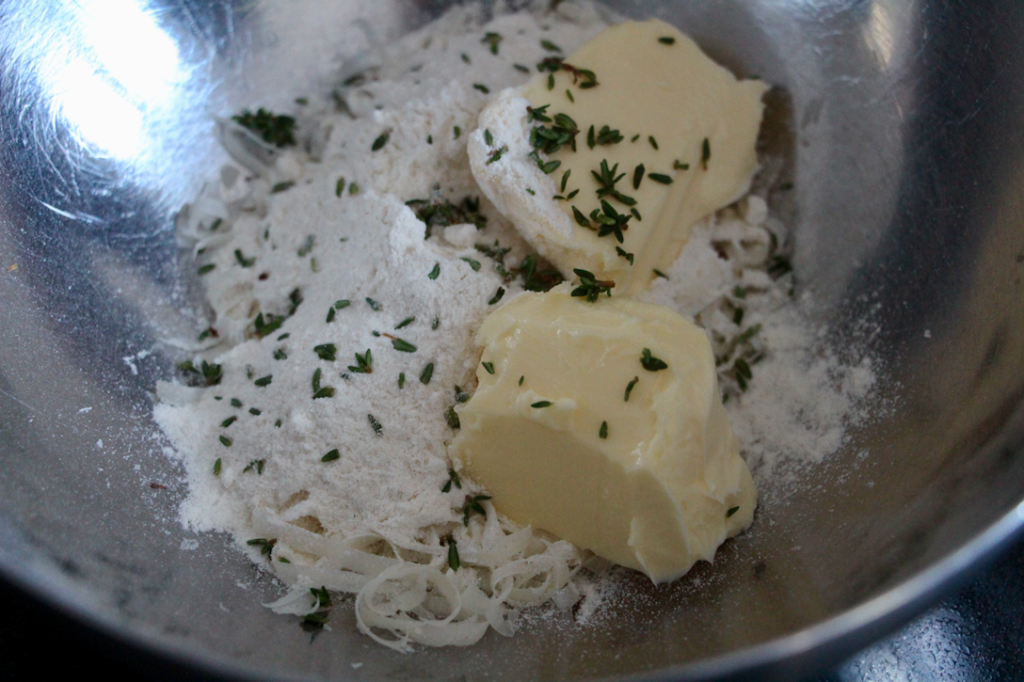 And it's so amazingly fresh and good!! The thyme crumble brings a tasty and crunchy feeling, and you know how the red pepper / cream cheese combo works…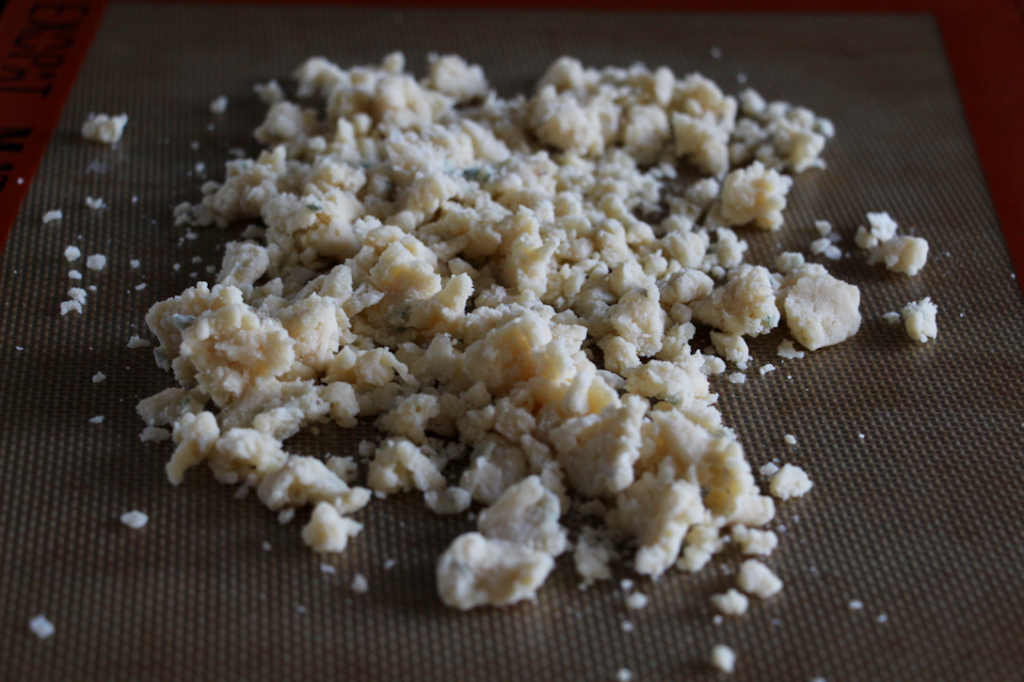 The utensils:
A good iron cast casserole (Staub as far as I'm concerned)
A baking mat Silpat or De Buyer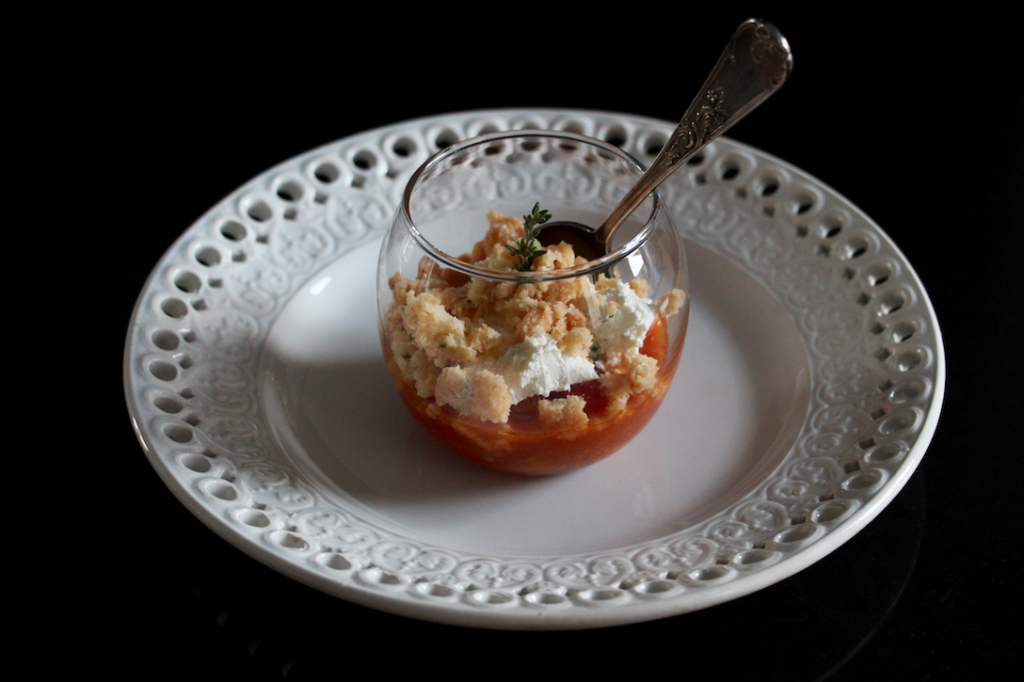 Let's do this!
The recipe, Chef!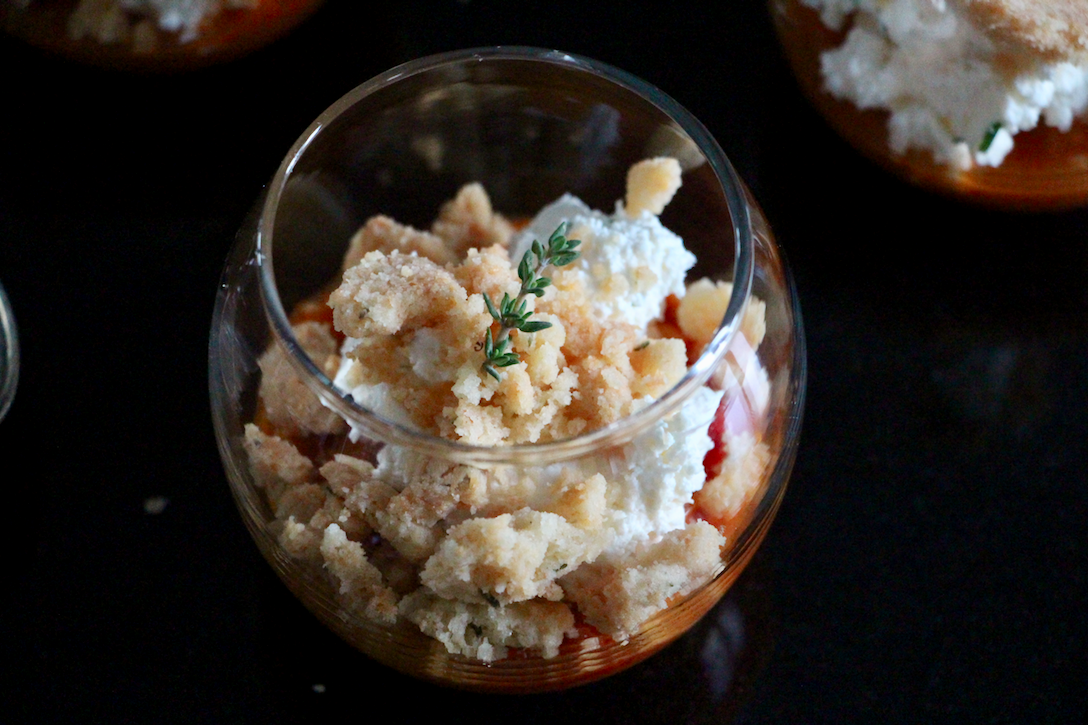 Print Recipe
Red Pepper, Cream Cheese and savory Crumble Jars
Ingredients
20 g grated parmiggiano cheese

50 g flour

40 g soft butter

Thyme

1 red pepper

1 yellow or orange pepper

2 cloves of garlic

2 medium size tomatoes or 1 tin can of tomato pulp (250 g approx)

3 tablespoons olive oil

1 teaspoon ground cumin

Salt

Pepper

Paprika

Espelette pepper

Ground ginger

150 g cream cheese

6-8 stalks of chive
Instructions
1
Place your red peppers on an oven tray.
2
Set your oven on 220 degrees. Put the tray in the oven.
3
Grill the red peppers on each side until they change color.
4
Once grilled, place them in a freezer bag and close it.
5
Let cool down at room temperature for 30 minutes. This step will help you peel the red peppers very easily.
6
Peel the peppers, remove the seeds and tail.
7
Cut them in cubes. Set aside.
8
Pour the olive oil in an iron cast casserole and add the grated garlic. Heat.
9
Add the tomatoes or the tomato pulp and cook with cover 8 to 10 minutes at medium heat.
10
Add the cubes of red/orange/yellow peppers, spices, salt and pepper.
12
Adjust seasoning and let cool down at room temperature for 20 minutes, then set aside in your fridge.
13
Set your oven at 170 degrees.
14
Make a crumble with the parmiggiano cheese, the flour, the soft butter and the thyme leaves.
15
Spread on a baking mat with your fingers.
18
Chop the chive and mix with the cream cheese.
19
Place a large tablespoon of pepper/tomato mix in your jars. Add a tablespoon of cheese and spread the crumble.