Hello my friends!
Looking for the best fruit salad for winter season? You just found it!!
Here is my citrus and ginger salad…
Let's have a look, shall we?
The recipe, Chef !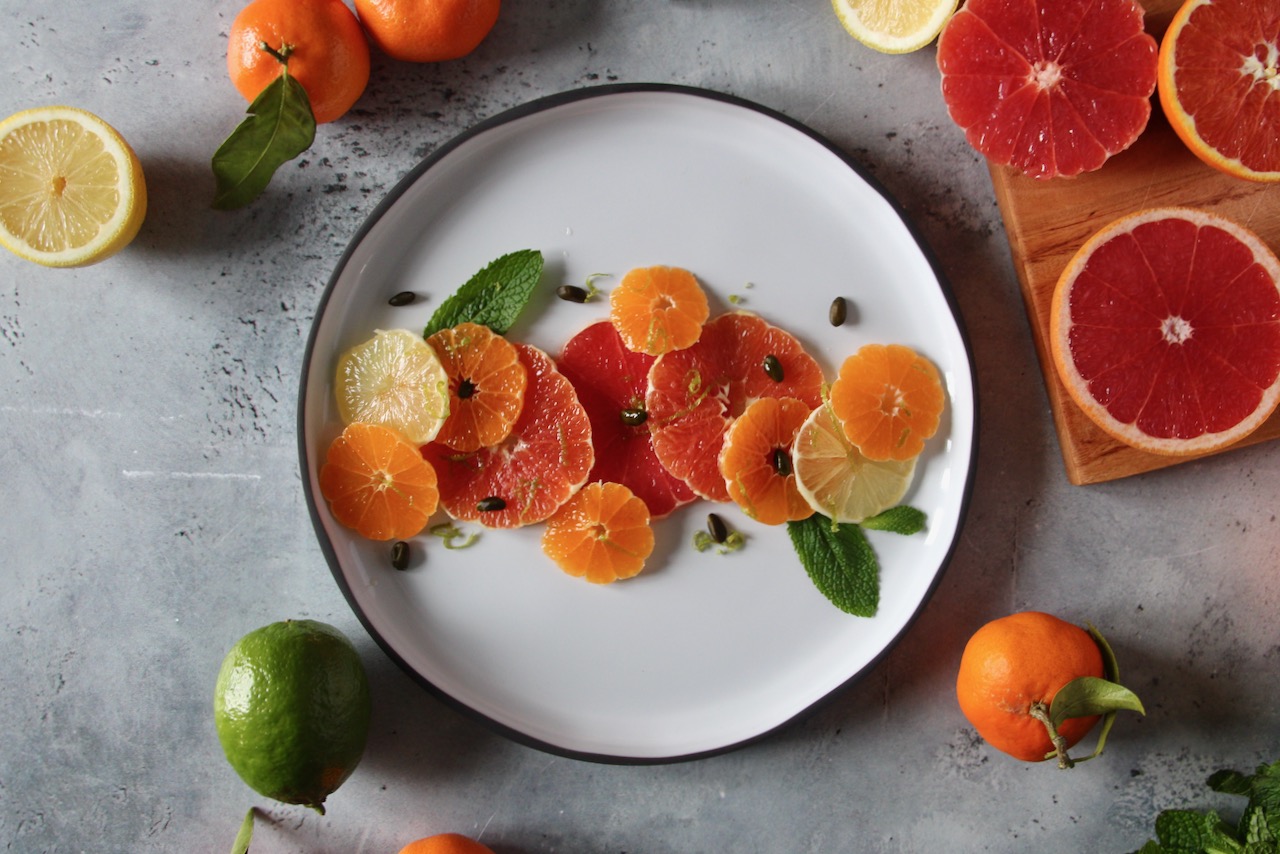 Print Recipe
Ingredients
10 cl water

15 g sugar

1 cm fresh ginger

1 red or pink grapefruit

2 oranges

3 clementines

1 lime zest

A few mint leaves

1 handful pistachios
Instructions
1
Pour the water and sugar in a small sauce pan.
2
Heat until it boils then lower the heat.
3
Peel the ginger and cut thin slices. Add to the sauce pan.
4
Cook for 10 minutes at low heat.
5
Drain to remove the ginger slices and set this syrup aside until cold.
6
Peel the citrus and cut slices.
8
Chop the mint and add to the bowl.
9
Spread the lime zest and pour the syrup.
10
Mix gently and set aside in your fridge.
11
Just before serving, roast the pistachios for 2-3 minutes in a small frying pan.
12
Serve the salad and spread pistachios.