I'm always looking for homebaked snacks for my kids…
I also try to introduce variety and fruits.Today let me introduce a very simple recipe: my apple financiers.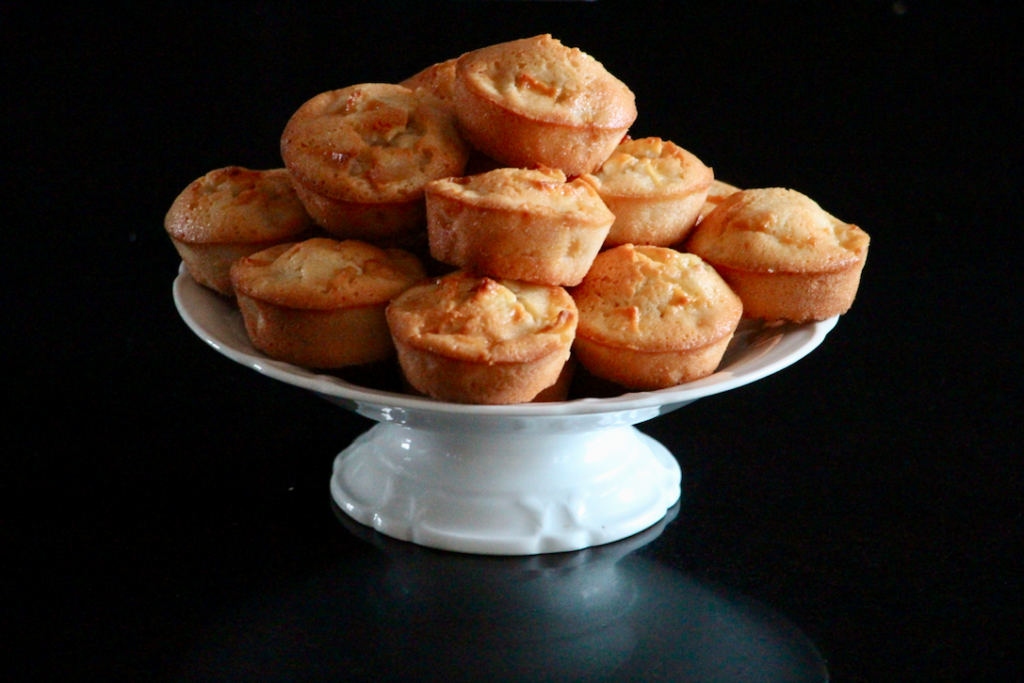 Apple and almond, that's a great combo! Hence the idea of apple financiers. But I already guess what you may have in mind… Pear and almond work too… Yes, you can adapt this recipe with pear, it will be delicious too.
This is the first reason to try this recipe!!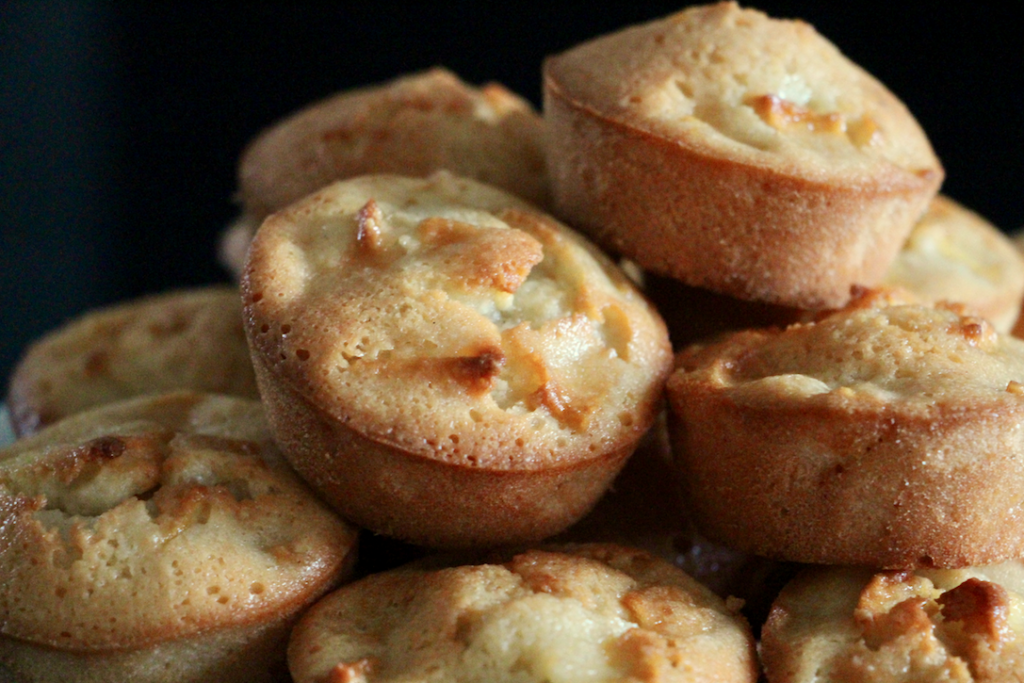 let me give you 3 more: first, apple financiers are yummy, plus apple is a seasonal fruit, and finally this snack just requires a few minutes of baking!
So, for those like me who try to avoid industrial snacks, it's the perfect solution! And kids love them!!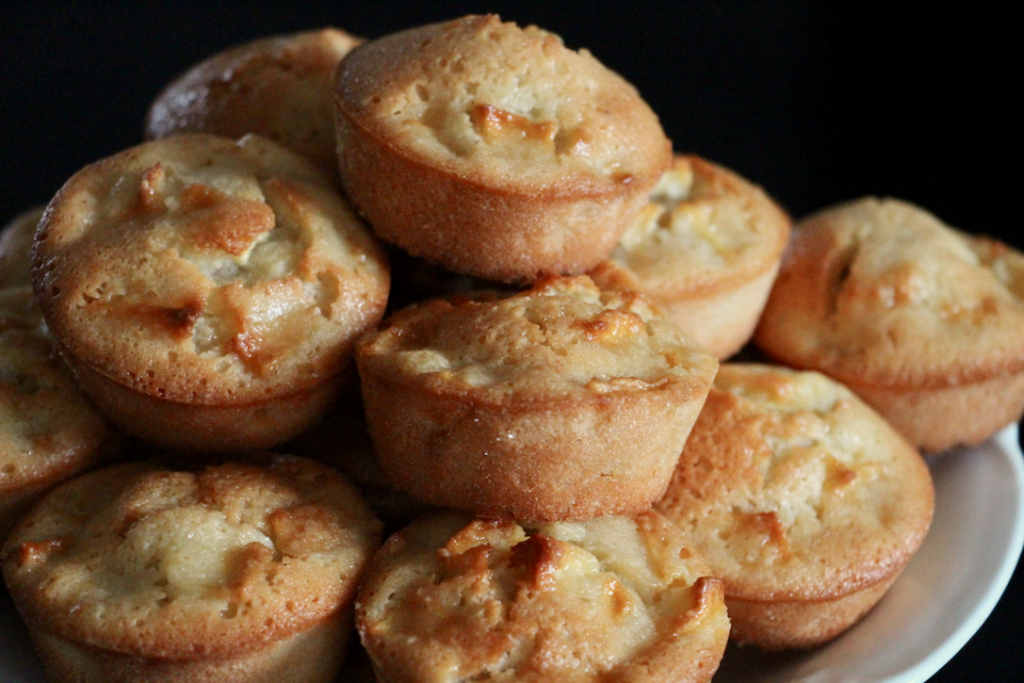 As always, I made this recipe with my Gruau d'Or flour, this time I used the fluid flour. 😉
The utensils:
Muffins molds,
My kMix with whisk
Or my Zenker mixing bowl  by Fackelmann and my professional whisk by De Buyer.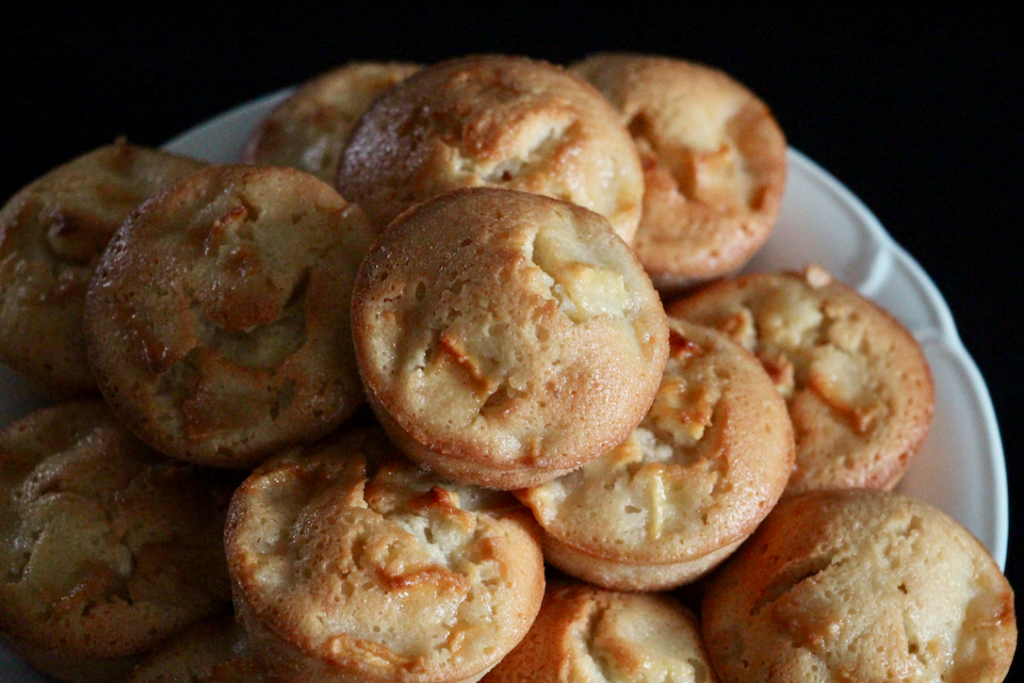 No need to say more. Let's go to the kitchen and have fun baking!
The recipe, Chef!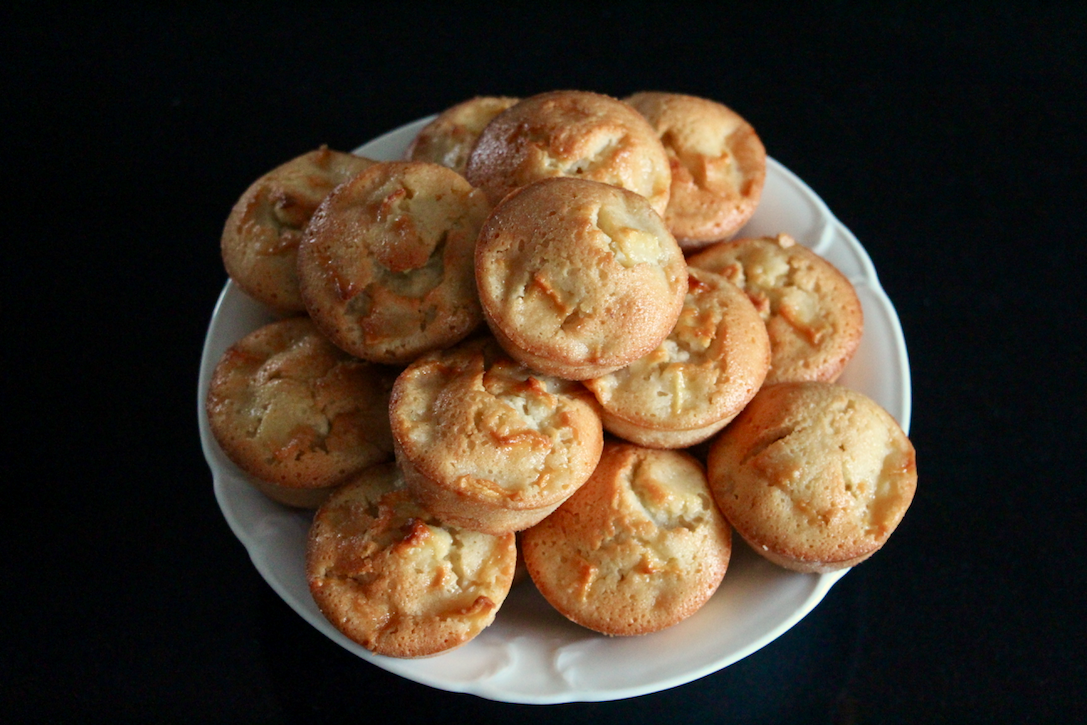 Print Recipe
Ingredients
1 big apple or 2 small ones

6 egg whites or 220 g at room temperature

255 g ice sugar

155 g almond powder

155 g salted butter or unsalted butter (in this case add 1 teaspoon of flower salt)

75 g flour

1 teaspoon liquid vanilla
Instructions
1
Heat the butter in a sauce pan for 4-5 minutes at medium heat, keep whisking. Your butter will get slightly brown.
2
Preheat your oven at 170 degrees.
3
Pour the powders (sugar, almond, flour) in your food processor. Add the vanilla.
4
Start whisking and add, little by little, the egg whites.
5
When you get an homogeneous mixture, add the butter. Whisk.
6
Pour the batter in muffin molds.
7
Peel the apple and cut it in small pieces. Spread on your batter.
8
Bake 22 minutes (your financier should be golden).
9
Let cool down a bit before unmolding.
Notes
Baking time can be different from one oven to another. You might have to add a few minutes of baking.