Homemade tagliatelle is definitely my favorite homemade pasta. This is why I'm sharing the recipe with you today.
Up to you then to make the sauce of your choice!
Let's see the recipe, Chef!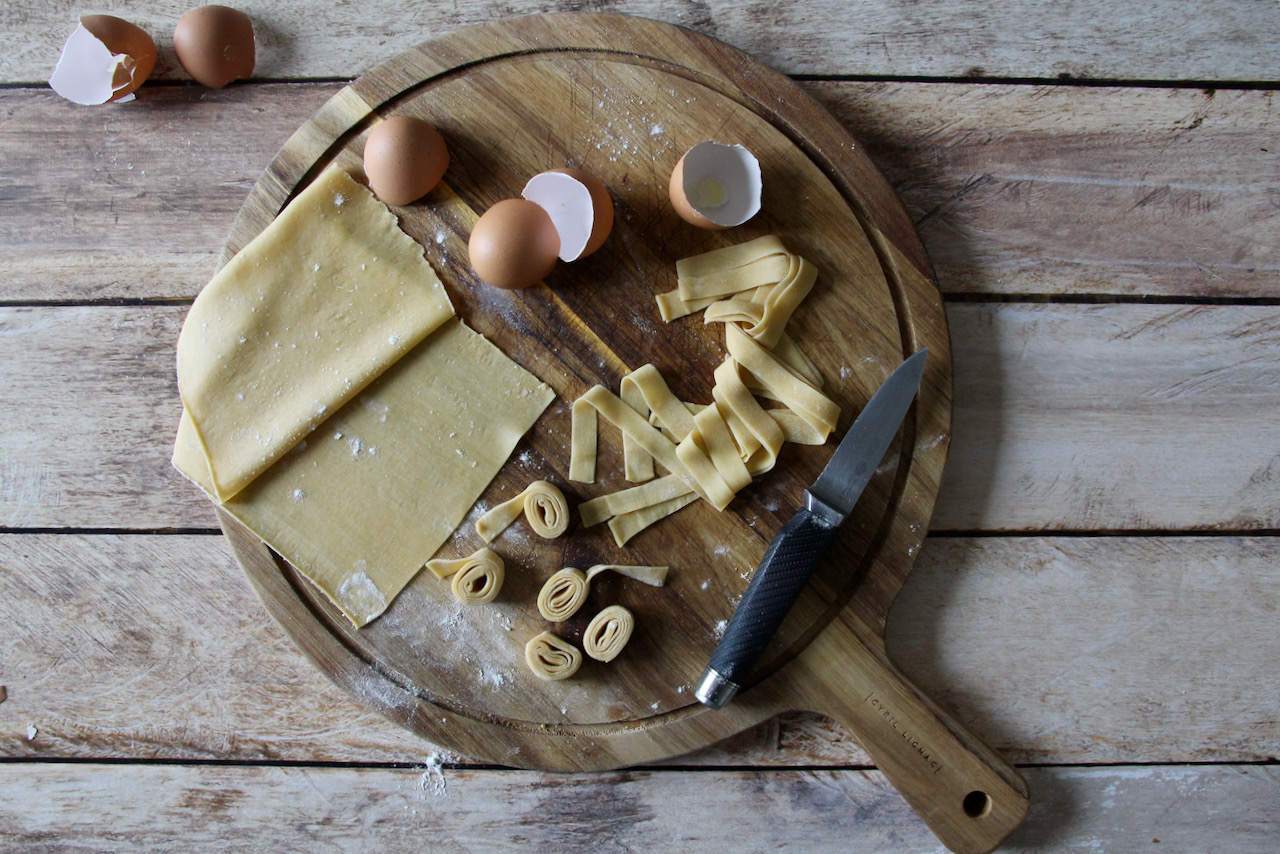 Print Recipe
Ingredients
3 eggs

300 g all purpose flour

1 pinch salt

5 cl olive oil
Instructions
1
Pour the flour on your working plan and make a hole in the center.
2
Place the eggs in the hole with salt and oil.
3
Start whisking with a fork.
4
Keep kneading by hand (or with your food processor equiped with a hook). Your dough will be very dry at first.
5
Keep on kneading until the dough gets softer.
6
When homogeneous, cover with a cling film and leave at room temperature for 30 minutes.
7
Finally, cut the dough in 3 parts, spread the doughs (with a rolling mill if you have) in very thin layers (add flour).
8
Cut according to the tagliatelle length you want, roll lenthwise and cut to size of the tagliatelle width.
9
Unroll and place on a clean linen for 30 minutes.
10
Boil a large volume of salted water and cook your tagliatelle for 6 minutes.