Hello my friends!!
So, a few days ago I asked you on Facebook if you were interested in bread recipes. The answer was unanimous: yes please!!
I follow the instructions!! Here is the rye bread.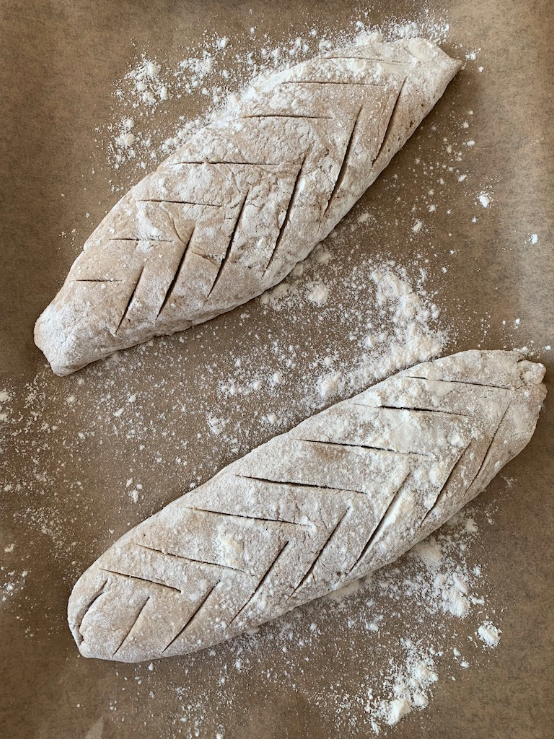 It's actually chef Eric Kayser 's recipe that I'm sharing here, taken from his cook book "Le Larousse du pain" (literally the bread dictionnary). I already introduced his brioche bread, if you like making your own bread, get this book. It's great!!
I make recipes out of it very often, I was never disappointed.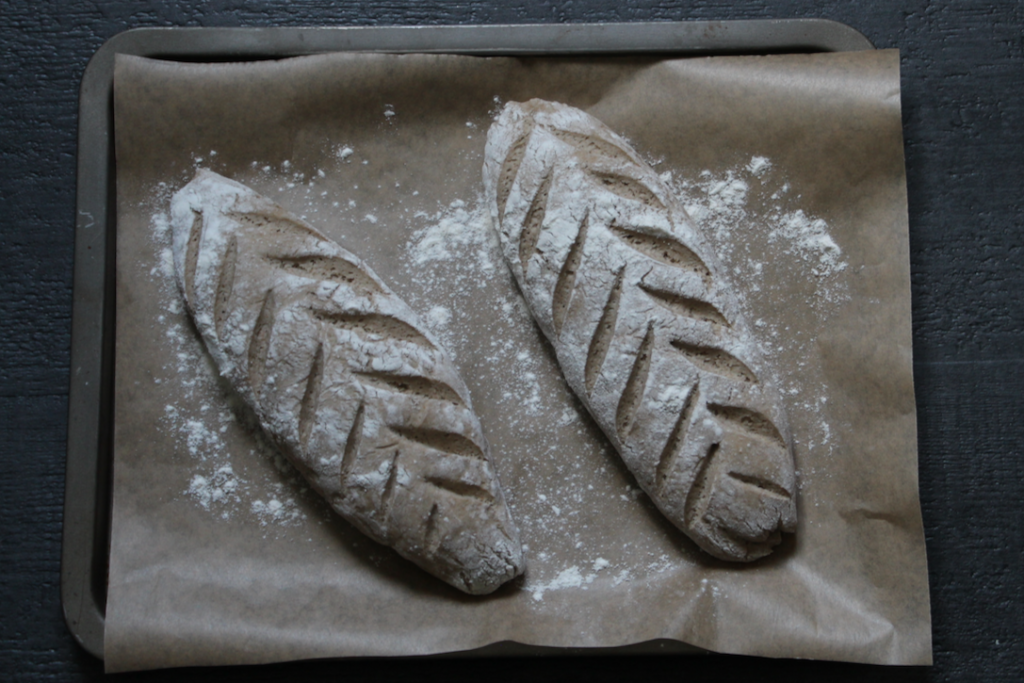 So why start with rye bread? Just because I love the flavor of this bread. Since I was a little girl, I always loved rye bread, cut in slices with Alsatian sausage (I can't help it !!), a nice piece of cheese or just butter. It's as you like it!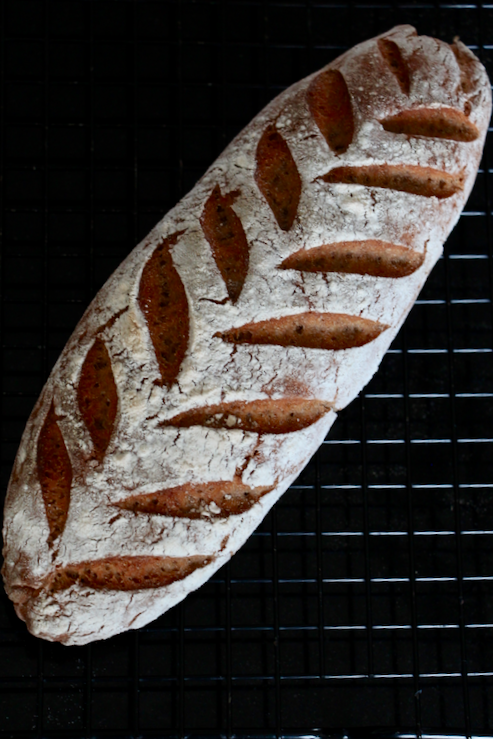 It's also a very good combination with oysters or any kind of seafood. With a chilled glass of white wine of course…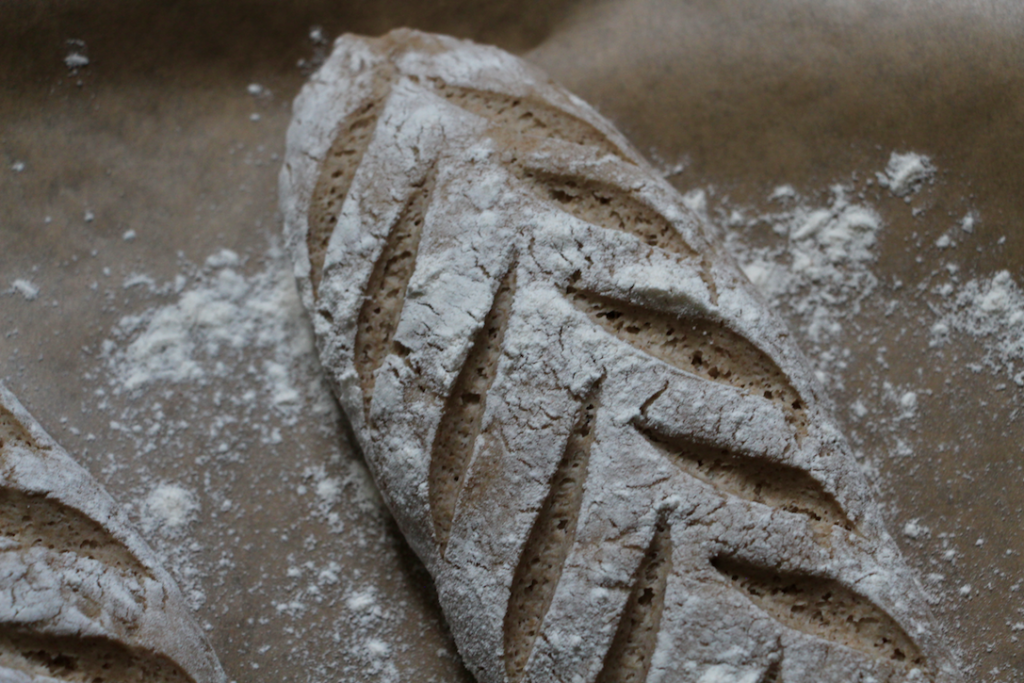 This recipe is very simple to make, especially if you have a food processor with a kneading accessory or a Thermomix. You can knead by hand too, just be ready to make your arm muscles work! 😉
In his book, Eric Kayser gives the ingredient quantities for 3 breads. That's what I did here too. You will get 20-22 cm length breads. Do not expect your dough to grow like a brioche dough would. Nevertheless, you will get a smooth bread.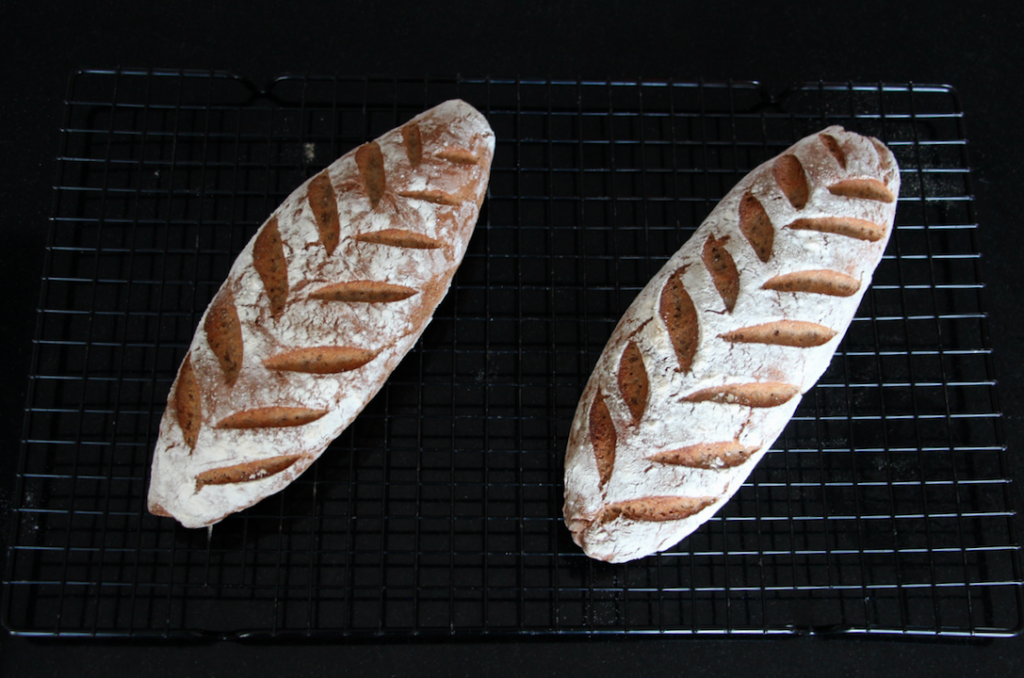 Of course, you can freeze the bread(s) you won't eat immediately. In this case, just wait for your bread(s) to have completely cooled down.
For defrosting, leave your bread(s) on a grid at room temperature. It will be like a fresh one.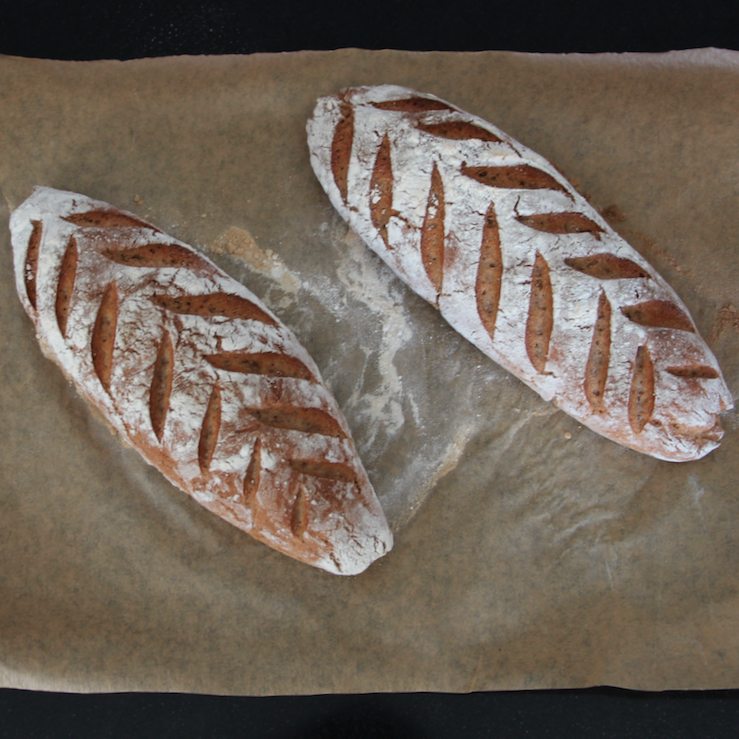 Last advice before sharing the recipe, the second rise (once you have shaped your breads) lasts one hour. It's highly recommended to not exceed this time if you do not want your dough to deflate.
You are ready to proceed now!
The recipe, Chef!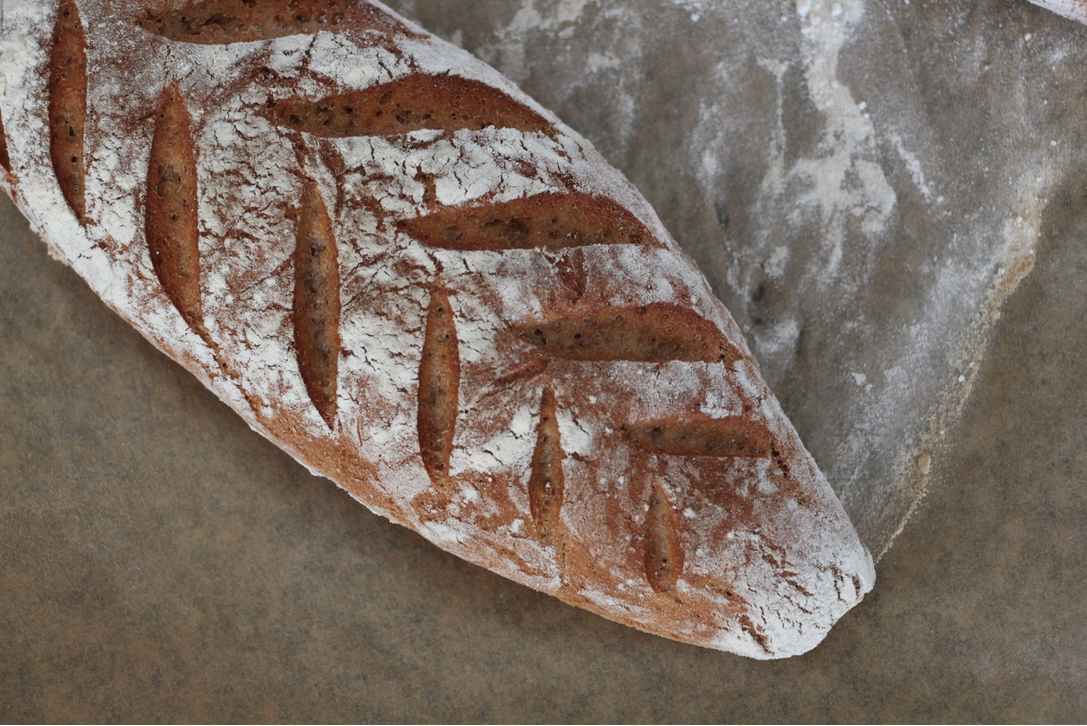 Print Recipe
Ingredients
350 g rye flour

150 g allpurpose flour, plus extra for dusting

360 g water at room temperature

25 g dehydrated sourdough

1 g dehydrated yeast (1/4 teaspoon) or 2 g fresh one

10 g salt (2,5 teaspoons)
Instructions
1
Place all the ingredients in your food processor bowl, except the water.
2
Start kneading at low speed (2 on a scale of 1 to 6) and add the water little by litlle.
3
Knead for 7 minutes at low speed then 1 minute at high speed (5 on a scale of 1 to 6).
4
Your dough should not stick to the bowl.
5
Make a ball and cover with a humid linen. Let rise for 1 hour, it should double the volume.
6
Then, cut the dough in 3 pieces, place them on a flour dusted workplan.
7
Shape 3 balls. Cover with your linen and let rise for 15 minutes.
8
Take each ball and flatten it. Fold on third, then the other third. Add a bit of water at the edge in order to "glue".
9
Place your breads on a baking sheet, edge side down.
10
Make cuts with a sharp knife.
11
Let grow for one hour. Your cuts should spread and you should see little bubbles (see pic).
12
10 minutes before the end of the second rise, preheat your oven at 225 degrees.
13
Place your breads in your oven just after placing an oven plate with 5 cl of water in the lower position of the oven.
14
Bake 30 minutes. Let cool down on a grid.
Notes
You can use regular sourdough too. In this case you will need 100 g of it.