It all started last year when my hubby gave me my birthday gift, knowing exactly what he was doing ! An afternoon at Philippe Conticini's workshop.
With my precious voucher in my hands, I went on the Chef's website cours-conticini.fr and looked at what could be done … Pastry class, macaron class, cream class, red fruits class, … What a headache !! What to choose ? A little bit of all please ? Oh no ? It doesn't work that way ? Too bad … I had to try !!
I finally pick the macaron class. Macarons are quite familiar to me, I wouldn't say that I master them, but still … I bake those babies quite often, I have a few good recipes, and my customers don't complain … But I wanted to see them being baked by a professional. Long story short : I wasn't disappointed at all !! It was amazing !
Day-1 : I'm in front of my TV set with my daughter, it's our thing, and we start watching the TV show "The best Pastry Chef". Philippe Conticini is member of the jury.  Talking to myself : tomorrow I'll be talking to him for real !! Am I a fan or what ??!!
D day, I go to Gennevilliers, close to Paris where his workshop is located.
We are 12 pastry addicts, ready to listen religiously to what the Chef is going to share with us, ready to learn how to make macarons and never fail !
The Chef comes. Charisma and kindness is what you immediately feel. Philippe Conticini doesn't put any distance between you and him. It's not as if you were talking to one of the best pastry chefs in the whole world, right ? After a few minutes realizing that you are with your mentor, we start interacting with him, as simple as that.
The Chef insists a lot on the texture. "We don't care about taste !" Really ? My customers do, a little bit … No ? Okay, let's focus on texture, the feeling in your mouth when you eat, the emotion you get. We have a few macarons in front of each of us. I put one in my mouth, close my eyes and bang ! I'm in heaven ! Taste is great of course, but the texture … the texture … Wow ! It is so good ! The Chef is right, texture is the key … 🙂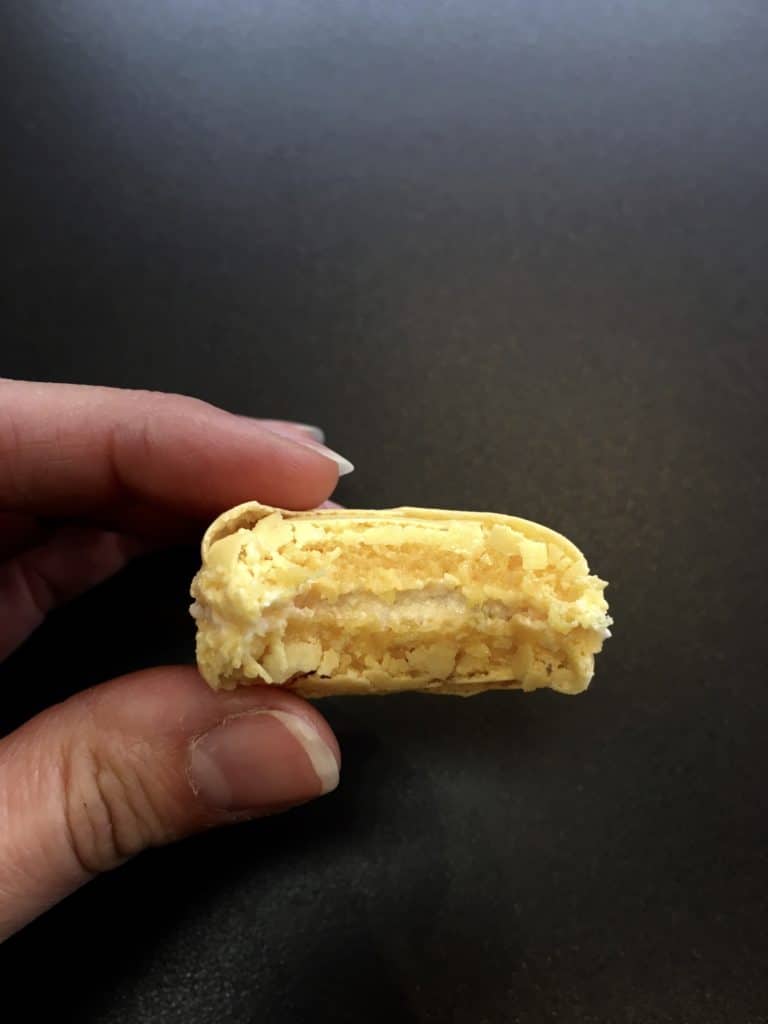 Then we get to the main part : making macaron shells and ganache. Philippe Conticini created a special recipe: you can eat the macarons right away after baking them. Unbelievable ! Until now, I always used a recipe from Pierre Hermé, and it takes 48 hours in the fridge to have the perfect texture (yes texture again !) and taste. But the Chef's macarons are soft and scrumptious. Regarding the ganache, the Chef makes a butter cream "by Conticini". Don't even think about the fat butter cream that you often find in bakeries. This one is delicate, light, soft. Outstanding ! Mix it with pralin or lemon curd and you'll get your ganache for lemon macarons or pralin macarons. What a treat ! What a great moment to see Philippe Conticini bake ! It's elegant, subtle, poetic.
And when the Chef has time, he takes a pic and posts it immediately on Instagram ! He is really not like any other chef !
Then we eat again. Nom nom … It's so good …
Two hours went by, the master class is ending now. As a true fan, I had my book "Sensations" with me. I had the pleasure to get a nice autograph that I will share with you.
"For Emma, always think about sharing emotions, taste and pleasure. Philippe Conticini"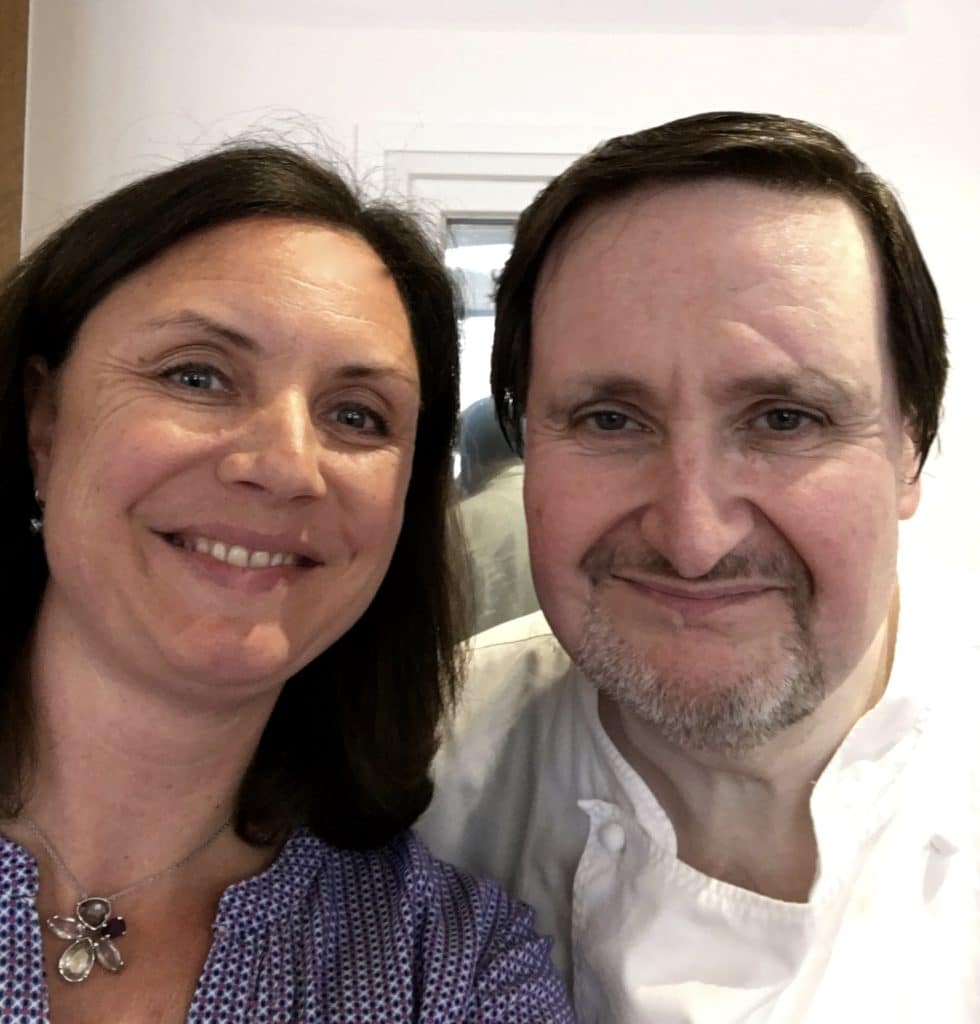 I leave the workshop with a tot bag, an apron 'Ateliers Conticini', more than 80 recipes and a few cakes. Wow, it was nice.
To be entirely honest with you, and to prove that my judgement is not entirely biased by the profound respect I have for Philippe Conticini, I wish I could have baked a little bit, feel the techniques by myself. But that's a tiny detail.
What a great meet! What an amazing personality! What a moment !
Enregistrer