Hello my friends!
Today I'm sharing another easy recipe : quick to make and really delicious!! Aren't they the best??
Let's make tomato rice…
The recipe, Chef!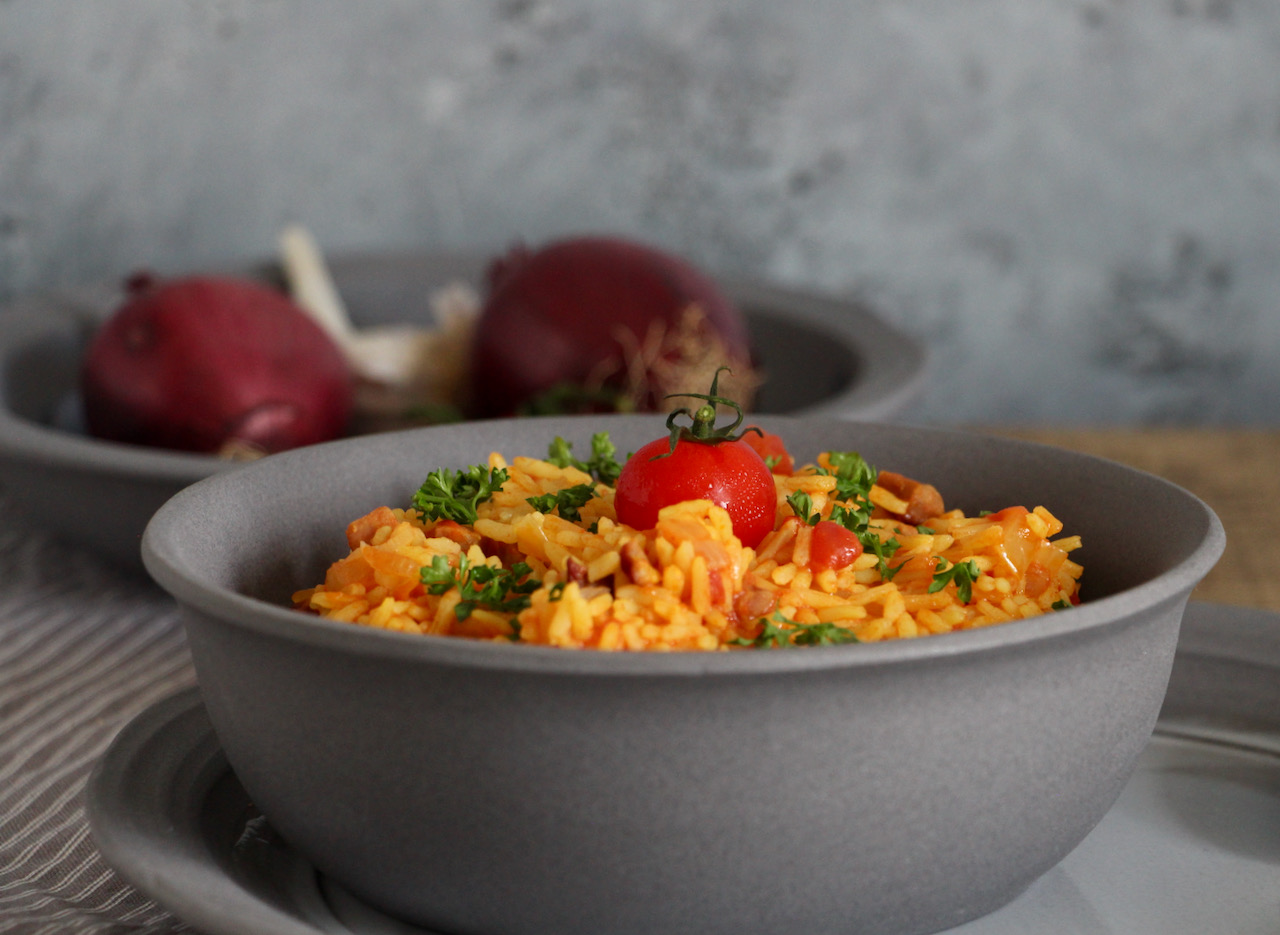 Print Recipe
Ingredients
1 onion

2 tbsp olive oil

100 g smoked meat (pork belly, bresaola, etc)

250 g tomato sauce

40 g tomato concentrate

2 garlic cloves

1/2 l water

200 g rice

1/2 tsp paprika

1/2 tsp ground ginger

Salt

Pepper
Instructions
1
Stir fry the minced onion with the olive oil.
2
Add the smoked meat cut in small cubes.
3
After a minute, add the non peeled garlic cloves.
4
Pour the tomato sauce, water and tomato concentrate.
5
Season with paprika, ground ginger, salt and pepper.
6
Leave at medium heat for 2-3 minutes.
7
Finally add the rice, mix and cook at low/medium heat with lid for 15 minutes.
8
Mix from time to time, adjust seasoning.
9
Add a bit of water if necessary and adjust cooking time after tasting your rice.