Hello my friends!
Wheather is more and more gloomy here and we need comforting food! You want to know my go to meal?
Here is my green lentil soup. So yummy, so tasty!
Let's see the recipe, Chef!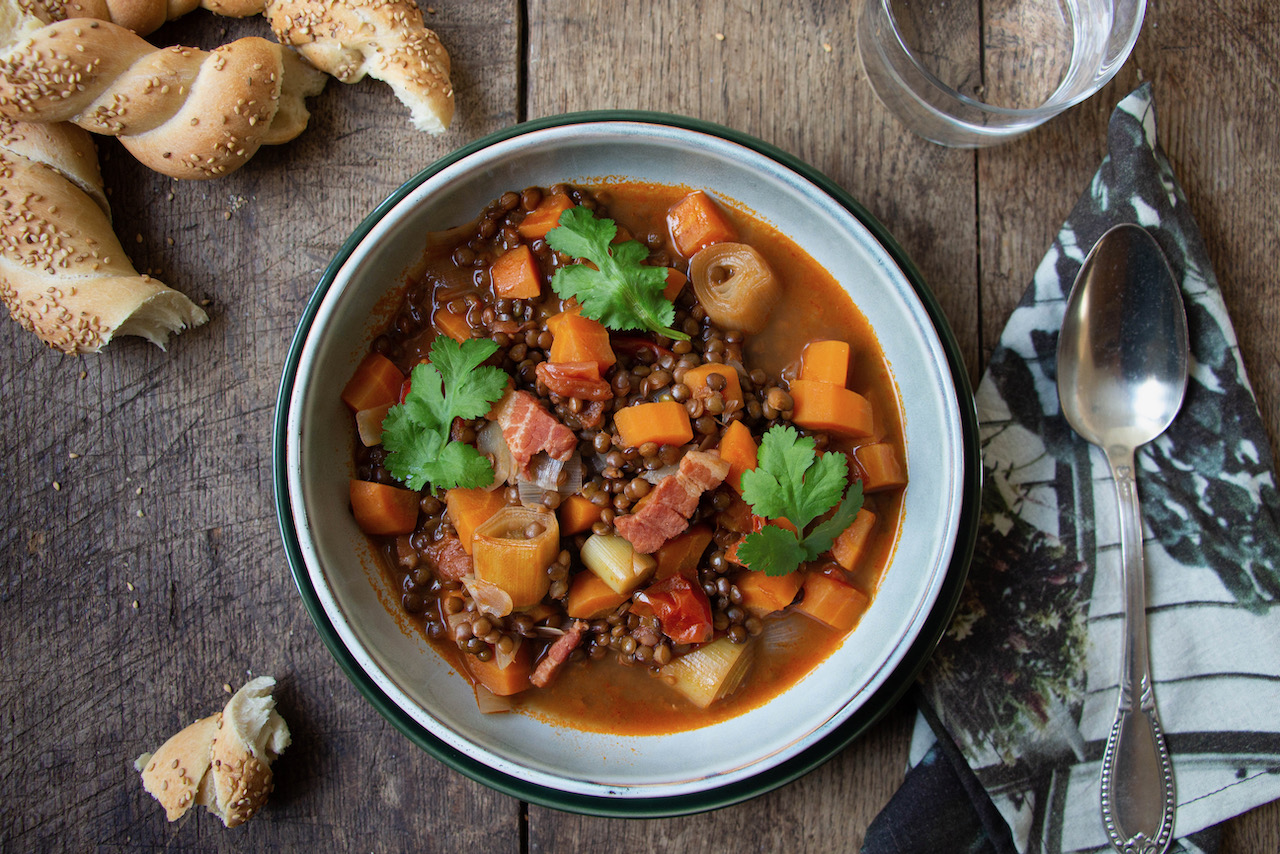 Print Recipe
Ingredients
1/2 onion

2 tbsp olive oil

1 carrot

2 garlic cloves

1 leek

80 g smoked pork belly

175 g green lentils

1 chicken or vegetable stock cube

1 liter water

200 g tomato pulp

A few fresh coriander leaves

Salt

Pepper
Instructions
1
Rinse the lentils with cold water 2 or 3 times. Set aside.
2
Heat the oil and add the chopped onion.
3
Add the peeled garlic, the peeled carrot chopped in cubes, the leek and pork belly cut into pieces.
4
Cook for 3-4 minutes at medium/high heat.
5
Add the lentils, stock cube, tomato pulp, water and a pinch of salt.
6
Cook 14 minutes with a pressure cooked (start the 14 minutes when it starts to whistle) or 45 minutes in a cast iron casserole.
7
At the end of cooking, season with salt and pepper.
8
Add chopped coriander when serving.