Hello my friends!
If you're looking for an easy and yummy recipe for summer time, keep on reading! 😉
Here is my zucchini, thyme, basil and burrata tart.
Let's see the recipe, Chef!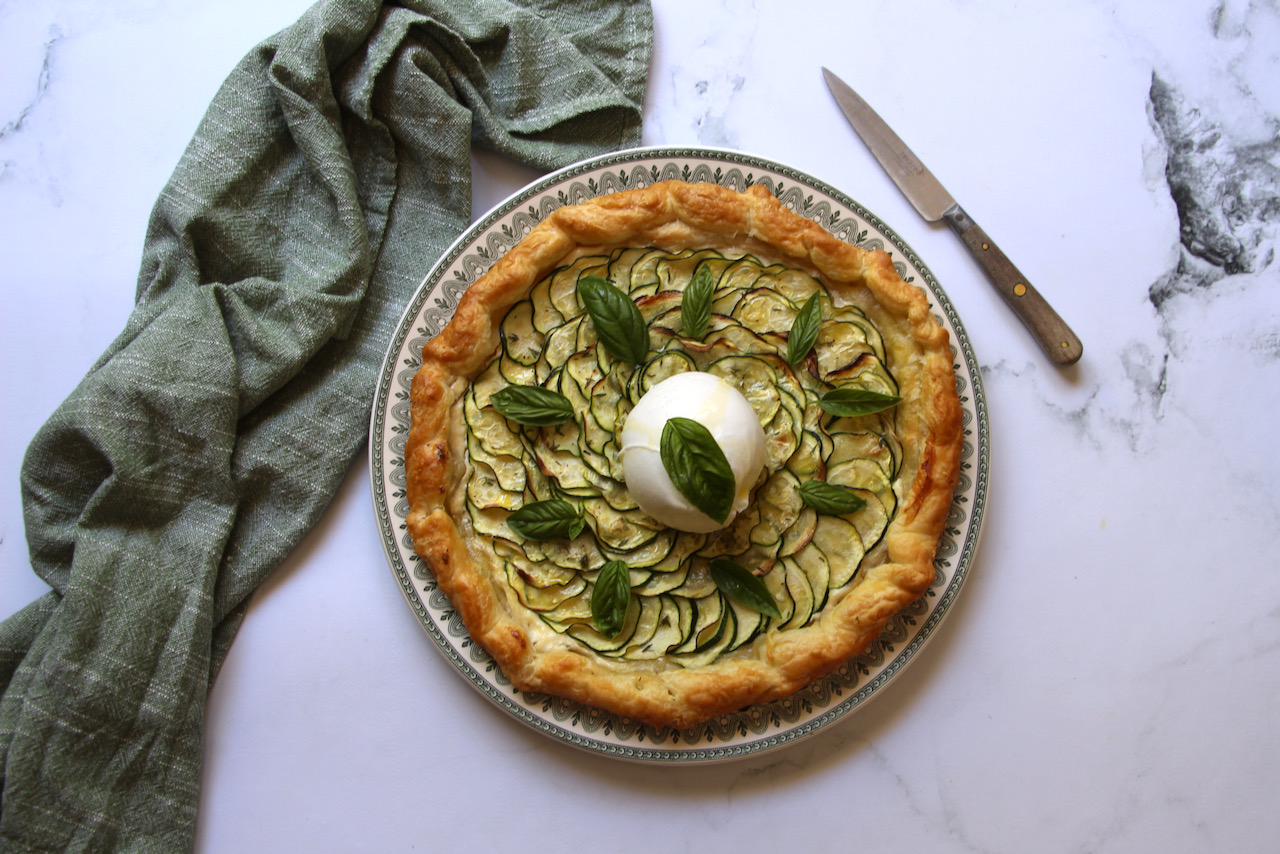 Print Recipe
Zucchini, Thyme, Basil and Burrata Tart
Ingredients
1 puff pastry

100 g cream cheese

1 zucchini

2 tbsp olive oil

1 tsp honey

2 stalks fresh thyme

Sant

Pepper

1 burrata

1 tbsp olive oil

A few basil leaves
Instructions
1
Preheat your oven at 200 C / 390 F degrees.
2
Place the puff pastry on your baking tray.
3
Spread the cream cheese in the center, leaving 3-4 cm free on the boarder.
4
Cut the zucchini in very thin slices.
5
Place them on the cream cheese. Add salt and pepper to taste.
6
Roll the boarder of the puff pastry.
7
Pour 2 tbsp olive oil and honey.
9
Once the tart cooked, leave it to cool down a bit then add the burrata in the center, pour 1 tbsp olive oil and add the basil leaves.