Hello my friends!
Summer is here and we need easy, healthy and yummy recipes. This sardine and cherry tomato Bruschetta is exactly what we need!
Interested? Let's see the recipe, Chef!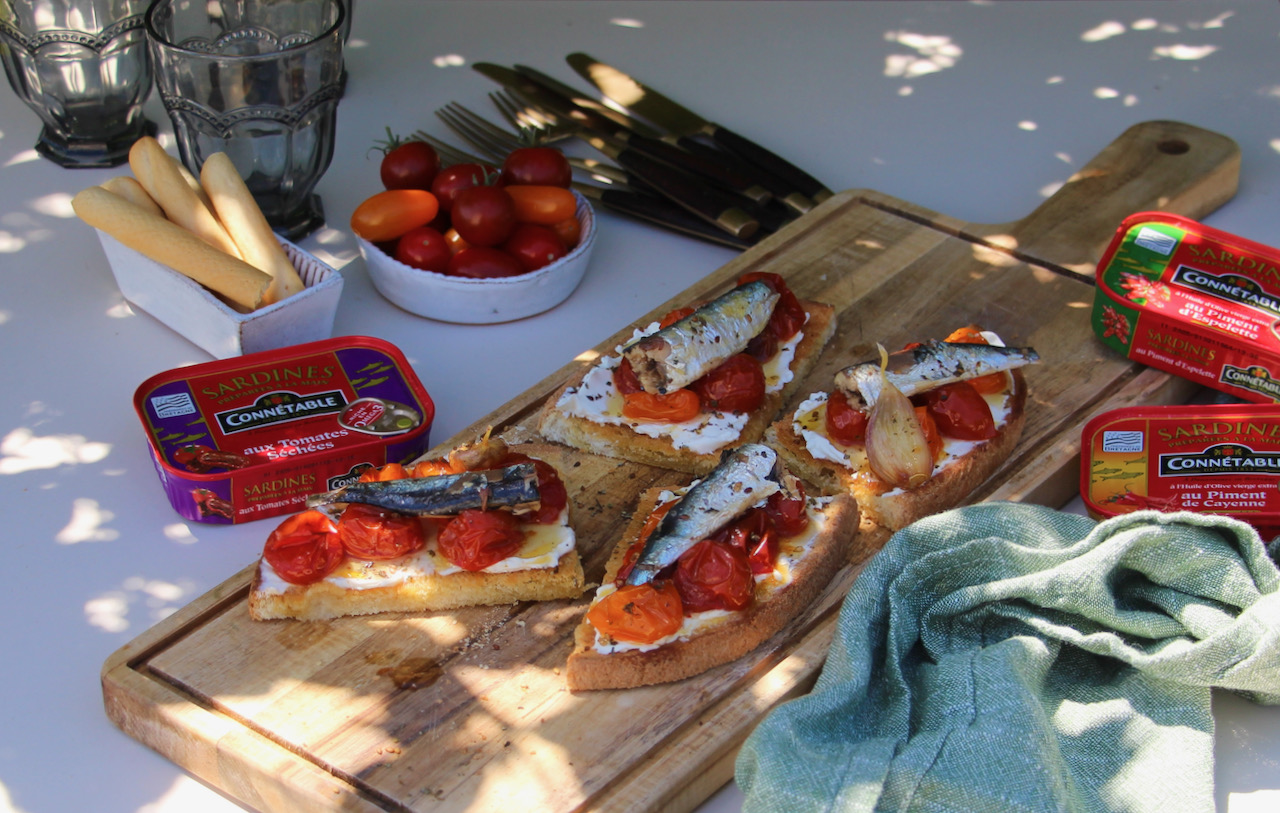 Print Recipe
Sardine and Cherry Tomato Bruschetta
Ingredients
1 large slice Bruschetta bread

24 cherry tomatoes

2 garlic cloves

Olive oil

Salt

Pepper

1 sardine can

100 g cream cheese

1 tsp zaatar (or fresh thyme)
Instructions
1
Preheat your oven at 200 C / 390 F degrees.
2
Place the Bruschetta bread on a baking tray covered with parchment paper. Spread olive oil.
3
Place the cherry tomatoes and garlic in a gratin dish.
4
Add olive oil, salt and pepper to taste.
5
Place the dish in the middle of the oven, the Bruschetta a bit higher.
6
Turn the oven on grill mode and leave the bread until golden, approx 5 minutes.
7
Stop the grill and keep on cooking the tomatoes for 15 minutes. Set aside.
9
Spread cream cheese on each piece and add zaatar.
10
Place 6 cherry tomatoes on each piece and add one sardine.