Hello my dear friends!
I think it's time to share a new recipe. Would you fancy an appetizer one? I'ma sure you do!!
We are going to make cucumber and crumble jars. Let's see the recipe, Chef!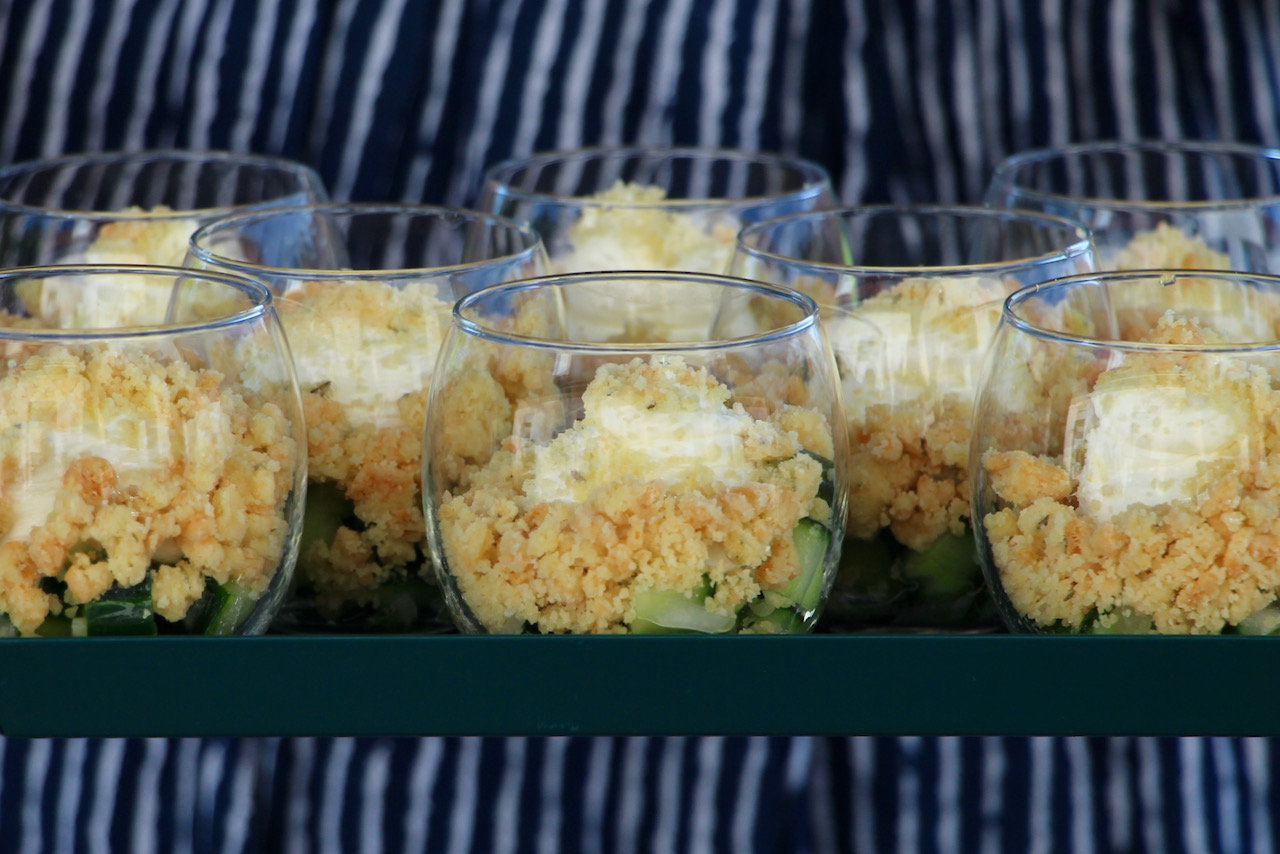 Print Recipe
Cucumber and Crumble Jars
Ingredients
20 g grated Parmesan cheese (for the crumble)

50 g flour (for the crumble)

40 g butter at room temperature (for the crumble)

Thyme (for the crumble)

1/2 cucumber

1 scallion

4 leaves of fresh mint

1 tablespoon olive oil

Salt

Pepper

150 g cream cheese
Instructions
1
Set your oven at 170 C / 340 F degrees.
2
Make a crumble with the Parmesan cheese, the flour, the soft butter and the thyme leaves.
3
Spread on a baking mat with your fingers.
6
Cut cuncumber in small cubes. Place them in a bowl.
7
Add the chooped mint and scallion, the olive oil, salt and pepper. Combine.
8
Pour a tablespoon of cucumber in each of your jars. Add a tablespoon of cream cheese (you can use a piping bag with nozzle) and spread the crumble.