Hello my friends!
Today, I'm sharing my latest crush!! Chermoula aubergines with quinoa and yogurt!! And many more ingredients that make this dish so delicious! You have to try it!!
Let's see the recipe, Chef!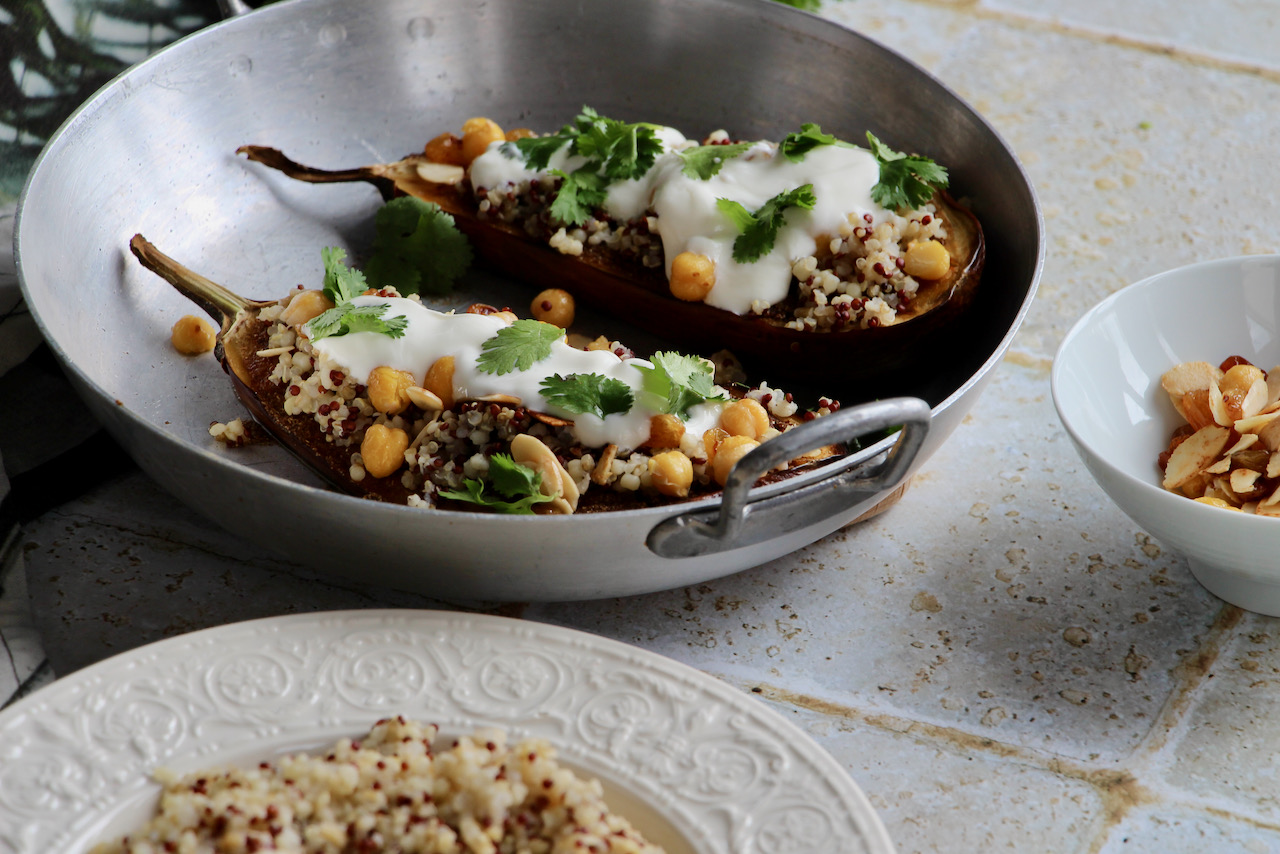 Print Recipe
Aubergines rôties, Quinoa et Yaourt
Ingredients
2 aubergines (eggplants)

2 tsp ground cumin

1 tsp ground coriander

1 tsp sweet paprika

8 tbsp olive oil

100 g quinoa

150 g Greek yogurt

1 handful fresh coriander leaves

2 tbsp raisins

1 tbsp almond flakes

6 tbsp chickpeas

Salt
Instructions
1
Preheat your oven at 200 C / 390 F degrees.
2
Cut the aubergines in two, lengthwise, make deep cuts in cross shapes without cutting the skin.
3
Place them in your gratin dish.
4
Combine cumin, ground coriander, paprika, 7 tbsp olive oil and 1/2 tsp salt.
7
In the meantime, cook the quinoa according to the instructions on the package.
8
Heat the last tbsp olive oil in a small frying pan. Add raisins secs, chickpeas and almonds. Cook for 5 minutes, mix from time to time.
9
Whent your aubergines are cook, spread quinoa on top, add the frying pan content.
10
Add yogurt and chopped coriander. Serve!