Hello my dear friends!
Today I will share a new recipe made with dough.
Let's cook Gyros pita bread.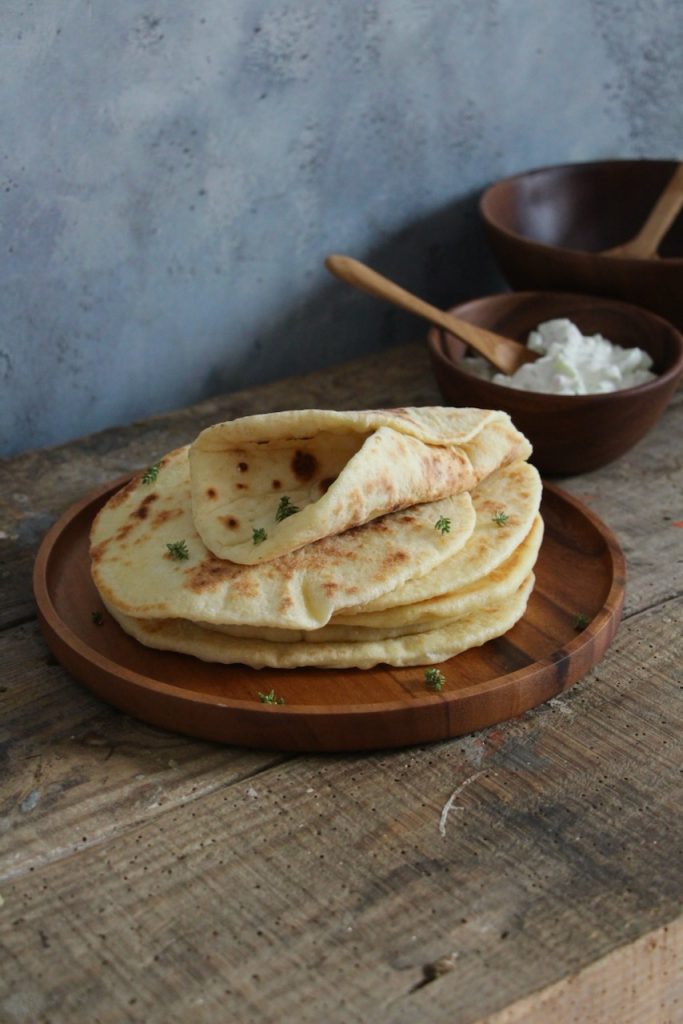 Boarding pass please… we are going to Greece right now!!
I already shared a pita bread recipe, that you will cut in half and fill with meat, vegetables and white sauce…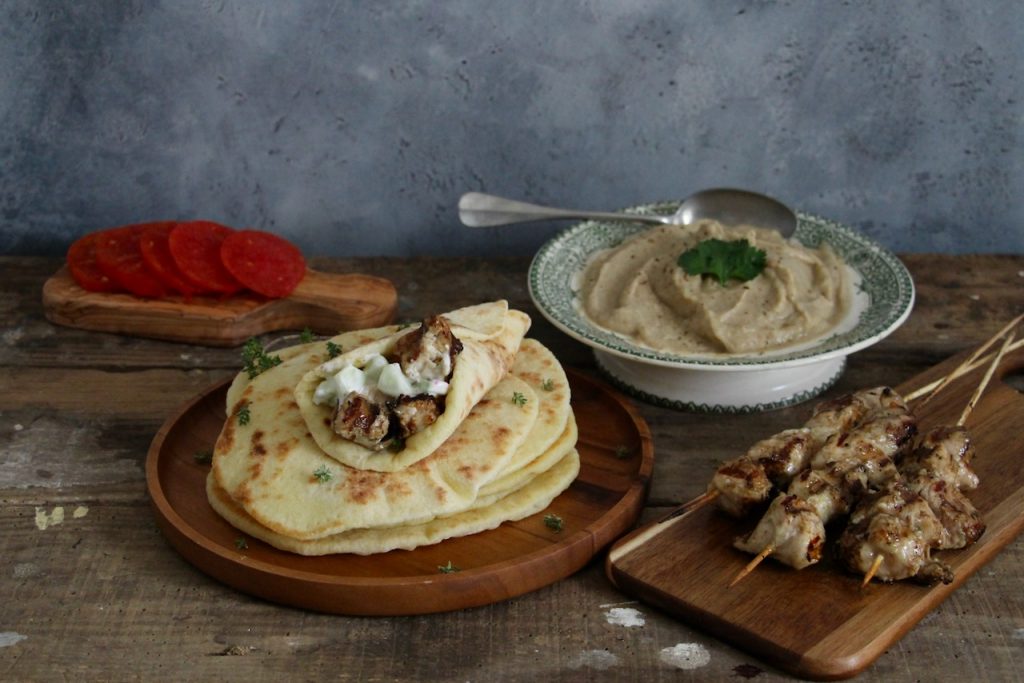 The Gyros pita bread is a bit different: it will be cooked in a frying pan (and not in the oven) and then you will serve them shaped as a cone.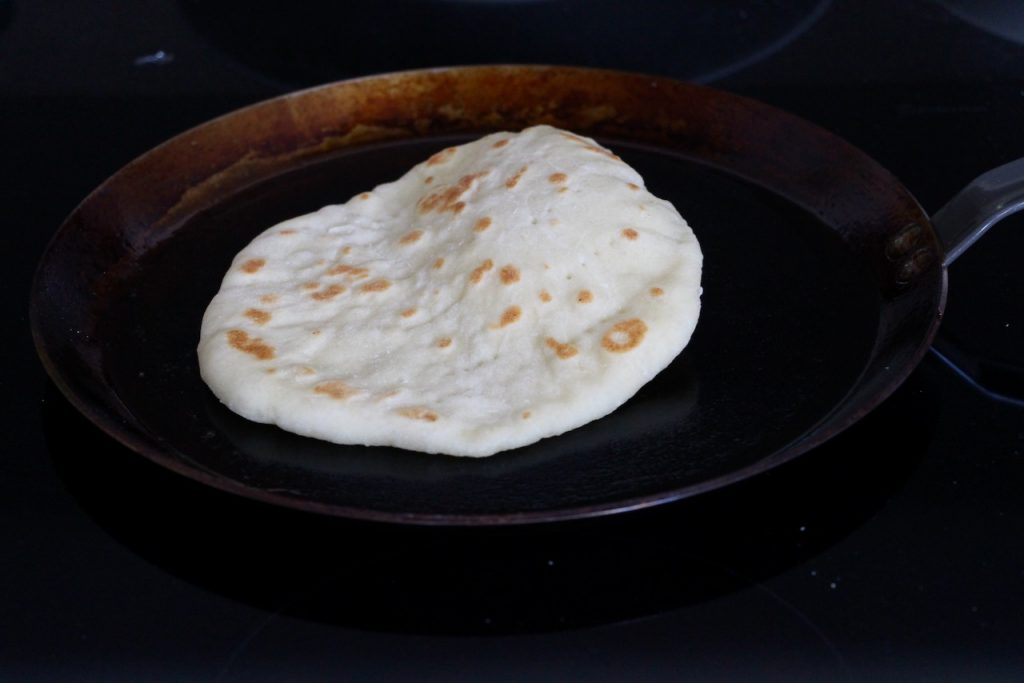 (I used my Mineral B frying pan by De Buyer).
I have great memories of a trip to Greece that I made when I was a teenager, eating gyros was one of the highlights of the trip! The Acropole, Korfou, Mycene, Olympia and… gyros!!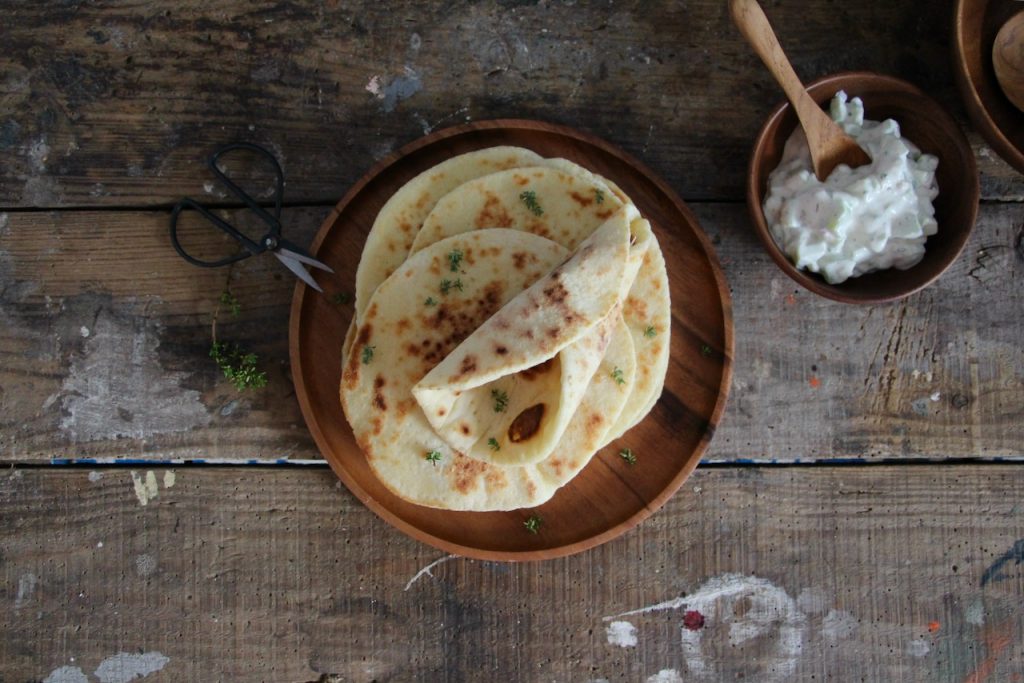 You get it, I had that in mind for a while now, I had to make Gyros pita bread at some point.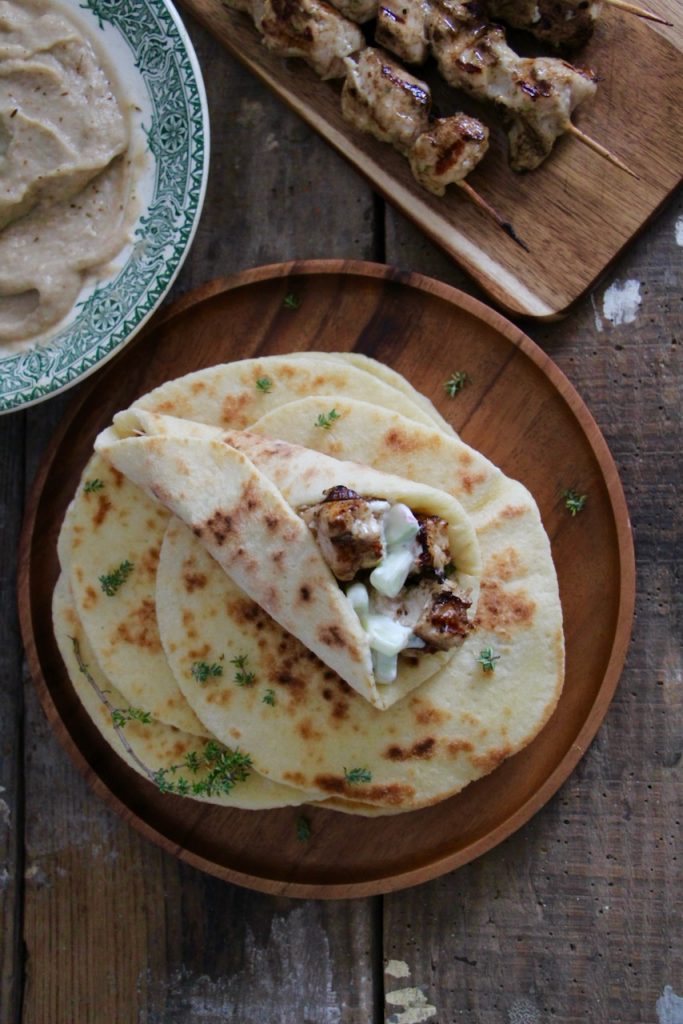 I chose to fill them in with chicken souvlakis, raw veggies (mainly tomatoes and cucumber) and my cucumber raïta. It was to die for!! You can also have those Gyros pita bread with humus, baba ganousch, grilled lamb… It's really delicious.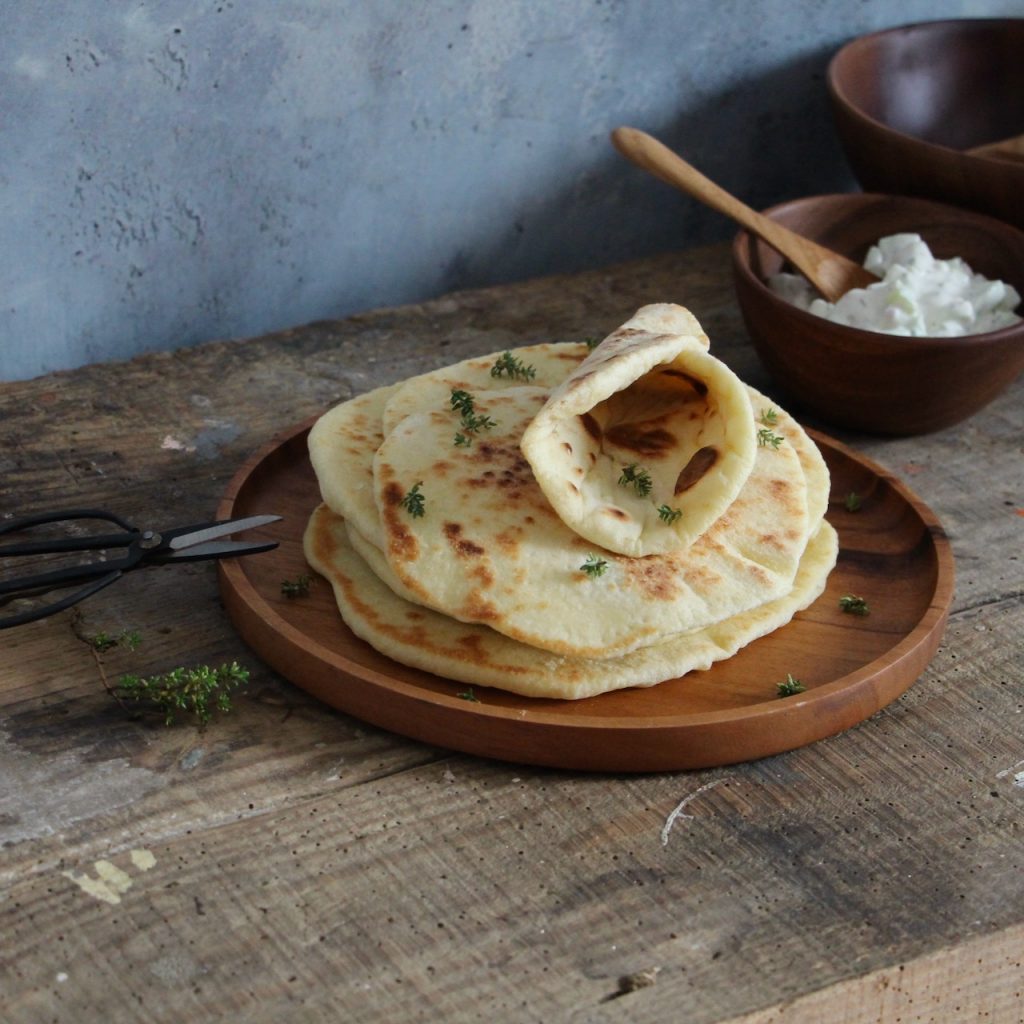 The utensils:
A food processor with hook (you can also knead the dough by hand but you will need a bit of energy),
A rooling pin
And a 20/22 cm diameter frying pan.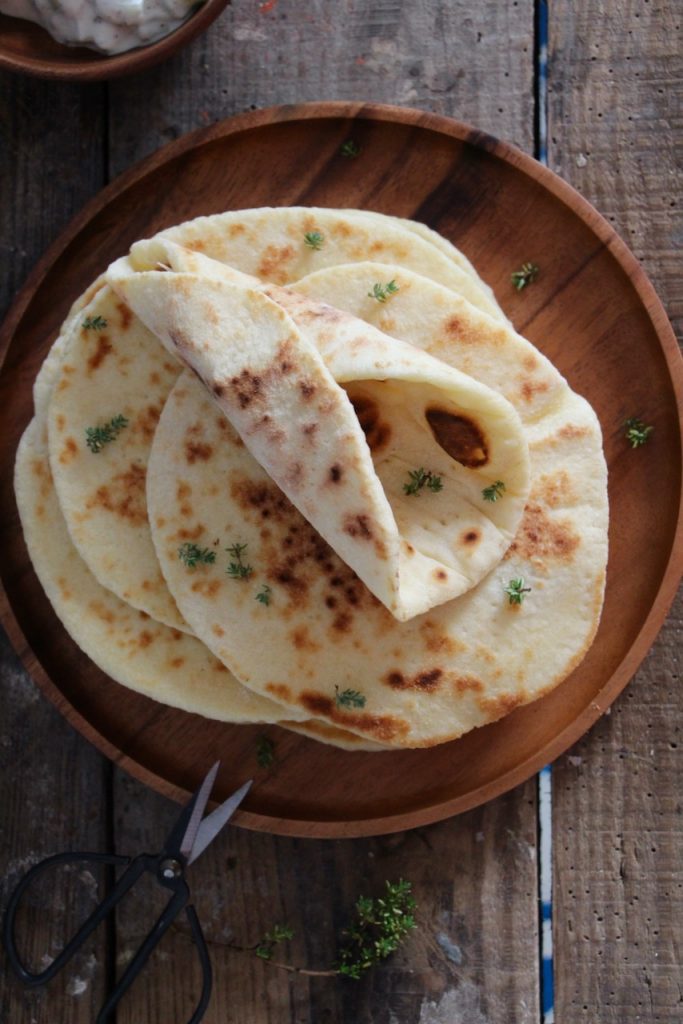 Are you interested? Yes?
So let's do this! The recipe, Chef!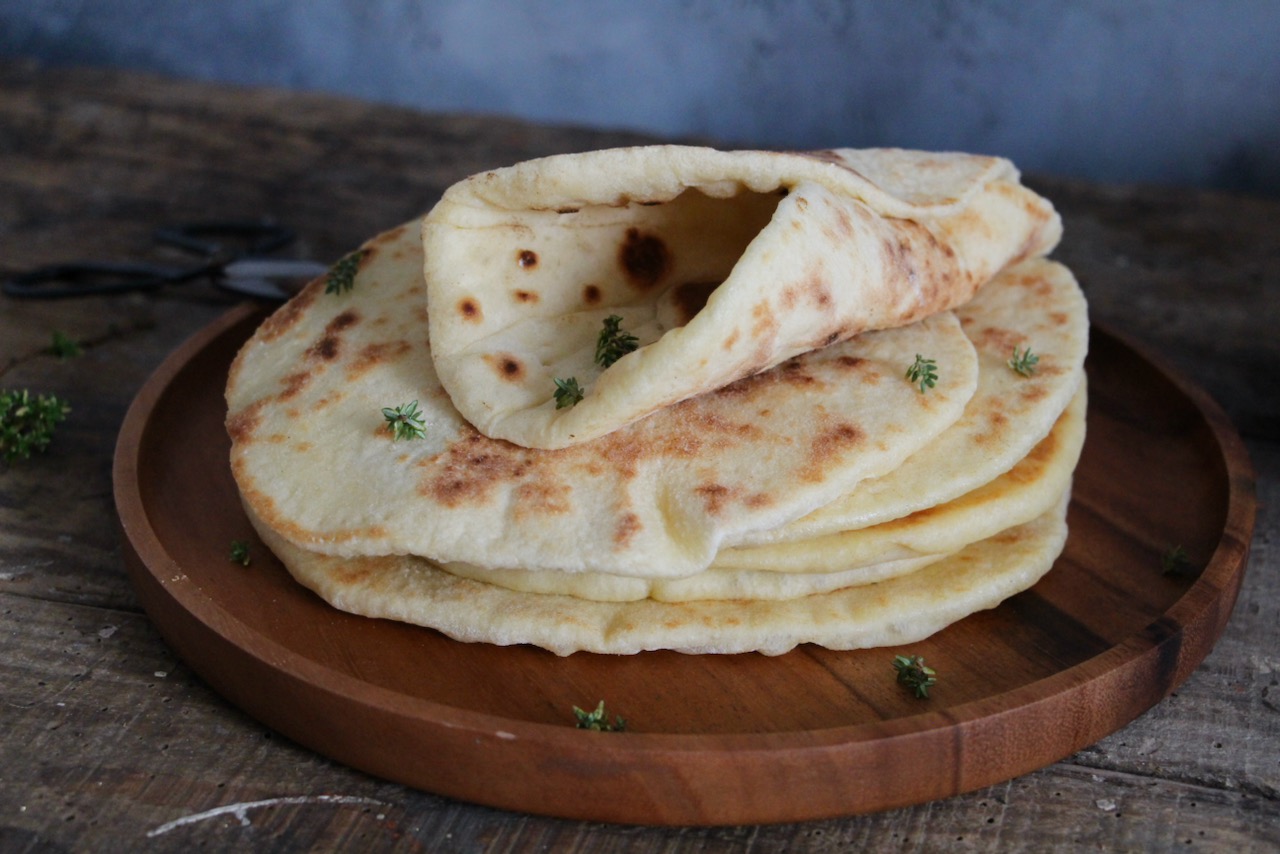 Print Recipe
Ingredients
400 g flour

5 g dehydrated yeast or 10 g fresh one

1 teaspoon salt

2 teaspoons sugar

150 g lukewarm milk

100 g lukewarm water

2 tablespoons olive oil

Fresh thyme (optional)
Instructions
1
Pour the flour, sugar, salt and yeast in your food processor bowl.
2
Start kneading at low speed and pour the milk and water little by little.
3
Then pour the oil, little by little, while kneading.
4
When the dough starts to be homogeneous, increase to higher speed. Add the thyme.
5
Knead for 3 to 4 minutes until the dough won't stick to the bowl anymore.
6
Cover with a humid linen and let rise for 2 hours.
7
After the rise, make 8 doughs, spread them as discs until you get 18 cm diameter. Make marks with a fork.
8
Heat some olive oil in your frying pan at medium heat and cook each pita for 3 minutes on each side.
9
Eat right away or set aside in a cling film.