This is probably my favorite dessert at the end of summer : the plum tart. I bake it the Alsatian way (the best way !!) and it's delightful.
I couldn't keep this to my self…
The recipe, Chef!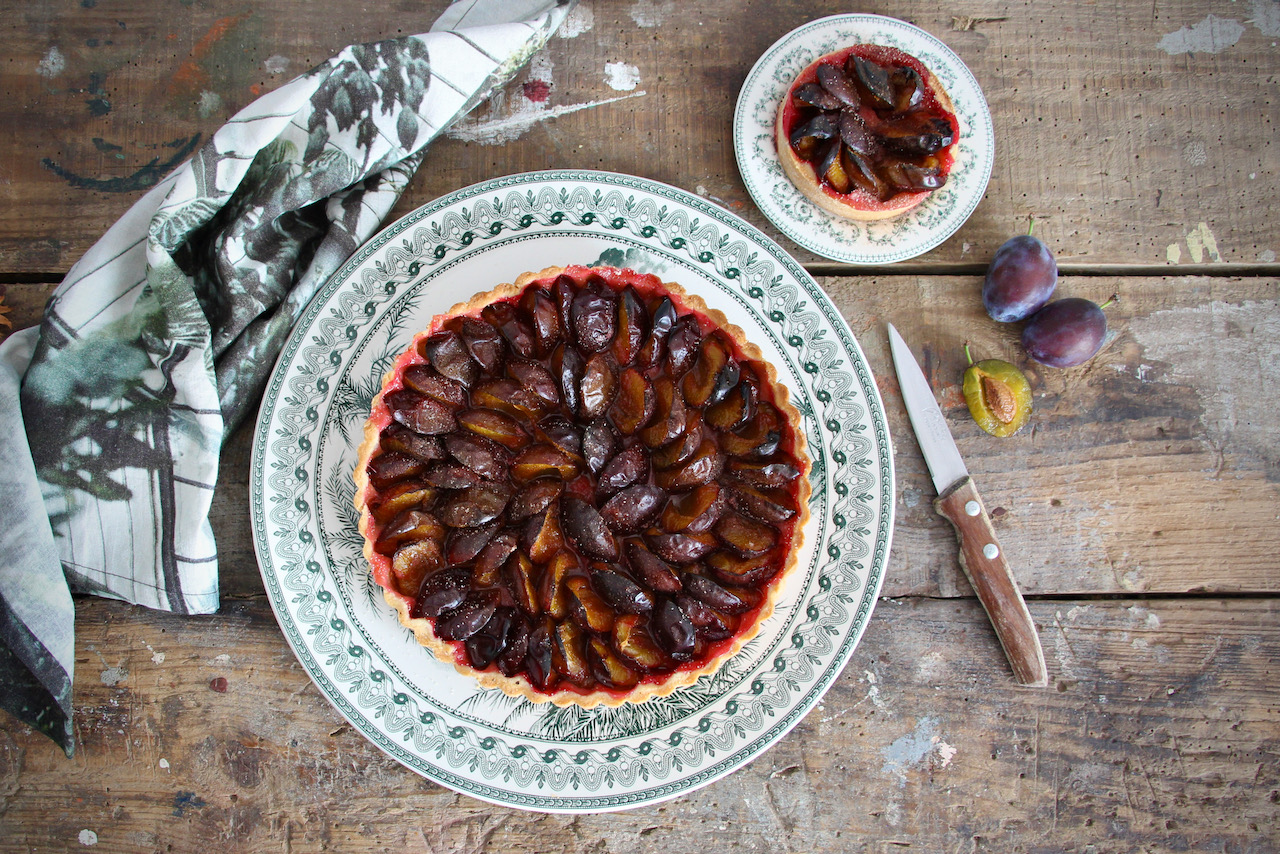 Print Recipe
Ingredients
230 g flour

130 g butter at room temperature

50 g ground hazelnut

1 pinch of salt

125 g icing sugar

1 egg

1 kg plums

1 or 2 tbsp sugar

1 tsp ground cinnamon
Instructions
1
Combine flour, salt, hazelnut powder and icing sugar.
2
Cube the butter and mix medium speed until it resembles breadcrumbs.
3
Add the egg and mix until it comes together.
4
Wrap it in clingfilm and set aside in your fridge for at least one hour.
5
Preheat your oven at 200 C / 390 F degrees.
6
Wash your plums, cut them in half and destone them.
7
Roll the pastry, place it on your baking mat in the pastry ring.
8
Place the plums very tightly, spread sugar.
10
When cooked, spread ground cinnamon.