Hello my lovelies!!
This is it! Christmas is coming now and it's high time to start making the famous Alsatian Xmas cookies "the Bredeles"!!
So today, we will make gingerbread cookies!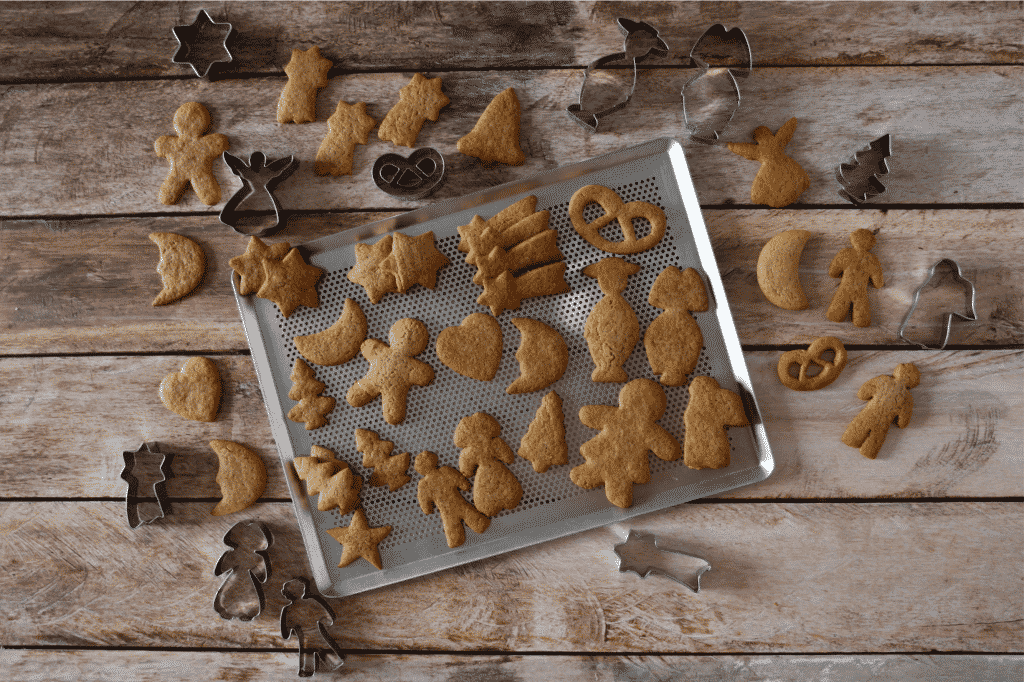 (Presentation: perforated baking tray by De Buyer)
This recipe comes directly from my gingerbread house recipe. I had pastry leftovers, obviously it was unthinkable not to use them.
And bam! I looked for a few cutters and I made gingerbread cookies!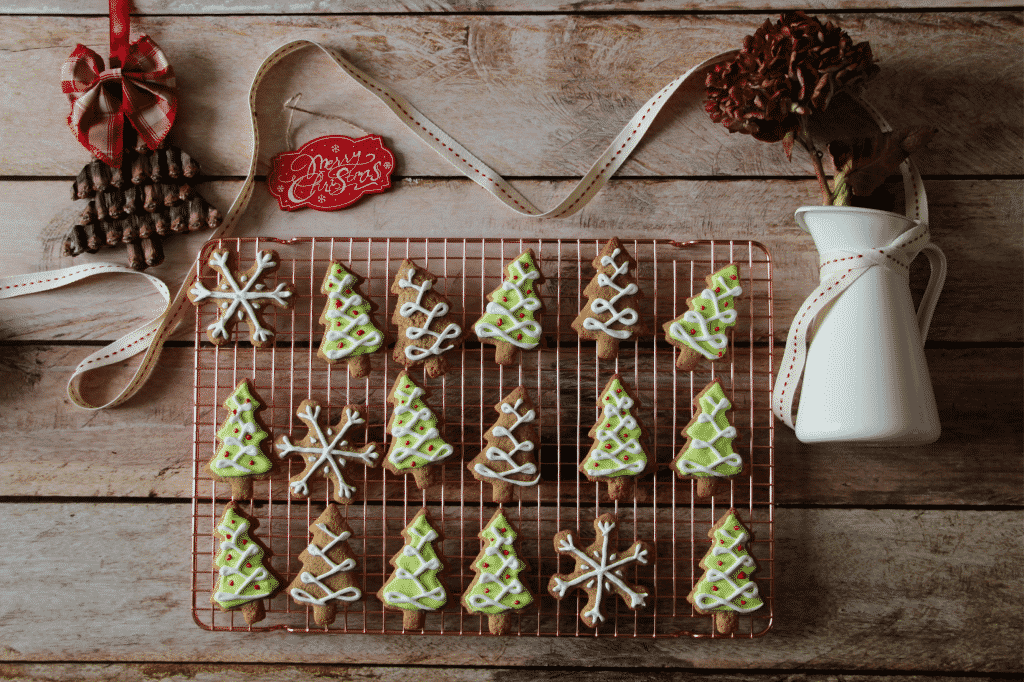 For this Christmas cookies recipe, I recommend to prepare your pastry the day before. The pastry needs to rest, for taste and texture reasons. Also, keep in mind to work your pastry very cold, otherwise you will have trouble spreading it properly.
While shaping your cookies with your cutters, since it may take a few minutes, do not hesitate to put the pastry back in the fridge a little while.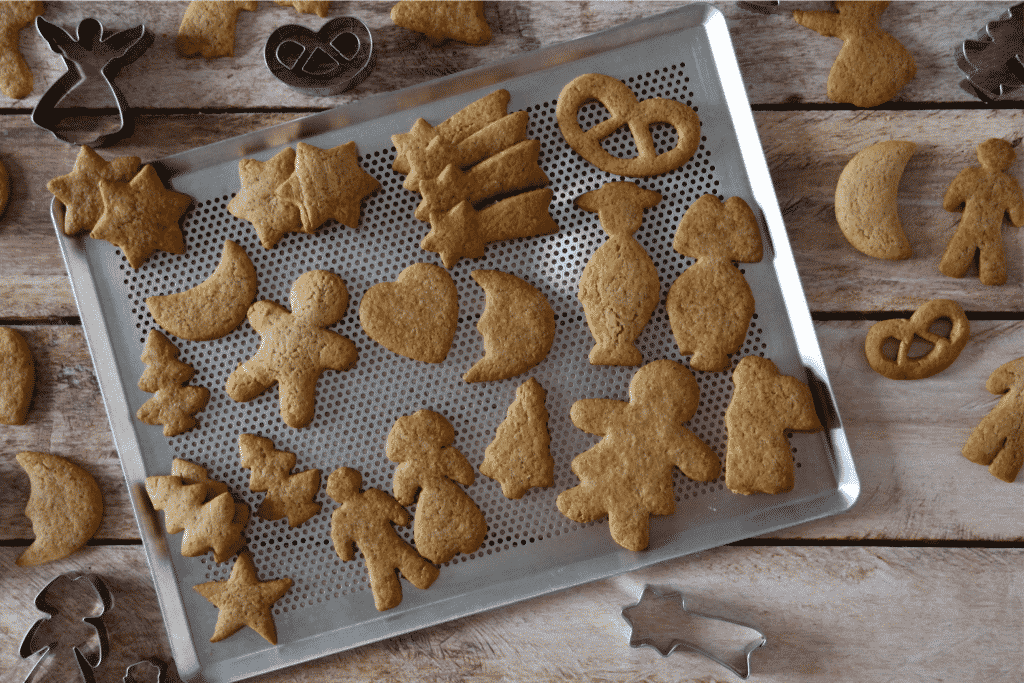 I chose to show my cookies without decoration, but you can of course add royal icing or melted chocolate as decoration. It's up to you to make your own style!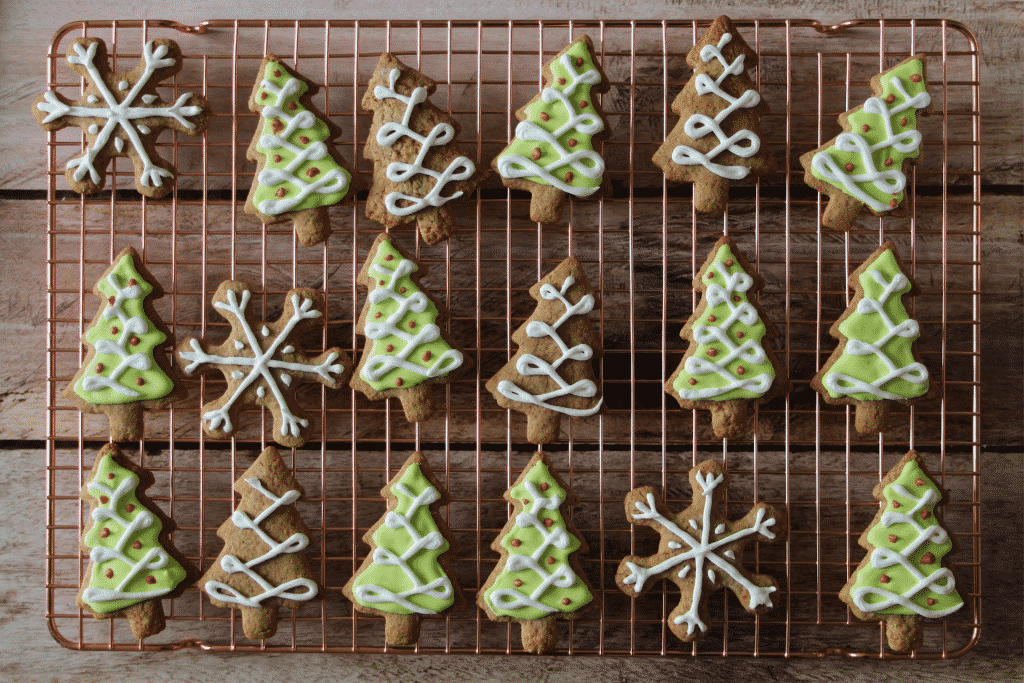 The utensils:
A food processor to make the pastry,
A rolling pin,
Baking mats or baking paper sheets
And several cutters.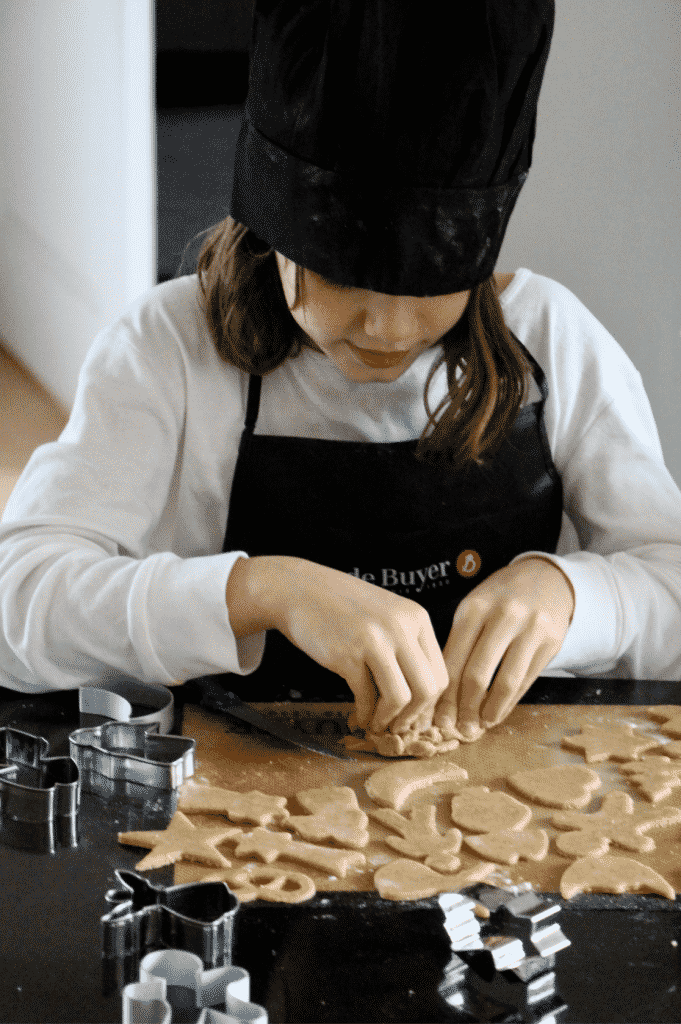 After, it's just a piece of cake!! And don't forget that this Alsatian tradition to make "bredeles" or Christmas cookies is a great activity to share with your children. They are going to enjoy it very much!!
Shall we go baking now?
The recipe, Chef!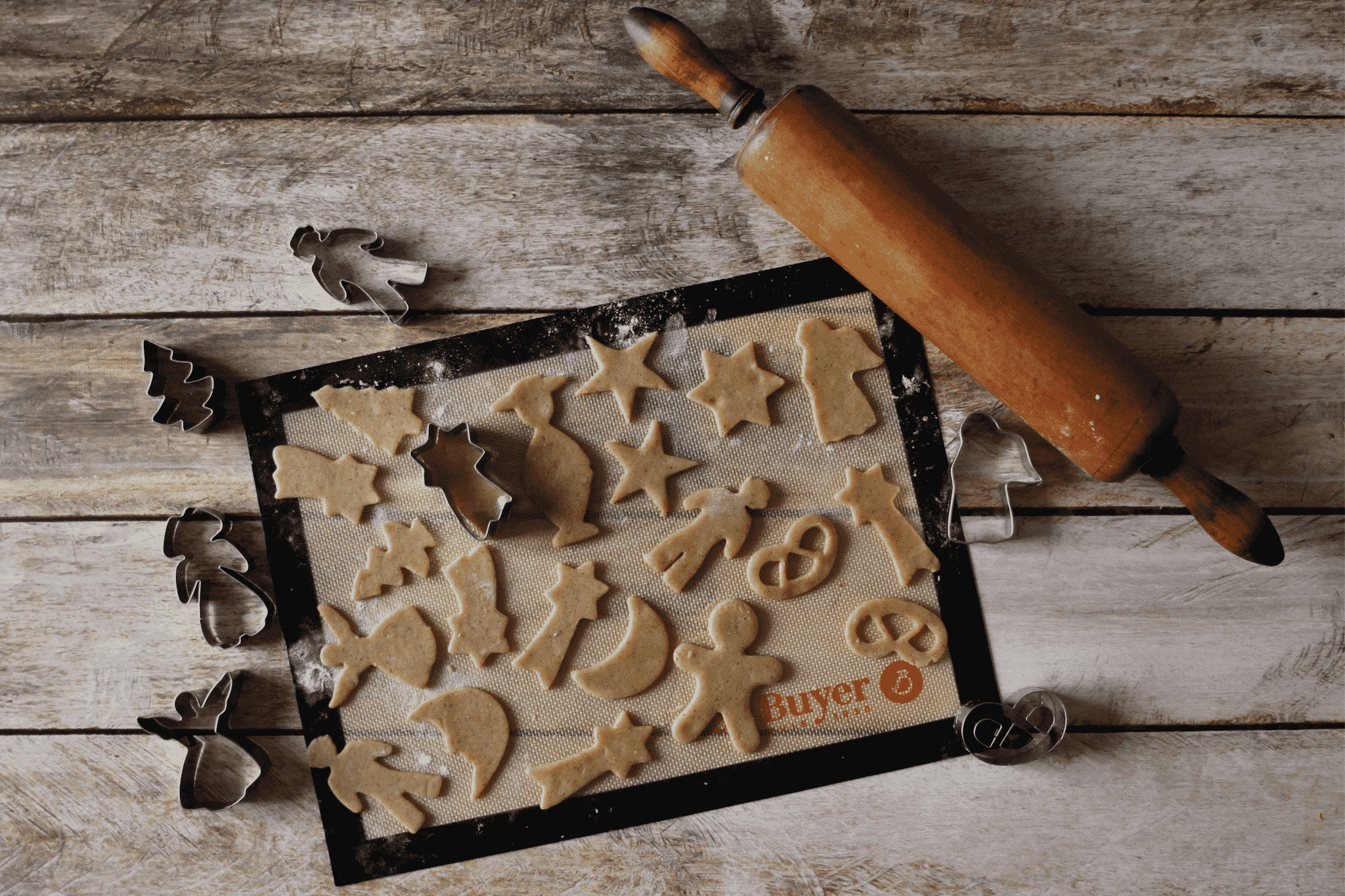 Print Recipe
Gingerbread Christmas Cookies
Ingredients
320 g flour
100 g cold butter
1 tablespoon gingerbread spice mix
1/2 teaspoon baking powder
125 g brown sugar
75 g honey
1 egg
1 pinch of salt
Instructions
1
Pour half of the flour with the butter cut in pieces in your food processor bowl.
2
Mix at low speed (2 on a scale from 1 to 6) then at higher speed (4 on a scale from 1 to 6).
3
Add the rest of the flour, baking powder, brown sugar, salt and gingerbread mix. Mix.
4
Add the beaten egg and honey. Mix.
5
You will get a crumble mixture.
6
With your hand, shape one ball, wrap it in a cling film and set in your fridge for one night (or at least 2 hours).
7
The next day preheat your oven at 180 degrees.
8
Flour your workplan and spread the pastry with a 3-4 mm thickness.
9
Cut the shapes with several cutters.
10
Place the pieces on two baking mats, leave some space between each of them.
12
Place them on a grid to cool down.