Hello my friends! I'm telling you, it was high time to do something, high time…
Yes, summer is finally here, it took a while to get real warm summer days! And now we urgently need a refreshing summer drink!!
Let's have my apple and pomegranate detox water.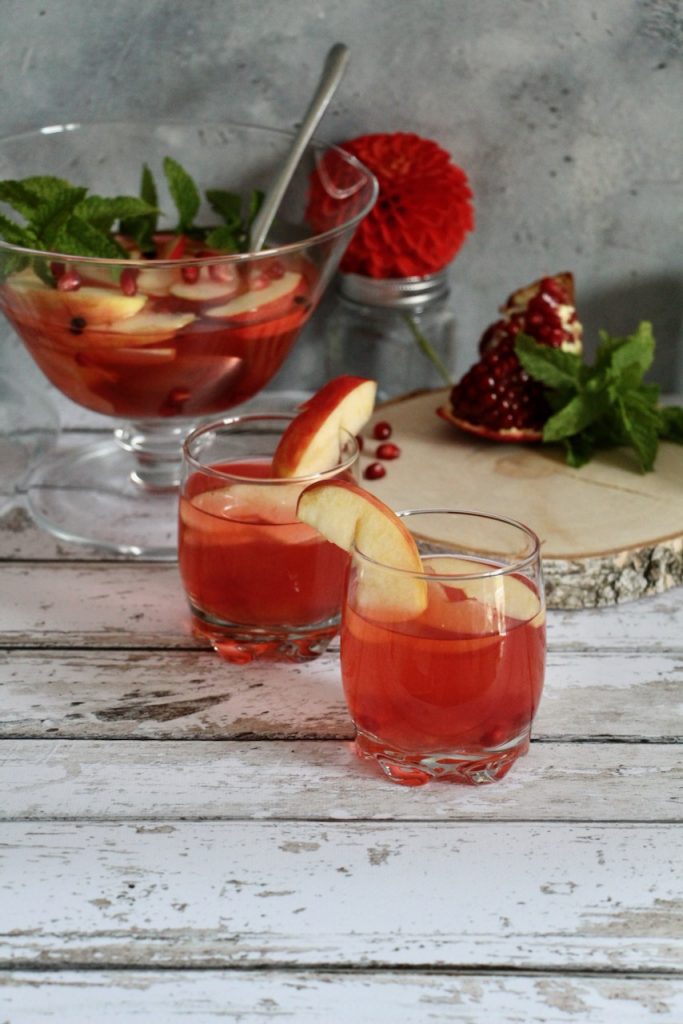 This recipe is so simple that you're going to be disconcerted and pleased at the same time! Fresh, a light taste, delicate and with a subtle flavor of Verbena berry… This apple and pomegranate detox water is the no guilt summer drink for sure!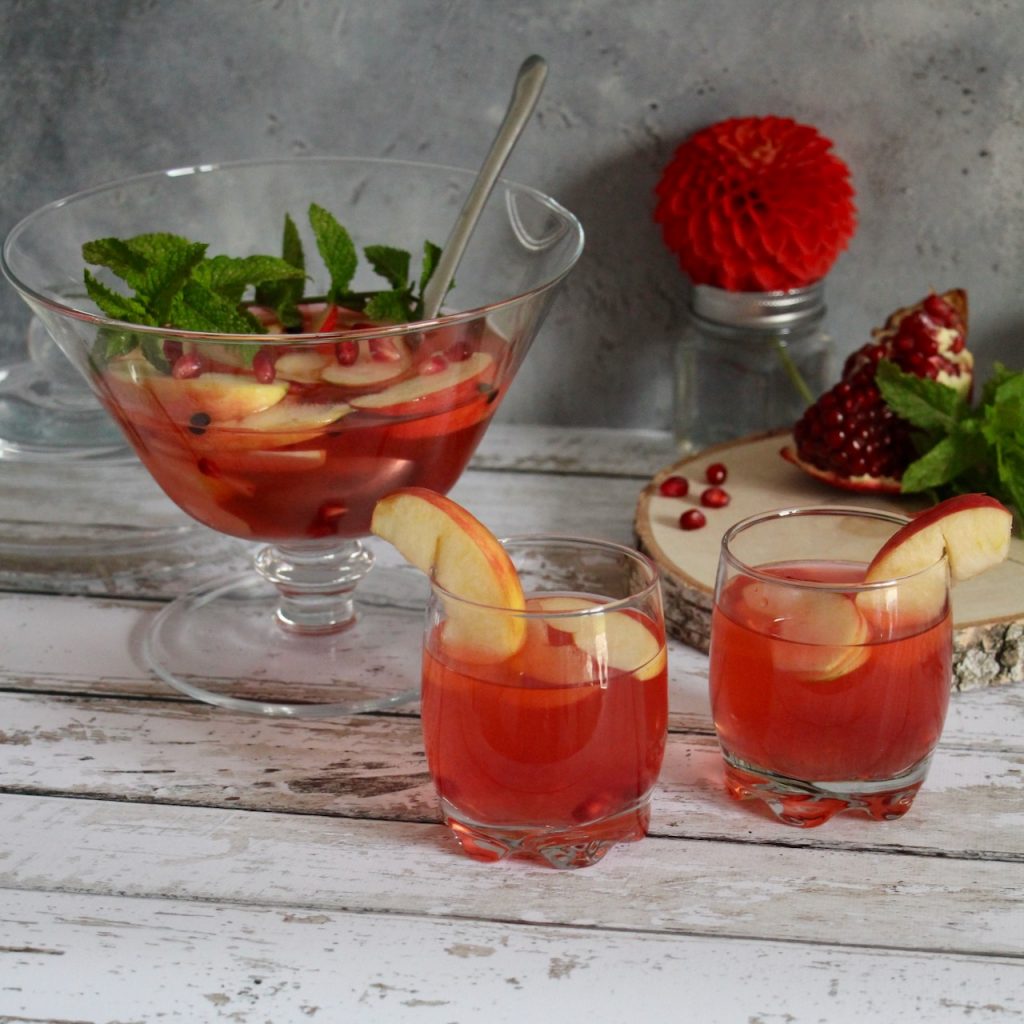 I already shared with you the mint and lemon iced tea. Here we switch the color! 😉 But we keep the idea of a recipe that is easy to make, with low calories and that will hydrate you! Perfect with warm and sunny summer days!!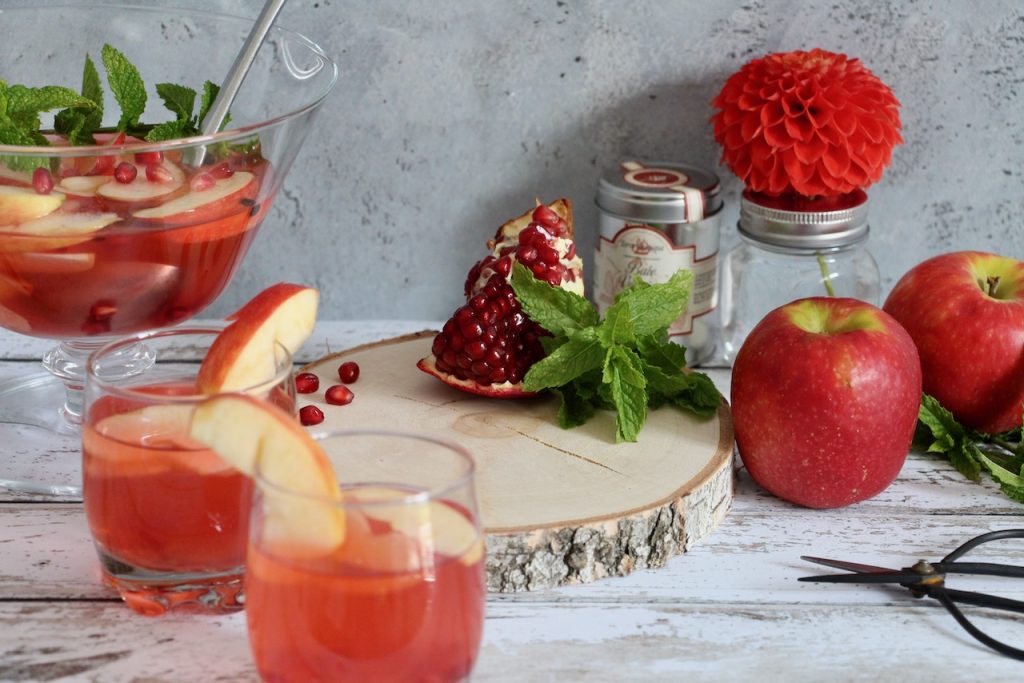 The quality of your ingredients will once again be the key to a good apple and pomegranate detox water. I took a Pink Lady apple, mint from my garden (freshly harvested 😉 ) and Verbena berries by Terre Exotique.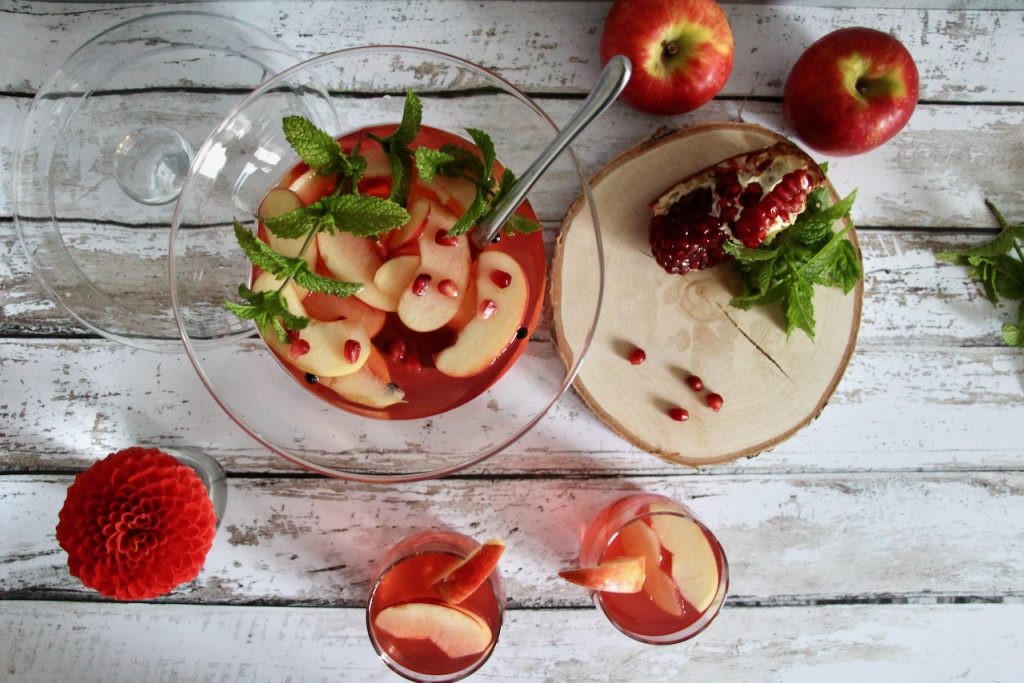 The utensils you need:
A pitcher,
A cutting board,
A knife
And a pestle.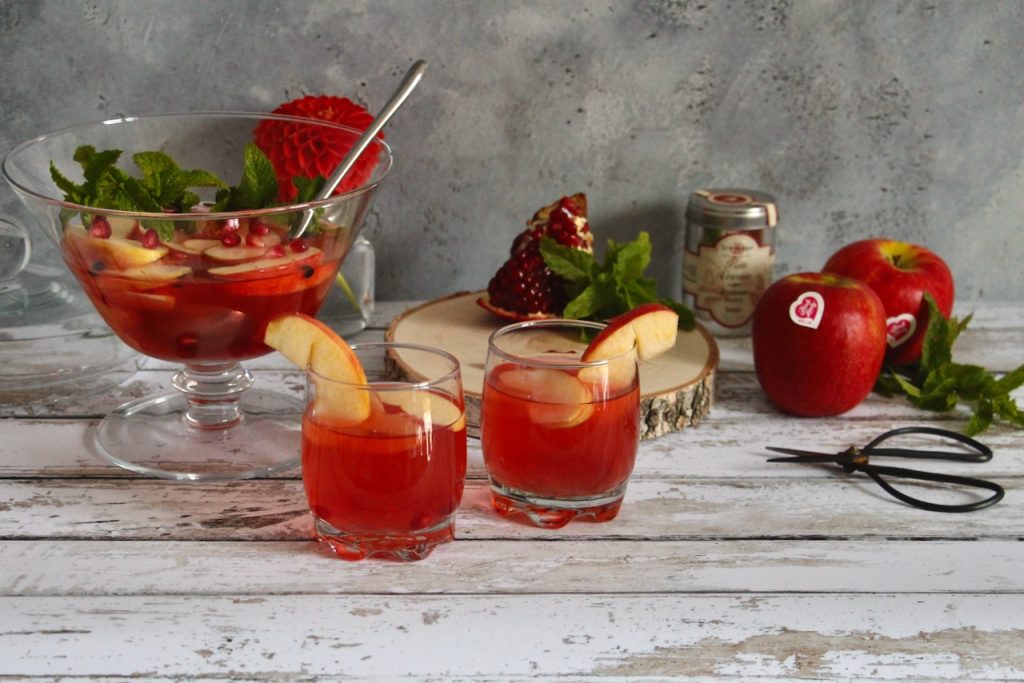 I think it's enough said…
Hurry! Give me a glass of apple and pomegranate detox water!
The recipe, Chef!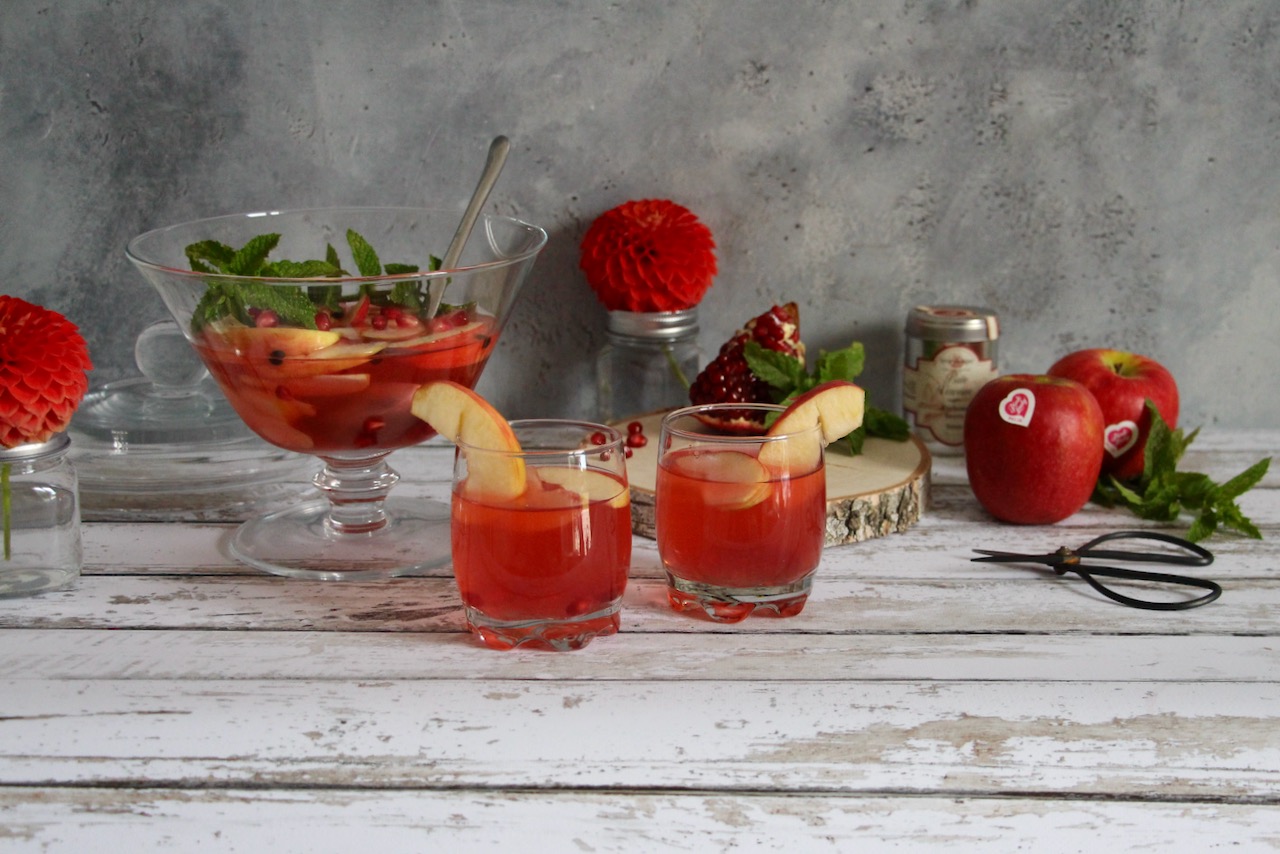 Print Recipe
Apple and Pomegranate Detox Water
Ingredients
1 liter of water
1 Pink Lady apple
1/5 pomegranate
10 leaves of mint
6-8 Verbena berries
Instructions
1
Pour the water in your pitcher.
2
Cut the apple in half, remove the center and cut thin slices.
4
Add the mint leaves slightly crushed in your hand and the Verbena berries.
5
Remove the seeds from the pomegranate, place half of them in the water, crush the other half with your pestle.
6
Pour the pomegranate juice in the water.
7
Set aside in your fridge for 2 hours.