In Alsace, any garden has rhubarb plants. In Alsace, any kitchen smells like baked cheesecake every now and then. Casserole&Chocolat(e) has decided to combine the two: rhubarb cheesecake!!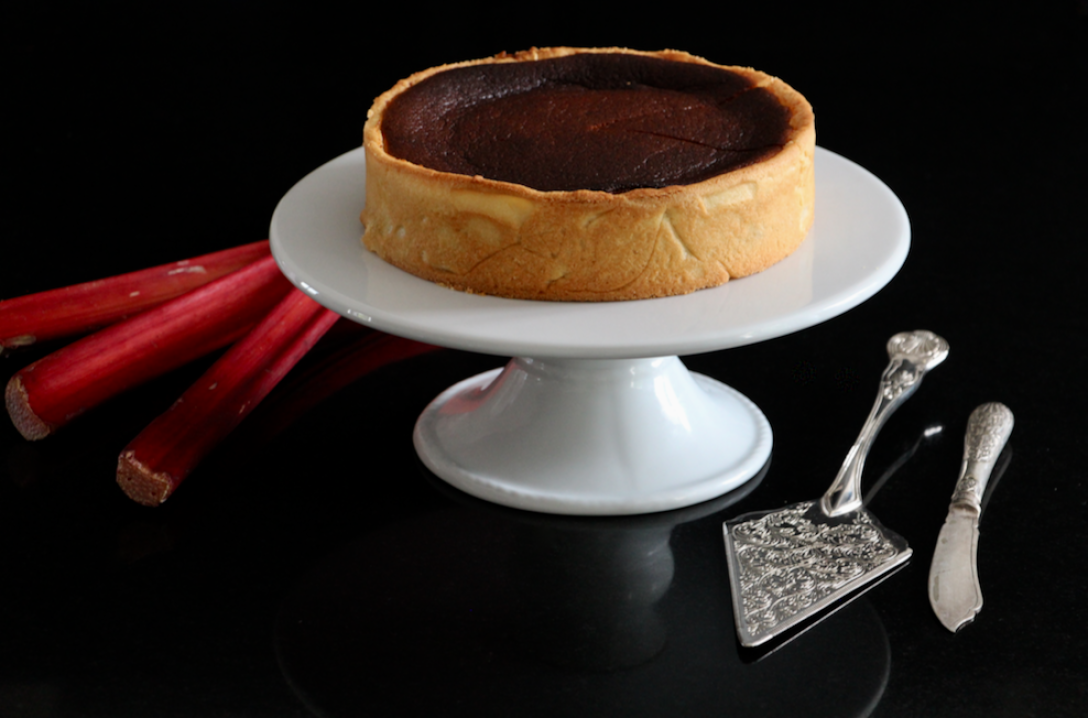 Isn't it obvious after all?? Just think about it… The softness of a baked cheesecake, the acidity of the rhubarb, it's a winning combination for sure!!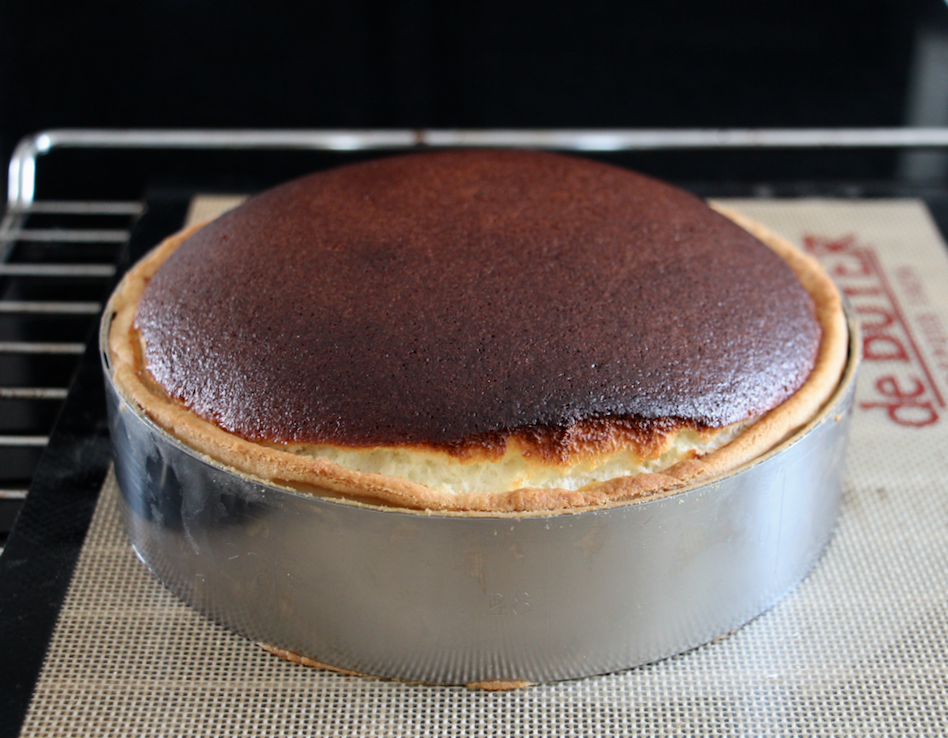 And it is another way to enjoy rhubarb season since it doesn't last long… You are just going to L-O-V-E it!!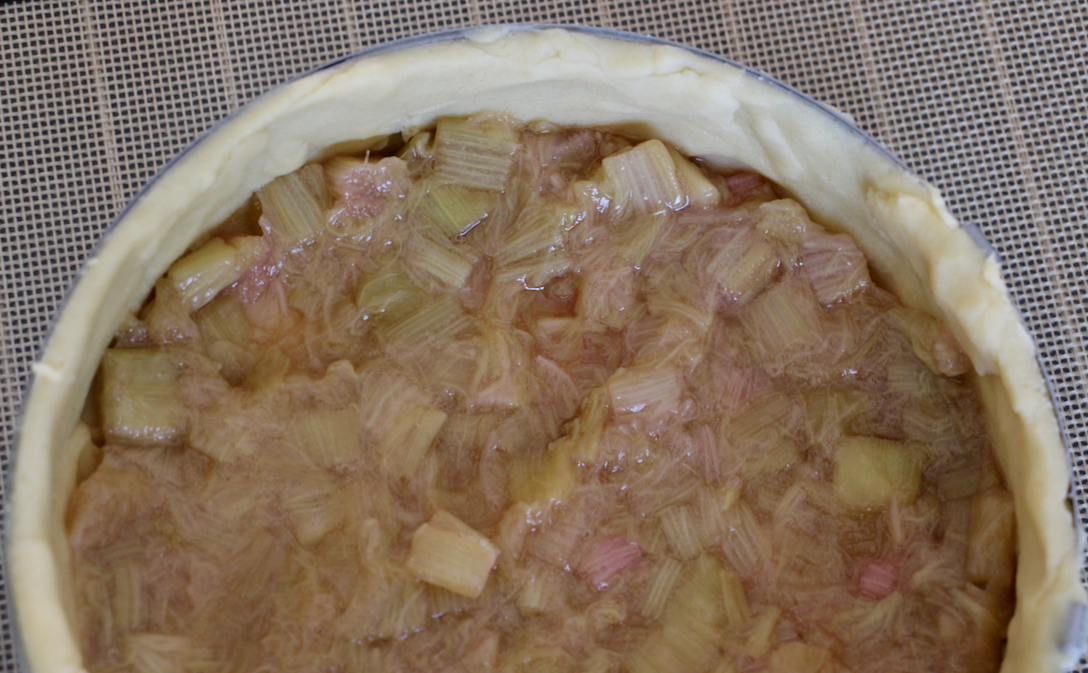 The recipe is simple: you will make a rhubarb compote, you will spread it on a shortcrust pastry or a shortbread pastry. You can also prepare it with frozen rhubarb if you don't have fresh one.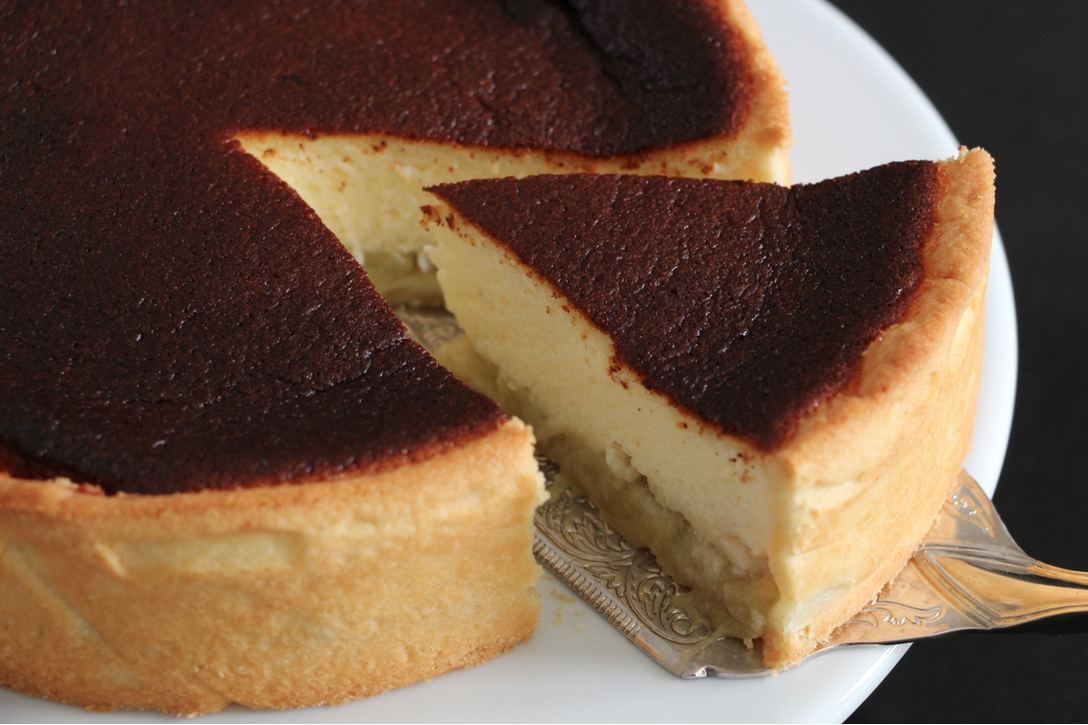 And if you like your cheesecake with a fruit sauce, I strongly recommend a  strawberry sauce. The strawberry/rhubarbe combination is pure common sense…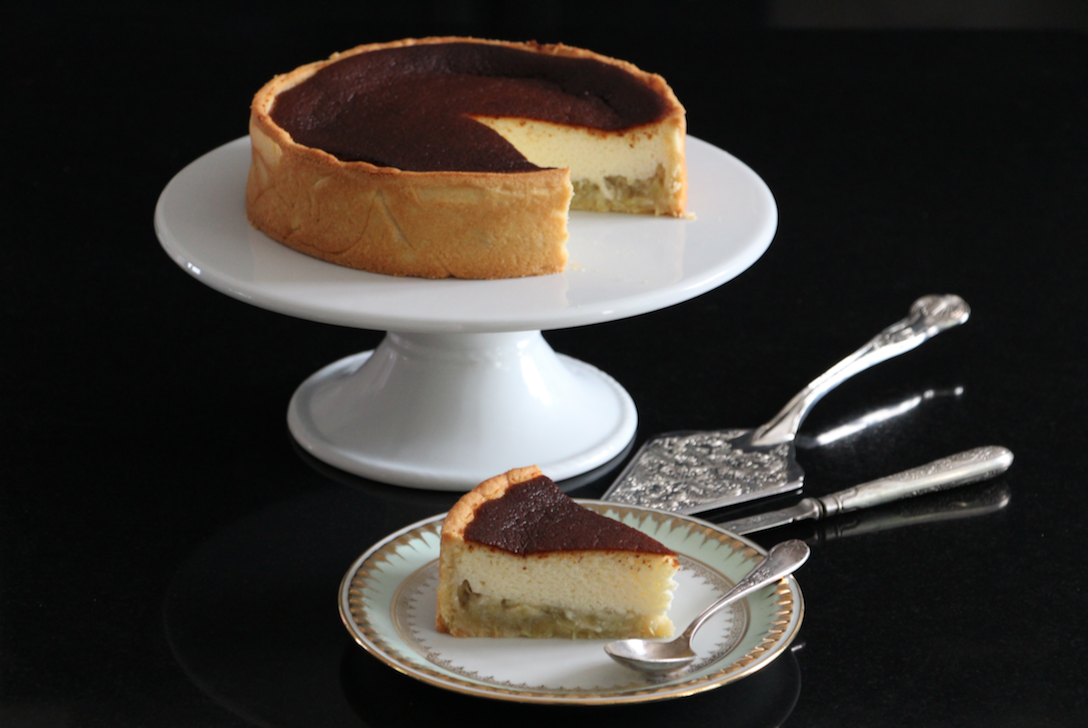 I think you are ready to get to the next step…
The recipe, Chef!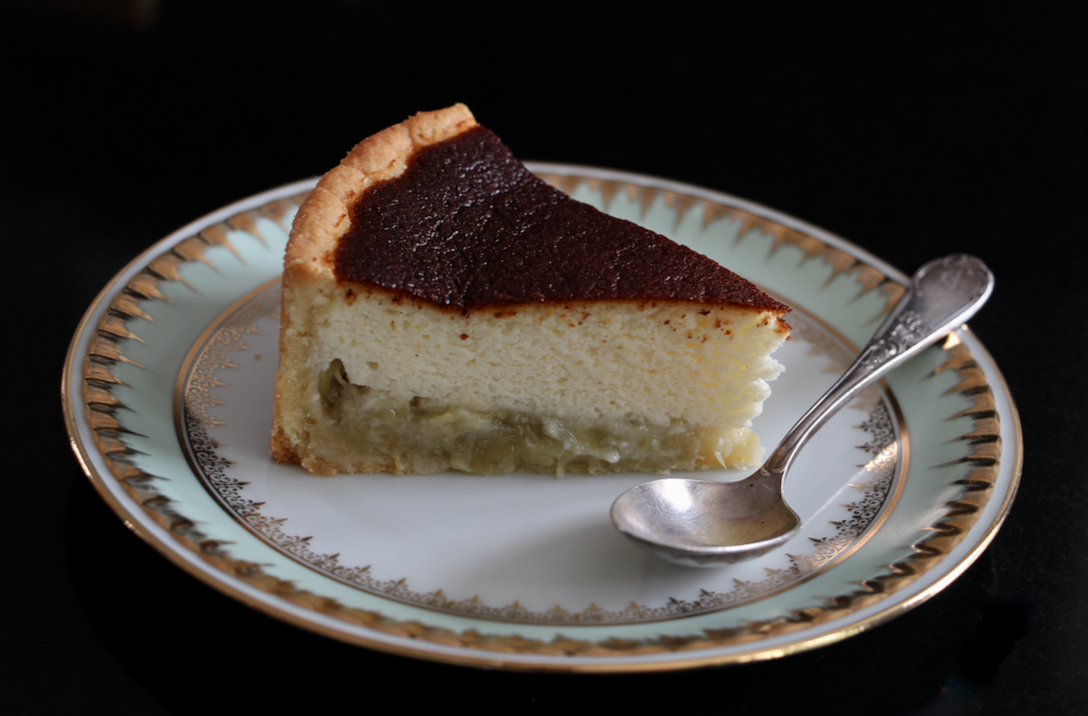 Print Recipe
Ingredients
300 g pastry

3-4 rhubarb stalks

60 g sugar

Vanilla powder

600 g smooth cream cheese

15 cl cream

4 eggs

1 egg white

60 g starch (or flour if you don't have starch)

190 g sugar
Instructions
1
Cook, at low heat, for 10 minutes, the rhubarb (peeled and cut in cubes) with the 60 g of sugar and vanilla powder.
2
Preheat your oven at 210 degrees.
3
In a large bowl, put the smooth cream cheese, the cream, the egg yolks, the sugar, the vanilla sugar and the starch. Mix.
4
Whip the egg whites firmly.
5
Add the egg whites with a spatula to the cream cheese mixture.
6
Spread your pastry with a generous thickness and put it in your mold.
7
Pour the rhubarb compote on the pastry and spread it.
8
Pour the cream cheese mixture on the rhubarb.
10
After 45 minutes, turn off your oven, open the door and leave the cake inside for a few minutes.
11
Then, let it cool down at room temperature for 20 minutes before unmolding.