Hi guys !! So today it's back to school day … You are already exhausted and I get it ! Believe me … So you need something nice, to cheer you up, something that will make you feel good, something that will take you away from pencils, notebooks and your 4 year old asking "mummy, am I going to succeed this year ??" The answer is waffles by Christophe Felder !!! Oh yeah !! You need waffles !!
Maybe you'll leave one or two fro your kids, because you are a nice person … Maybe …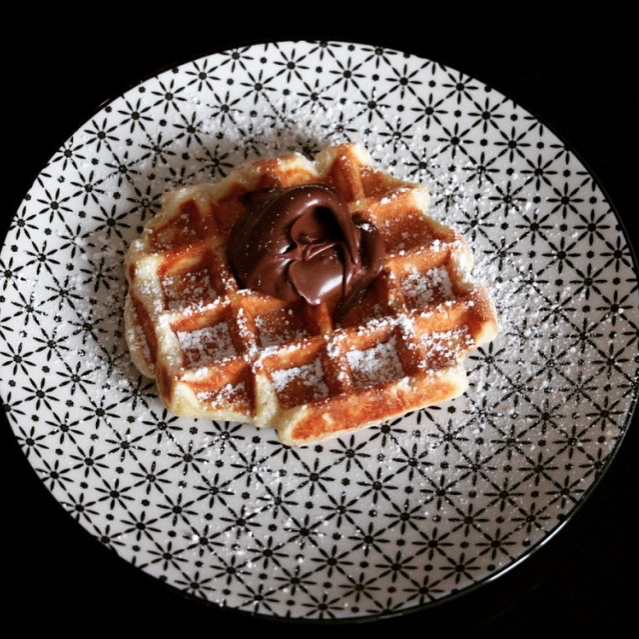 Christophe Felder is one of my few references in pastry, you may already know that. His waffles are just perfect, even with a basic waffle iron. Crunchy and soft inside ! No need to look for another recipe, this is the one !! With iced sugar, honey, nutella or melted chocolate … OMG !! I'm starving !!
So, let's do this! Send the kids in the garden (weather is still nice, they can play outside !) and let's bake some waffles …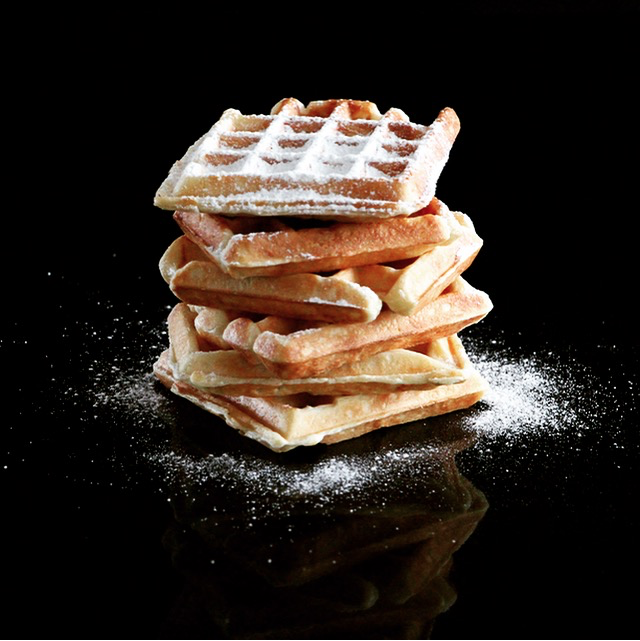 Print Recipe
Waffles by Christophe Felder
Ingredients
250 g flour

2 eggs medium size (approx 100 g)

1/2 vanilla pod

30 g sugar

60 g butter

150 g milk

15g fresh yeast or 2 bags of dried active yeast

100g thick cream or 10 cl liquid cream

A bit of salt

1 teaspoon of rhum or Kirsch
Instructions
1
Pour the flour in a large bowl (your batter with grow, you need a large volume).
2
Melt gently the butter (in a pan or with your microwave oven, don't boil it).
3
Mix the yeast with warm milk (approx 40 degrees) until you get an homogeneous mixture.
4
Beat the eggs, add the vanilla seeds, the sugar, the salt.
5
Pour le milk and yeast on top of the flour and mix. Add the eggs/vanilla/sugar/salt and mix.
6
Add the cream and mix again until you get an homogeneous mixture.
7
Add the melted butter then the rhum or Kirsch.
8
Cover your bowl with a linen and let your batter grow in a rather warm place for at least 1h30. (I use my bathroom ! warm and slightly humid ...)
9
The batter should grow significantly and show little air bubbles on the surface.
10
Heat your waffle machine.
11
When it's warm enough, add some oil on your waffle iron. Then pour a ladle of pastry , spread it and bake it !
Enregistrer
Enregistrer
Enregistrer
Enregistrer
Enregistrer
Enregistrer
Enregistrer
Enregistrer
Enregistrer