Hello my friends!
Halloween is just around the corner, time for me to suggest a new recipe for this occasion!
And today, I feel like making mummy rice krispie treats…
Let's see the recipe, Chef!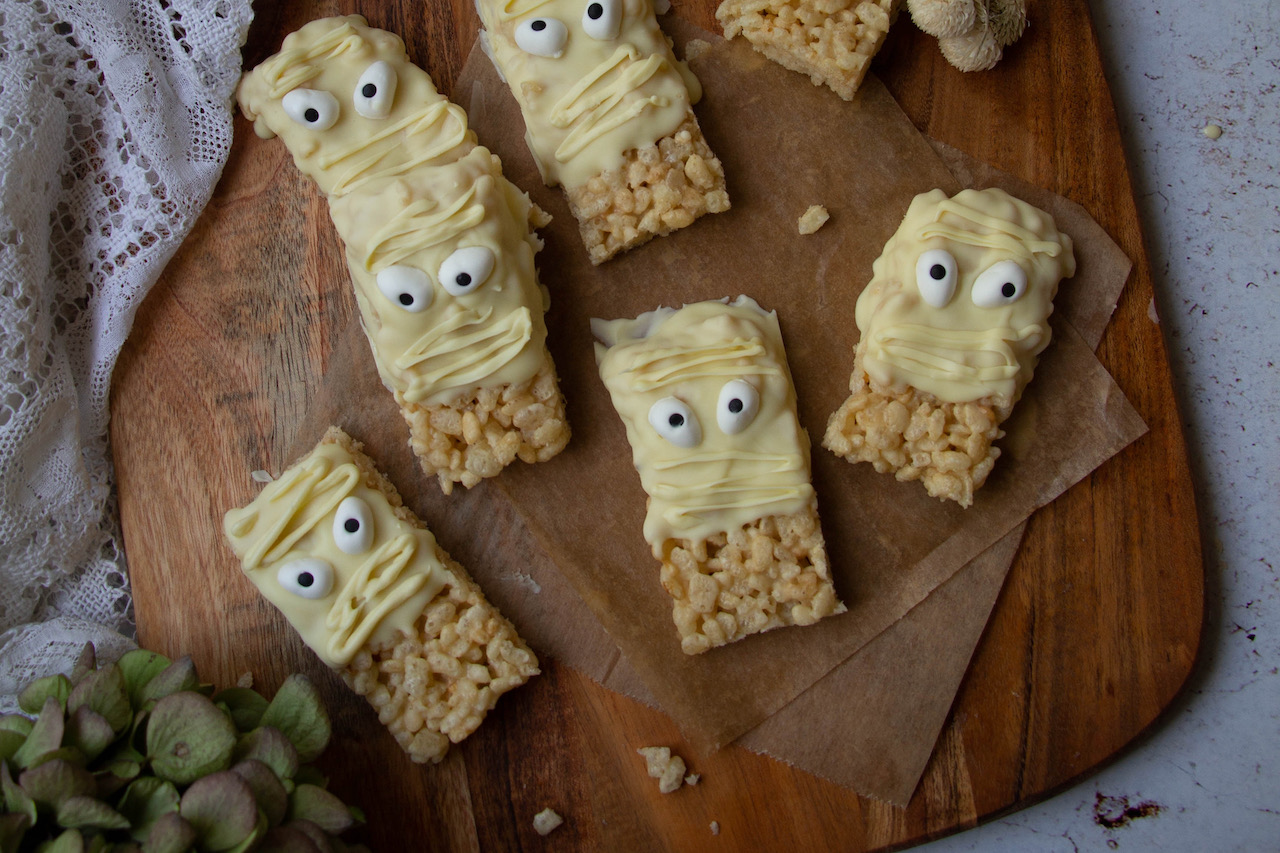 Print Recipe
Mummy Rice Krispie Treats
Ingredients
Main preparation

1,5 cups puffed rice (50 g)

1/6 cup avocado or coconut oil (40 ml)

1/8 cup maple syrup (30 ml)

60 g white chocolate

1 pinch flower salt

Decoration

65 g white chocolate

16 sugar eyes
Instructions
1
Melt gently the white chocolate with a double boiler.
2
Combine the oil and maple syrup in your bowl.
3
Add the melted chocolate, combine well. Add the flower salt.
4
Pour the puffed rice, combine.
5
Pour in a 18 cm square mold covered with parchment paper and set aside in your fridge for at least 30 to 45 minutes.
6
Cut the square in 8 pieces.
7
Melt gently the white chocolate with a double boiler.
8
Cover the pieces partially with white chocolate, place the sugar eyes and set aside 15 minutes in your fridge.
9
Pour the remaining chocolate in a piping bag with a very thin nozzle. Make lines on each pieces over the top and bottom to make them look like mummies.
10
Set aside in your fridge until serving.