Amazing discovery today my friends!! Obviously, I had to share it with you!
I have already tested quite a few brioche recipes, I love the "mousse brioche" by Conticini (I promise, I will post it soon here), his puff brioche is just fabulous, but this … this my friend is the best of the best!! What a taste, what a smoothness, what a texture! This is the braided brioche by Christophe Felder !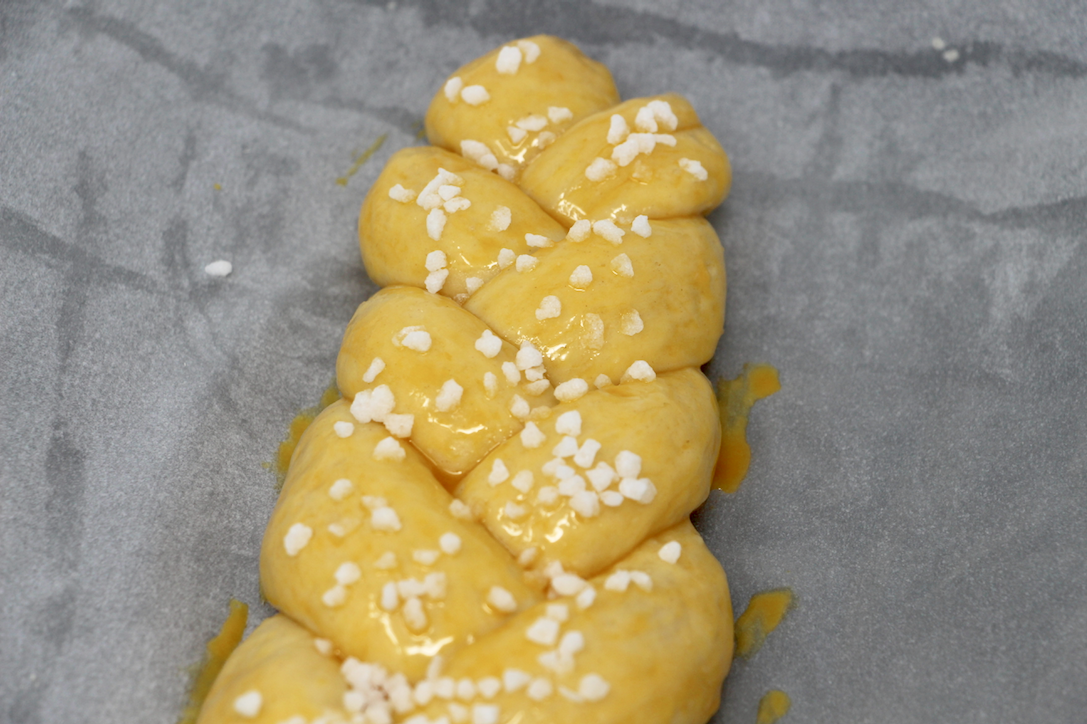 It is not the first recipe from this amazing pastry chef that I share with you. I always enjoy his recipes very much. This one just blew my mind!!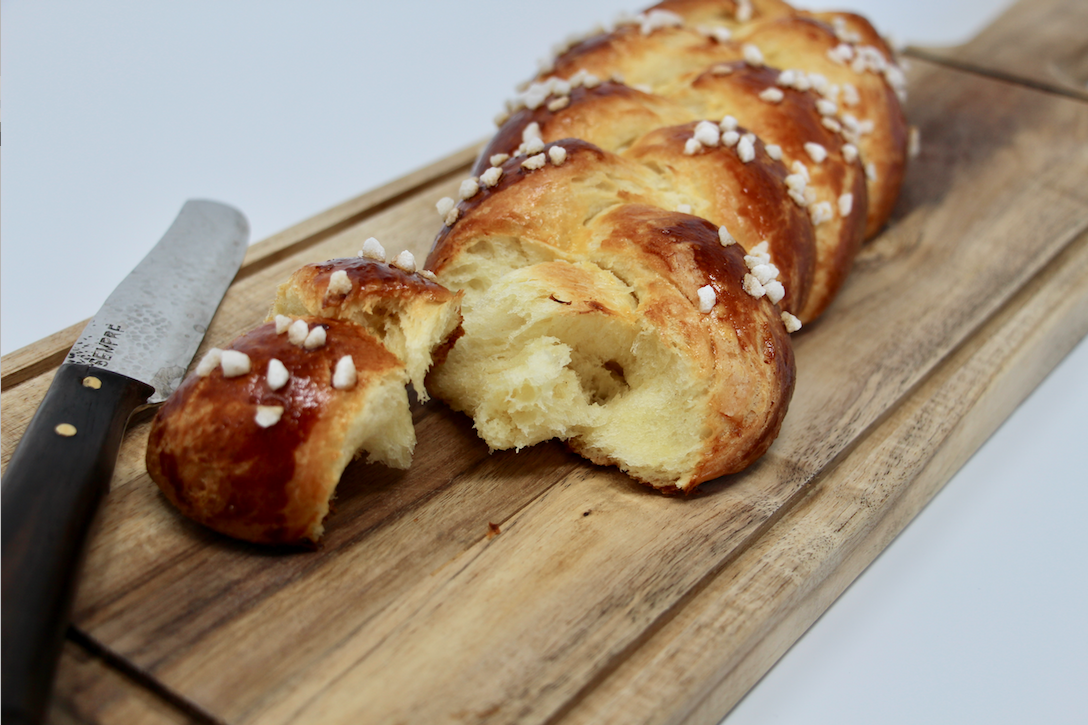 It took me back to my childhood, a throwback to … well a few years ago. I'm a kid again, enjoying a yummy slice of brioche. Pur moment of delight!!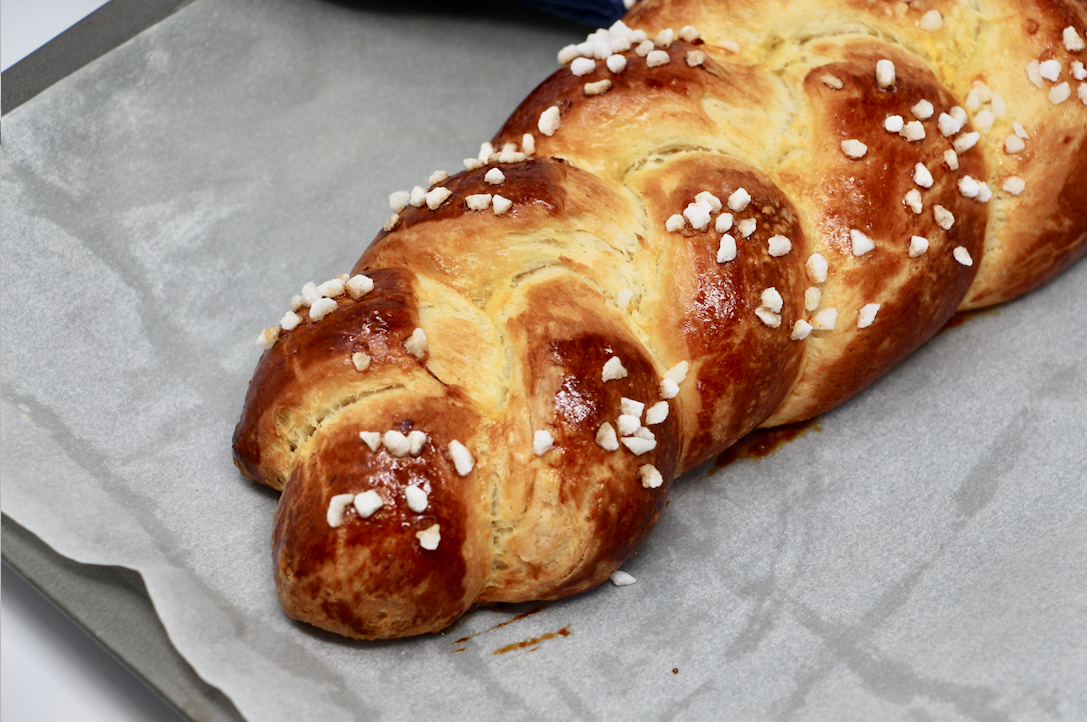 Now that you may be mouthwatering (I hope I did arouse something here!!), I have to be honest with you, there is a down side: good food takes time…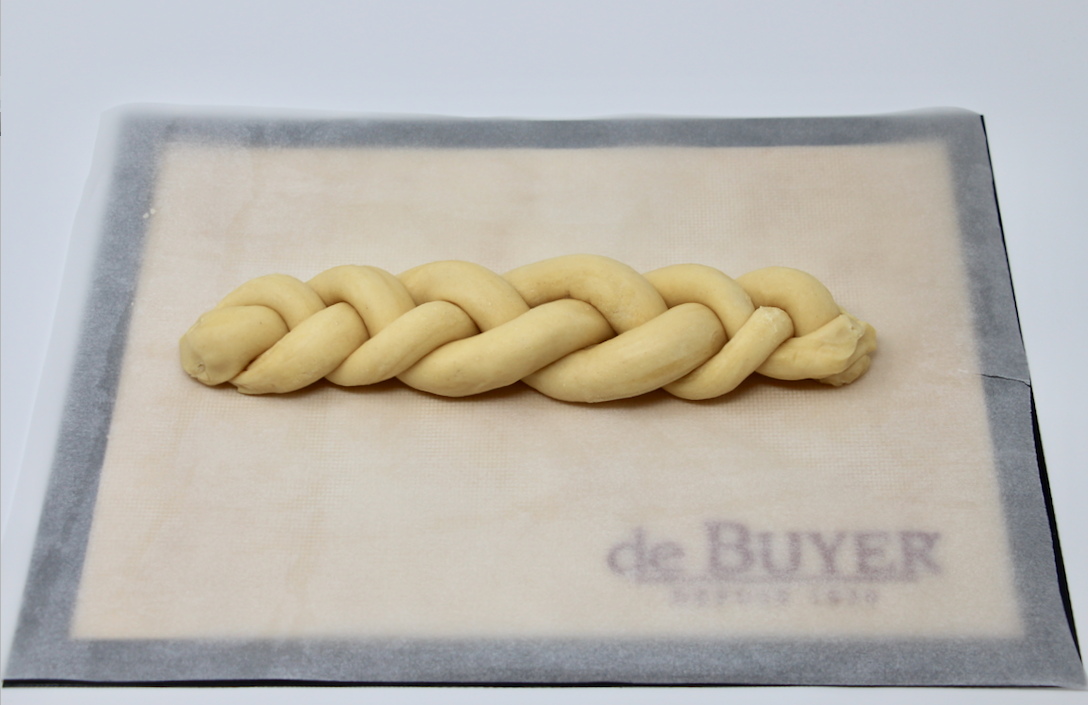 And here, you will have to keep the faith… Making the dough isn't long at all, it is also quite easy, but you will have to leave it to rest slowly, gently, with no rush. Pastry often means learning to be patient…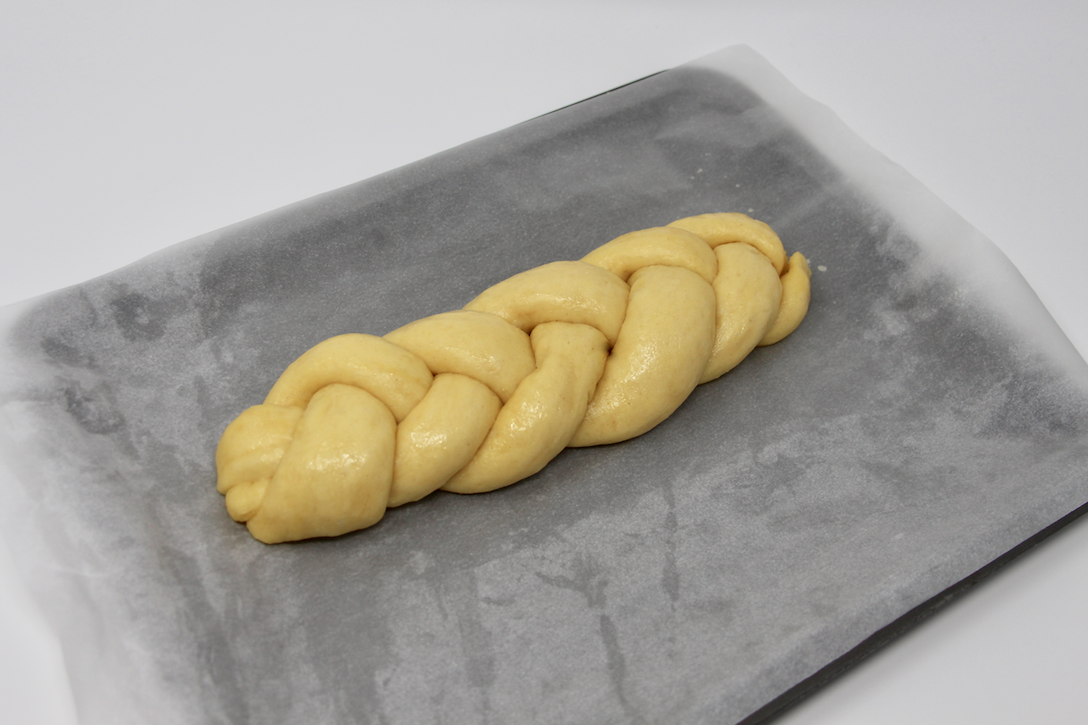 After that, it's just pleasure!!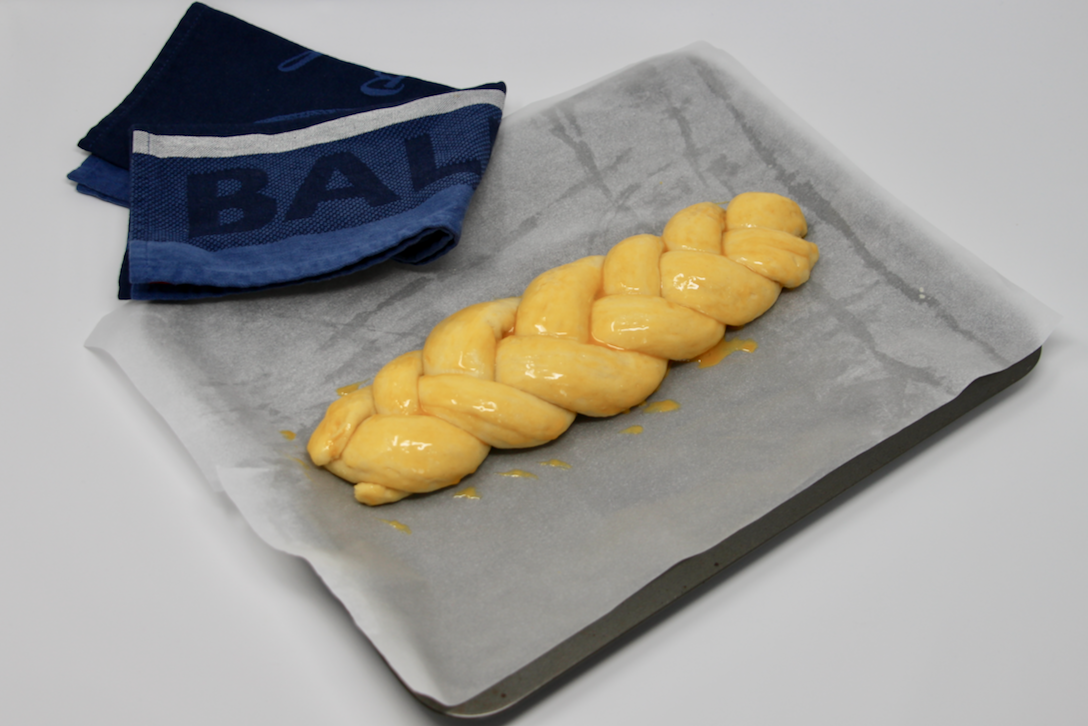 A few details before starting though… The initial recipe suggest quite a lot of butter (165 g), I recommend to put 10% less. It is an important element of the recipe, take a quality butter. I bought the one from la Laiterie de Condé sur Vire, by Elle&Vire. It was great!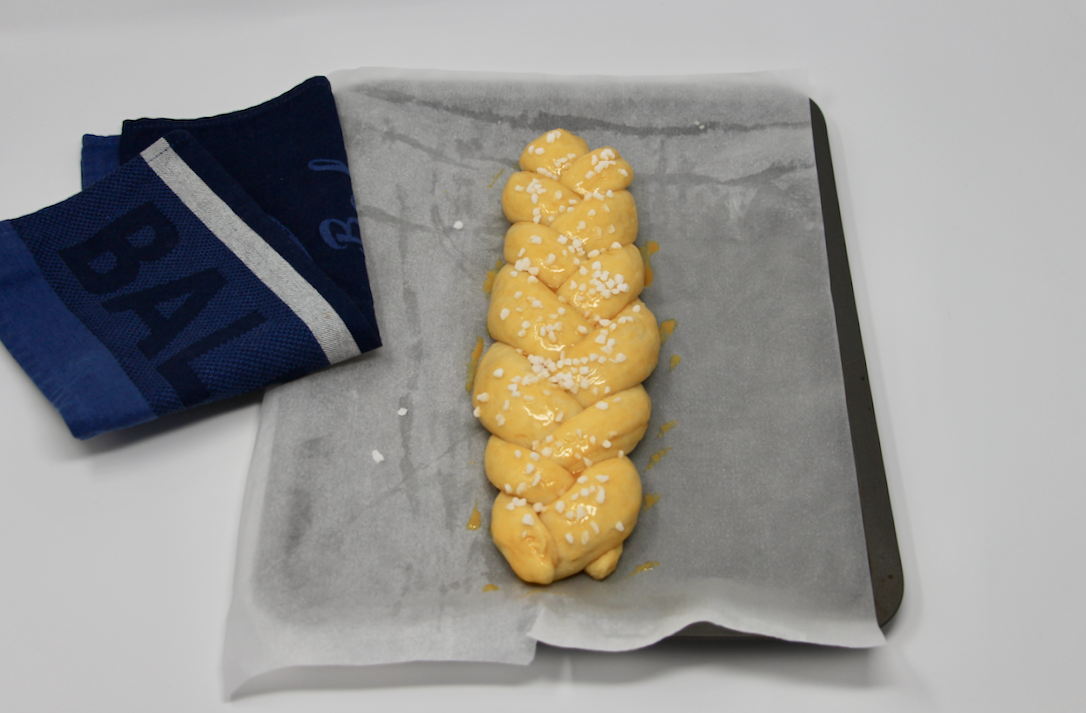 You will have enough dough to bake 2 lovely braided brioches, 300 g each with the quantities I gave you. And as my kMix by Kenwood can easily handle doughs made with 500 g of flour, I can double the quantities, and put two brioches in my freezer… Just in case… 😉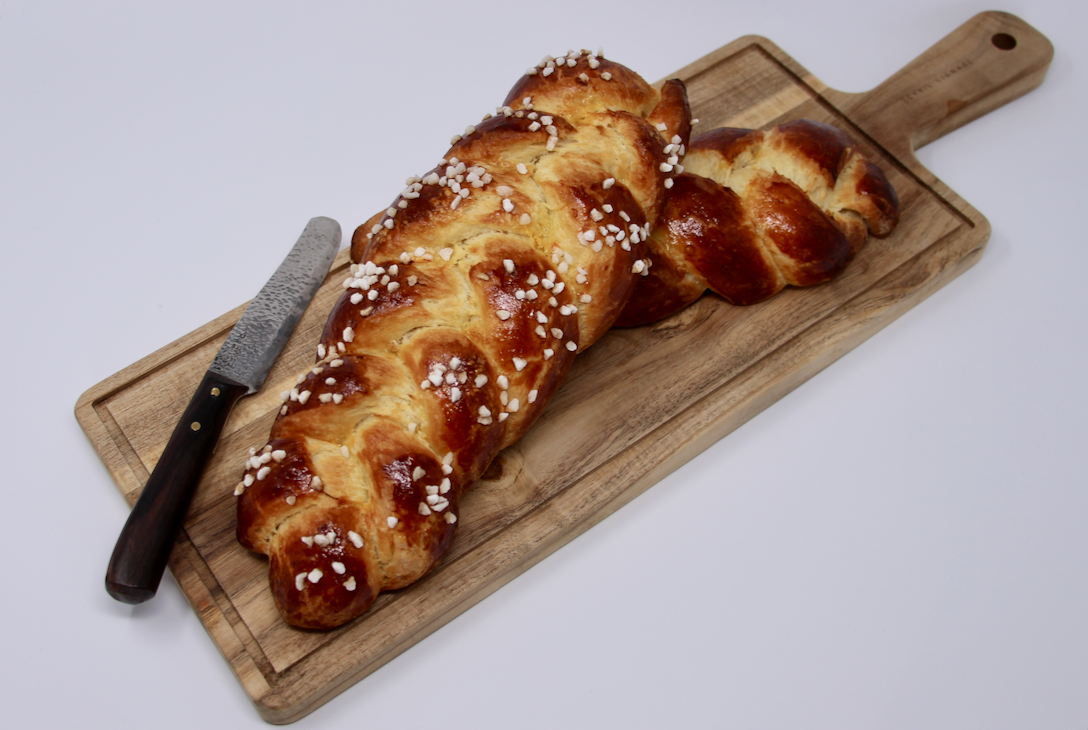 Also, I decided to add pearl sugar by Daddy on one of my brioches, you can also add a sugar glazing with chopped almonds or add chocolate chips directly in your dough. Matter of taste or feeling…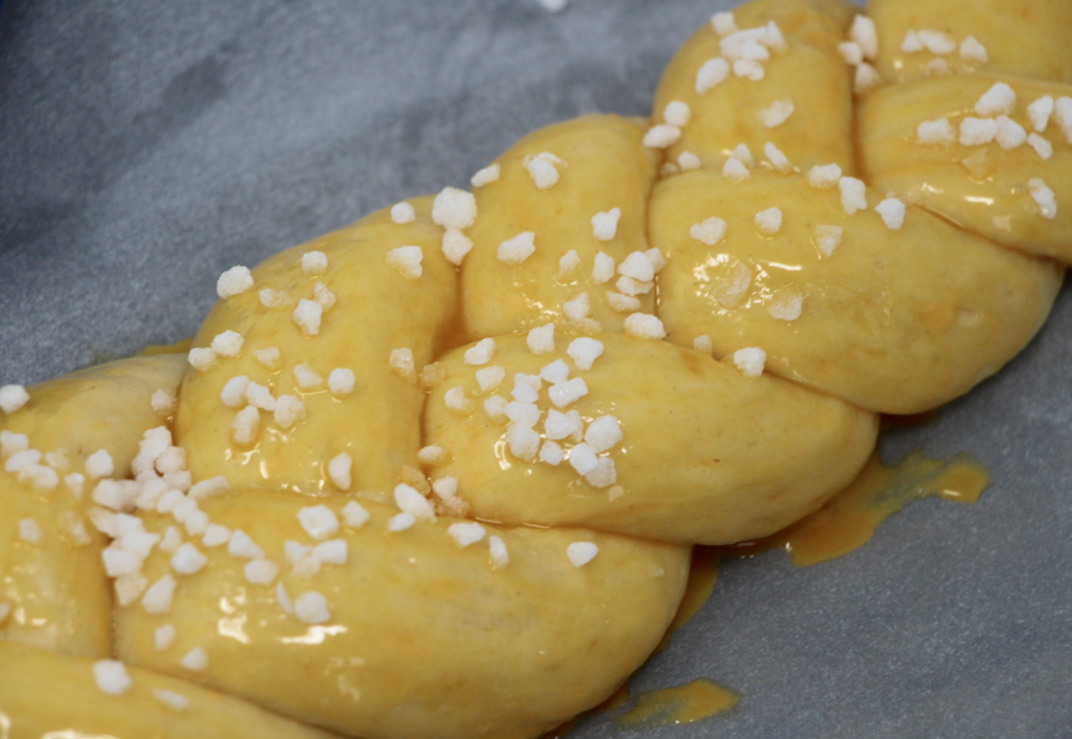 I think you are ready now…
The recipe, Chef!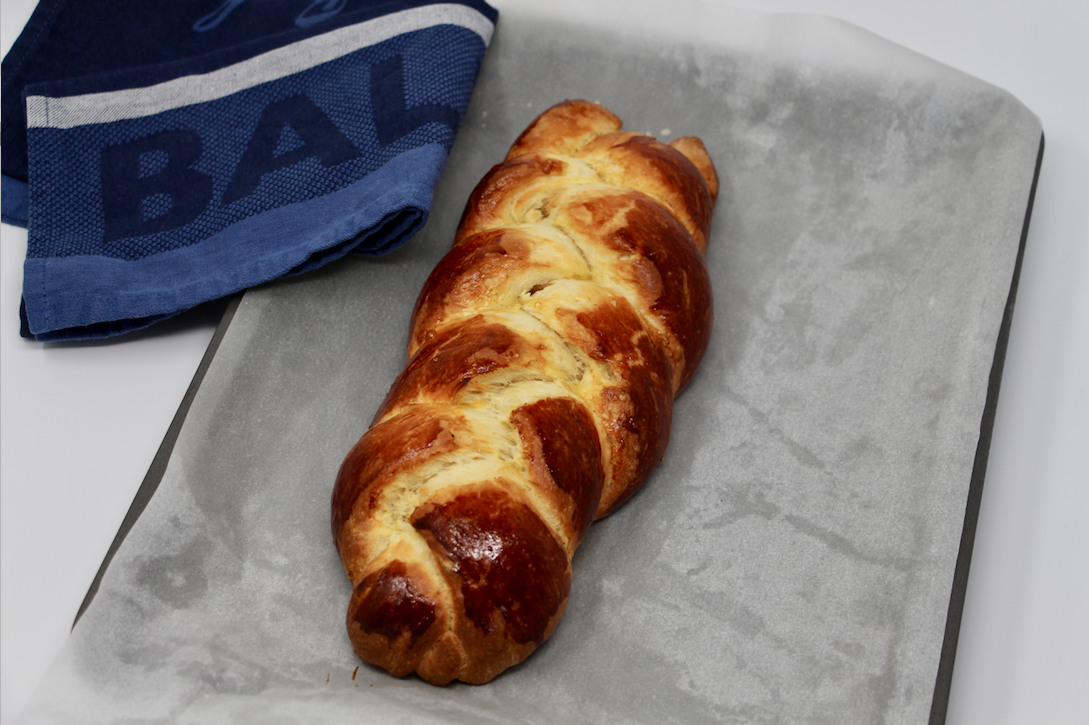 Print Recipe
Ingredients
250 g flour

5 g dehydrated yeast or 10 g fresh yeast

150 g eggs

30 g sugar

4 g salt (a teaspoon)

150 g soft butter

2 egg yolks

1 tablespoon of milk
Instructions
1
Pour the flour, sugar, salt and yeast in your food processor bowl. Make sure the yeast won't touch the salt or sugar.
2
Add 3 eggs and knead at low speed (1,5 on a scale from 1 to 6) for 3 minutes. Help with your spatula if needed. You should get a firm dough.
3
Add the butter cut in pieces. Knead again at low speed (1,5 on a scale from 1 to 6) for 3-4 minutes then increase to medium speed (3-4 on a scale from 1 to 6).
4
Your dough shouldn't stick to the bowl anymore after 10 minutes of kneading. If not, add 1 o 2 tablespoons of flour.
5
Cover with a linen and leave to rest in a hot and rather humid place for 2 to 3 hours. The dough should grow and double.
6
Work the dough with your hands gently on your workplan with a little bit of flour.
7
Set aside in your fridge for 2 hours.
8
Cut the dough in 6 identical pieces. Set 3 pieces aside in the fridge again.
9
Roll the other 3 in 25 cm long tube.
10
Start braiding starting at the middle of the tubes. Turn the brioche and finish braiding. (see the step by step pics below)
11
Proceed with the other 3 pieces.
12
Cover each brioche with a clingfilm and let rise for 2 to 3 hours in a hot and rather humid place.
13
Preheat your oven at 180 degrees.
14
Mix the egg yolks and milk. Brush gently your brioches.
15
Bake 15 to 17 minutes while checking on the color of the brioches.
16
Let cool down on a grid before eating.
Notes
Felder's recipe mentions 1 hour for the first rising period. It was definitely not enough for me. I had to wait 3 hours for my dough to double. Then it was getting pretty late, the second rise was made this way: one night in my fridge and 1 hour the next day in a warm room. The result was perfect!