Hey my lovelies!
It feels that we are still in winter here in France and we need something to warm us up. We want something comforting without blowing up the weight counter!! So let's enjoy food today, let's travel without guilt!! Tadaaa !! Here is my Thai vegetable soup!!
This recipe can be modified in a thousand ways: with thin slices of chicken, with rice vermicelli, with coconut milk if you want something smooth, with shrimps, or Chinese dumplings… Shall I go on?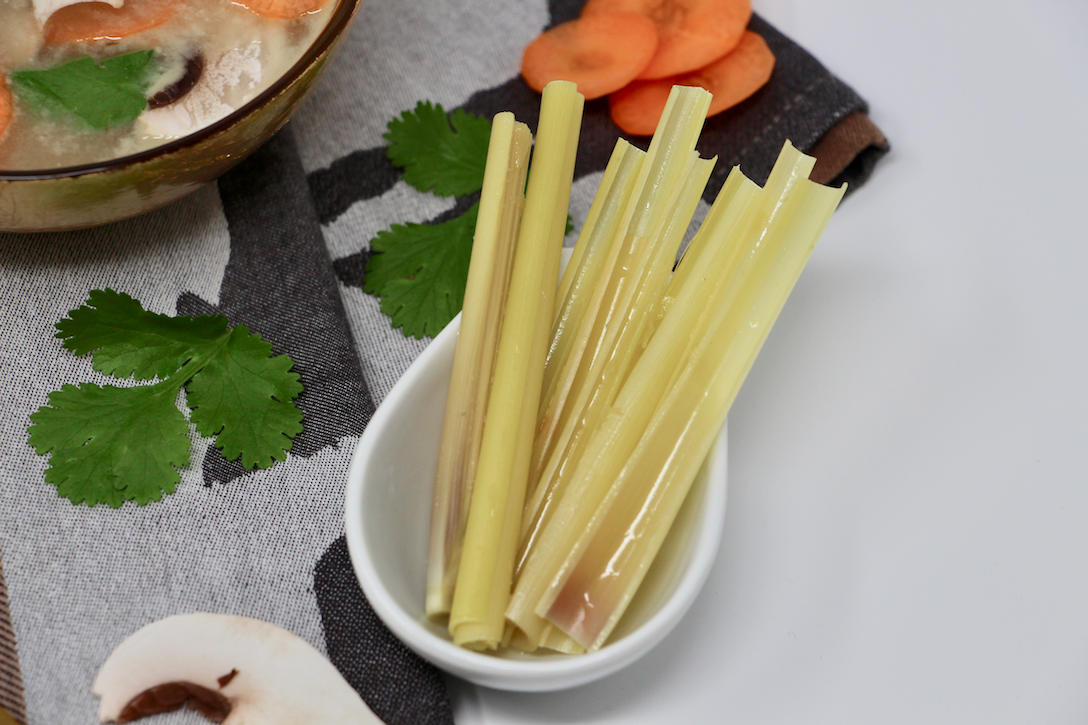 As any kind of broth, the recipe is quite simple, you just need a little stew time so that the flavors can spread…
The vegetable list I suggest can be adjusted according to your tates or simply according to what you have in your fridge! Free your creativity!! Gourmet peas, romanesco cabbage, broccoli … And I want to here about it!
Let's do this! The recipe, Chef!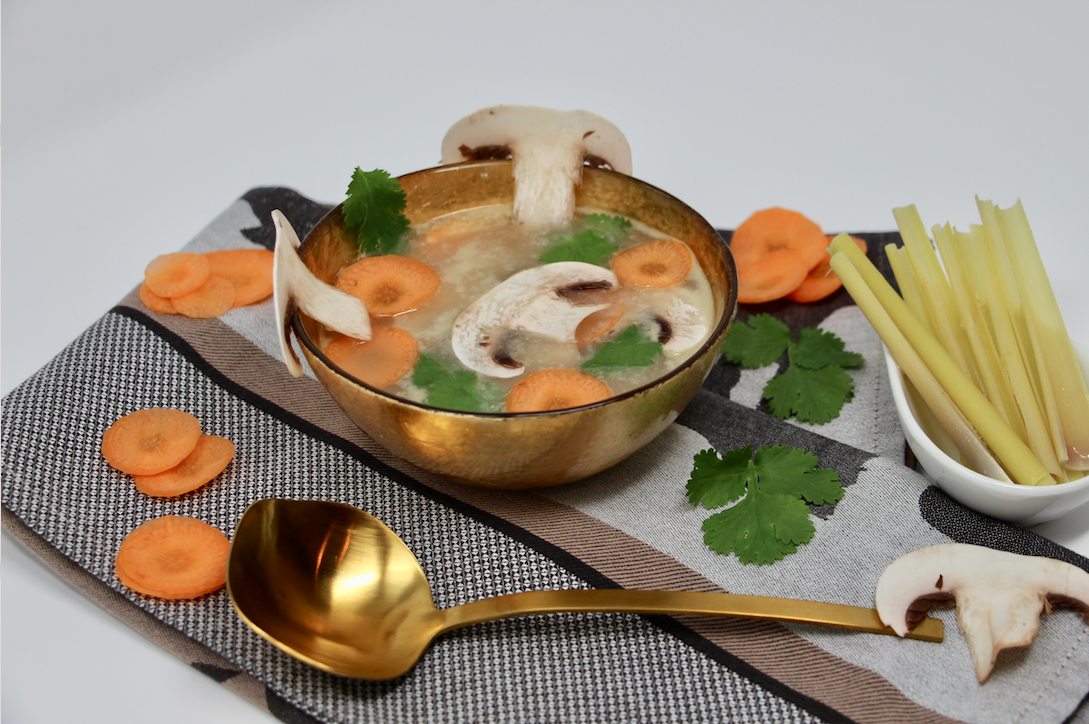 Print Recipe
Ingredients
1 carrot
1 fresh Paris mushroom
Fresh coriander
2 stalks of lemon grass
3 cm fresh ginger root
1 chicken stock cube
Salt
Pepper
Instructions
1
Peel and mince the vegetables (carrot and mushroom).
2
Set on one side the coriander leaves and the stalks on another.
4
Add the chicken stock cube, the peeled and grated ginger, the coriander stalks and the minced lemon grass.
5
Cook slowly for 15 minutes.
6
Leave to rest for another 15 autres minutes and pour through a skimmer to remove the stalks.
7
Heat the broth again. Season with salt and pepper.
8
Add the vegetables and coriander leaves. Serve after one minute.
Notes
I use a mandoline to mince my vegetables. You can add ground ginger and ground coriander to spice it up !