Breakfast lovers, hello to you!!
You already know by now that I'm a huge fan of dough and more specially of brioches (I still have to make progress on breads before sharing anything here…). So today's recipe will be a delicious orange blossom brioche!
I won't make a long speech… This brioche is smooth and moist! The orange blossom extract brings a subtle and delicate taste…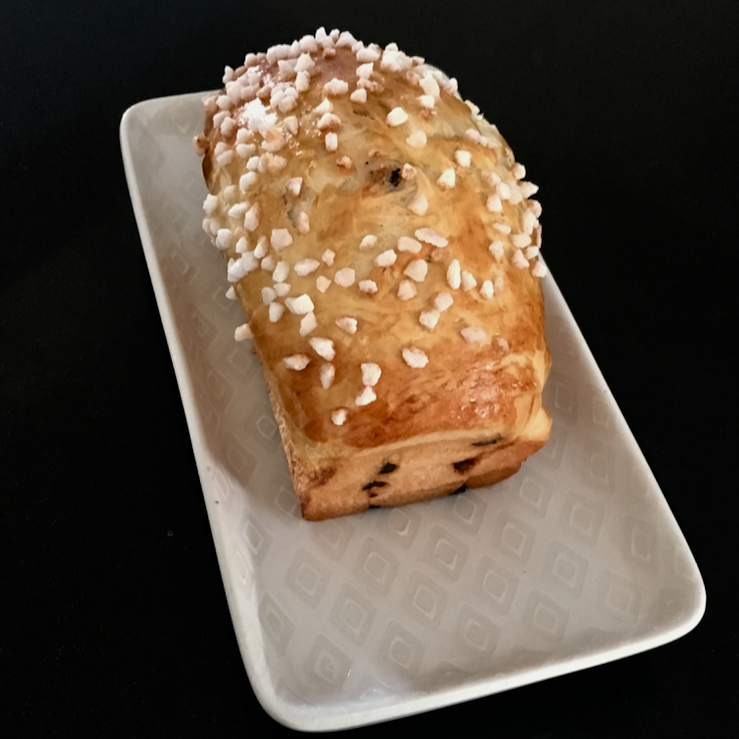 And, the best part is that the sugar pearls bring a crunchy texture and even more sweetness (I kow, I'm just stating the obvious here!!) that I strongly recommend!!
You get it, this is a nice change from the usual brioche recipes, you are going to love it!!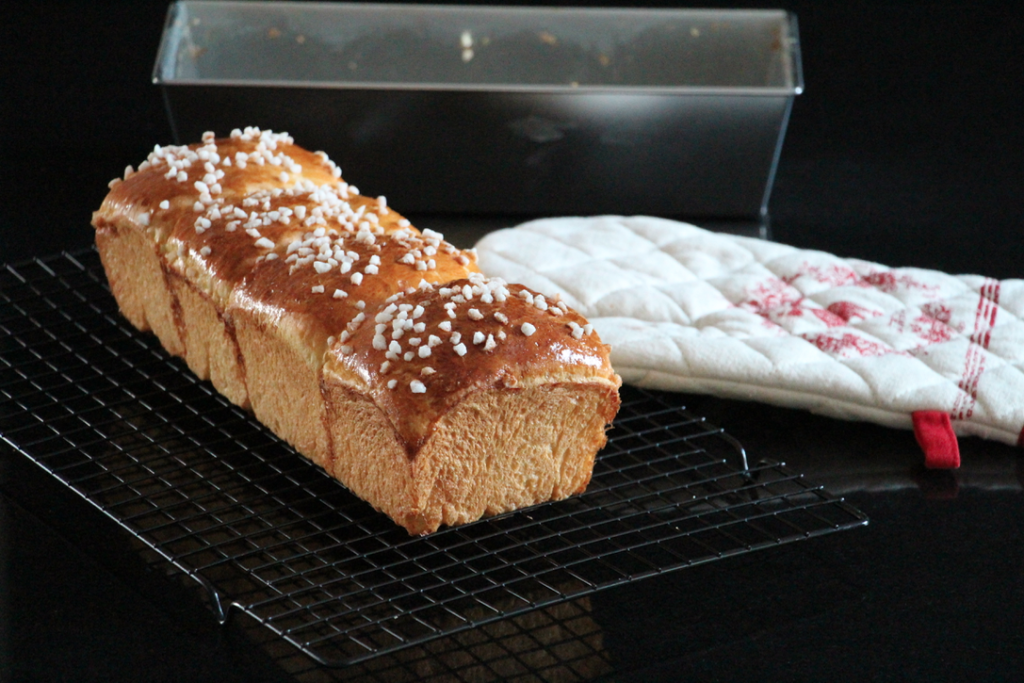 You can bake it in a cake mold like here.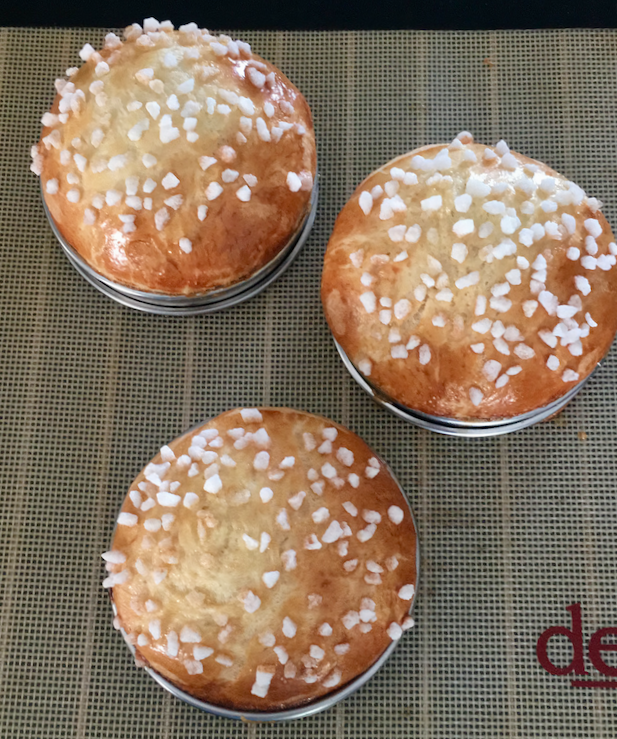 Or make individual versions with pastry rings like here,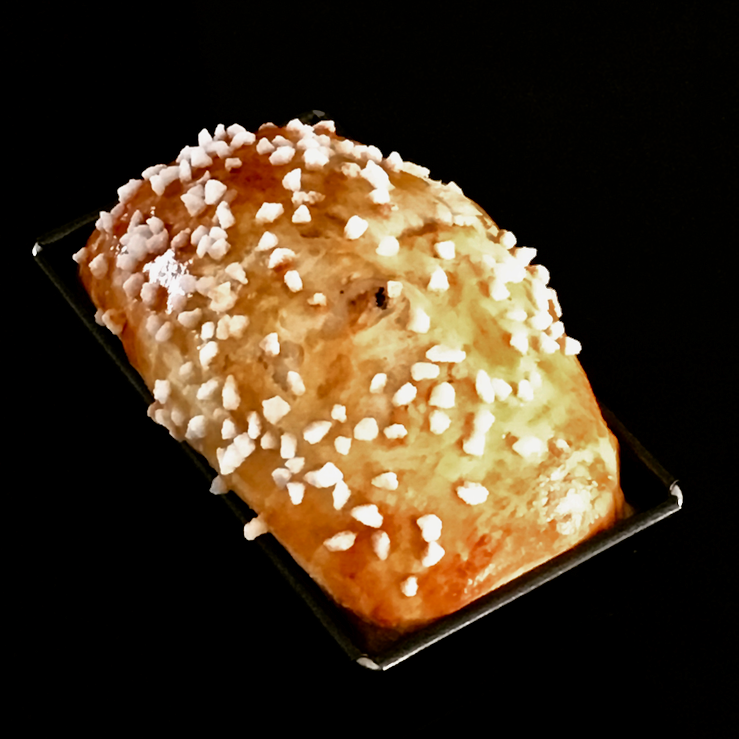 or also in a small cake mold …
The utensils:
My kMix by Kenwood and that's all!
Shall we?
The recipe, Chef!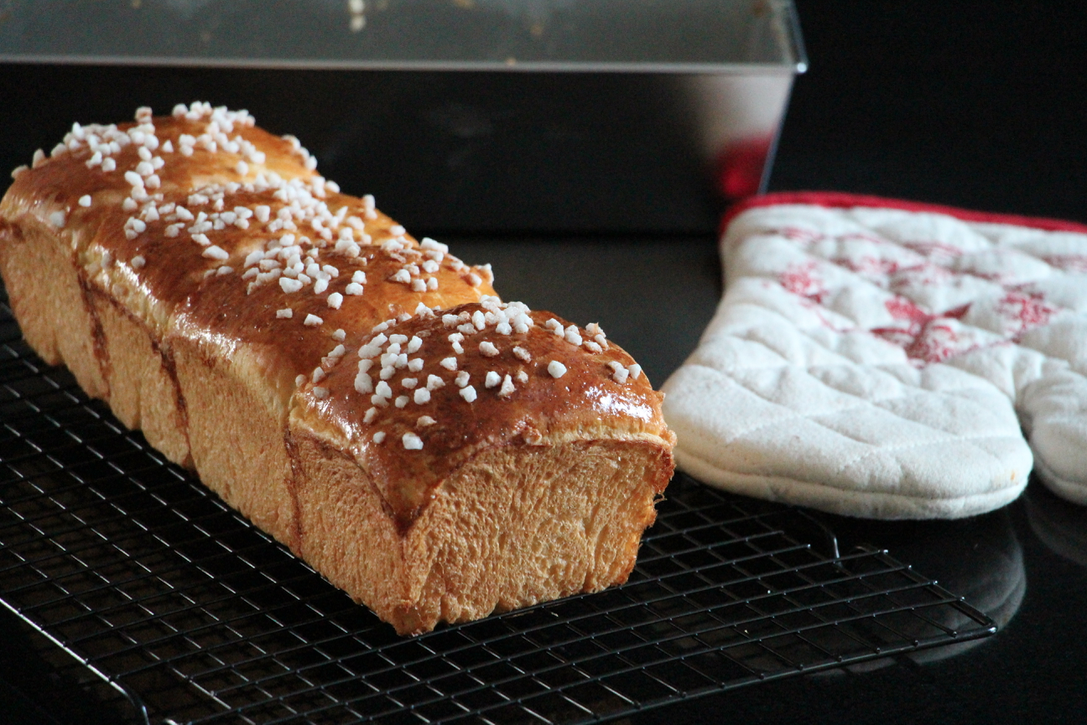 Print Recipe
Ingredients
250 g flour

100 g milk

1 egg

40 g sugar

5 g salt (1 teaspoon)

5 g dehydrated yeast or 10 g fresh yeast

75 g butter at room temperature

2 tablespoons orange blosson extract

1 egg

2 handfuls of pearl sugar
Instructions
1
Warm up the milk and mix it with the yeast.
2
Pour the flour in your food processor bowl. Add 40 g of sugar, the salt, the 2 tablespoons of orange blosson extract.
3
Pour the milk/yeast mixture while your food processor is running at medium speed.
5
Let running for 5 minutes at least before adding the butter cut in pieces.
6
Keep kneading for 5 minutes (speed 3-4 on a scale from 1 to 6).
7
Place a linen on your bowl and leave to rest in a warm and humid place for an hour and 30 minutes. Your dough should double.
8
After that time, work your dough gently in order to release the yeast gaz.
9
Place the dough in a buttered mold.
10
Leave to rest for another one hour and 30 minutes.
11
Preheat your oven at 160 degrees.
12
Your dough has grown enough now.
13
Spread the beaten egg on top and add the pearl sugar.
14
Bake your brioche for 25 minutes.