Hello my friends!
Isn't it time for a delicious afternoon snack?? or for breakfast?
I wanna say yes… Here are my little brioches with chocolate bars!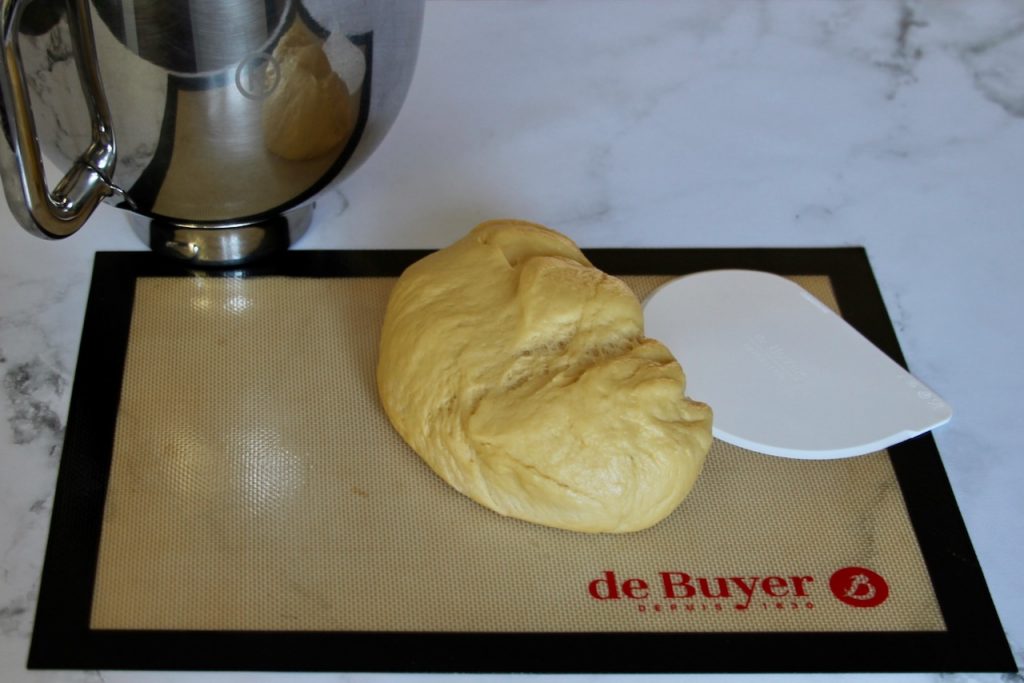 You knwo how much I love dough recipes. I already introduced quite a few brioche recipes here on the blog, it was high time that I shared individual ones perfect for teatime or breakfast. Hence my little brioches with chocolate bars!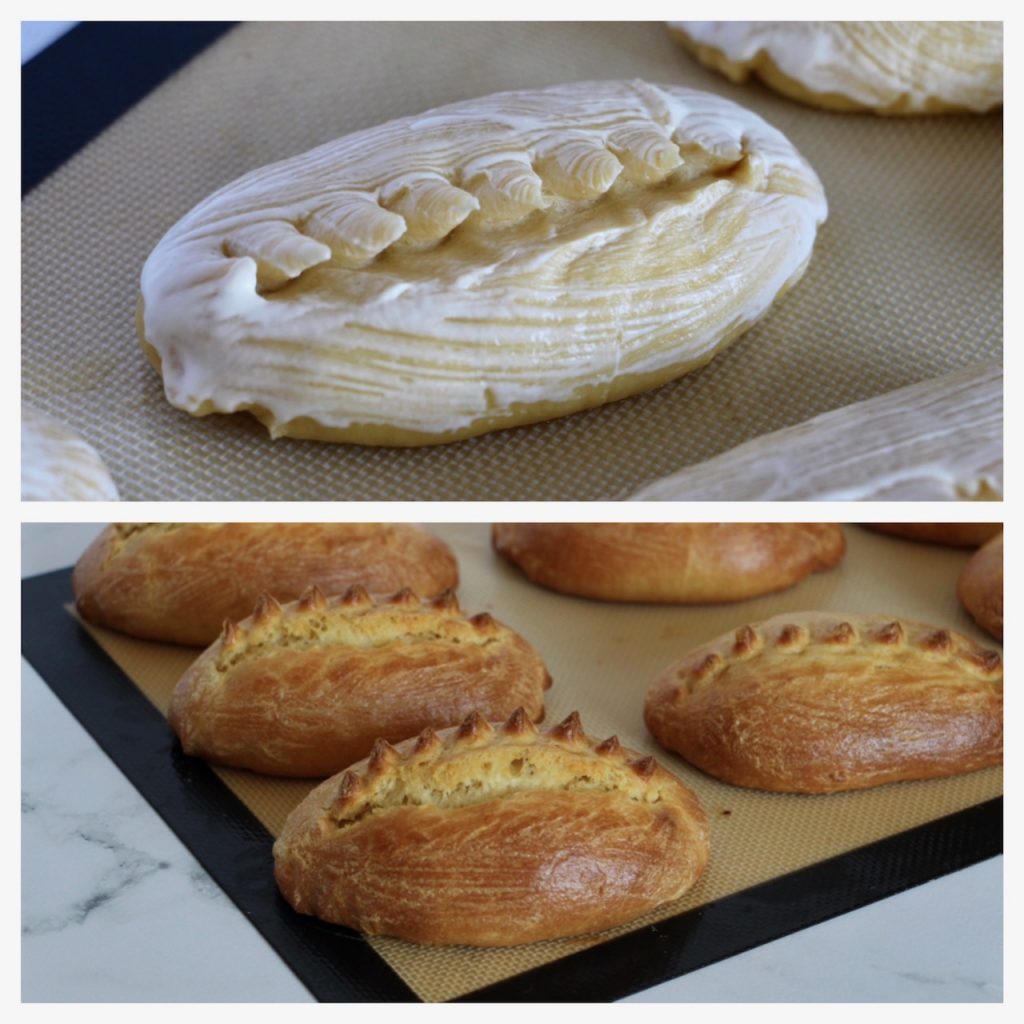 Those brioches will be deliciously buttered, like a traditional brioche, and the chocolate bars will make them even better, the whole family is going to be thrilled!!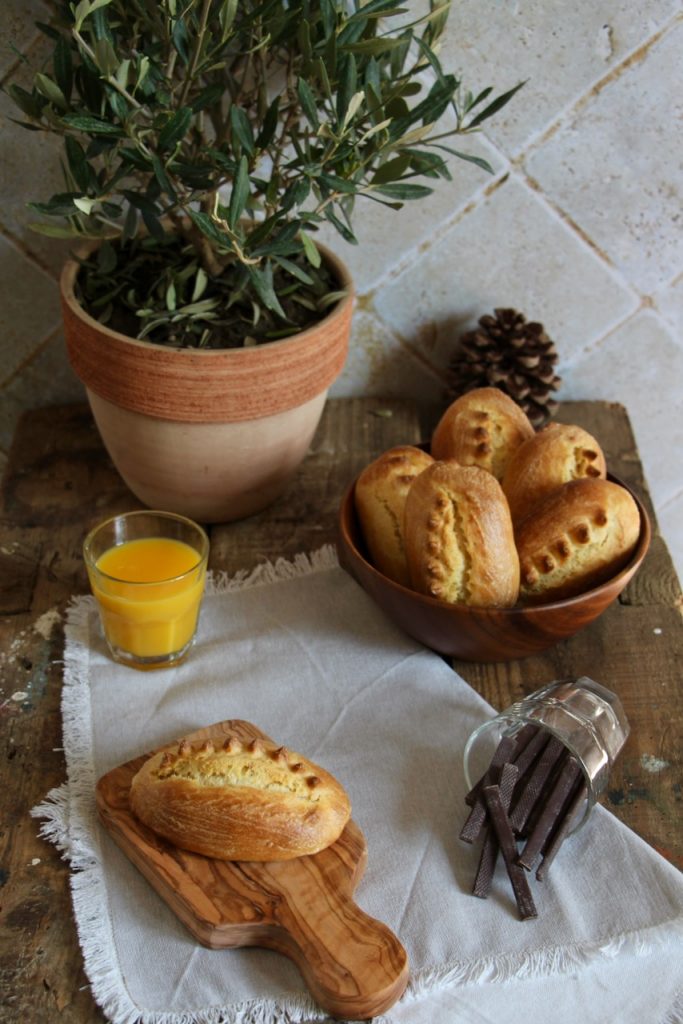 I used specific pastry chocolate bars by Cacao Barry. They are very convenient to use. But you can have you regular chocolate bars that you will cut in thiner bars.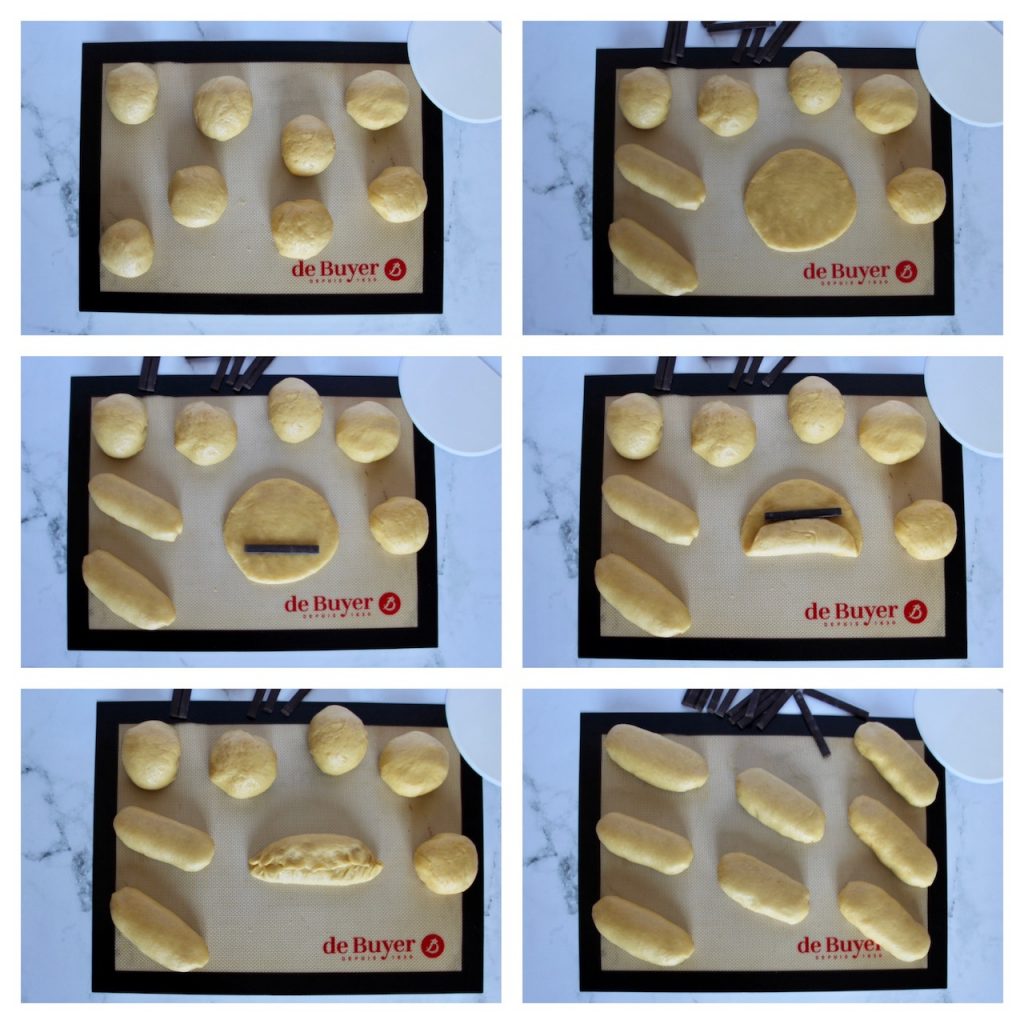 As far as making my little brioches with chocolate bars, the process is the same as for traditional brioche. You will just have to knead for quite a while when adding the butter. Kneading by hand is possible, but it will require strength… 😉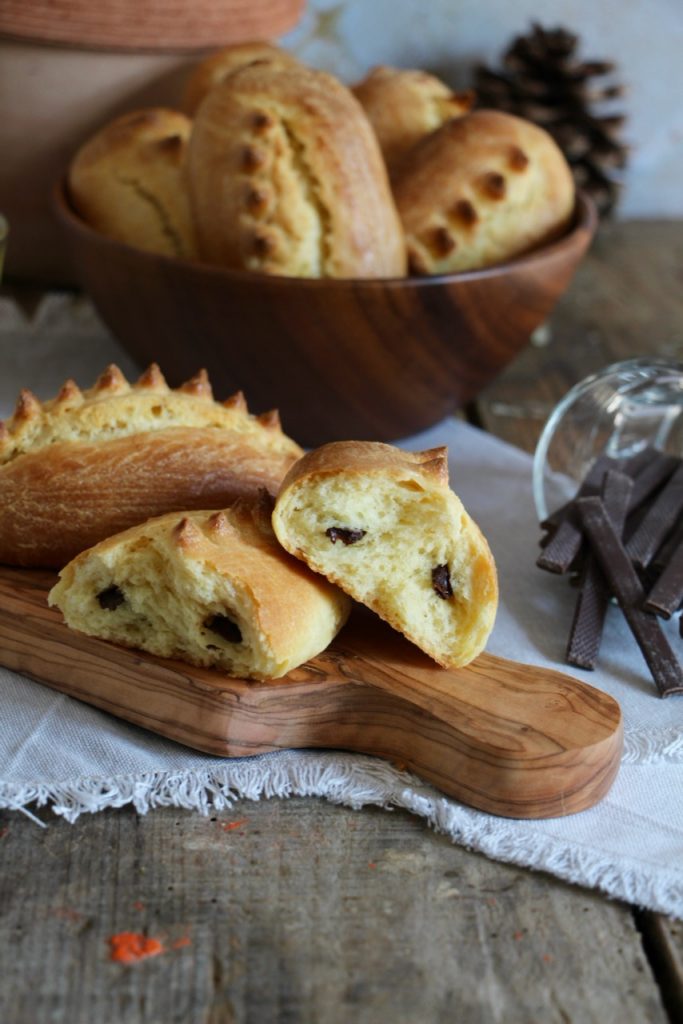 Putting chocolate bars is not mandatory, you can have thos little brioches just simple, or with sugar pearls or even with raisins.
The only problem with this recipe? There's never enough!! 😉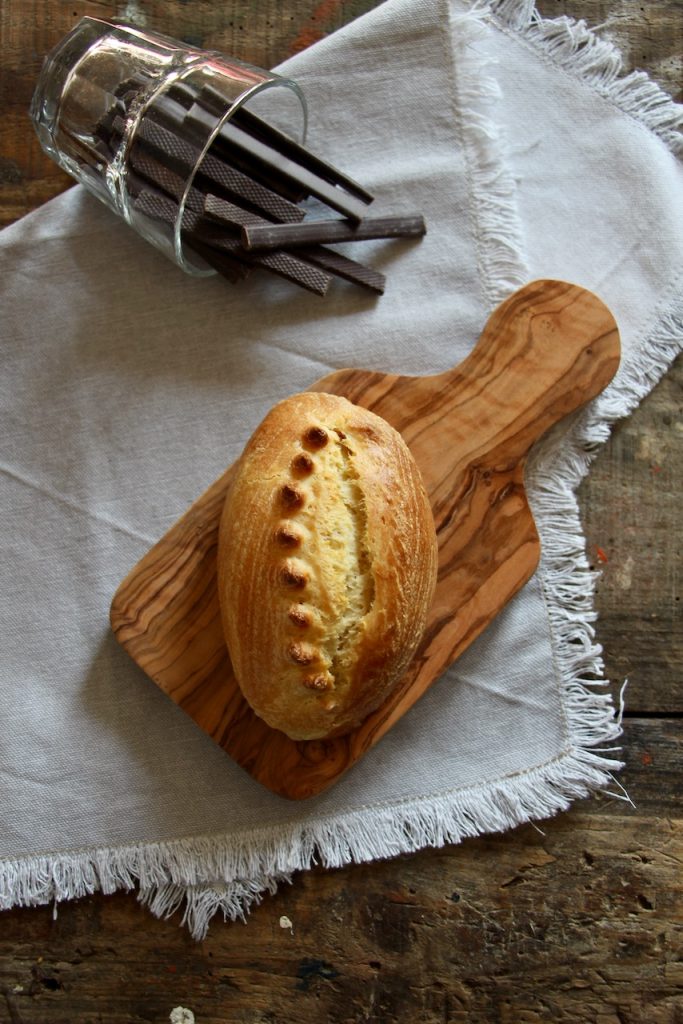 The utensils you will need:
A food processor with kneading accessory,
A baking mat
And a pair of scissors if you want to make cuts on your little brioches with chocolate bars.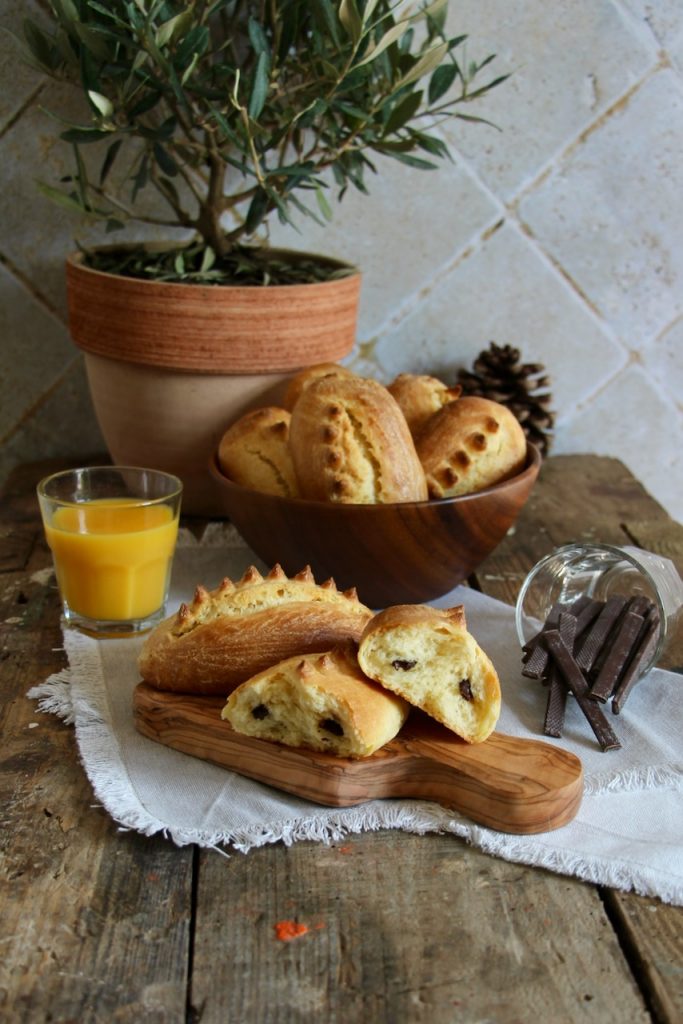 Now I just have to wish you to enjoy!!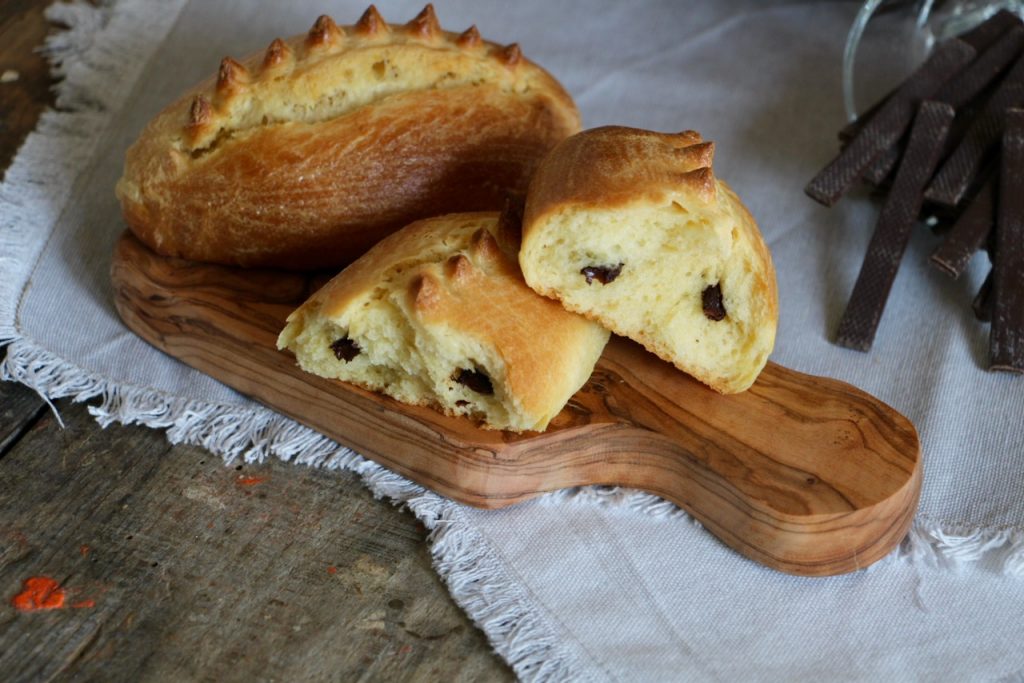 The recipe, Chef!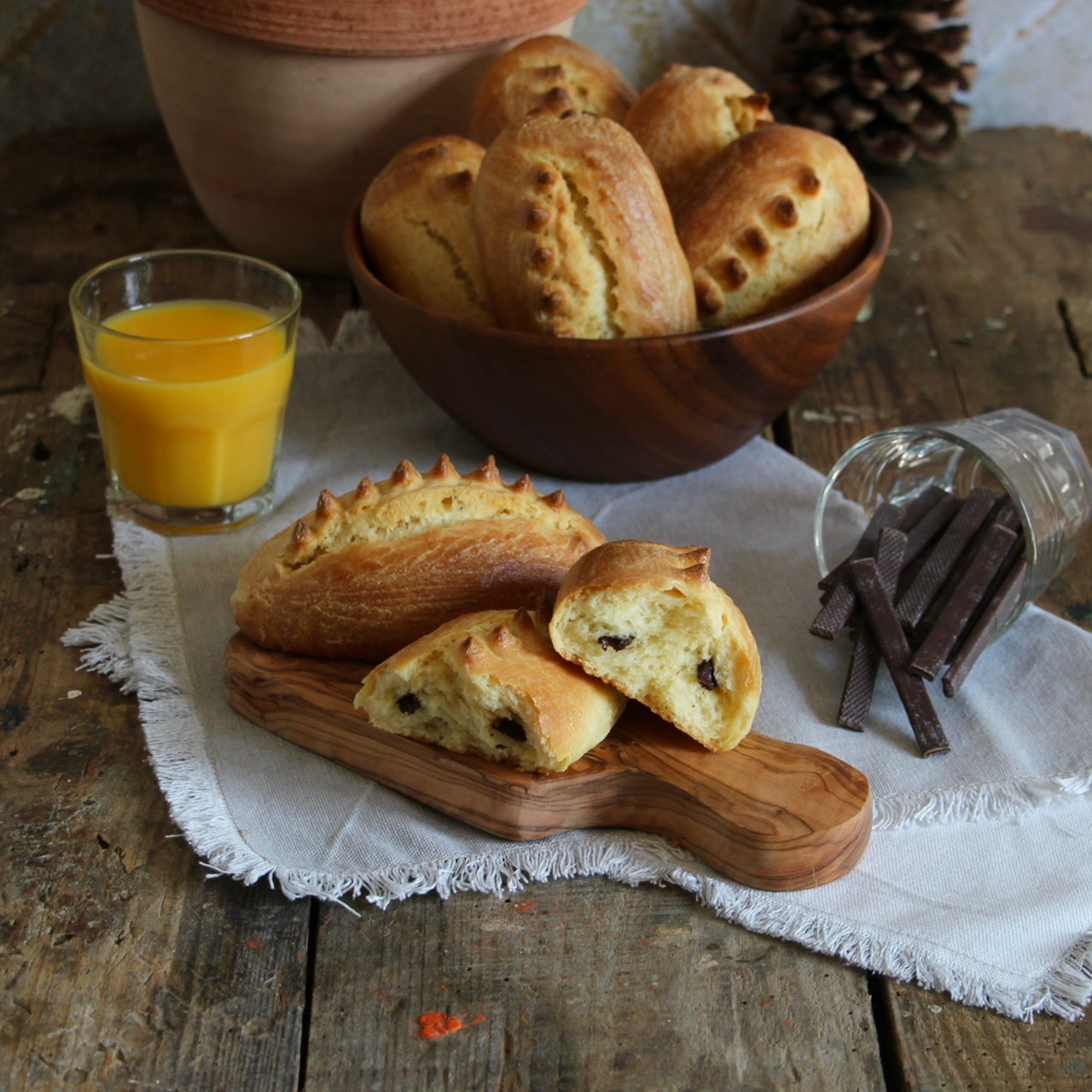 Print Recipe
Little Brioches with Chocolate Bars
Ingredients
350 g flour

5 g dehydrated yeast or 10 g fresh yeast

150 g eggs (3 eggs medium size)

35 g sugar

4 g salt (a teaspoon)

150 g butter at room temperature

16 chocolate bars

2 tablespoons of cream

1 pinch of salt
Instructions
1
Pour the flour, sugar, salt and yeast in your food processor bowl. Make sure the yeast won't touch the salt or sugar.
2
Add 3 eggs and knead at low speed (2 on a scale from 1 to 6) for 3 minutes. Help with your spatula if needed. You should get a firm dough.
3
Add the butter cut in pieces. Knead again at medium speed (3-4 on a scale from 1 to 6).
4
Your dough shouldn't stick to the bowl anymore after a few minutes of kneading. If not, add 1 o 2 tablespoons of flour.
5
Cover with a linen and leave to rest in a hot and rather humid place for 1 hour and 45 minutes.
6
Work the dough with your hands gently on your workplan with a little bit of flour and make 8 balls of dough.
7
Shape each of them in discs.
8
Place a chocolate bar and fold 1/3 of the disc. Add another chocolate bar and fold the other third.
9
Pinch slightly and turn the little brioch upside down.
10
Cover the brioche with a clean linen and let rise for 1 hour in a hot and rather humid place.
11
Preheat your oven at 180 degrees.
12
Mix the cream and pinch of salt. Brush gently your brioche.
13
At this point you can make the cuts.
15
Let cool down on a grid before eating.