A delicious fish ready in 5 minutes and cooked in 15 … who's in?
Anyone? You? Let's do this! Today we'll have cod fillet with chorizo!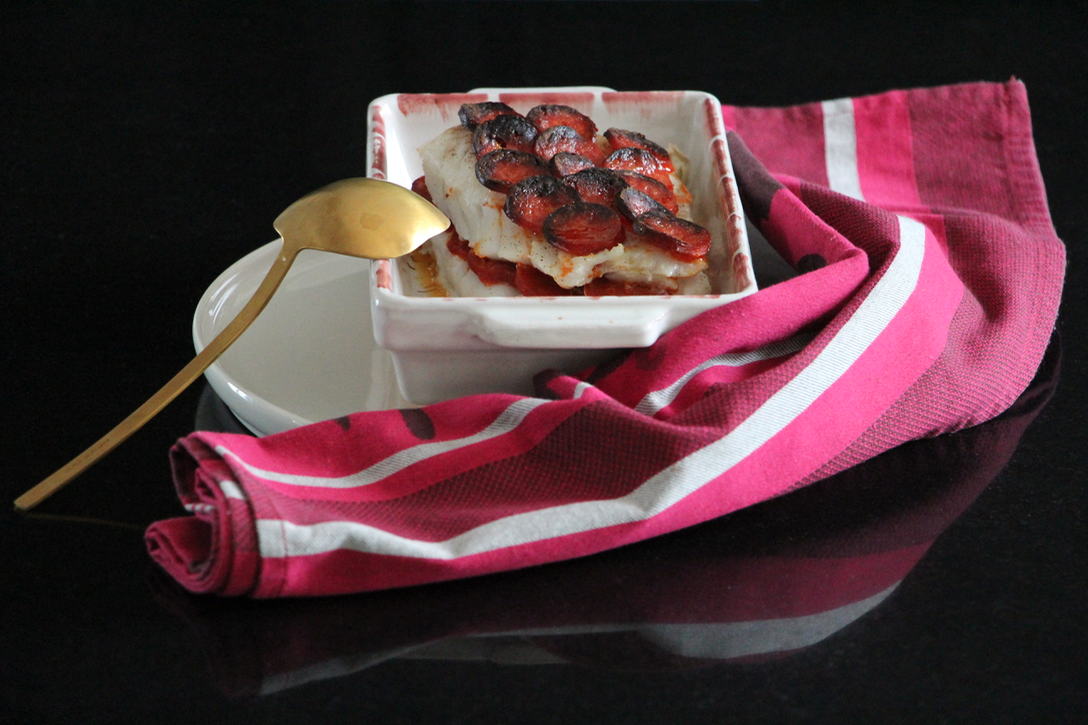 So today's recipe is what we call a "land-sea" association (I feel like being in a Top Chef show when I write that!!) and, believe it or not, it's easy and has a quite stunning outcome.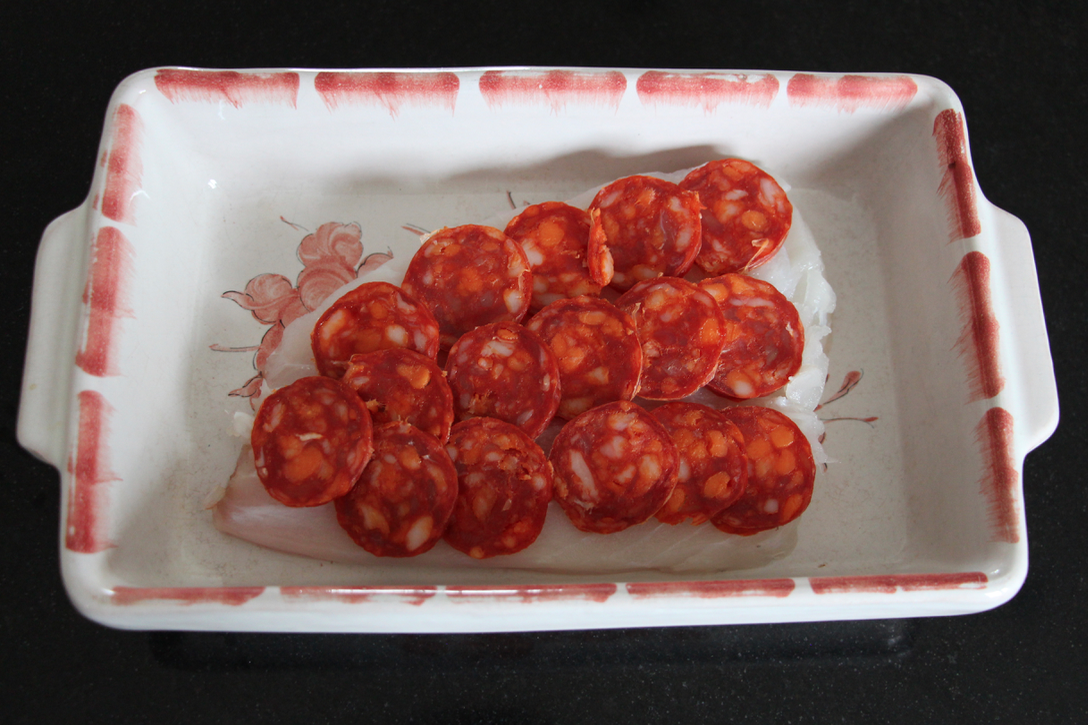 You will need a rather thick cod fillet and some chorizo, mild or spicy according to what you like most, and you will have a really nice dish.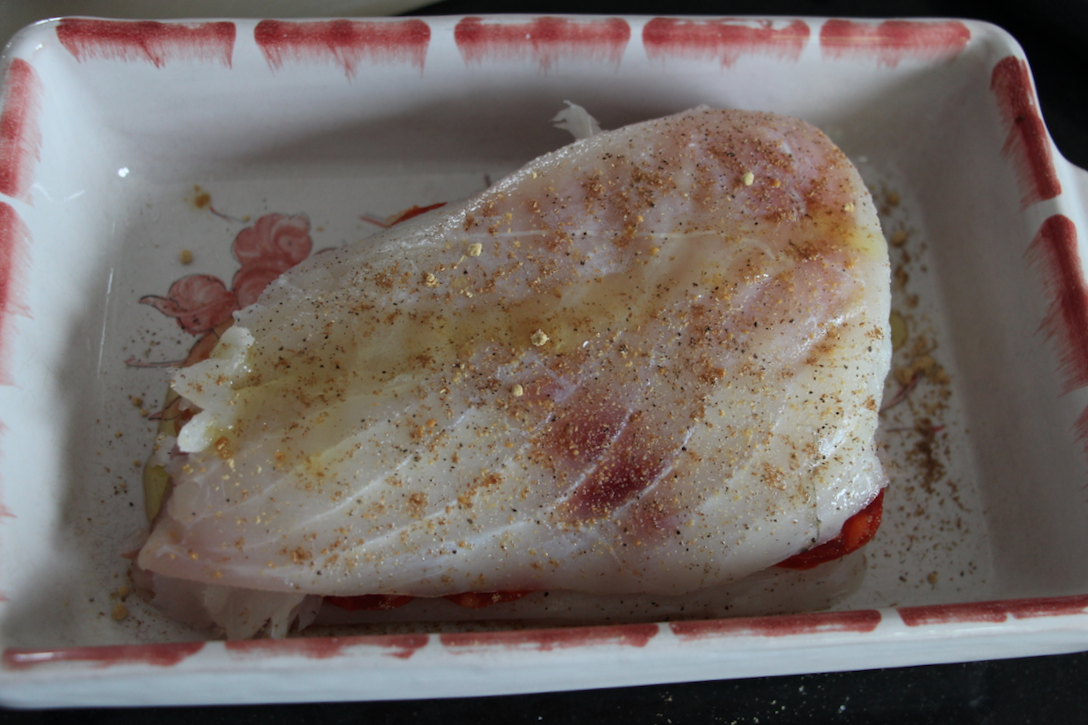 You can prepare it in advance, then you'll just keep it aside in your fridge and place it in your oven just 15 minutes before eating. It's great for a dinner with friends when you do not want to be watching the time to check the cooking of your meal.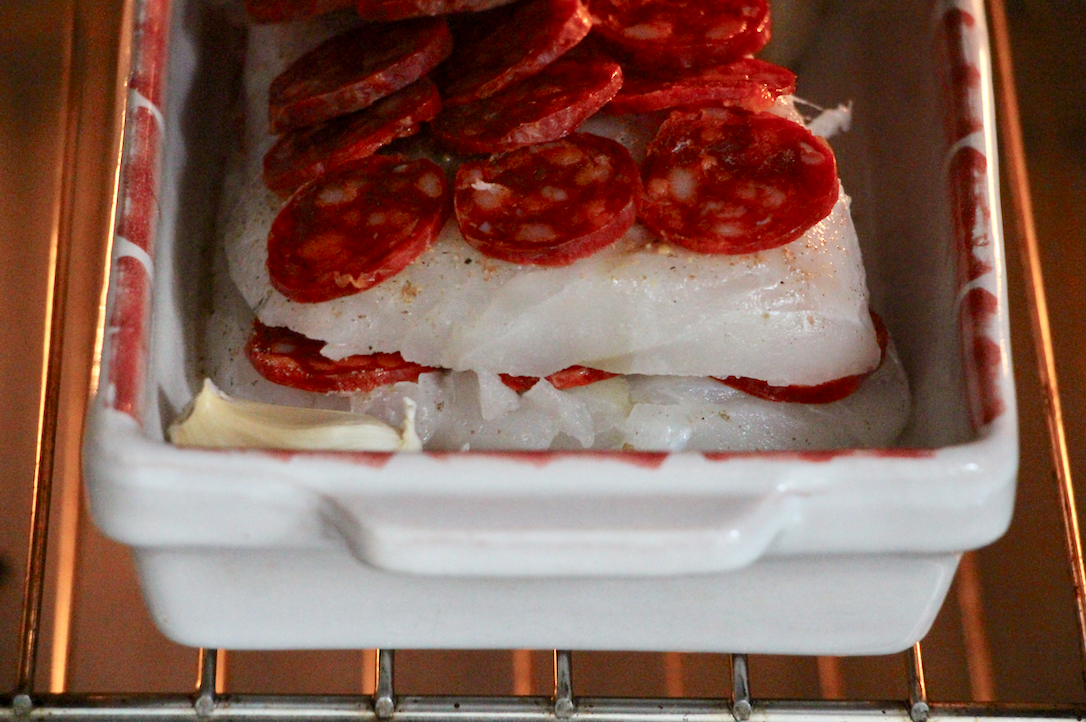 Not too fat (except the one from the chorizo itself of course 😉 ), and a lot of flavors. What's not to like?
Shall we now? The recipe, Chef!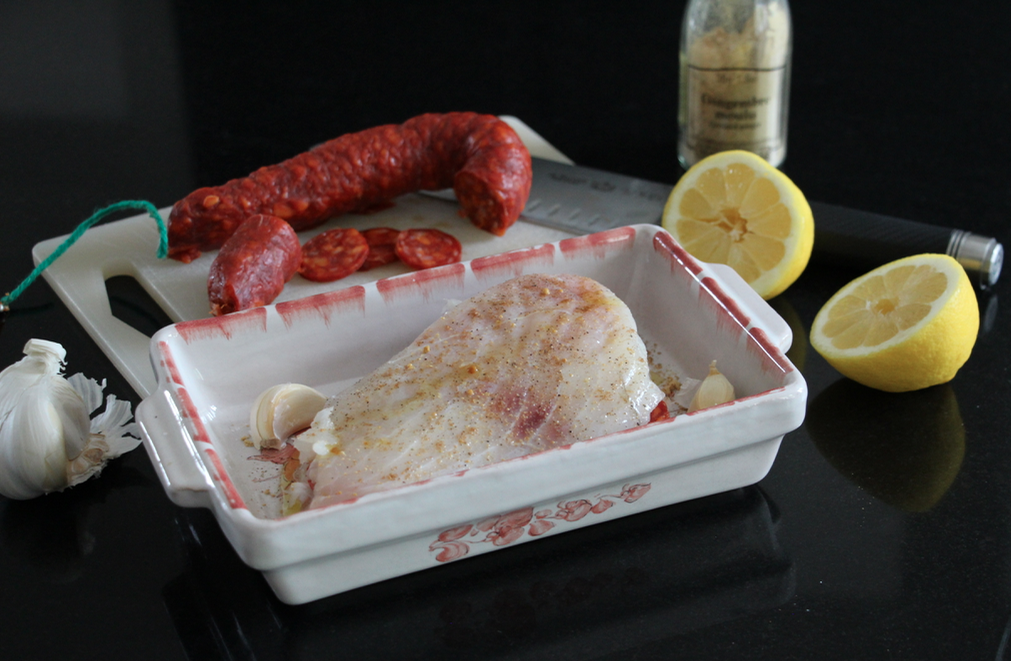 Print Recipe
Ingredients
600 g cod fillet

120 g chorizo

1 tablespoon olive oil

1/2 squeezed lemon

Salt

Pepper

Ground ginger

Ground coriander

2-3 cloves of garlic
Instructions
1
Preheat your oven at 200 degrees.
2
Cut your fillet in 2, in the thickness.
3
Place the lower parts in a gratin dish.
4
Cut your chorizo in thin slices.
5
Cover the lower parts of fish with a layer of chorizo slices, then place the upper parts of the fish.
6
Spread the olive oil and lemon juice.
7
Add salt, pepper, ground ginger and ground coriander.
8
Cover with another layer of chorizo slices as if you were making scales.
9
Place the cloves of garlic in your gratin dish.
10
Set in the oven for around 15 minutes.
Notes
Your cod fillet should be at least 3 cm thick to have the perfect and delicious soft texture.