Hello my friends,
It seems that this year summer isn't coming… So let's make good cuisine with the oven!!
Today we'll have roasted cod! Let's see the recipe, Chef!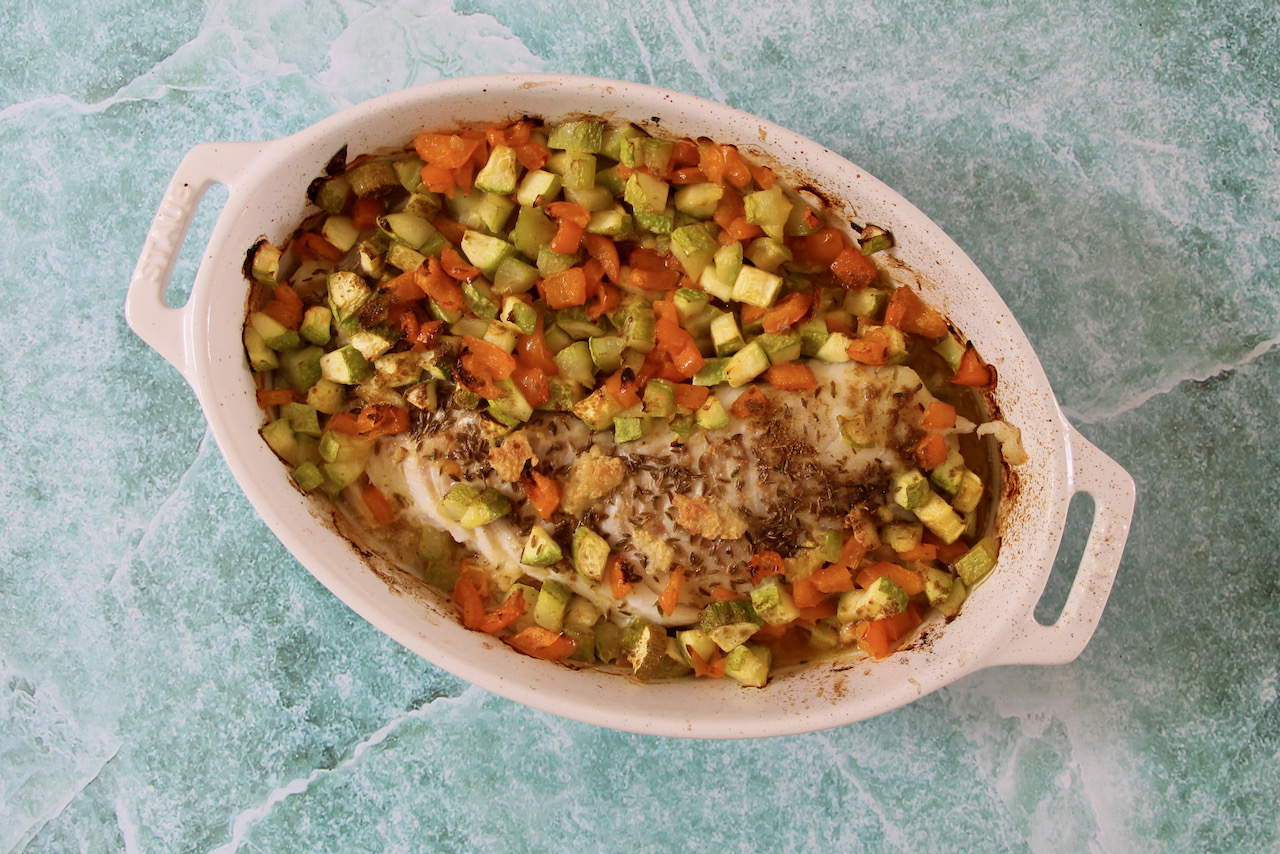 Print Recipe
Ingredients
600 - 700 g cod fillet

1/2 onion

1 red pepper

2 zucchinis

4 tbsp olive oil

1 garlic clove

Salt

Pepper

Ground ginger

Cumin seeds
Instructions
1
Preheat your oven at 200 C / 390 F degrees.
2
Chop the onion, red pepper and zucchinis in small cubes.
3
Stir fry the onion with 2 tbsp olive oil for 2 min.
4
Add the red pepper. Cook for 3-4 min.
5
Add the zucchinis and cook 2-3 min. Add salt and pepper.
6
Place your cod fillet in your gratin dish, add salt, pepper and cumin seeds.
7
Place the vegetables round the fish.
8
Pour 2 more tbsp olive oil on the fish. Season with ground ginger.
9
Cook in the oven for 25 min.