Am I being too dramatic here ?? No I don't think so…
Let's try my cake, it's the smoother chocolate cake in the world (maybe the universe…)
The recipe, Chef !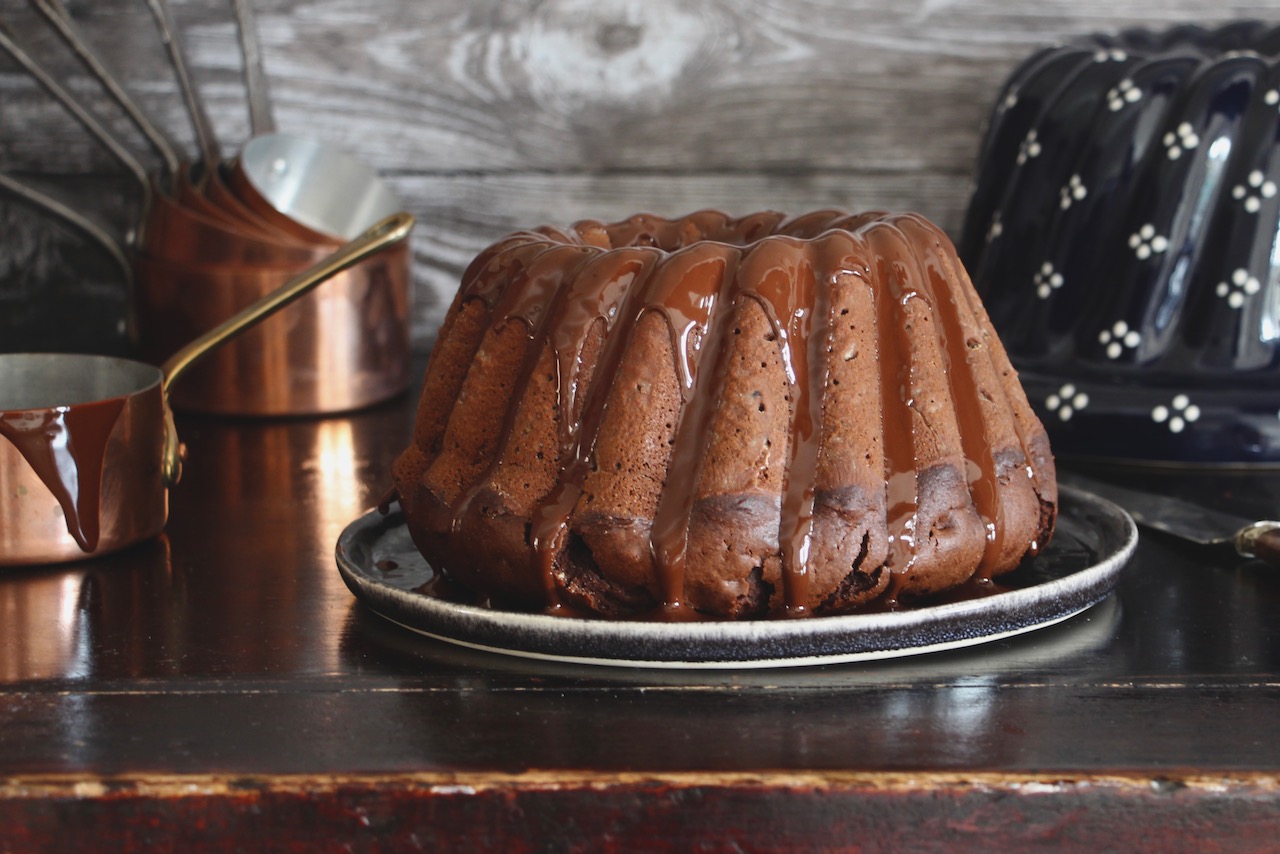 Print Recipe
The smoother Chocolate Cake in the World
Ingredients
2 cups Greek yogurt (or plain)
1/2 cup milk
1/2 cup cream 30% fat
1 cup vegetable oil
2 eggs
180 g sugar
340 g flour
2 teaspoons baking soda
1 cup unsweetened cocoa powder
100 g chocolate (optional)
Instructions
1
Preheat your oven to 200 C / 390 F degrees.
2
In a bowl whisk the eggs, yogurt, milk, cream and vegetable oil until you get an homogeneous batter.
4
Add the sifted the flour, sugar, cocoa powder, and baking soda.
5
Stir until batter is just blended.
6
Pour in your buttered mold.
7
Bake 40 minutes. Check baking with a knife: insert into the center, if it comes out clean it's baked. If not, bake another 1 or 2 minutes.
8
Cool in the mold for 10 minutes before removing to cool completely on a grid.
9
If you want, melt the chocolate with a double-boiler.
10
Let cool down a bit (35 C / 95 F degrees) and pour on the cake.