Christophe Felder is one of my references as far as pastry is concerned, he is Alsatian, it was obvious I had to share his zebra poundcake with you!
Well … As you're doing it right now, I looked for the recipe on a foodblog, I trusted it and baked the cake. It was delicious, eaten so fast by my little family monsters that I could barely spare a slice for me ! But, and there's a but (there's always a but !!) it was not the true recipe !! The zebra poundcake by Christophe Felder was not not by Christophe Felder !! My goodness !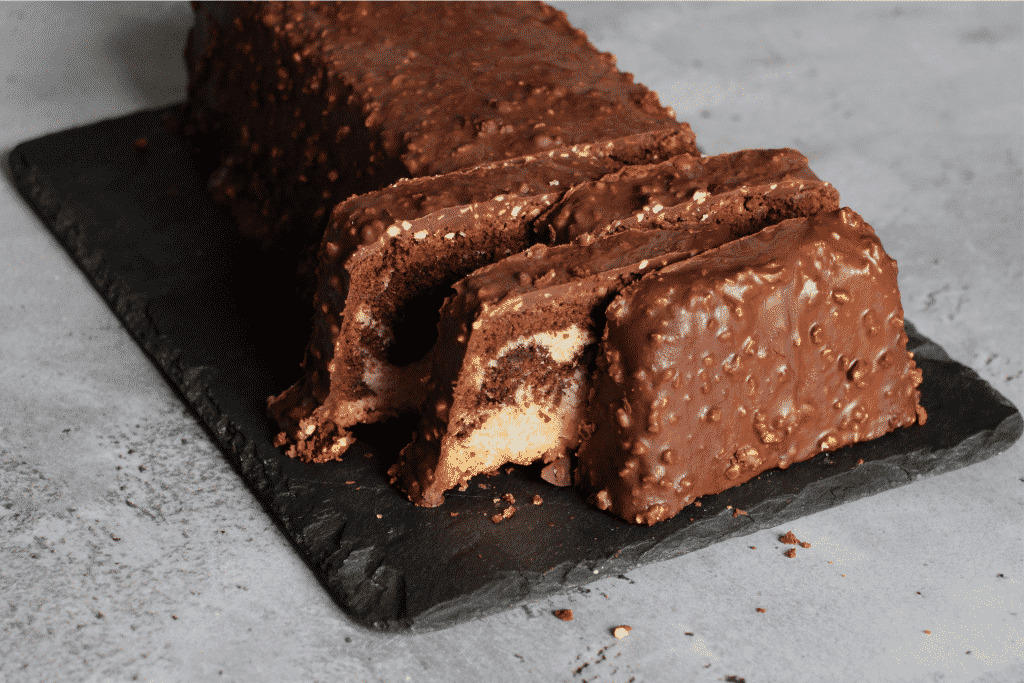 This left me with no other choice but to bake another one ! This time, with THE right recipe ! And it felt like heaven ! Delight, bite after bite. Juts be aware that you might have to fight wih your kids to have another slice. The battle will be merciless !!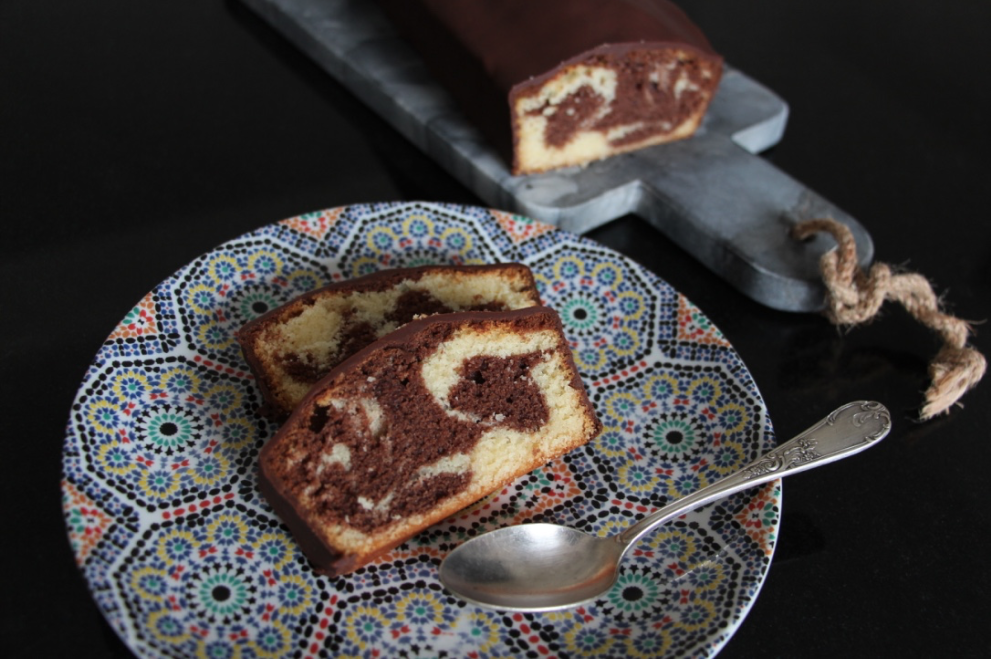 A few advices before jumping into the making …
The ingredients quantities are for a 18 to 20 cm mold (7 inches). If you have a 26 cm mold, add half of the quantities. With more, lower your oven temperature to 150 degrees and bake for 10 more minutes. You'll just have to verify with a knife blade if it's baked enough.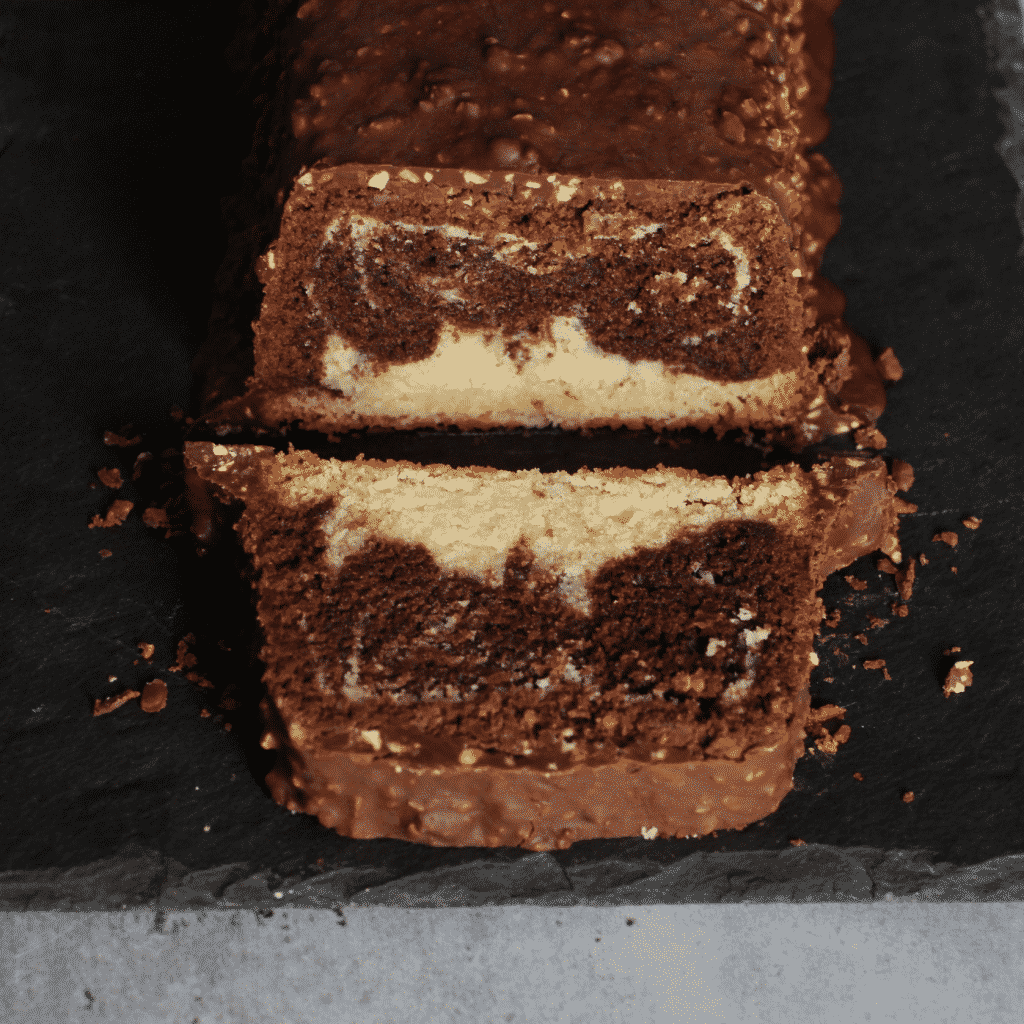 Another advice, the butter, egg and cream should be at room temperature to get a perfectly homogeneous mixture. You do not want to be disappointed … 😉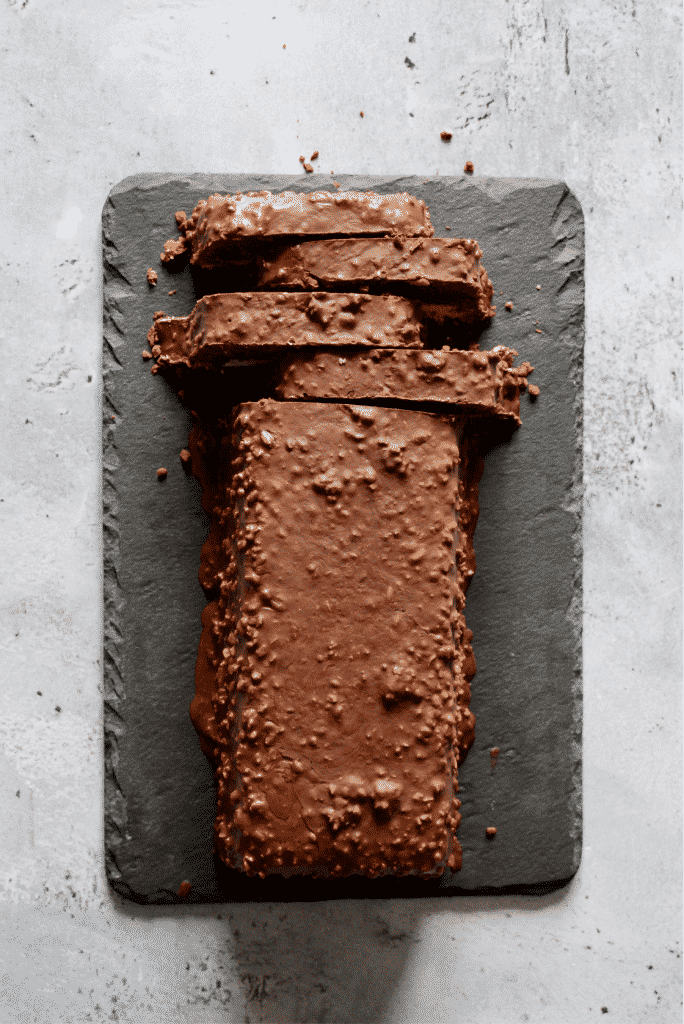 Finaly, and this will probably be the hardest advice to follow, let your cake cool down. Don't eat eat warm, it would be fragile and it would be such a shame to skip the chocolate icing step that will jut make you crazy for this recipe !! If you can resist, keep it until the next day (under close surveillance, you're never too careful !!)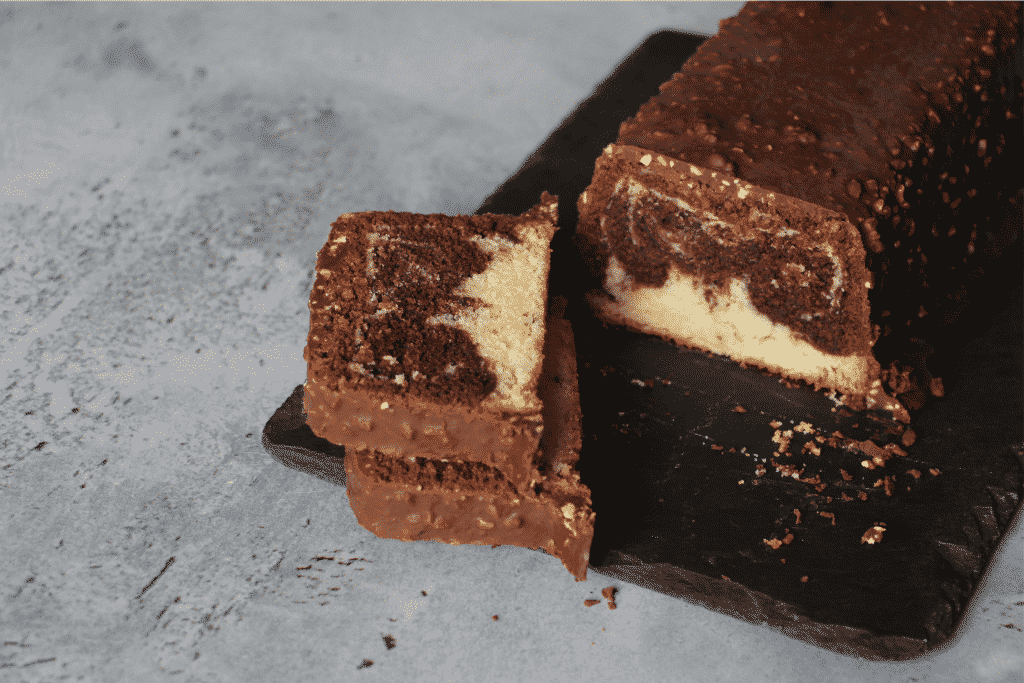 Now, you know everything ! Let's bake !!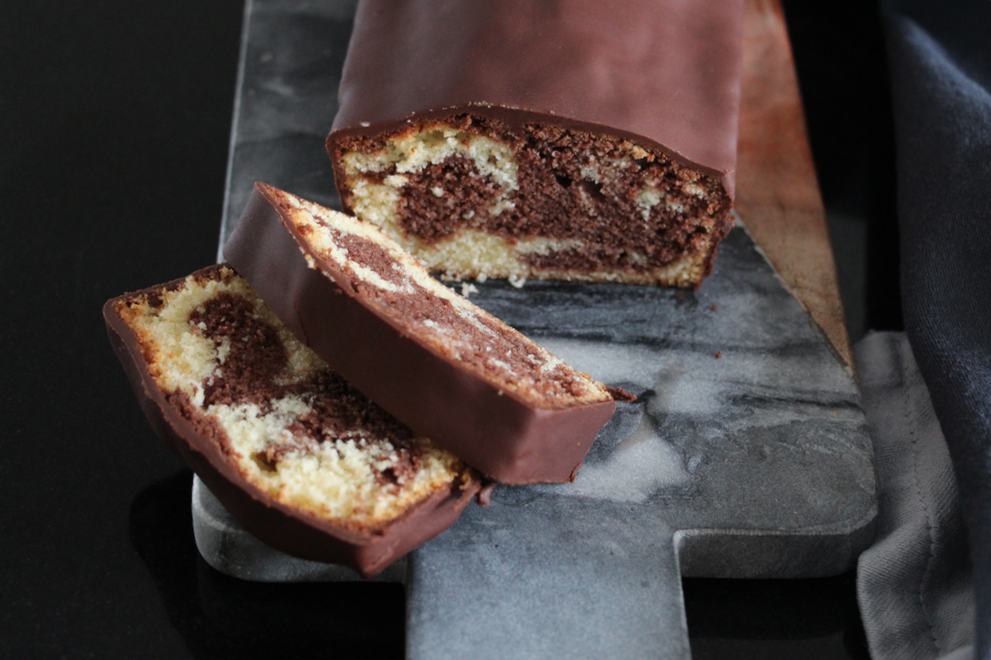 Print Recipe
Zebra Poundcake by Christophe Felder
Ingredients
90 g butter at room temperature

190 g sugar

1 big egg (approx 65 g with shell)

1 teaspoon vanilla extract

1 g salt

12 cl liquid cream

140 g flour

1 teaspoon baking powder

2 tablespoons cocoa (no sugar)

100g dark chocolate

2 tablespoons vegetable oil (sunflower)
Instructions
1
Preheat your oven at 160 degrees.
3
Mix the soft butter, salt, egg, sugar, cream and vanilla extract in your food processor for 2-3 minutes.
4
Add the flour and baking powder.
6
Take half of your pastry and add the cocoa. Mix with a spatula to obtain an homogeneous mixture.
7
Pour half of the non-chocolate pastry in your mold, then half of the chocolate pastry.
9
Take a knife and go back and forth in the length of the mold to mix lightly the mixtures.
12
Prepare the icing : melt the chocolate (bain-marie). Add the oil when the chocolate is melted.
13
Pour the icing on the cake.
14
Leave it your freezer for 5 minutes.
Notes
Some blogs recommend to put only 150g of sugar. I would suggest to follow this advice if you don't want your cake to have too much sugar. To be sure, you'll have to try both ... Too bad 😉
Enregistrer
Enregistrer
Enregistrer
Enregistrer
Enregistrer
Enregistrer
Enregistrer