Helo my dear food lovers!
Let's go back to something sweet today and enjoy a delicious apple pound cake with crumble. This cake is the perfect answer to the cold weather we have and it will definitely change form your usual recipes.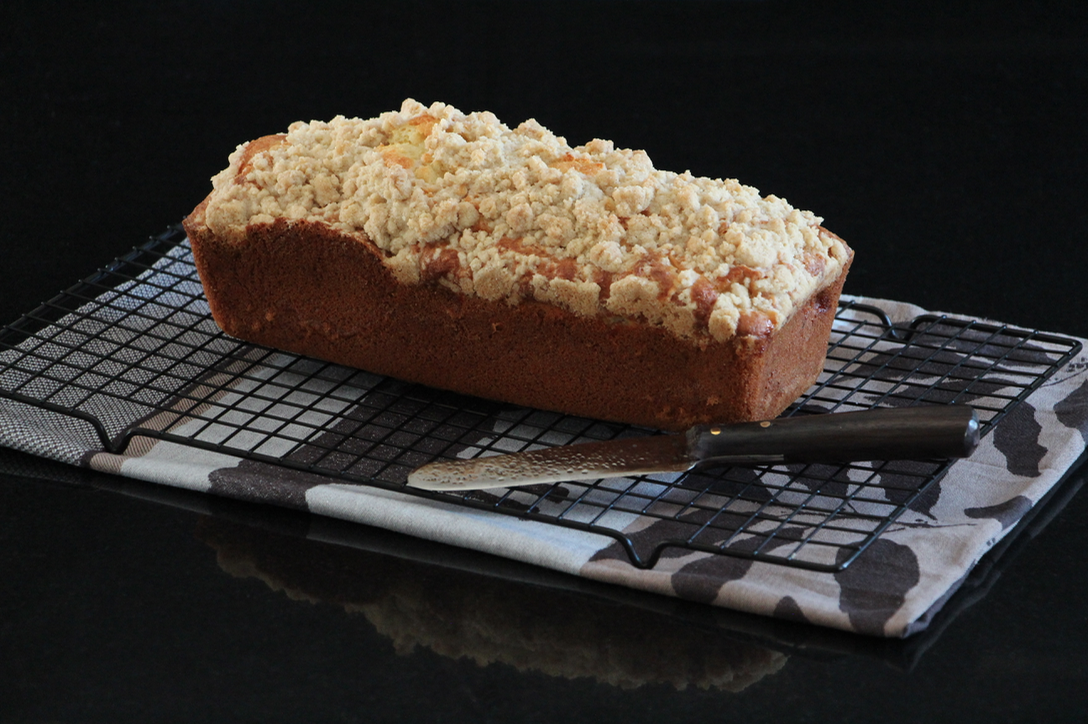 But first things first, let's give to Ceasar what is Ceasar's…
I found my inspiration on the amazing food blog Maryse & Cocotte. Please click and have a look at it! First of all, it's beautiful, elegant, and there are so many recipes inspired by the French food, the Moroccan food, bread recipes, all perfectly well mixed up!! A true delight!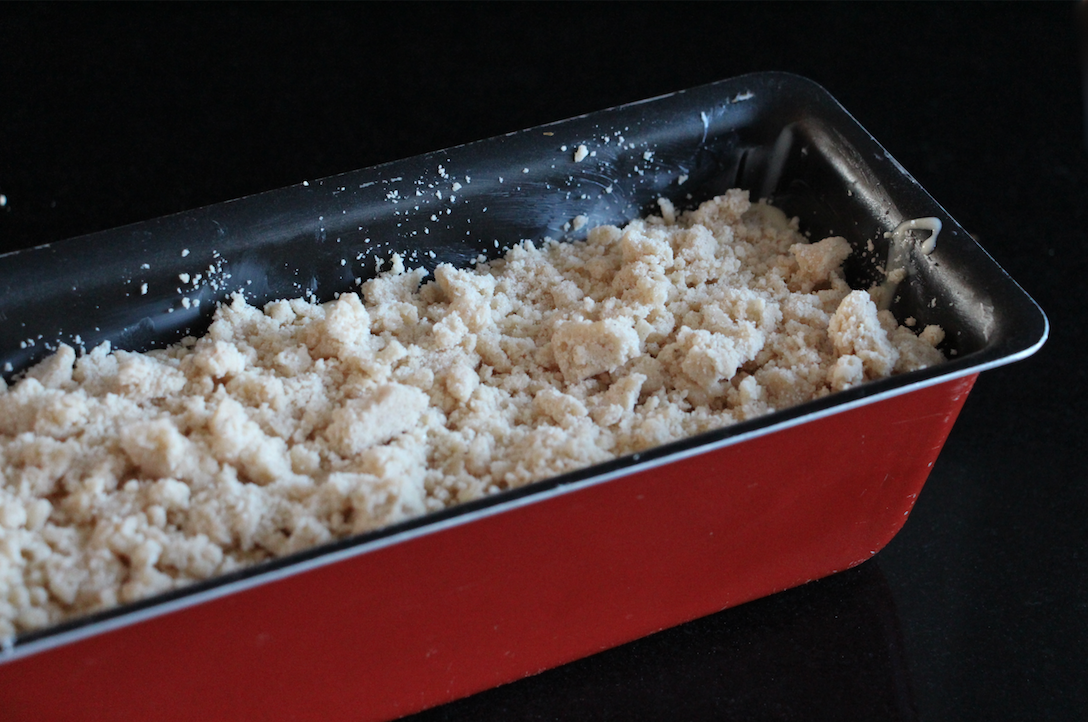 This pound cake, whithout butter in the batter (which might be interesting for some of you), is absolutely yummy for your breakfast or your afternoon snack. The crunchy crumble and its unique cinnamon taste makes it really special.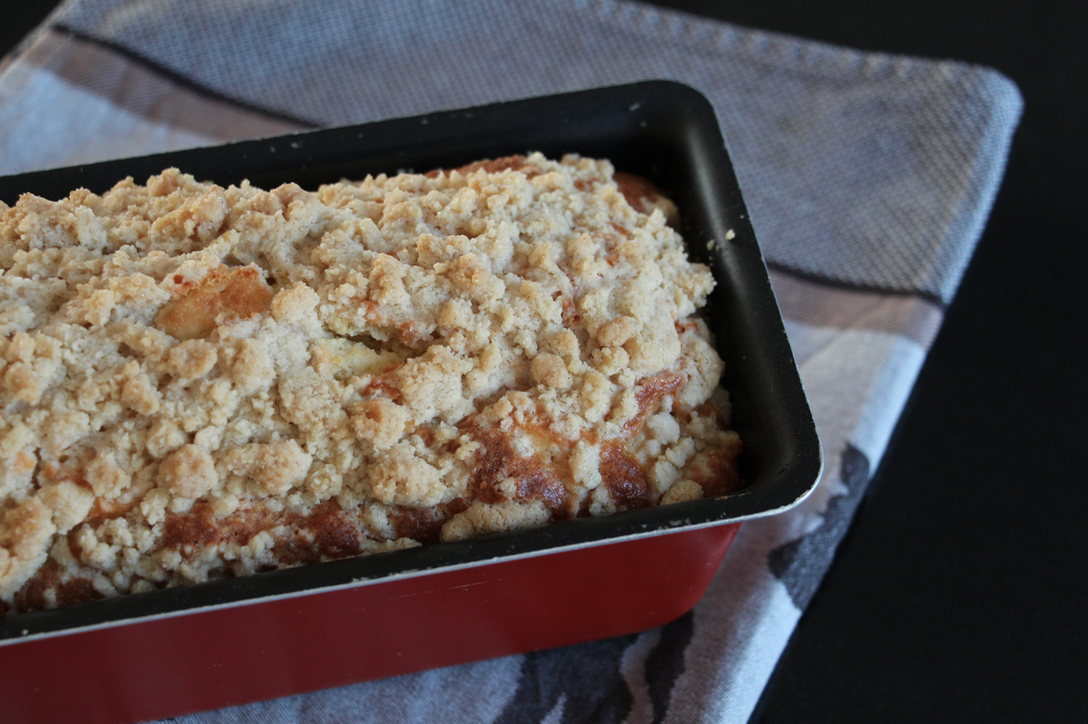 I decided to combine this cake with apples. Apple and cinnamon crumble is definitely the best combo ever made in Alsace!! But you could also try it with pear, raspberry or blueberry. I can even picture myself trying it with apricots next summer!! To be continued then… 😉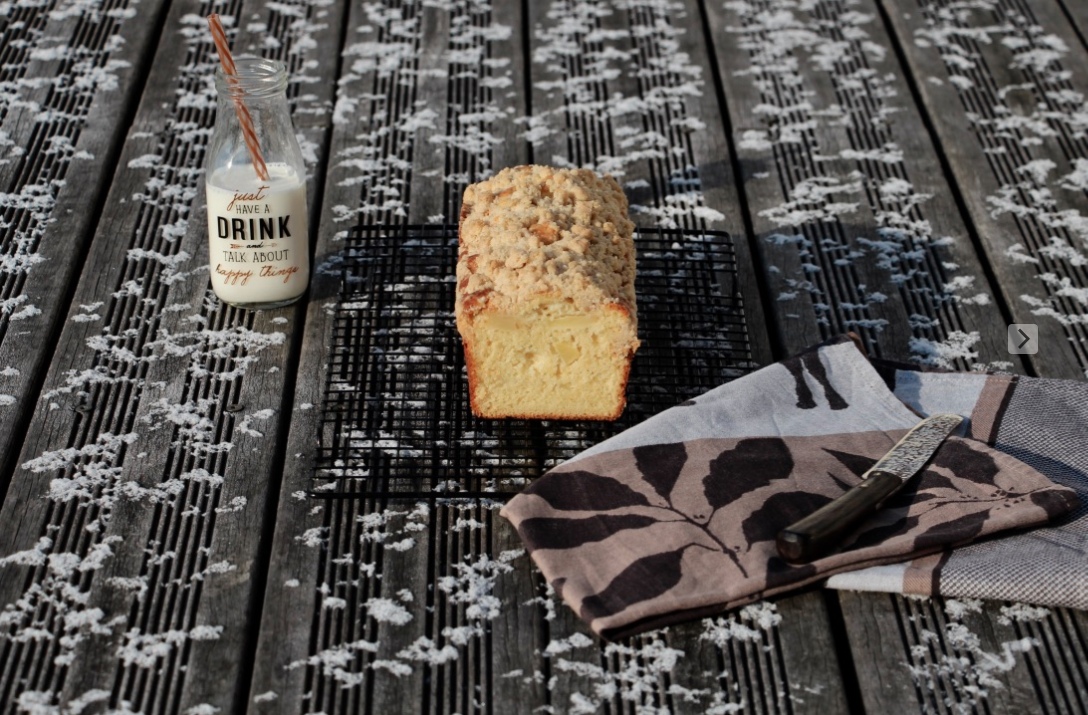 There is no chocolate in this recipe, and you know how much it is one of my favorite ingredients!! And yet, my kids loved my apple pound cake with crumble, they were even asking for more!! The parents enjoyed it too!!
Let's go to the kitchen! The recipe, Chef!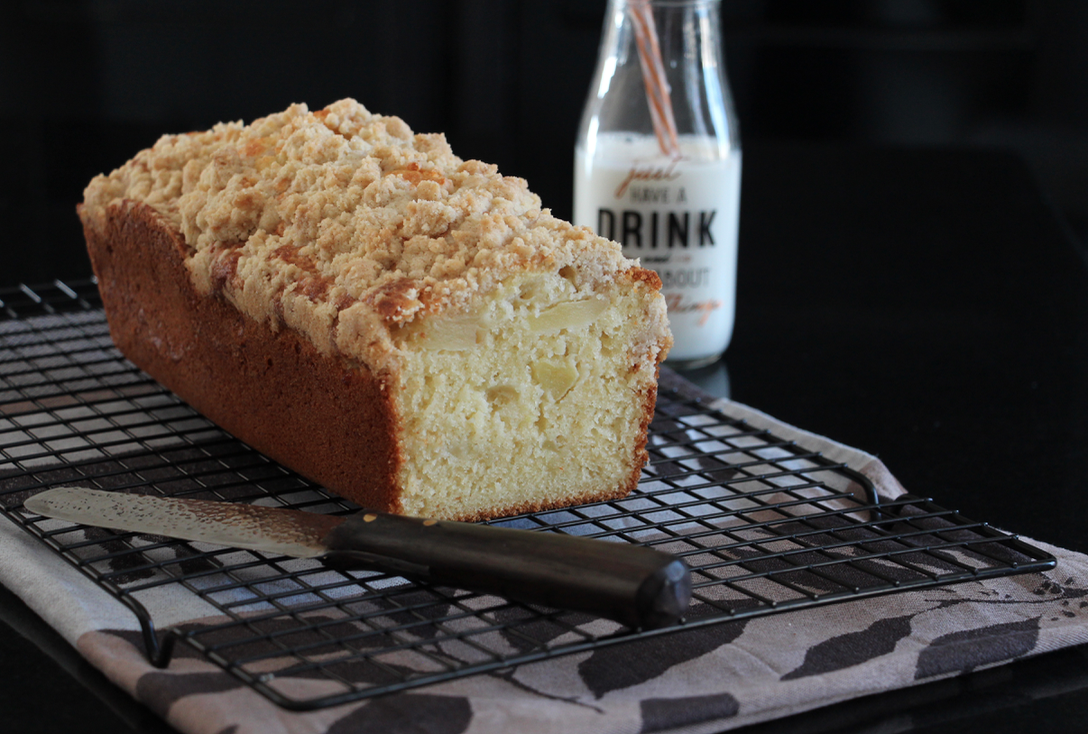 Print Recipe
Apple Pound Cake with Crumble
Ingredients
80 g soft butter

120 g flour

50 g sugar

1 teaspoon of ground cinnamon

280 g flour

3 big eggs

10 g baking powder

1 pinch of salt

110 g sugar

250 g milk

80 g vegetal oil

1 big apple
Instructions
1
Mix the 80 g of butter, 120 g of flour, 50 g of sugar and the ground cinnamon to make your crumble. (I always mix with my hands at the end)
2
Set aside in your fridge.
3
Preheat your oven at 170 degrees.
4
Mix the powders (flour, baking powder, sugar and salt) in a large bowl or in your food processor bowl.
5
Mix the milk, oil and eggs in another bowl.
6
Pour, while whipping, the milk/oil/eggs mixture on the powders. Mix until you get an homogeneous mixture.
7
Add the peeled apple cut in small pieces.
8
Butter your mold and pour the batter.
9
Spread the crumble over the cake (mix with your fingers).
11
At the end, let your cake cool down a few minutes before unmolding.
12
Let cool down on a grid. Enjoy!
Notes
This recipe is perfect for a 26-28 cm cake mold.