Heat is coming, temperature is rising seriously and there's no way we want to start the oven or the stove !
My sea bream, lime and passion fruit carpaccio is the perfect idea !
Let's see the recipe, Chef!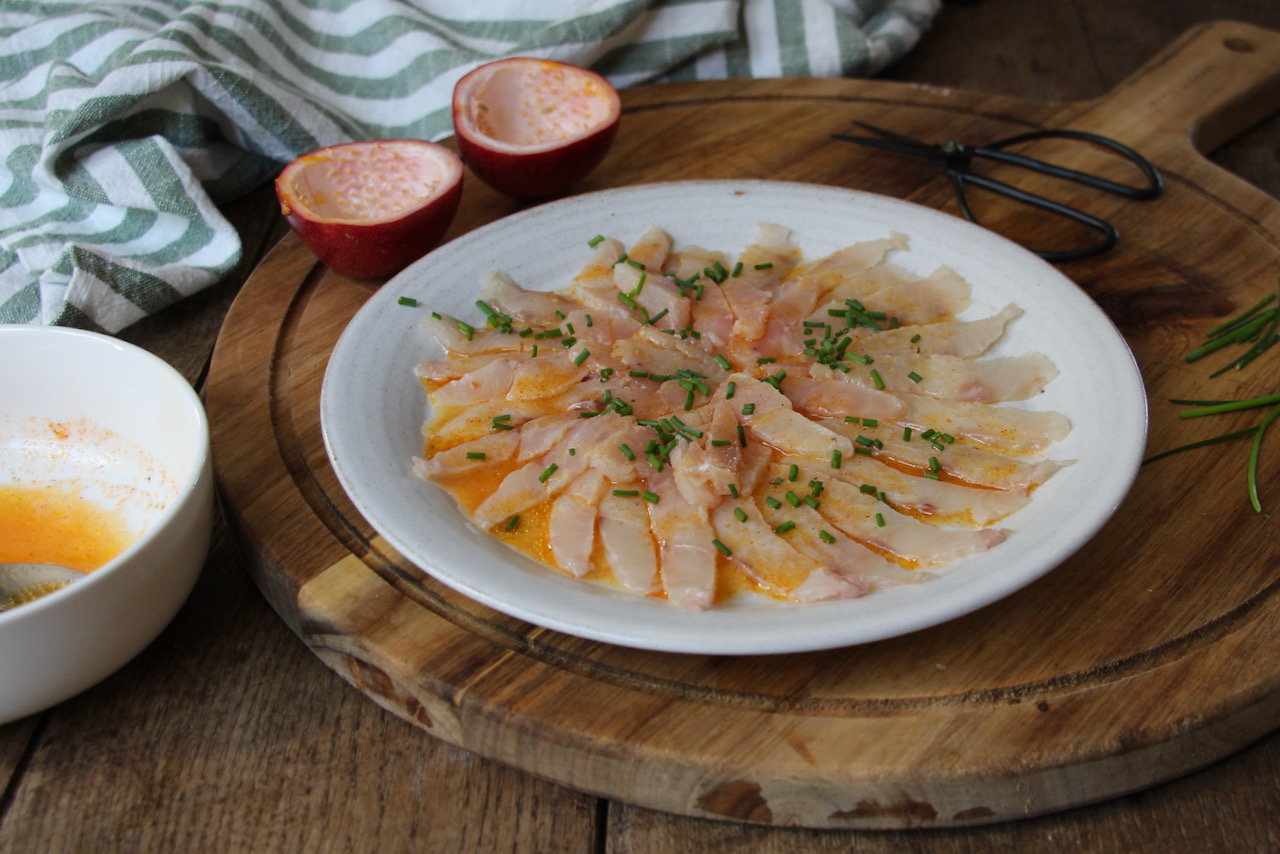 Print Recipe
Sea Bream, Lime and Passion Fruit Carpaccio
Ingredients
2 sea bream fillets

1 passion fruit

1/2 lime

5-6 chive stalks

2 tbsp olive oil

1/4 tsp red mild pepper

Salt

Pepper
Instructions
1
Wash the sea bream fillets.
2
Slice them very thin and place them on a plate.
3
Remove the passion fruit pulp and drain it to get the juice.
4
Add the lime juice, olive oil and mix.
5
Pour on your sea bream slices, add salt, pepper, chopped chive and red mild pepper.
6
Set aside in your fridge for at least 40 min before eating.